Accademia Riaci
Student Reports
Read all class reports from our students!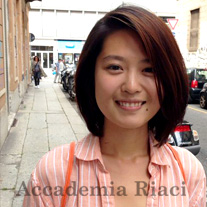 Reporter
Yihan ZHANG
Nationality: Chinese
Course: Jewelry Making
Program: Short Course
Period: Mar. 2, 2015 - Jun. 26, 2015
Jun. 15, 2015 | Posted in Reports, Jewelry Making , Student Reporter | Tags:Yihan Zhang, Jewelry MakingReporter: Yihan ZHANG | Course: Jewelry Making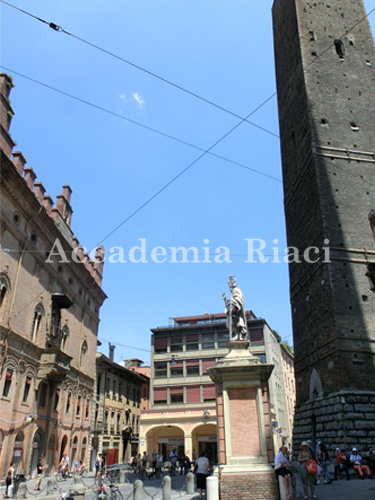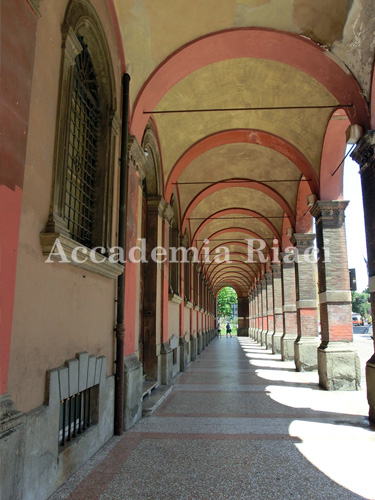 This week I went to Bologna, visited a lot of historical buildings, and enjoyed the fresh weather in this charming city.

这周我去了博洛尼亚,探访了很多历史古迹,并且享受着这个宜人城市中清爽的天气。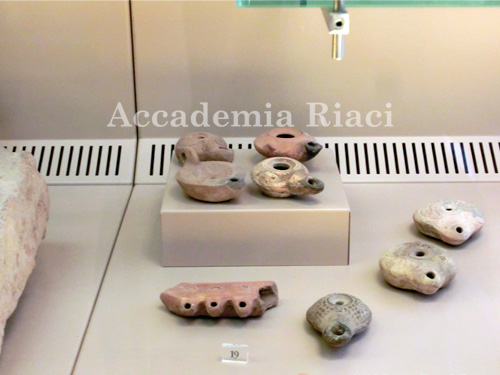 Fortunately, when I walk around in this city, I found a free-entrance museum about Egyptian culture.

幸运的是,在我在博洛尼亚大街上逛的时候,我找到了一间免费的博物馆,展出埃及文化物品。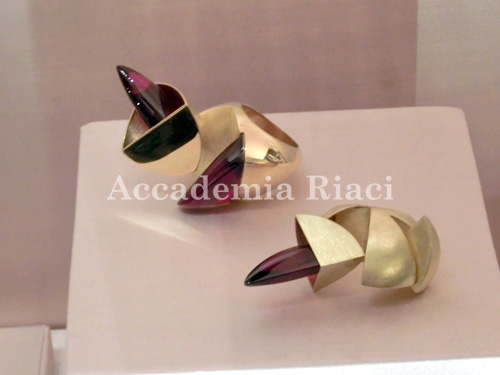 After art visit on Tuesday, I went to Palazzo Pitti and visited the silver museum. They exhibit a lot of contemporary jewelry designs.

周二的艺术导览后,我又自行去了碧提宫的银器博物馆,发现那里展出了很多现代风格珠宝设计。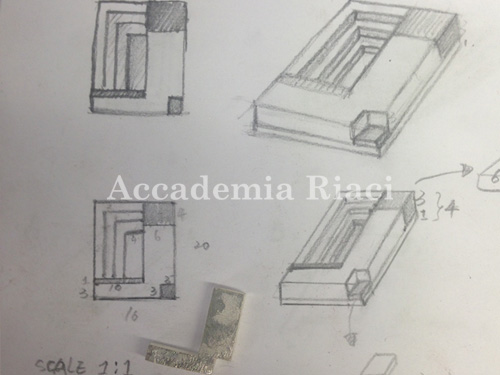 This week on jewelry making, I designed a pair of cuff link, which was inspired by a famous architect—Carlo Scarpa.

这周在珠宝制作课程上,我开始制作自己设计的袖扣,灵感来源于著名建筑师Carlo Scarpa的建筑作品。

I drew the sketches of the explode pieces, and tried to make sure all the dimensions.

我在纸上画出了袖扣每个零件的分解视图,并且确定所有细节的尺寸。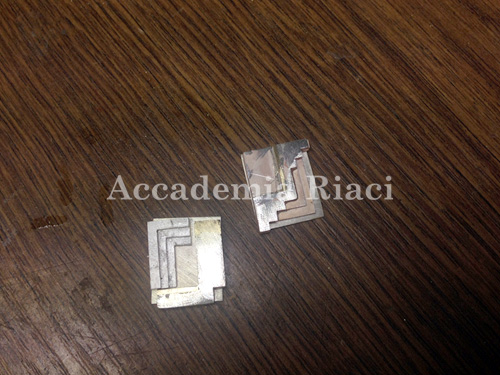 Even this time the cufflink looks easier than all the previous works, but when I started to do it, I found it also have some difficulty.

尽管这次的设计看起来比以前我每一次做的东西都容易一些,但是当我实际制作时候,我发现他依然有些难点。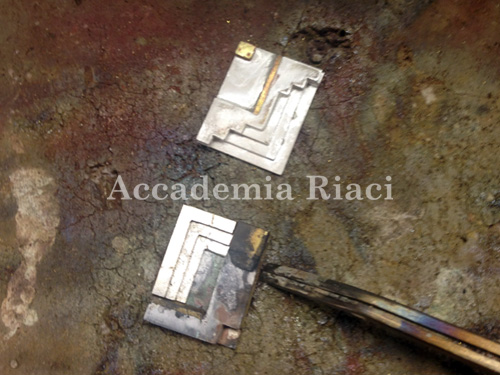 I soldered every pieces together, and will finish them next week.

我焊接好所有片,准备下周完成全部。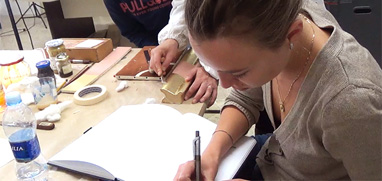 At Accademia Riaci, we are recruiting Course Reporters from our students. The students who are chosen to become Course Reporters are given 10 % of the tuition as their scholarship fee.
The Reporters who have submitted excellent reports will have his or her profile posted on our school website for the next 5 years as an alumnae and will be able to connect with their business chancesafter their graduation.