Accademia Riaci
Students' Blog
Up-to-date report from one of our students!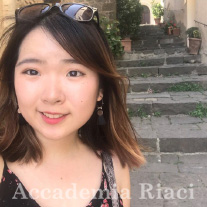 Reporter
Celine Goh Sining
Nationality: Singaporean
Course: Jewelry Making
Program: One-Year Course
Period: Sep. 4, 2017 – May. 4, 2018
Celine studied Fashion in Singapore and took a module in Jewellery Making and Design. She then found her passion in it and entered the Accademia Riaci Art Competition and was lucky enough to be selected.
She now studies Jewellery Making in the One Year Course and hopes to pursue her career in this field as a Jewellery Designer and Maker.

シンガポールでファッションを学び、ジュエリー制作とデザインの短期課程を受けました。そこでジュエリー作りに魅了され、アカデミアリアチのコンペティションに応募し、受賞しました。
今はジュエリーメイキングのワンイヤーコースで学んでいて、将来はジュエリー職人、デザイナーとしてのキャリアを積みたいと思っています。
Jul. 07, 2018 | Posted in Jewelry Making, Blog , Student Reporter | Tags:Celine Goh Sining, Jewelry Making | Language:


Reporter: Celine Goh Sining | Course: Jewelry Making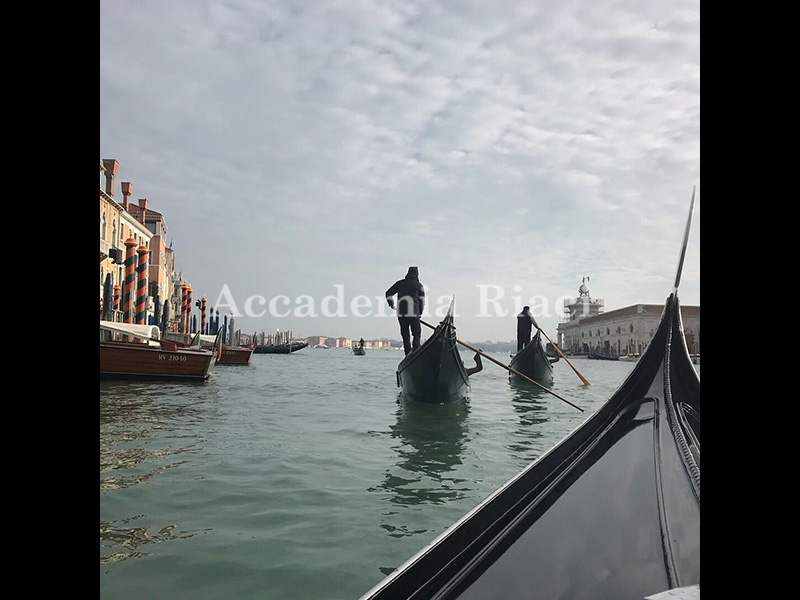 During the December break I went to Venice for my birthday and it was one of the most beautiful cities in Italy. I took the gondola ride into the grand canal and the view was spectacular.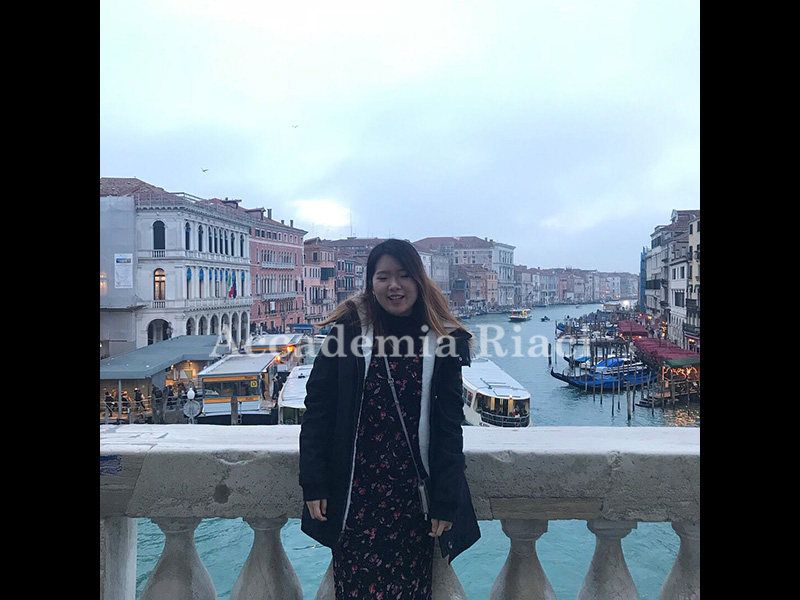 I spent three days and two nights there, visiting the various attractions and also Murano and Burano island. Both in the day and night, Venice is equally beautiful and especially since it is low tourist season.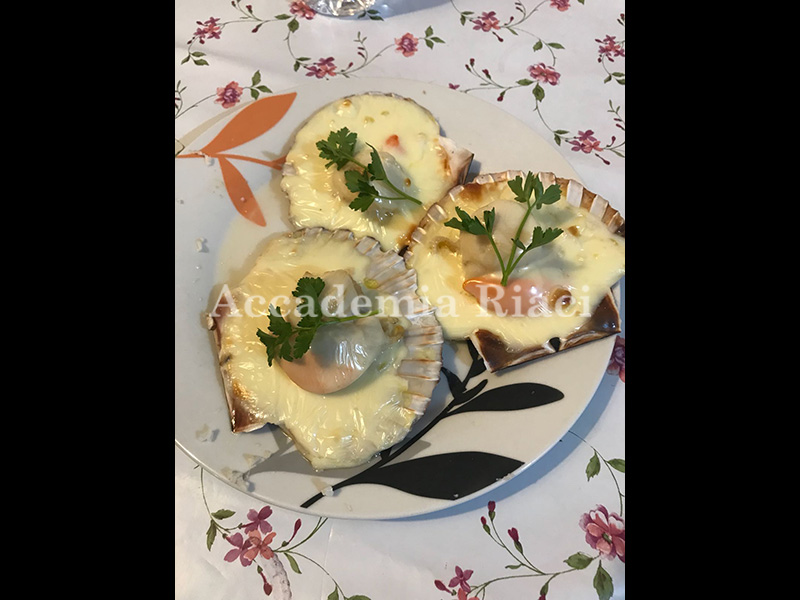 As seafood is famous there, I ate a lot of seafood from squid ink pasta, to calamari, to scallops and such! It is truly a paradise for the seafood lover.

The start of a new school term marks the start of a new project. My first project for the year is a necklace box clasp. I cut out a circular shape, then hammer it into concave.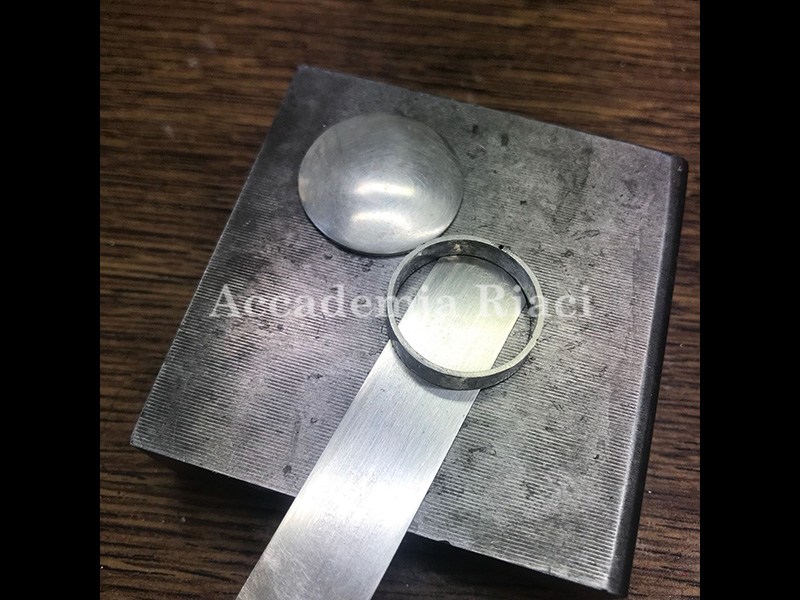 A strip forms the side of the box while a long strip made of 800 silver is used for the clasp part. A lower percentage of silver is used as this piece is needed to be harder.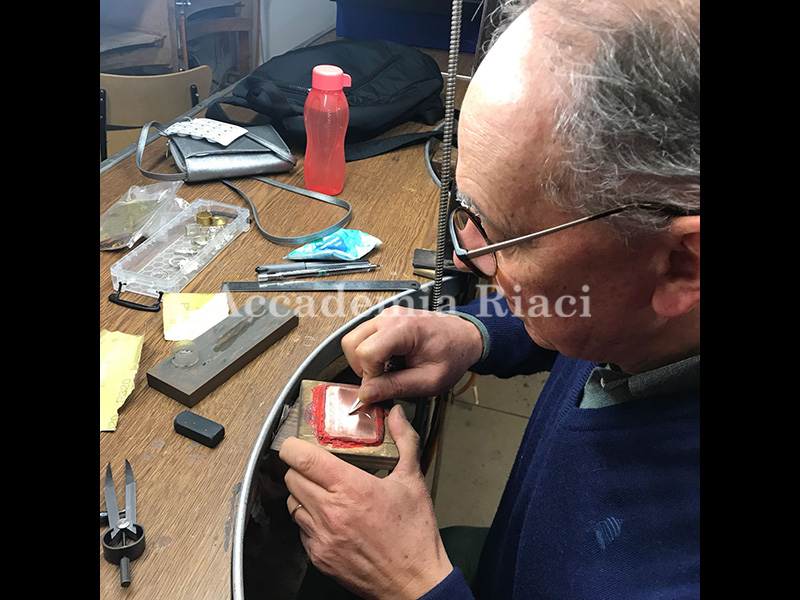 My engraving teacher, Marco, demonstrates a new technique which excavates the metal creating a 3D-like effect.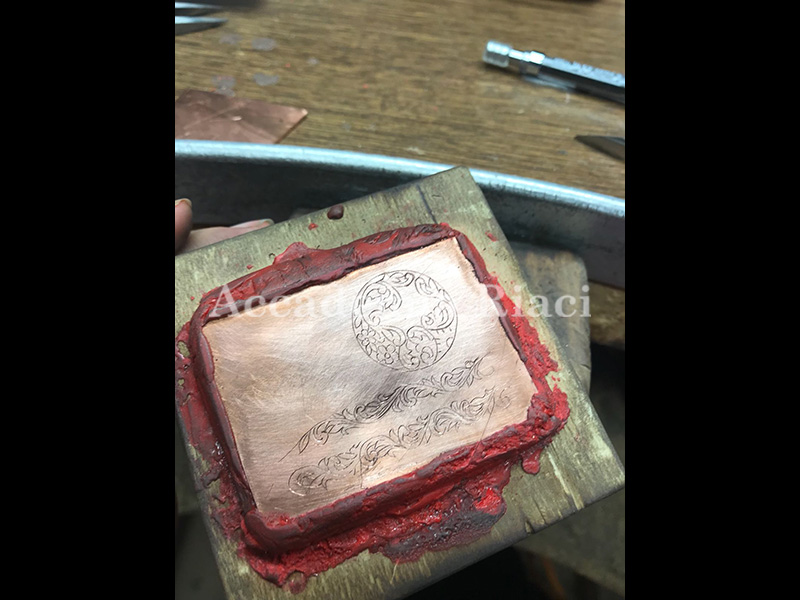 He marks out the parts where I am to engrave and dig out . This is a tedious but fun process which helps me to improve on my engraving.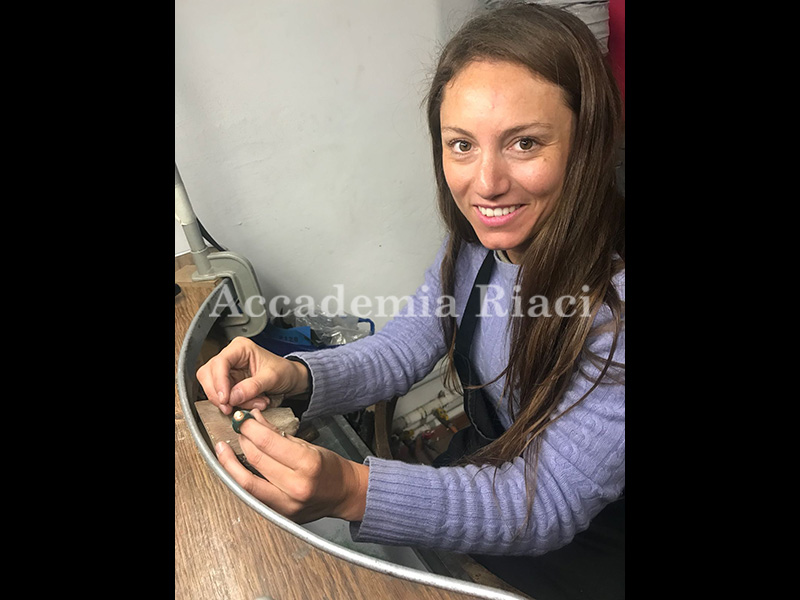 Constance is working on a wax pinky ring with a camio set in the middle.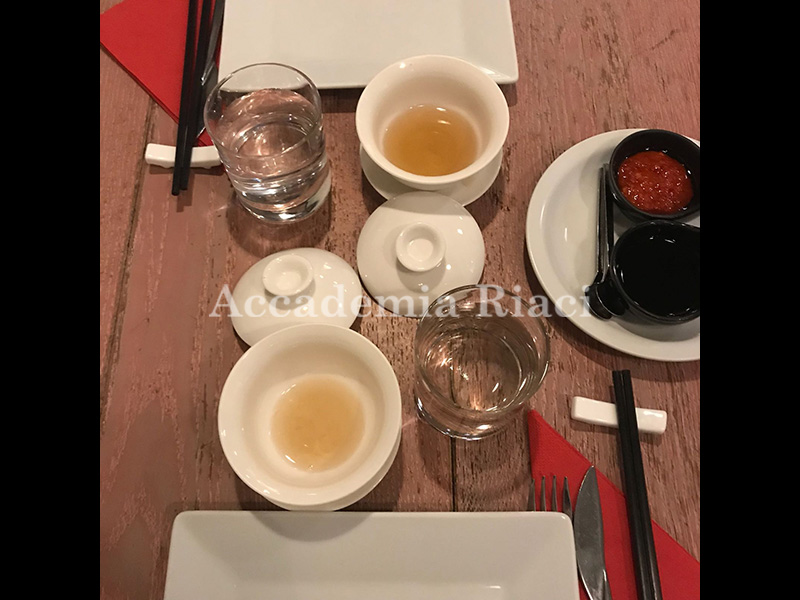 I ended my week with Chinese "dim sum" which is like snacks with tea. This restaurant was recommended to me by a friend and I decided to give it a try since it was just right behind my house.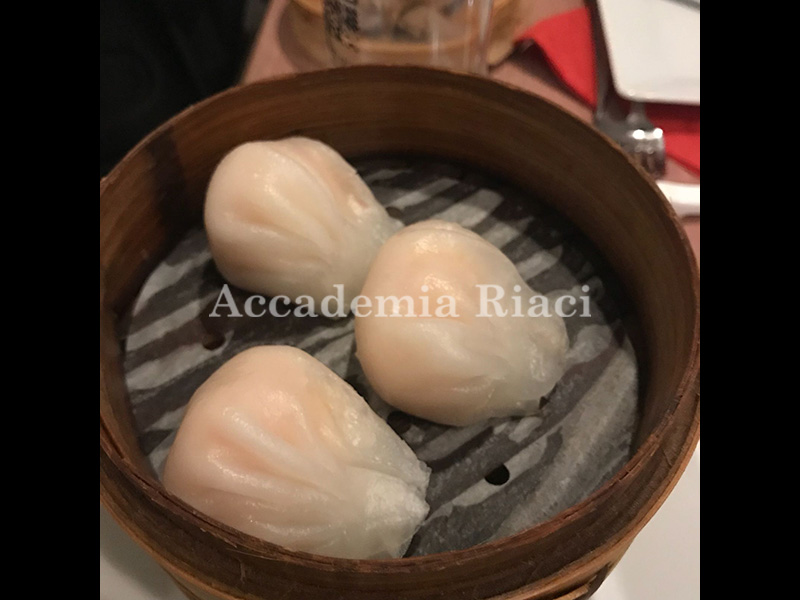 This is an example of a typical "dim sum" , kind of like a ravioli with prawn paste inside. The food was pretty good and I would eat again.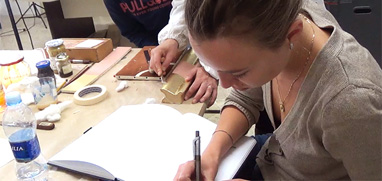 At Accademia Riaci, we are recruiting Course Reporters from our students. The students who are chosen to become Course Reporters are given 10 % of the tuition as their scholarship fee.
The Reporters who have submitted excellent reports will have his or her profile posted on our school website for the next 5 years as an alumnae and will be able to connect with their business chancesafter their graduation.