Accademia Riaci
Student Reports
Read all class reports from our students!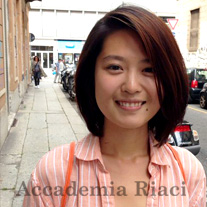 Reporter
Yihan ZHANG
Nationality: Chinese
Course: Jewelry Making
Program: Short Course
Period: Mar. 2, 2015 - Jun. 26, 2015
May. 19, 2015 | Posted in Reports, Jewelry Making , Student Reporter | Tags:Yihan Zhang, Jewelry MakingReporter: Yihan ZHANG | Course: Jewelry Making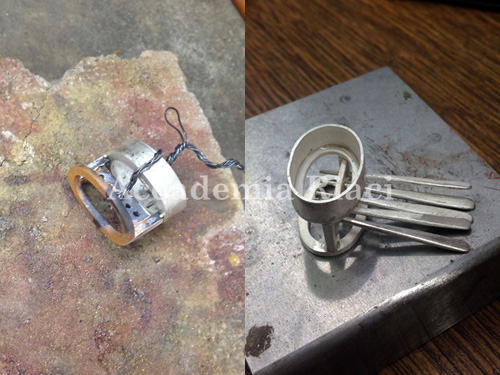 Continued with my pendant this week, I soldered the main form and tried to solder the needle pendants on the structure.

这周继续制作我的项链,我焊接好主体架构后,设法焊接吊坠下的吊针,非常难的一步。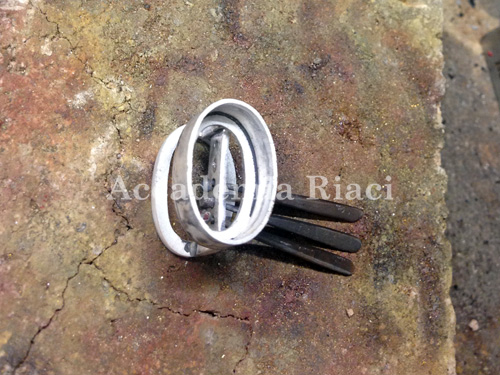 It was too hard to solder them at the very beginning. Thanks for teacher's help, I finished them step by step.

刚开始我觉得根本没办法完成,感谢老师的帮助,我找到方法一点点的把他们焊在一起。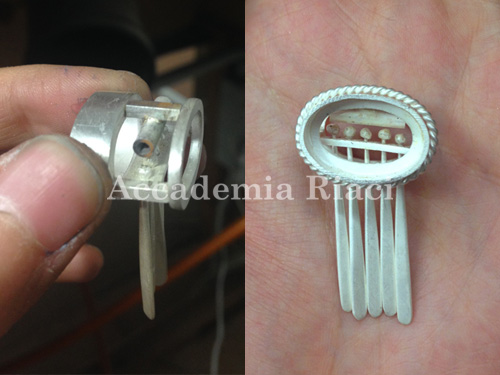 I polished my pendant, after soldered the tube for the chain and the double helix shape on the top.

在焊接好连接项链的银管和装饰的双螺旋结构后,我对它进行了抛光处理。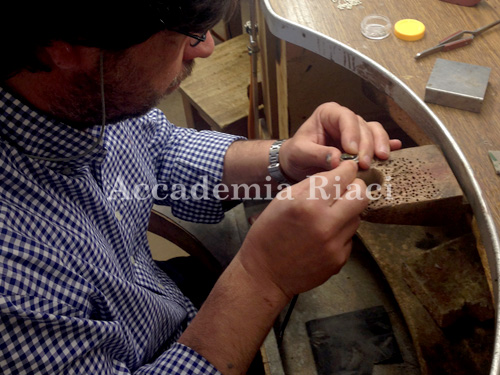 My teacher was helping me to set the stone in the center.

我的老师当时正在帮助我镶嵌中间的石头。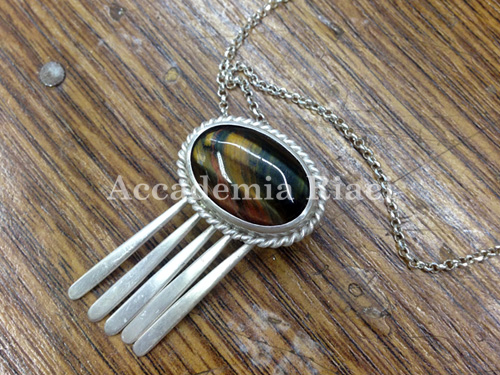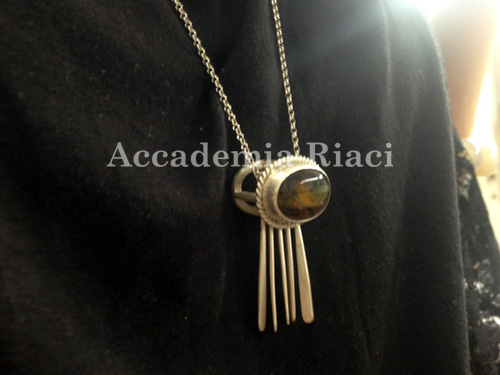 When I finished this pendant, I took some photo with my friend. It was a hard work but I feel really happy about the result.

完成后,朋友帮我佩戴这条项链,我照了一些照片。这是个很艰难的作品,但是做完后我的确很开心。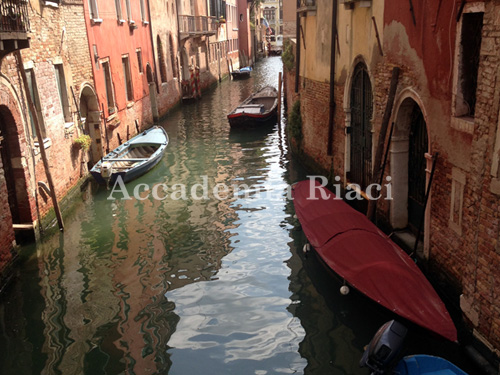 This thursday,me and my friend went to Venezia for the famous Biennale Arte 2015.

这周四,我和朋友出发前往威尼斯,为了去看著名的威尼斯艺术双年展。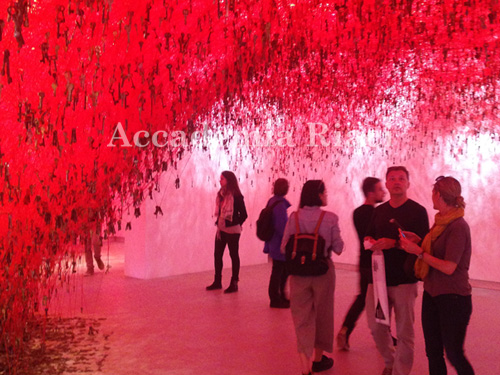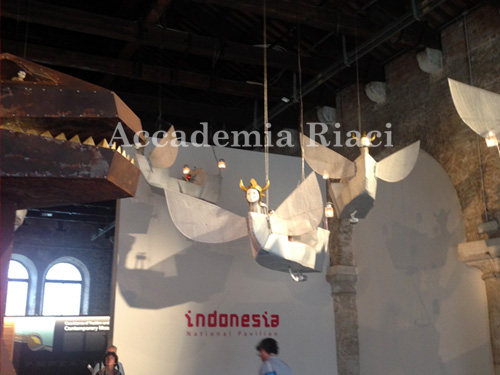 Different pavilions shows a lot of interesting art works, we were inspired a lot.

不同的展馆展示了各种有意思的艺术作品,我们深受影响。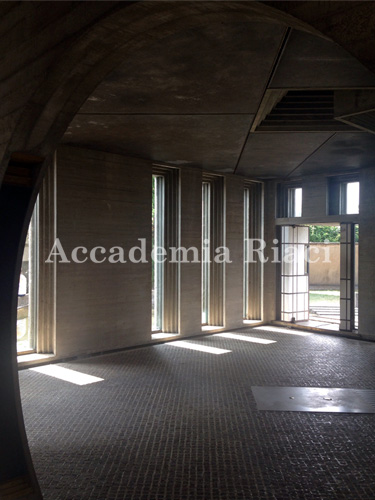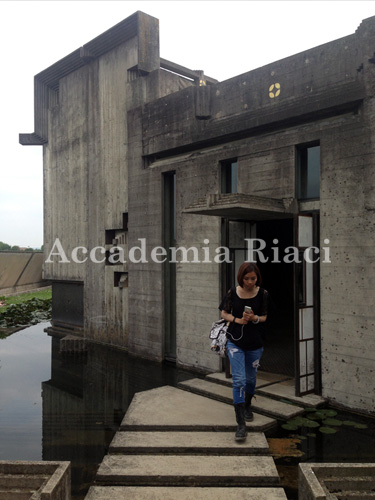 We even went to visit a famous architecture designed by Carlo Scarpa, The Brion Cemetery.

我们还顺便去参观了著名建筑师 Carlo Scarpa 设计的巅峰之作 —- 布里昂墓园。

This week was finished under the sunshine of San.Vito.

在圣维托的日光下我们结束了这一周的美好生活~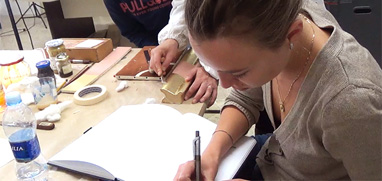 At Accademia Riaci, we are recruiting Course Reporters from our students. The students who are chosen to become Course Reporters are given 10 % of the tuition as their scholarship fee.
The Reporters who have submitted excellent reports will have his or her profile posted on our school website for the next 5 years as an alumnae and will be able to connect with their business chancesafter their graduation.