Accademia Riaci
Student Reports
Read all class reports from our students!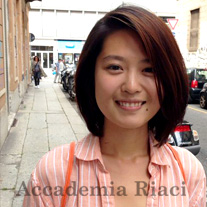 Reporter
Yihan ZHANG
Nationality: Chinese
Course: Jewelry Making
Program: Short Course
Period: Mar. 2, 2015 - Jun. 26, 2015
May. 11, 2015 | Posted in Reports, Jewelry Making , Student Reporter | Tags:Yihan Zhang, Jewelry MakingReporter: Yihan ZHANG | Course: Jewelry Making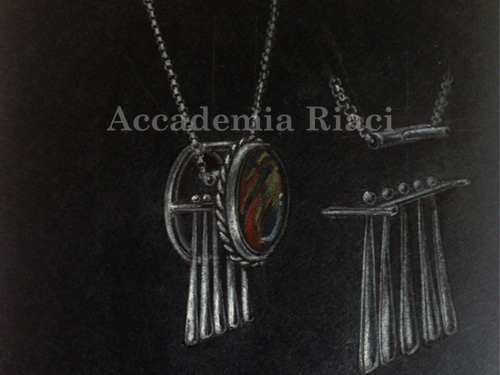 For this week,I started to make a pendent, designed by myself. I drew a sketch about it and tried to add some techniques that I would like to learn.

这周,我开始制作一个自己设计的项链。于是我设法在自己的设计中加一些我想要学习如何制作的技术样式。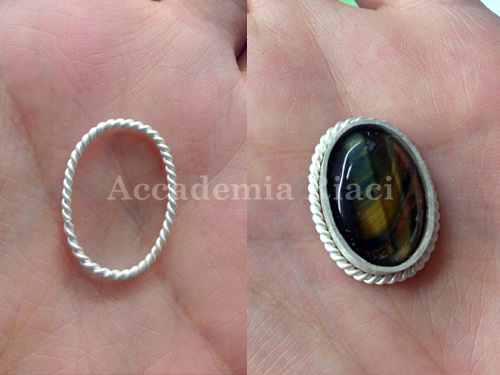 With the help of my teacher, I finished the center part for stone and the double helix shape for decoration.

在老师帮助下,我完成了中心部分和双螺旋的装饰部分。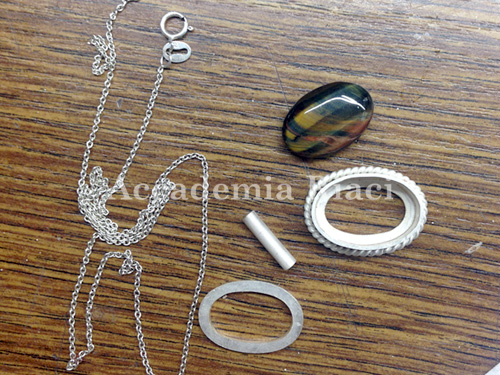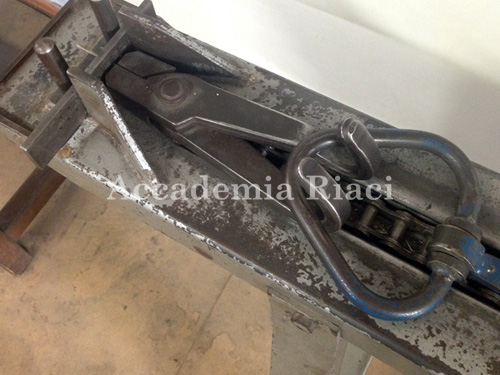 In my design, the chain go through a tiny tube. I also learnt how to make that tube by myself, even it was a complicated work.

在我的设计图纸中,吊坠的链子要从吊坠上的一个小管中穿过。虽然开始我以为要买,没想到老师指导我自主制作了这个小管。但不得不说有一些复杂。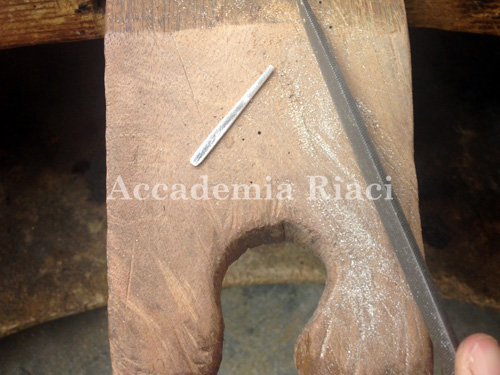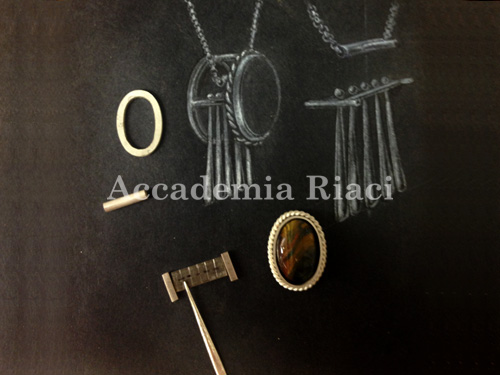 The most difficult part was to make the smaller pendent needle. I filed them one by one, which is a patient job….Anyway, when you concentrate about what you are doing, you will enjoy it.

最难的部分是制作坠子下面的5个小型坠针,我需要慢慢的一个一个打磨他们,但是不管怎么说,当你全身心投入时,你会觉得享受这样的乐趣。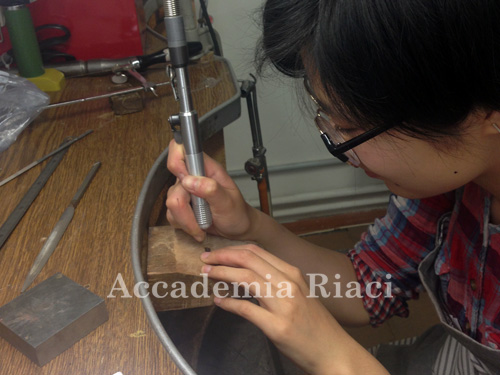 My friend took a photo for me when I was working on my pandent.

在我在制作项链钻孔时,我的同学帮我照了张相片。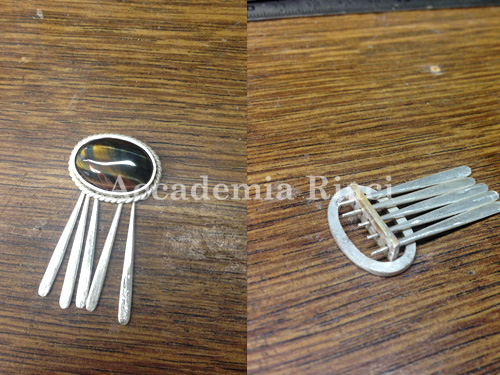 Finished the back part, I tried to compared them with my sketch. I will continue work on it next week.

完成后面部分后,我试图把他们组装并且与我的设计图比较。后续我将在下周完成。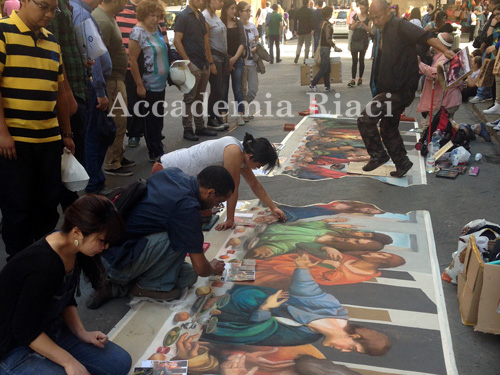 Some artists were drawing the "last supper" on the floor around centre Florence. For me, the life in Florence is full of art, you can find it everywhere, every time.

这周看到一些艺术家在佛罗伦萨市中心地板上画"最后的晚餐"。 对我来说,佛罗伦萨在各个角落都隐藏着艺术等待我们发现。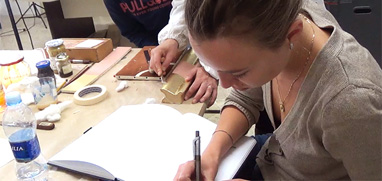 At Accademia Riaci, we are recruiting Course Reporters from our students. The students who are chosen to become Course Reporters are given 10 % of the tuition as their scholarship fee.
The Reporters who have submitted excellent reports will have his or her profile posted on our school website for the next 5 years as an alumnae and will be able to connect with their business chancesafter their graduation.