Accademia Riaci
Student Reports
Read all class reports from our students!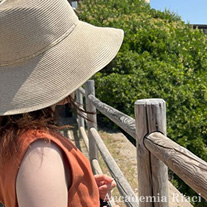 Reporter
H. N.
Country: Japan
Course: Italian Home Cooking
Program: Summer Course
Period: Jul 17, 2023 – Sep 15, 2023
I have always been interested in studying abroad, and when I was given the opportunity to participate this time, I decided to take on the challenge. I love delicious food and alcohol, and would like to be able to recreate the taste of Italian home cooking at home. I would like to take home cooking lessons and go to various places to learn about Italy's local characteristics and culture. ずっと留学に興味があり、今回参加するきっかけをもらえて挑戦しました。おいしい料理とお酒が好きで、自宅でイタリアの家庭の味を再現できるようになりたいです。家庭料理のレッスンと様々な場所に出かけて、イタリアの土地柄や文化も知っていきたいです。
Sep. 25, 2023 | Posted in Reports, Summer Course , Student Reporter | Tags:H N, Summer Intensive CourseReporter: H. N. | Course: Summer Intensive Course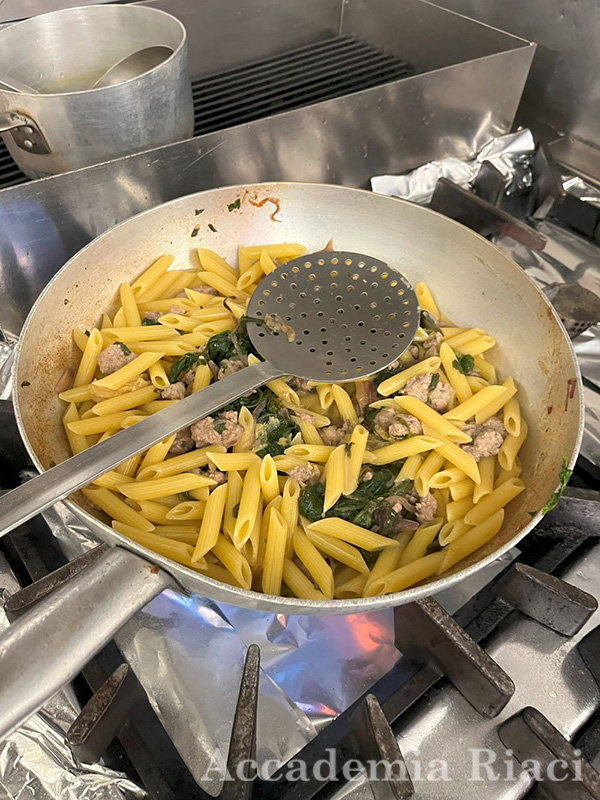 Pic1
朝晩は涼しく秋の気候になってきました。レッスンでは夏の食材を使って来ましたが、今回は冬野菜を使ったパスタを作りました。冬の料理を食べにまたフィレンツェを訪れたいです!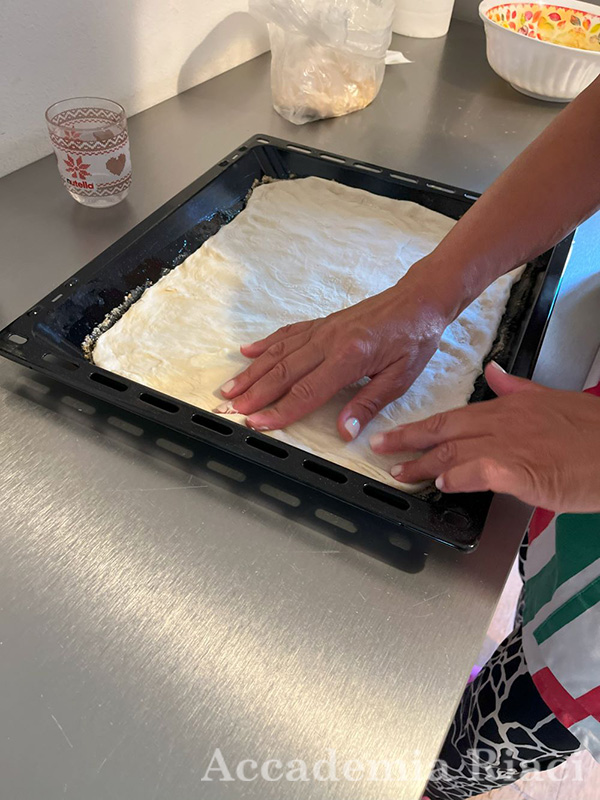 Pic2
オプションで取ったピザ、フォカッチャのレッスンです。フォカッチャは生地がオリーブオイルで泳ぐくらいの量のオイルを使うと知りびっくりしました。ピザと違って焼き上がりがカリッとしてる秘訣を知れました。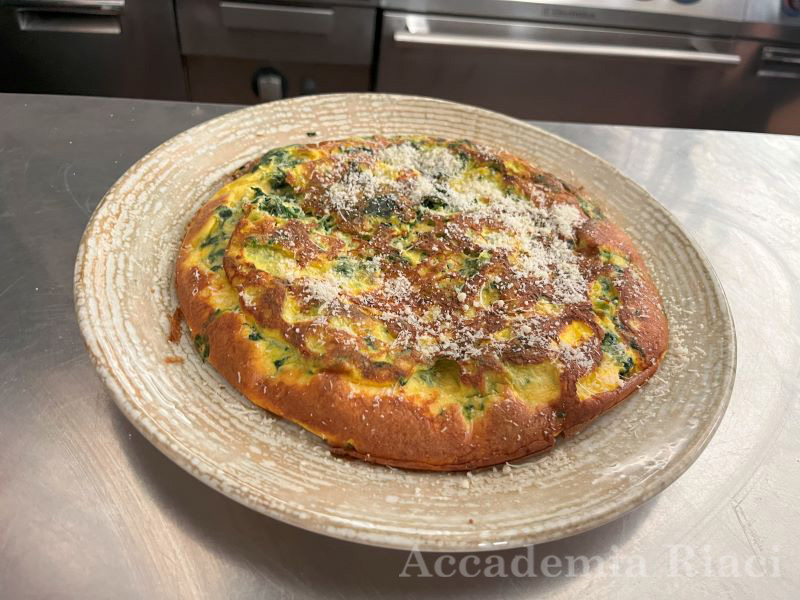 Pic3
イタリアの家庭で作るオムレツ。ふわっふわで、焼き上がったらすぐに食べることが大事なポイントのようです!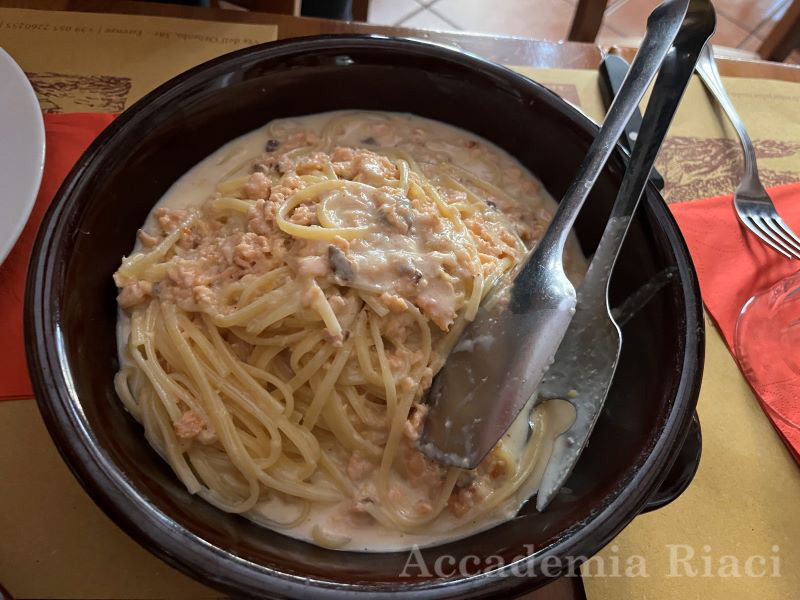 Pic4
リクエストして作ってもらったレモンとサーモンのクリームパスタ。レモンの酸味がとってもよく効いていてペロッと食べてしまいました。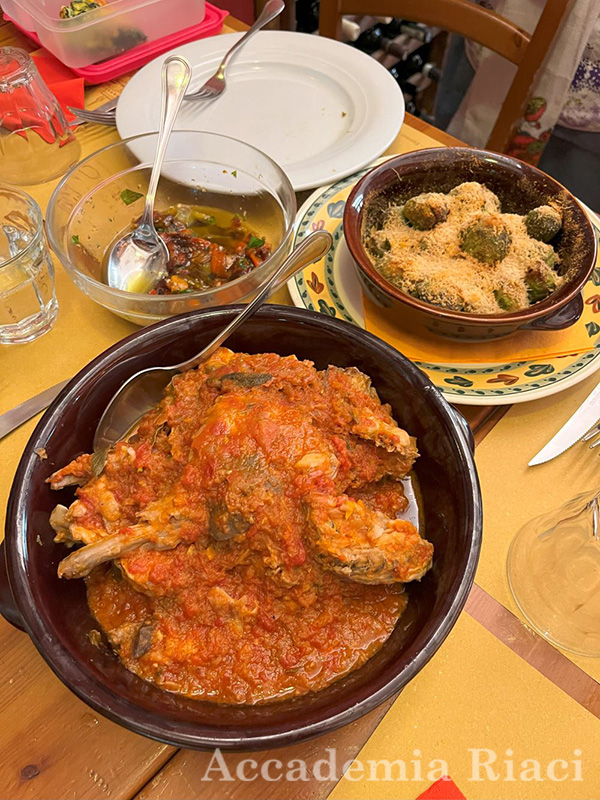 Pic5
うさぎ料理はイタリアに来て初めて食べましたが、柔らかさと甘みがあって好きな料理の一つになりました!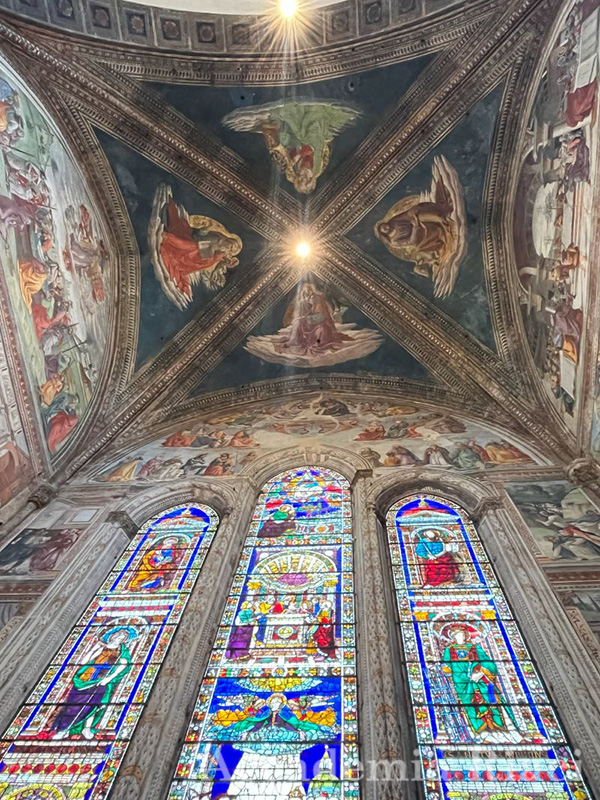 Pic6
授業の後はフィレンツェ市内の観光。今回はサンタマリアノヴエッラ教会へ。ステンドグラスがとても綺麗でした。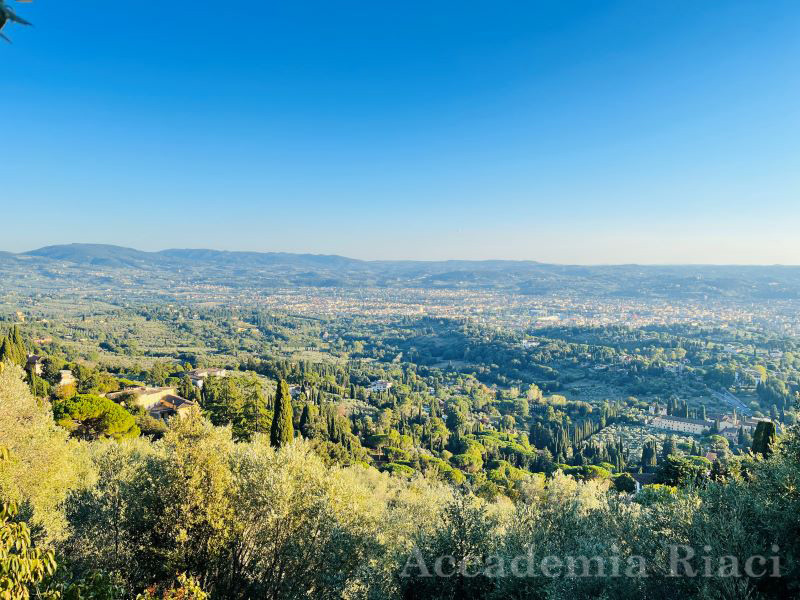 Pic7.
フィレンツェ市内を一望できる丘、フィエーゾレに行きました。駅前からバスで一本で行けますが、なかなかバスが来ないので時間がかかりました。眺めは最高です!!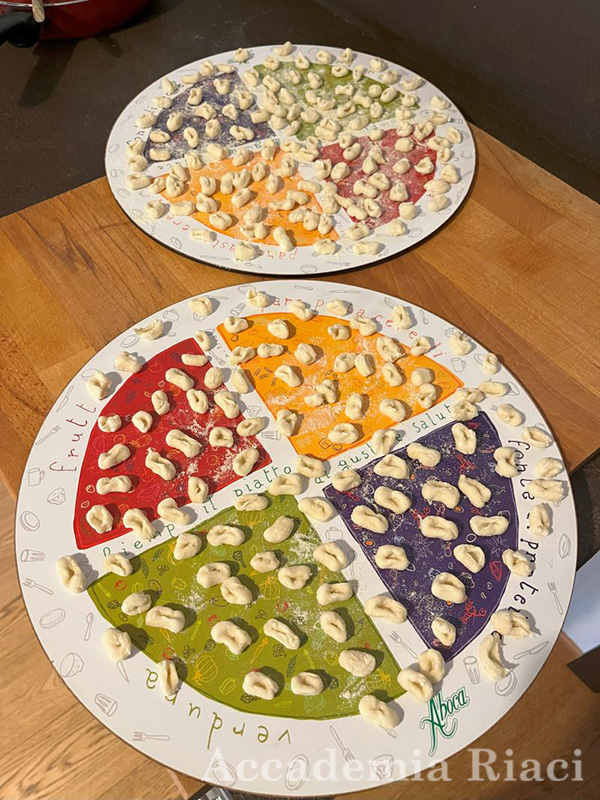 Pic8
オプションの生パスタのレッスンでは、カバテッリを作りました。日本では見たことのないパスタの形で、コツコツと作っていくのは楽しかったです。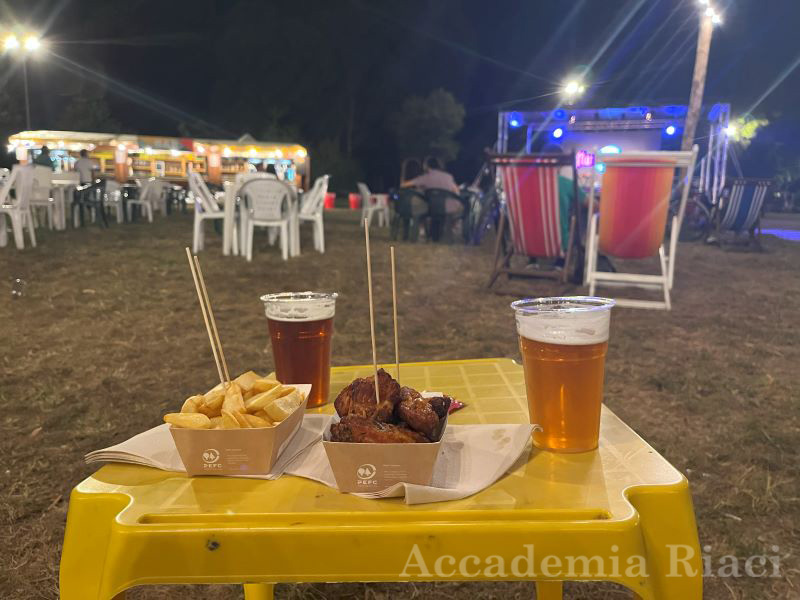 Pic9
素敵な音楽と空間でお酒を楽しみました!家族や友達、カップル、ワンちゃん連れなど様々な人たちがゆったり楽しんでいて、イタリアの方々は素敵な夜の過ごし方をしているなぁと思いながら、私も心地よい時間を過ごしました。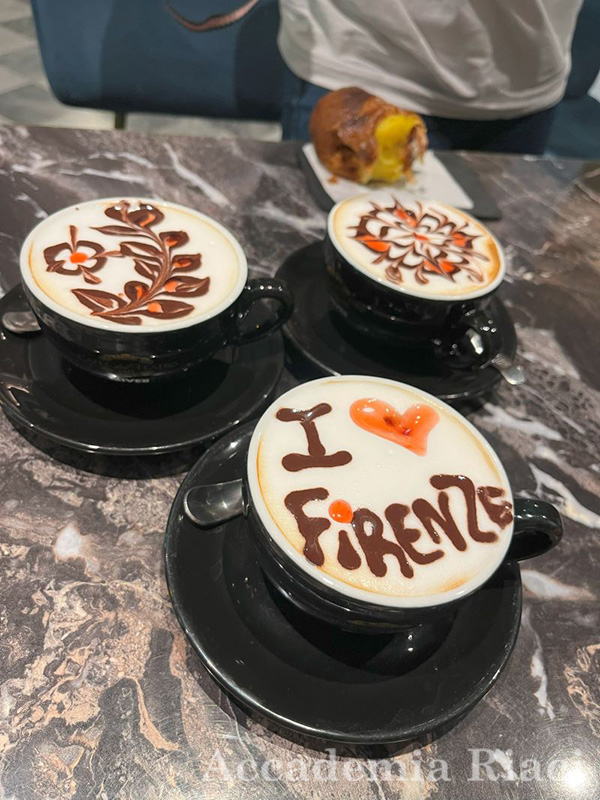 Pic10
カプチーノがおすすめと言われて頼んでみると、とっても可愛いアートが!それぞれ違うデザインで沢山写真を撮りました笑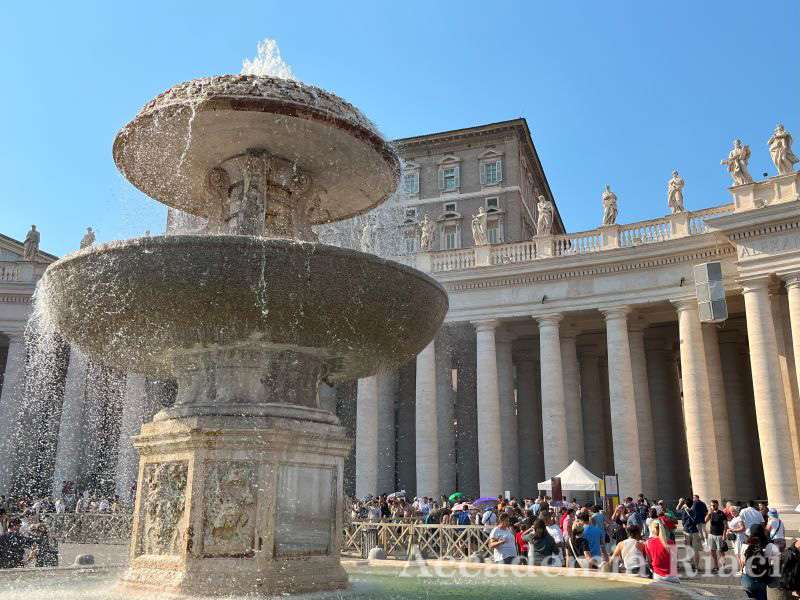 Pic11
土日休みを使ってローマ観光。歴史を感じるコロッセオや、壮大なサン・ピエトロ大聖堂を巡りました。どこも混んでいましたが、実際に見ることができてとても嬉しかったです。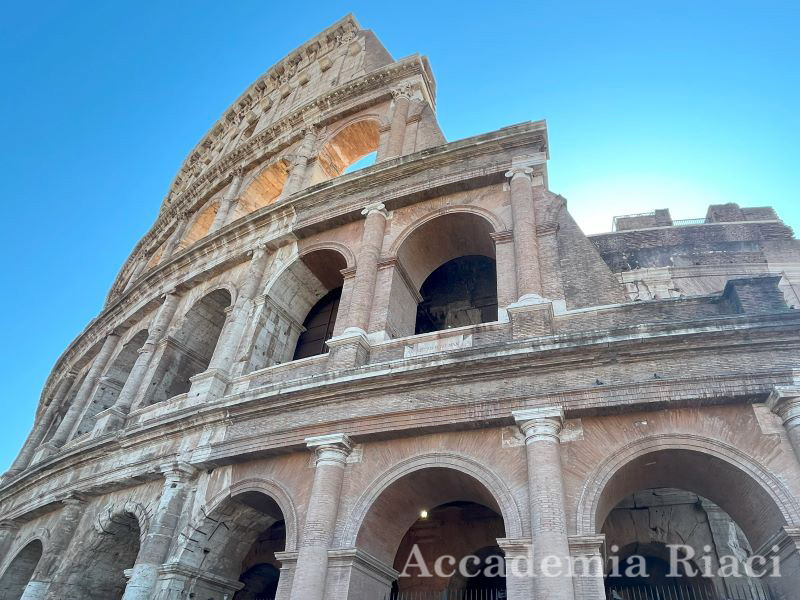 Pic12
ローマ観光 – コロッセオ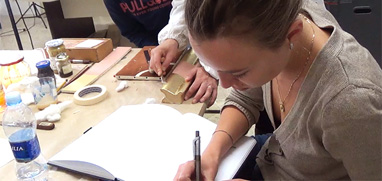 At Accademia Riaci, we are recruiting Course Reporters from our students. The students who are chosen to become Course Reporters are given 10 % of the tuition as their scholarship fee.
The Reporters who have submitted excellent reports will have his or her profile posted on our school website for the next 5 years as an alumnae and will be able to connect with their business chancesafter their graduation.