Accademia Riaci
Students' Blog
Up-to-date report from one of our students!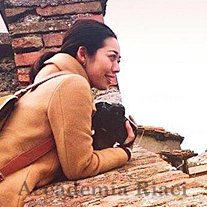 Reporter
Emi Ota
Nationality: Japan
Course: Internship
Program: Internship
Period: Sept 1,2016- Sept 30,2017
アカデミアリアチでカメラマン兼アシスタントをしています。
日本で写真の仕事を辞めて、イタリアのレストランで働いてみたい夫についてきてジェラテリアのインターシップをしていました。
が、その後イタリアで写真の仕事の可能性を感じ、改めて色々と挑戦してみているところです。
カッフェが好きなのでバール巡りをよくしています。
役立つようなイタリア生活情報、学校情報をお伝えしていきます。

I am an intern photographer and assistant at Accademia Riaci.
I quit my job as a photographer in Japan and came here with my husband who wanted to work at a restaurant in Italy. I took a Gelato Internship Course at Accademia Riaci meanwhile.
After my new challenge, however, I began to think that there was more possibility in the photography field in Italy so I decided to go back to my area of expertise and restart.
I love coffee, so I enjoy visiting coffee bars in and around town.
I hope I can let you know useful and helpful Italian daily-life and school information in my reports.
Nov. 17, 2016 | Posted in Blog, Internship , Assistant Reporter | Tags:Emi Ota, Internship | Language:


Reporter: Emi Ota | Course: Internship
短期でジェラートコースの受講をされている西野さんにインタビューをさせていただきました!

西野さんは日本でもジェラート屋さんを既にされていますが、さらにイタリアのジェラートを勉強されたいとのことで、フィレンツェの中心にある人気のジェラート屋さんで1ヶ月間修行をされています。
ちょうど取材をした日が西野さんの誕生日で、オーナーのフランチェスコさんがアイスケーキを作ってくれました。
学校に戻ってきてから他のコースの生徒さんたちと一緒に、美味しいアイスケーキを食べてお祝いしました!

I interviewed Mr. Nishino in a short-term Gelato Internship Course.

Mr. Nishino runs his own gelato shop in Japan. As he was willing to learn more about Italian gelato, he became a gelato intern for a month at a very popular gelato shop in Florence.
The owner of the shop, Mr. Francesco, made an ice cream cake for him to celebrate his birthday on the very day of this interview.
He came back to school with the cake and enjoyed the delicious treat with his school mates.
(西野さんの体験した感想)
本当に素晴らしい経験をさせてもらってます!今まで独学でジェラートを勉強してきましたが、やっぱり本場でしっかり学びたいと思いフィレンツェまでやってきました。
語学に不安がありましたが、イタリア語の先生もジェラートの先生も優しい先生で楽しく笑いながら勉強ができました。
日本でジェラートを作っていたとはいえやはり独学です。イタリアのジェラテリアでやるのとは勝手が違い、最初は思うように行きませんでしたが、体験していくうちに自然と少しずつ覚えてジェラート作りを任せてもらいました。
何より学べたのは仕事を楽しむ姿勢でした。音楽を聴き、足でタップをしながら作ったり、道具を洗ったり。時にはフレーバーの種類によって音楽を変えたりと、言葉が話せない自分でも音楽でコミュニケーションがとれ、楽しく学ぶことができました。
日本に帰ってからも「ジェラートを通じて笑顔や感動を伝え幸せにする」。そんなジェラート職人になって、イタリアで学んだ味と心をいろんな人に届けたいと思います!

(Mr. Nishino's comments)
This has been a great experience for me! Instead of studying on my own, I came all the way to Florence to learn more about gelato in Italy, the home of gelato.
Although I was concerned about language comprehension, I could really enjoy taking both gelato and Italian lessons because teachers were so kind and both classes were full of fun.
There were a lot of differences between my own method and true Italian method of gelato making, so it took a little while to get used to gelato making. But as I got used to the method here, the owner let me make gelato in the shop.
The most important thing I was able to learn in Italy was the way people enjoyed their work. Working with music, washing tools with tapping feet, and changing the music depending on the flavor in preparation – I was able to enjoy studying and communicating even without advanced language ability.
"I make people happy with my gelato," I will keep this aim in mind after I go back to Japan. I really hope to deliver the flavors and spirits that I learned in Italy to people in Japan!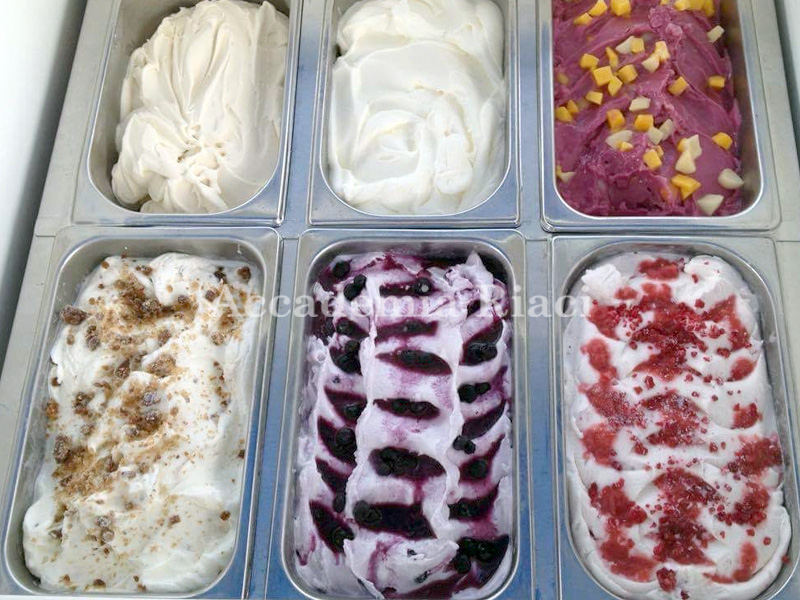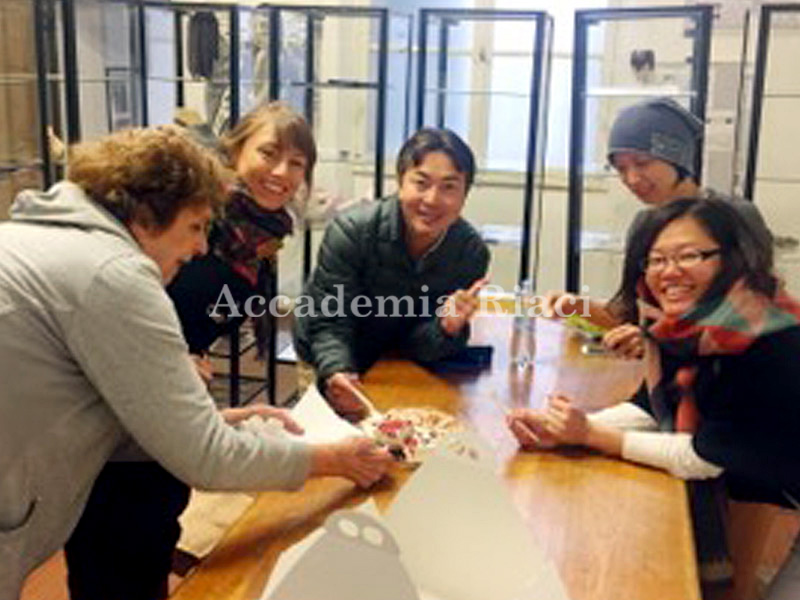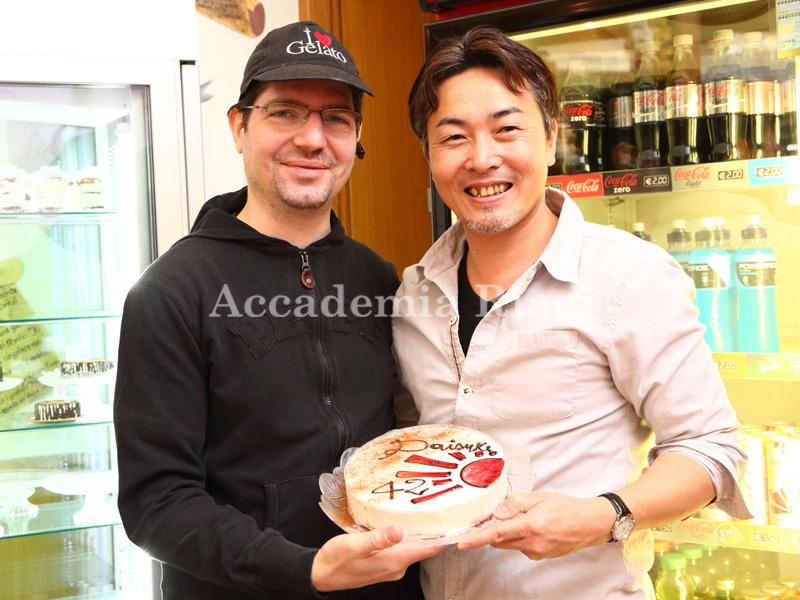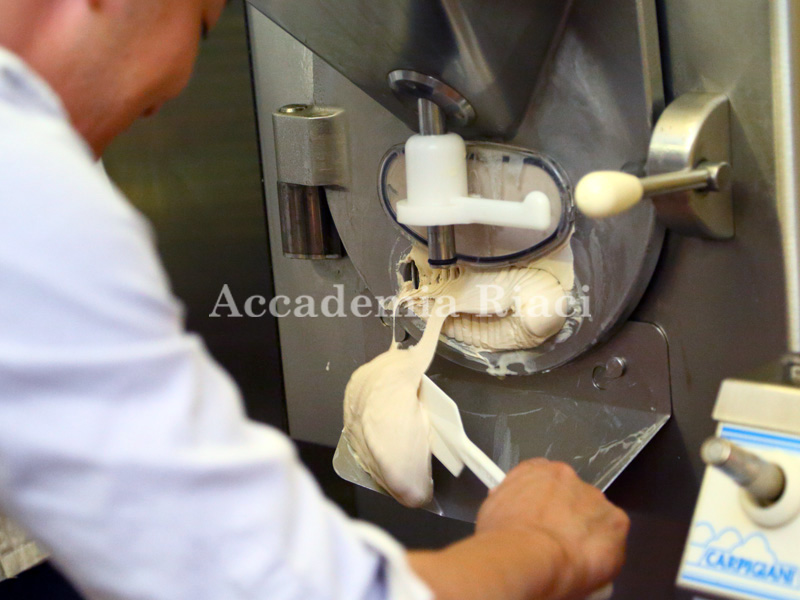 「いいもん」のジェラート
日本のみなさんに美味しいジェラートをぜひ届けてください。

(西野さんの日本のお店情報)
現在は卸売りが多いそうですが、夏の間は土曜日だけ営業することもあるそうです。
「いいもん」
岡山県倉敷市玉島中央町1-12-0

I hope Mr. Nishino will deliver delicious and now "true" Italian flavors to his customers.

(Mr. Nishino's gelato shop information)
Open for walk-in customers on irregular Saturdays during summer time.
"Iimon"
1-12-0, Chuo-cho, Tamashima, Kurashiki, Okayama Pref., Japan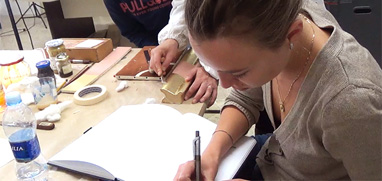 At Accademia Riaci, we are recruiting Course Reporters from our students. The students who are chosen to become Course Reporters are given 10 % of the tuition as their scholarship fee.
The Reporters who have submitted excellent reports will have his or her profile posted on our school website for the next 5 years as an alumnae and will be able to connect with their business chancesafter their graduation.