Accademia Riaci
Students' Blog
Up-to-date report from one of our students!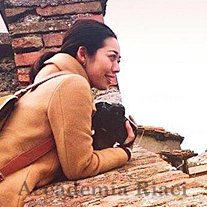 Reporter
Emi Ota
Nationality: Japan
Course: Internship
Program: Internship
Period: Sept 1,2016- Sept 30,2017
アカデミアリアチでカメラマン兼アシスタントをしています。
日本で写真の仕事を辞めて、イタリアのレストランで働いてみたい夫についてきてジェラテリアのインターシップをしていました。
が、その後イタリアで写真の仕事の可能性を感じ、改めて色々と挑戦してみているところです。
カッフェが好きなのでバール巡りをよくしています。
役立つようなイタリア生活情報、学校情報をお伝えしていきます。

I am an intern photographer and assistant at Accademia Riaci.
I quit my job as a photographer in Japan and came here with my husband who wanted to work at a restaurant in Italy. I took a Gelato Internship Course at Accademia Riaci meanwhile.
After my new challenge, however, I began to think that there was more possibility in the photography field in Italy so I decided to go back to my area of expertise and restart.
I love coffee, so I enjoy visiting coffee bars in and around town.
I hope I can let you know useful and helpful Italian daily-life and school information in my reports.
Nov. 04, 2016 | Posted in Blog, Internship , Assistant Reporter | Tags:Emi Ota, Internship | Language:


Reporter: Emi Ota | Course: Internship
イベントレポート 「Lucca Comics & Games ;Edizione2016」

"Lucca Comics & Games; Edizione 2016"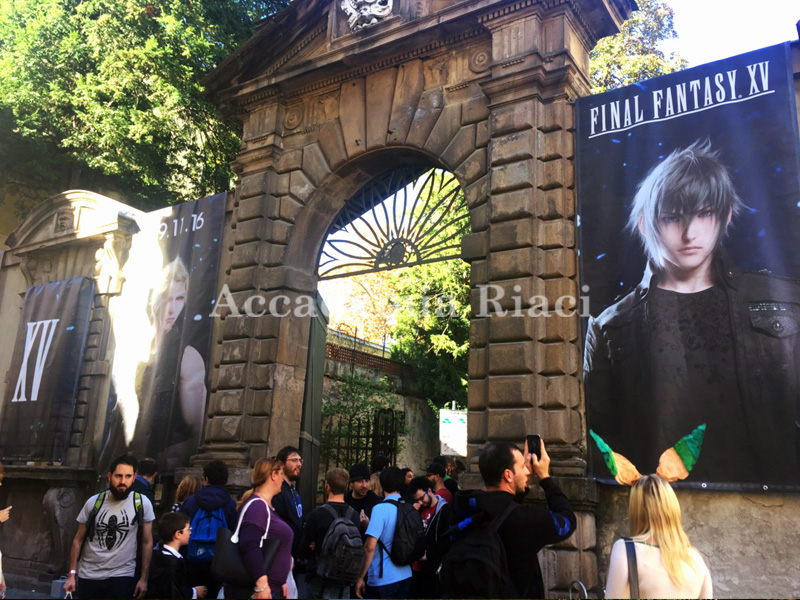 先日、イタリアのルッカで行われた「Lucca Comics & Games: Edizione 2016」 に行ってきました。
毎年10月末に行われるアニメやゲーム好きが集まるこのイベント。
ちょうどハロウィンの時期とも重なって、普段は穏やかな小さなこの街も町中、 コスプレイヤーと仮装をした人たちで溢れます。
コスプレのクオリティの高さに驚きます。
そして今回は、日本を代表するゲームFINAL FANTASYのイベントが初参入!
大人気で長蛇の列ができていました。制作の方々も来伊し多くのイタリア人のファンの方々が感激していました。

I visited "Lucca Comics & Games; Edizione 2016" held in Lucca.
This event is held at the end of October every year, and many anime and game fans gather.
Since it was a Halloween season as well, this usually a quiet town was filled with cosplayers and disguised people.
The quality of their costumes and disguises were surprisingly high.
This year, there was a booth featuring "FINAL FANTASY" from Japan for the first time here.
It was so popular that people made a long line to wait. Producers and staffs came all the way to Italy so fans were really impressed.
日本のアニメのコスプレをしている人達をたくさん見て私も日本人としてとても嬉しかったです。
このイベントではチケットを買って様々なブースに入る事ができます。
私が気になって真っ先に向かったのは"JAPAN TOWN"、 日本の文化が紹介されたり、日本のグッズがたくさん売られていました。
もちろん日本の漫画やアニメのイタリア語で発行されたものもあり、日本人のイタリア語の勉強にも良いなと思いました。
アニメが詳しくない人でも存分に楽しめるイベントでした。

I was so proud to see many cosplayers wearing Japanese anime costumes.
In this event, you purchase a ticket to enter various booths.
I went to "JAPAN TOWN" in the beginning. There Japanese culture was introduced and many Japanese goods were being sold.
And of course, there were Japanese cartoon and anime books translated into Italian. It might be good for Japanese people learning Italian language.
This event was really exciting even for non-anime manias.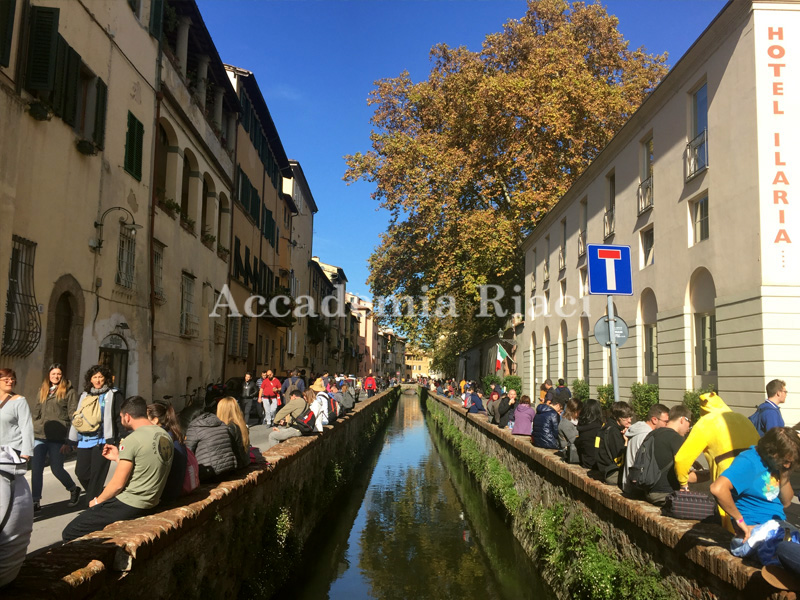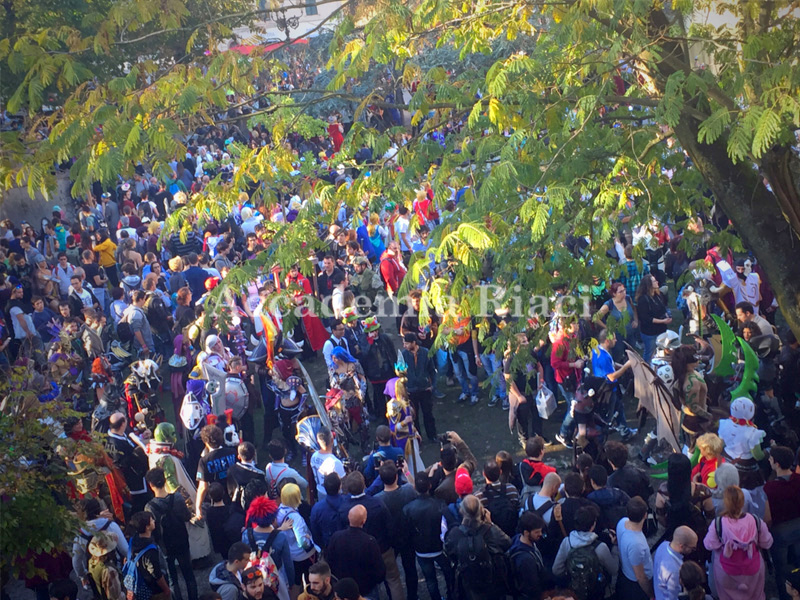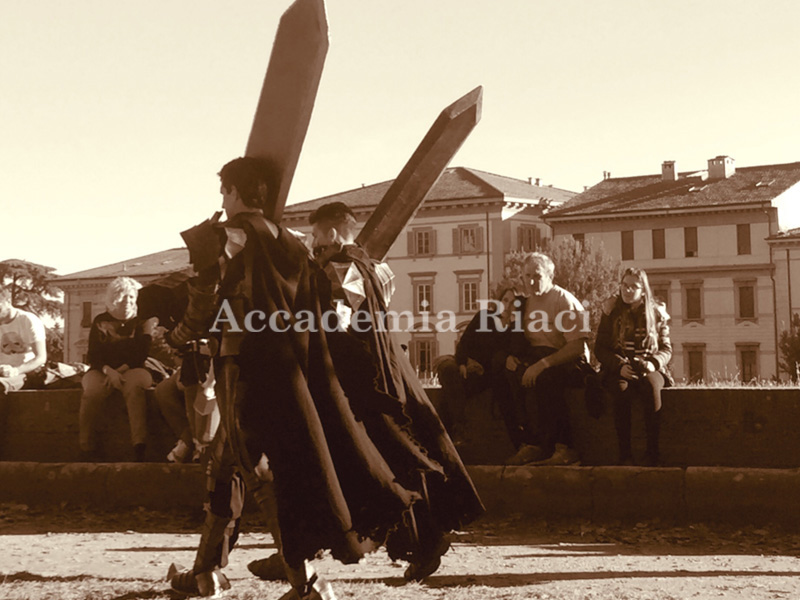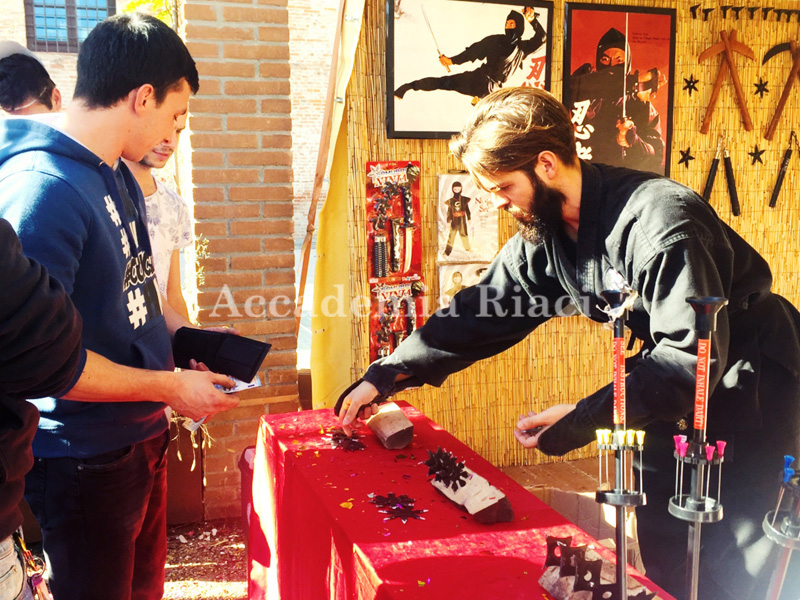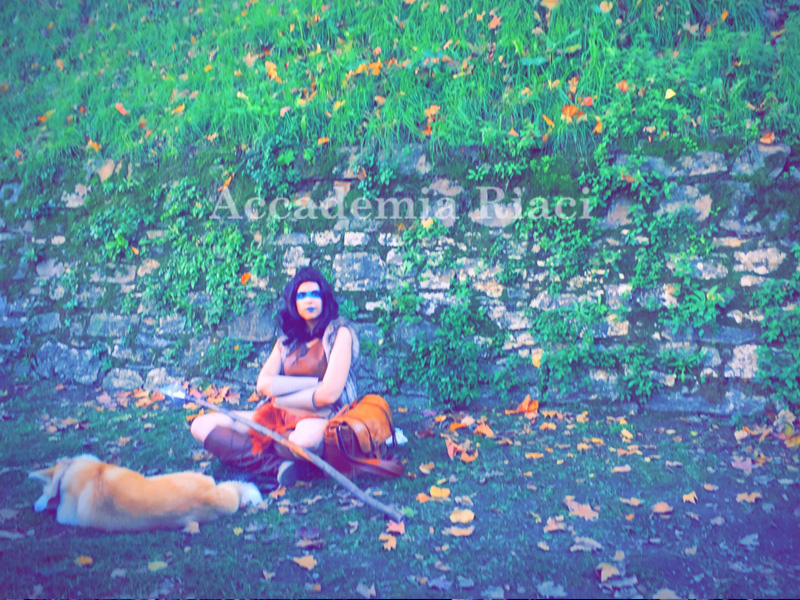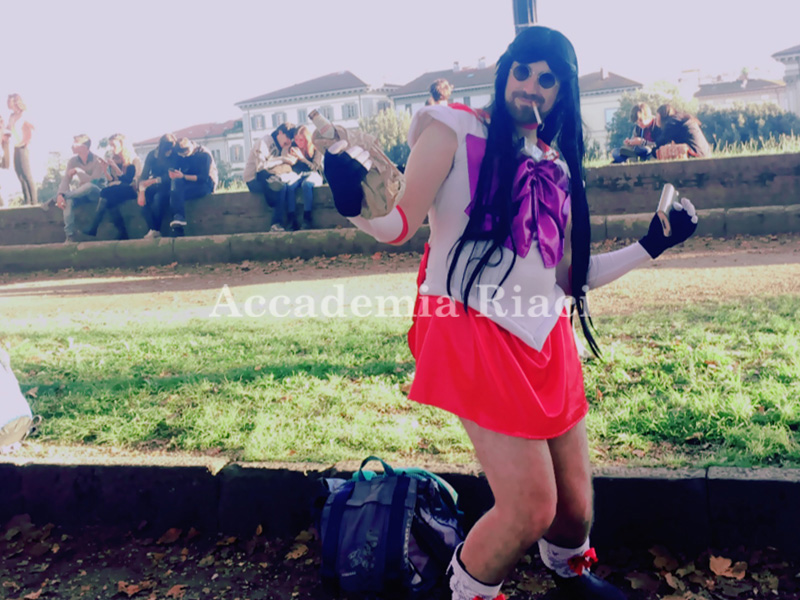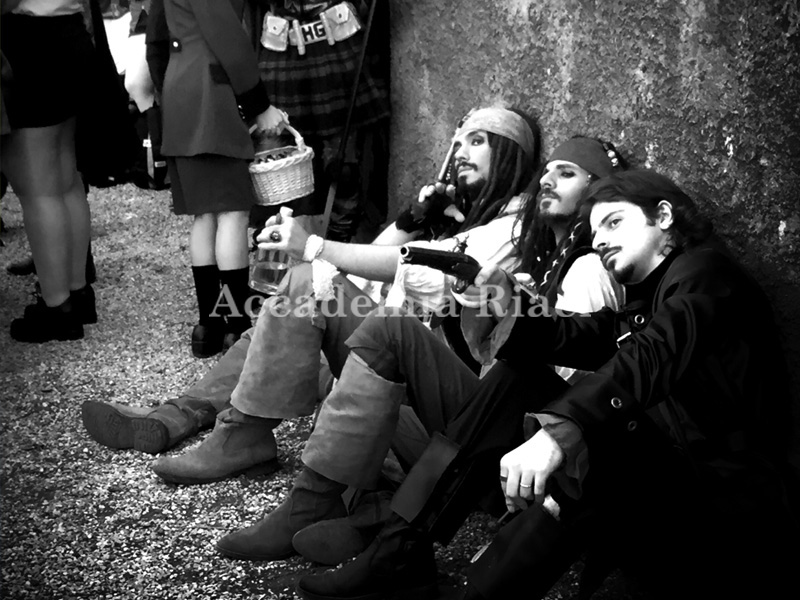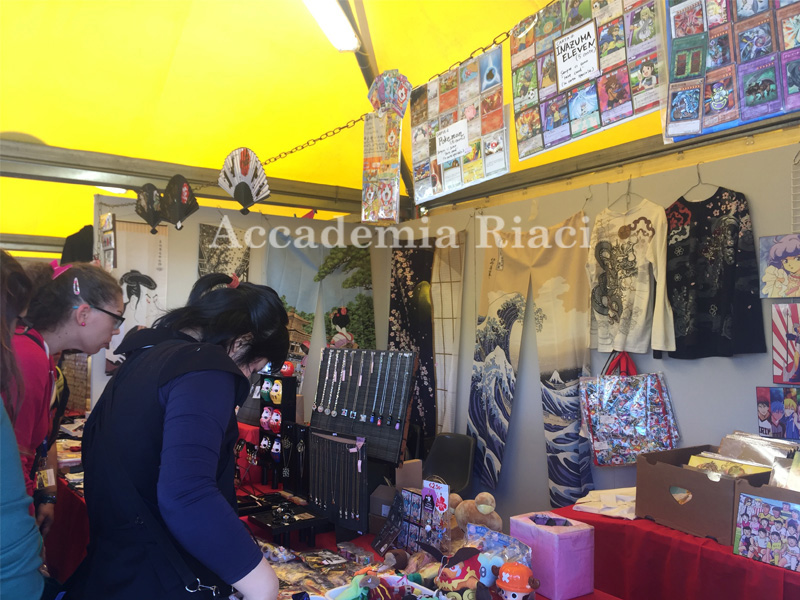 ルッカの街は歴史的な城壁が残りとても美しく、昔からのバール、おしゃれなブティック、可愛らしいチョコレート屋さん、美味しいレストランなどのんびり散歩しながら観光するのにぴったりの街です。
毎月第3週の週末(※行く前に要確認)にアンティーク市もあるそうなのでオススメです。

Lucca is a very beautiful city with historic rampart remain, and it's great to walk around visiting traditional bars, chic boutiques, cute chocolate shops, restaurants with good food, and so on.
An antique market is held on every 3rd weekend (please confirm the updated schedule before visiting), so please visit if interested.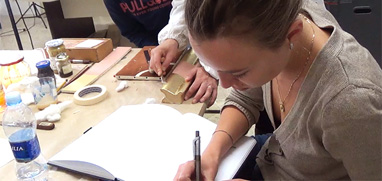 At Accademia Riaci, we are recruiting Course Reporters from our students. The students who are chosen to become Course Reporters are given 10 % of the tuition as their scholarship fee.
The Reporters who have submitted excellent reports will have his or her profile posted on our school website for the next 5 years as an alumnae and will be able to connect with their business chancesafter their graduation.