Accademia Riaci
Student Reports
Read all class reports from our students!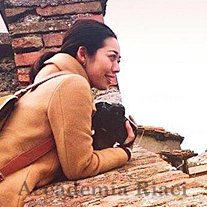 Reporter
Emi Ota
Nationality: Japan
Course: Internship
Program: Internship
Period: Sept 1,2016- Sept 30,2017
アカデミアリアチでカメラマン兼アシスタントをしています。
日本で写真の仕事を辞めて、イタリアのレストランで働いてみたい夫についてきてジェラテリアのインターシップをしていました。
が、その後イタリアで写真の仕事の可能性を感じ、改めて色々と挑戦してみているところです。
カッフェが好きなのでバール巡りをよくしています。
役立つようなイタリア生活情報、学校情報をお伝えしていきます。

I am an intern photographer and assistant at Accademia Riaci.
I quit my job as a photographer in Japan and came here with my husband who wanted to work at a restaurant in Italy. I took a Gelato Internship Course at Accademia Riaci meanwhile.
After my new challenge, however, I began to think that there was more possibility in the photography field in Italy so I decided to go back to my area of expertise and restart.
I love coffee, so I enjoy visiting coffee bars in and around town.
I hope I can let you know useful and helpful Italian daily-life and school information in my reports.
Apr. 27, 2017 | Posted in Reports, Internship , Assistant Reporter | Tags:Emi Ota, InternshipReporter: Emi Ota | Course: Internship
今回は、カバン制作コースのPennyさんにコースの感想や経験について伺いました。

(Penny's report)
I open my heart to experience everything and then get a lot of enrichment and happiness.
The teachers are always willing to teach us how to make leather bags well.
We usually discuss together and try to make any new possibilities ways. And the secretaries of school always provide solutions for student questions.
I am very enjoy my life to study bag making course in Italy, and a lot of thanks for my teachers and friends.
My dream is to become a leather craft master. Before I arrive here, what I think in my mind is how to enhance my professional ability and improve self-achievement.
But now, I found the reasons that why I make this decision to come in Firenze, because I believe that make beautiful bags can make people more smile and happy.
To become a leather craft master is my mission in life, and I love it.

(Pennyさんの感想)
イタリアでのすべての経験がワクワクでたくさんの幸せを感じます。
先生達はいつも熱心にレザーのバックの作り方を教えてくれます。
皆で話し合い、新しい発想や方法にトライしながら作り上げていきます。学校のスタッフの方々はいつも生徒の質問に答えてくれます。
イタリアでバックコースの勉強をすることは私の人生でもとても楽しい出来事になっています。先生や友達みんなありがとう!
そして私の夢はレザー製品の職人になることです。イタリアに来る前は、どうやってプロとしての実力や自分の実績を向上させていけばいいか考えていました。
でも今、フィレンツェに来て自分を決心させる理由を見つけることができました。それは、素敵なバックを作ることは人々を笑顔にハッピーにすることができると信じられるからです。
レザー職人になることは私の人生の使命であり、大好きな仕事です。


いつも笑顔で元気なPennyは様々なコースに友達がいます。彼女が台湾に帰ってお店を出したら、いつか遊びに行ってみたいです。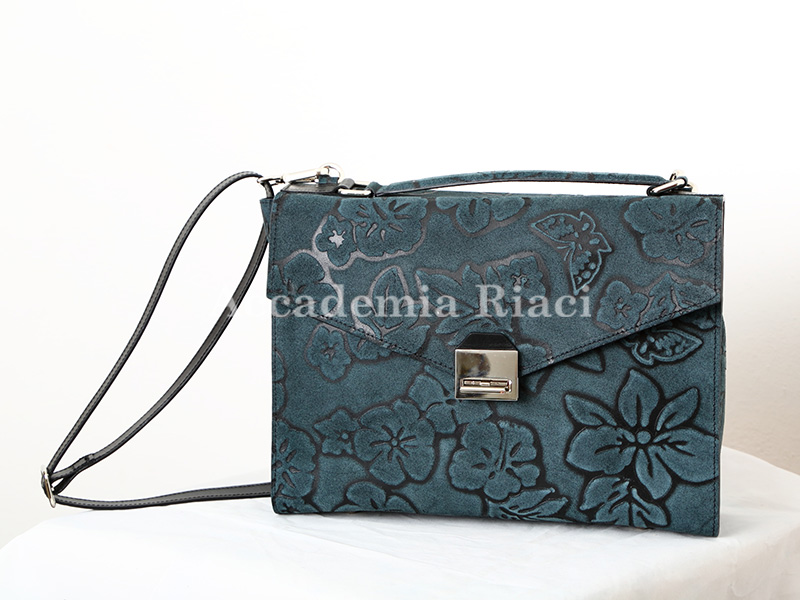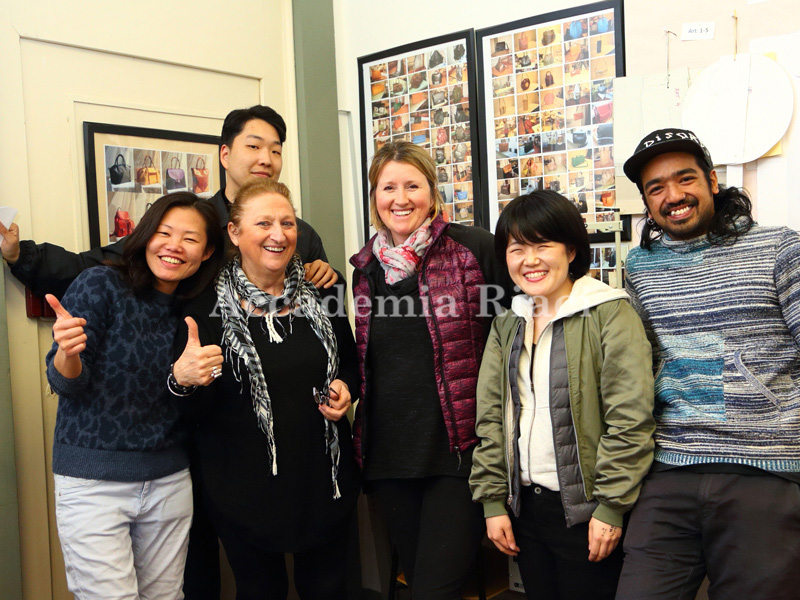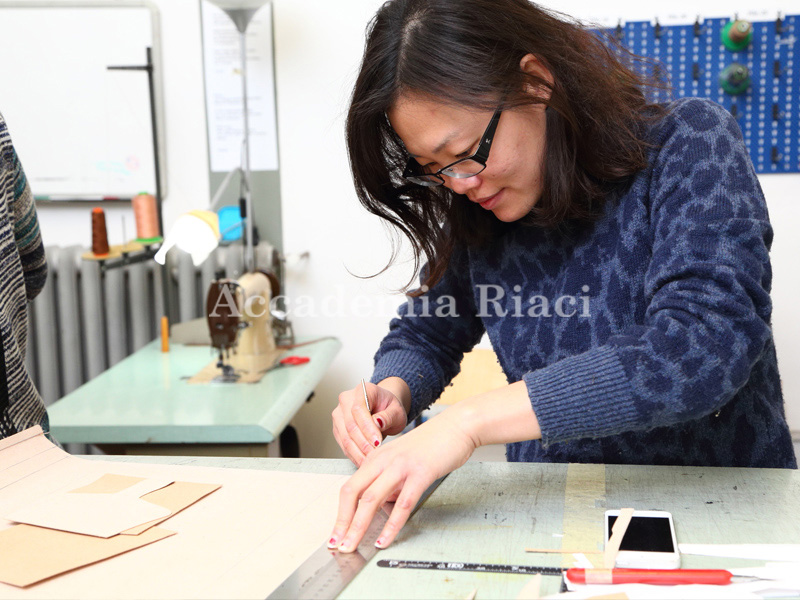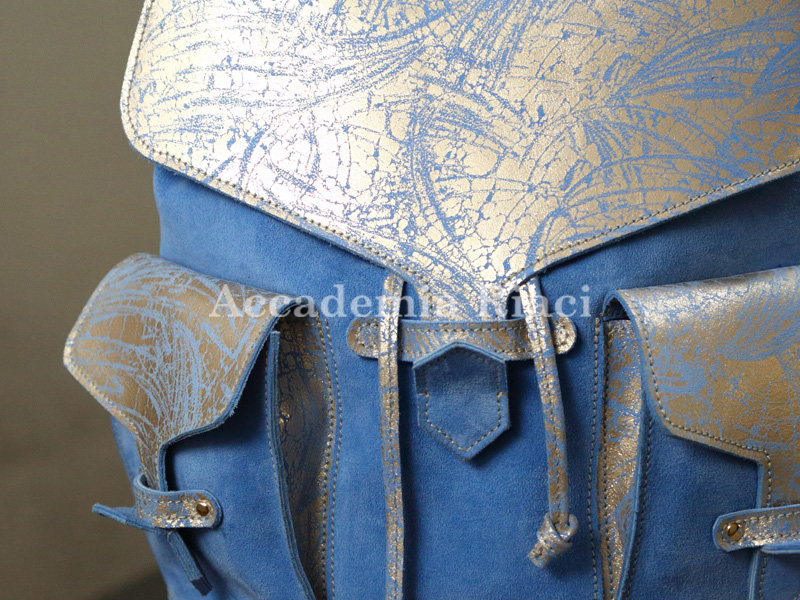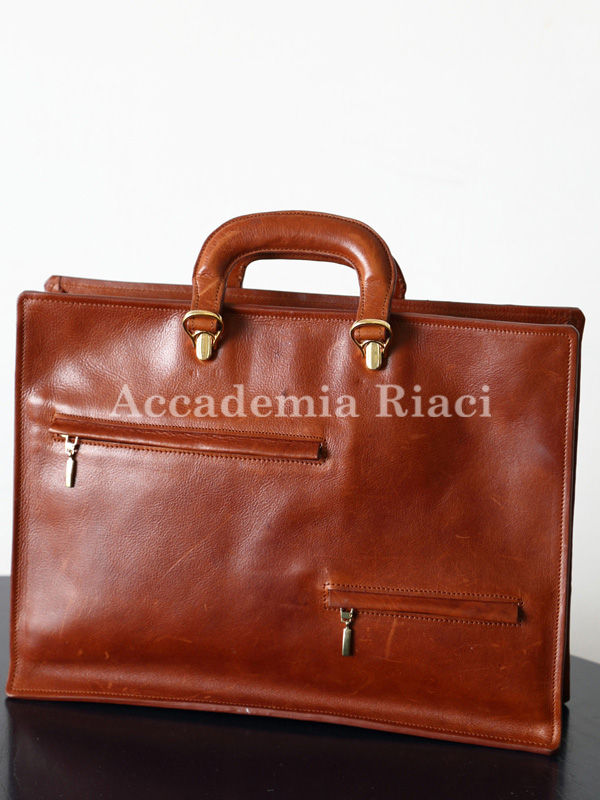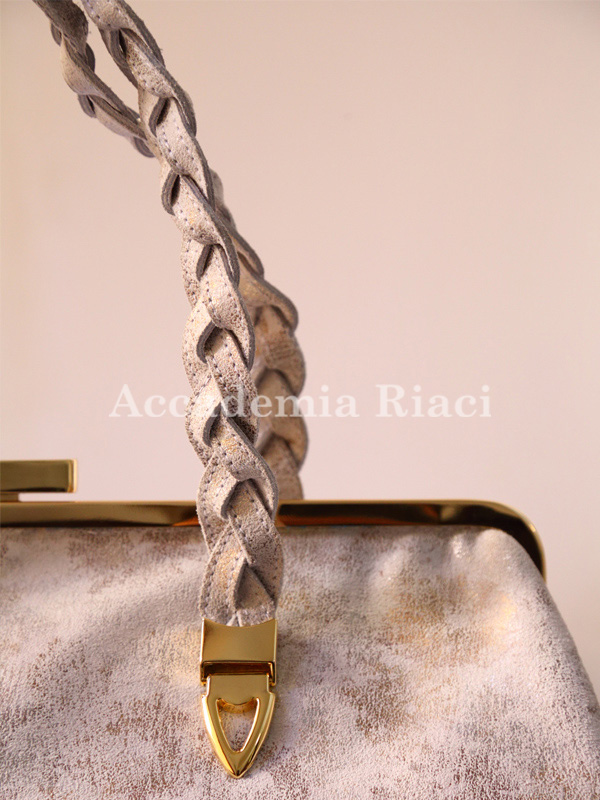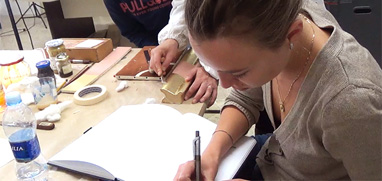 At Accademia Riaci, we are recruiting Course Reporters from our students. The students who are chosen to become Course Reporters are given 10 % of the tuition as their scholarship fee.
The Reporters who have submitted excellent reports will have his or her profile posted on our school website for the next 5 years as an alumnae and will be able to connect with their business chancesafter their graduation.