Accademia Riaci
Student Reports
Read all class reports from our students!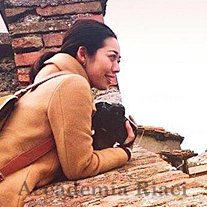 Reporter
Emi Ota
Nationality: Japan
Course: Internship
Program: Internship
Period: Sept 1,2016- Sept 30,2017
アカデミアリアチでカメラマン兼アシスタントをしています。
日本で写真の仕事を辞めて、イタリアのレストランで働いてみたい夫についてきてジェラテリアのインターシップをしていました。
が、その後イタリアで写真の仕事の可能性を感じ、改めて色々と挑戦してみているところです。
カッフェが好きなのでバール巡りをよくしています。
役立つようなイタリア生活情報、学校情報をお伝えしていきます。

I am an intern photographer and assistant at Accademia Riaci.
I quit my job as a photographer in Japan and came here with my husband who wanted to work at a restaurant in Italy. I took a Gelato Internship Course at Accademia Riaci meanwhile.
After my new challenge, however, I began to think that there was more possibility in the photography field in Italy so I decided to go back to my area of expertise and restart.
I love coffee, so I enjoy visiting coffee bars in and around town.
I hope I can let you know useful and helpful Italian daily-life and school information in my reports.
Apr. 12, 2017 | Posted in Reports, Internship , Assistant Reporter | Tags:Emi Ota, InternshipReporter: Emi Ota | Course: Internship
イタリアもだいぶ暖かくなってきました。
4月はイタリアでも大きなイベントがあります。
『Pasqua』と言って、キリストが亡くなり3日後に復活した事を記念して祝う祭りで、イタリアの復活祭になります。
休みの前はイタリアで様々な挨拶がありますが、Pasqua前も同じようにあるようです。
「Buona pasqua!良いパスクアを!」
このパスクワでは皆春の訪れを喜ぶそうです。

この復活祭を私は今までよく知りませんでした。
今回色々調べてみたのでご紹介します。

街中でたくさん売られているウサギ型や卵型のチョコレートの飾り。

卵は、雛が生まれる事とイエスが復活した事を結びつけたそうです。

It has become warmer a lot in Italy.
There is a big event in Italy.
It's called "Pasqua", the Italian Easter festival, which celebrate the fact that Christ died and was revived after three days.
Before the holidays there are various greetings in Italy, but it seems to be the same before Pasqua.
"Buona pasqua! Good Pasqua!
It seems that everyone is delighted by the spring coming.

I have not known this Easter festival until now.
I would like to explain it it since I tried to investigate this time.

Decorations of rabbit style and egg type chocolate which are sold in the city a lot.

It seems that eggs are symbol of the fact that chicks are born and that Jesus is resurrected.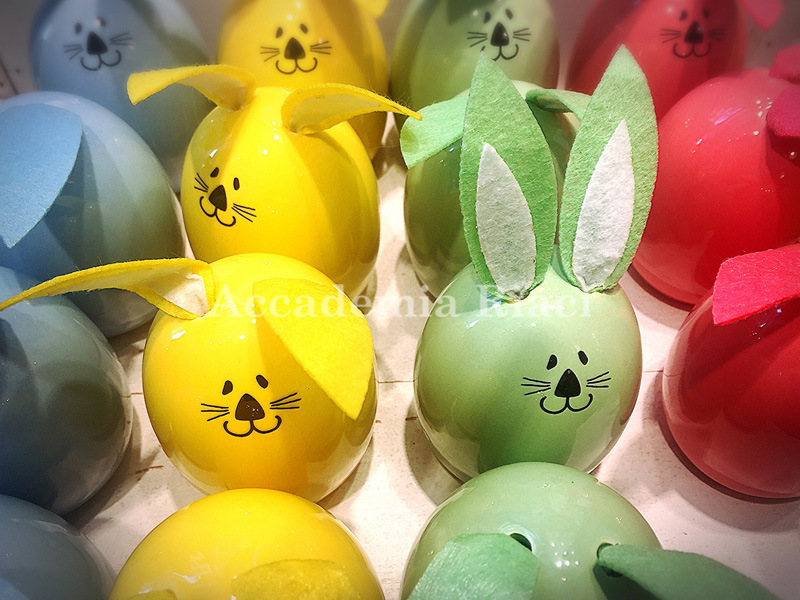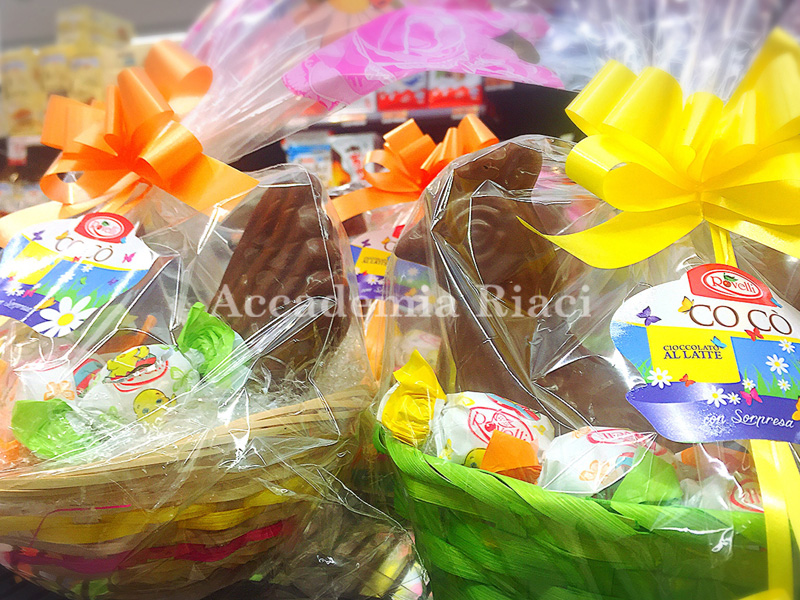 またウサギはたくさんの子供を産み、生命力がある動物の象徴だそうです。
チョコレートの中には子供たちが喜ぶおもちゃが入っているそうです。

Rabbits lay many children, so they are symbols of vitality.
Chocolates contain toys that children enjoy.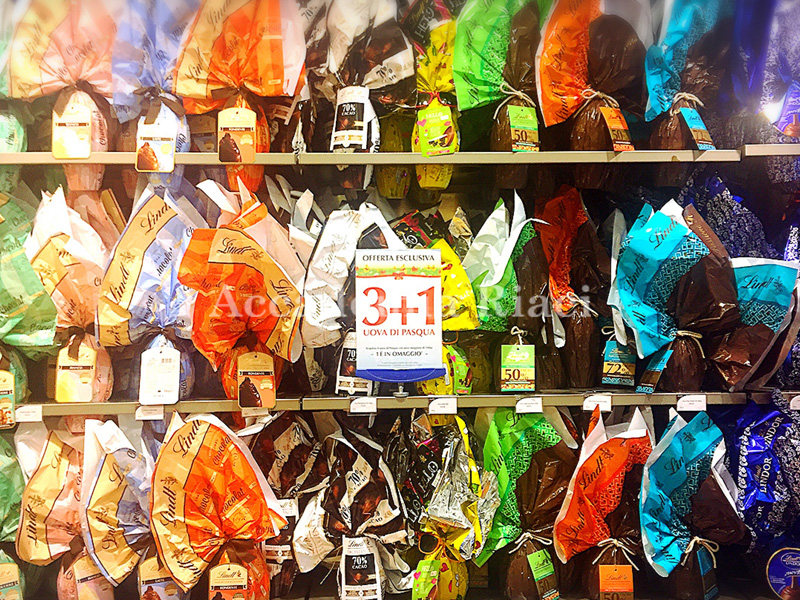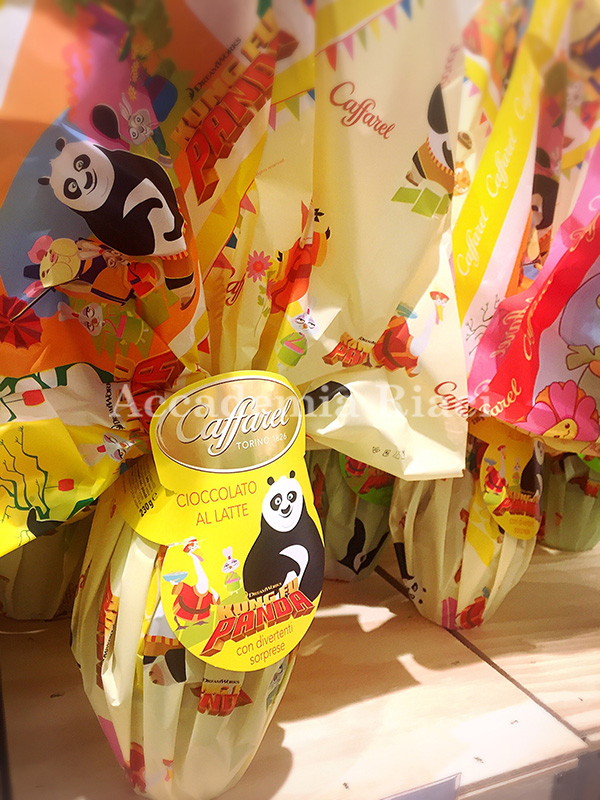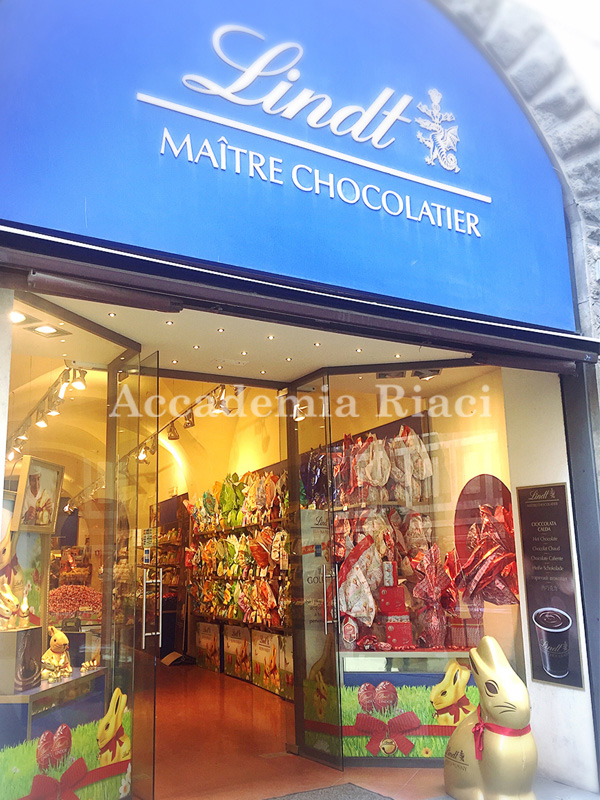 コロンバ
イタリア語で鳩という意味だそうです。鳩は精霊の象徴だそうです。
パネットーネに似たドルチェで、1930年頃に広まったふんわりとしたお菓子です。

Colomba
It means a pigeon in Italian. The pigeon is symbol of the spirit.
It is a sweet and soft sweet spread around 1930, which is similar to Panettone.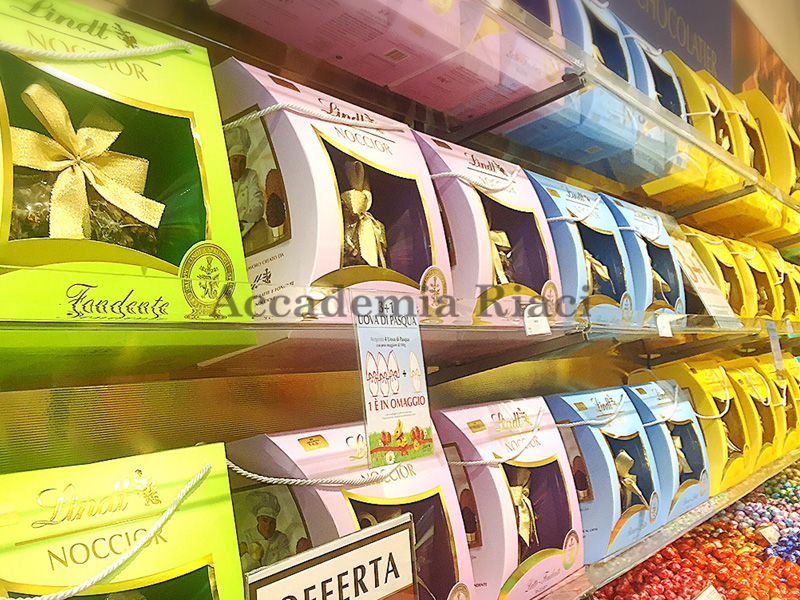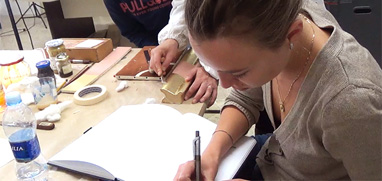 At Accademia Riaci, we are recruiting Course Reporters from our students. The students who are chosen to become Course Reporters are given 10 % of the tuition as their scholarship fee.
The Reporters who have submitted excellent reports will have his or her profile posted on our school website for the next 5 years as an alumnae and will be able to connect with their business chancesafter their graduation.