Accademia Riaci
Student Reports
Read all class reports from our students!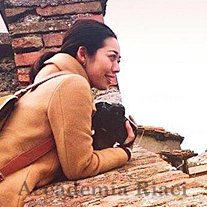 Reporter
Emi Ota
Nationality: Japan
Course: Internship
Program: Internship
Period: Sept 1,2016- Sept 30,2017
アカデミアリアチでカメラマン兼アシスタントをしています。
日本で写真の仕事を辞めて、イタリアのレストランで働いてみたい夫についてきてジェラテリアのインターシップをしていました。
が、その後イタリアで写真の仕事の可能性を感じ、改めて色々と挑戦してみているところです。
カッフェが好きなのでバール巡りをよくしています。
役立つようなイタリア生活情報、学校情報をお伝えしていきます。

I am an intern photographer and assistant at Accademia Riaci.
I quit my job as a photographer in Japan and came here with my husband who wanted to work at a restaurant in Italy. I took a Gelato Internship Course at Accademia Riaci meanwhile.
After my new challenge, however, I began to think that there was more possibility in the photography field in Italy so I decided to go back to my area of expertise and restart.
I love coffee, so I enjoy visiting coffee bars in and around town.
I hope I can let you know useful and helpful Italian daily-life and school information in my reports.
Mar. 21, 2017 | Posted in Reports, Internship , Assistant Reporter | Tags:Emi Ota, InternshipReporter: Emi Ota | Course: Internship
先日とある写真館を訪れました。そちらにはカメラマン歴60年のベテランの方が現役で写真を撮られていて、いろいろなお話を聞くことができました。
スタジオには昔の古いカメラが置かれていたり古い写真が飾られていたり、まるで博物館のような場所。写真好きにはたまらない場所です。

昔のヨーロッパ貴族の写真を見ていると、まるで映画の世界です。
デジタル写真に時代は変わり様々な補正がされ、アートな写真が撮られる時代になりましたが、昔はフィルムも高価なものだったので、一枚一枚丁寧に無駄な撮影がないように写真を撮っていました。
今もそのスタンスは変わっておらず、一枚の写真に集中していい瞬間を逃さないように撮っています。

何とも素敵だったのは"10年後の写真"です。
撮影から10年後に同じ角度で同じような服を来て写真を撮り、2つの写真を額に入れて完成させます。

The other day, I visited a photo studio. The photographer there had 60 years of experience and told me various interesting stories.
The studio looked like a museum decorated with antique cameras and old photographs. Any photograph lovers would fall in love with this place.

The old photographs of the European nobility seem like scenes from movies.
As digital photography has taken over the photography world now, all retouches and edits can be done easily to produce pictures with artistic effects. Compared to that, photographers back in the old days took time to take a single picture so they don't waste expensive films.
The photographer here keeps the same stance now, concentrating on every shooting moment.

I totally loved "Photo in 10 years" plan.
He takes a photo of a person, and takes another photo after 10 years from the first photo in a similar clothes and posture. Two pictures are then put side by side in a single frame.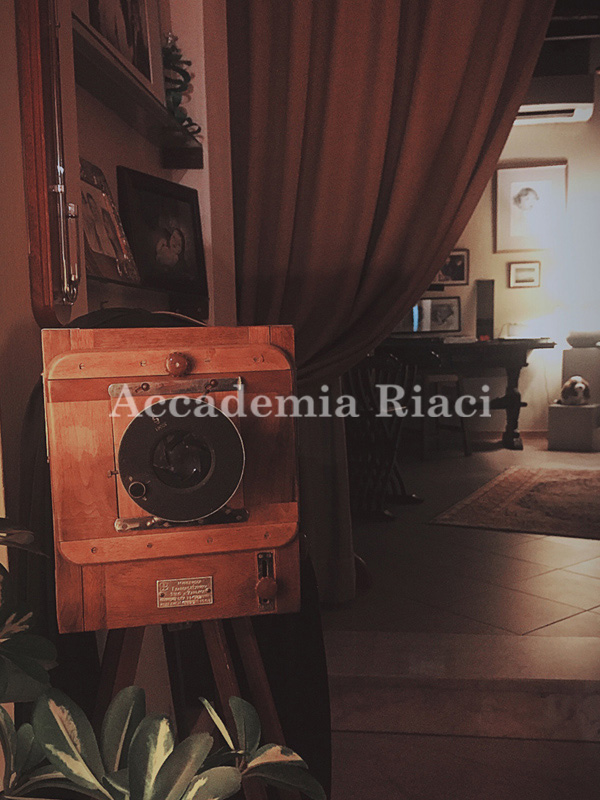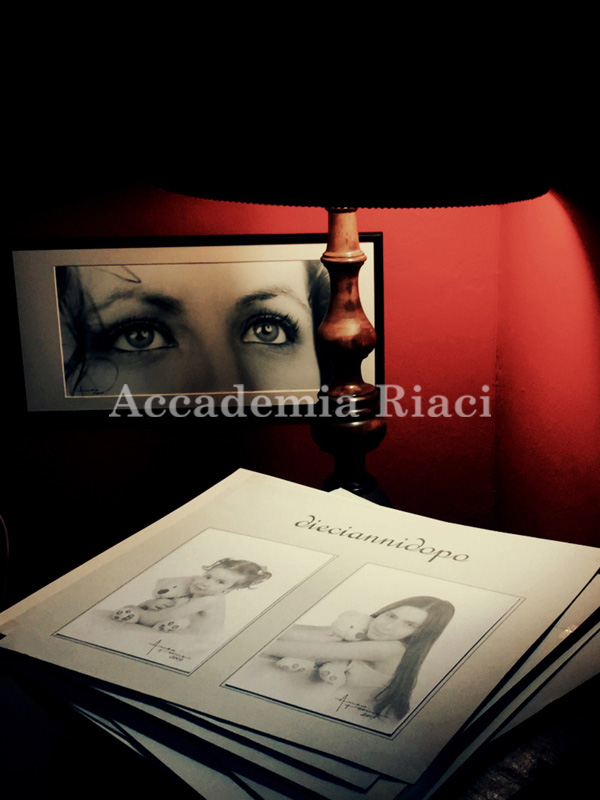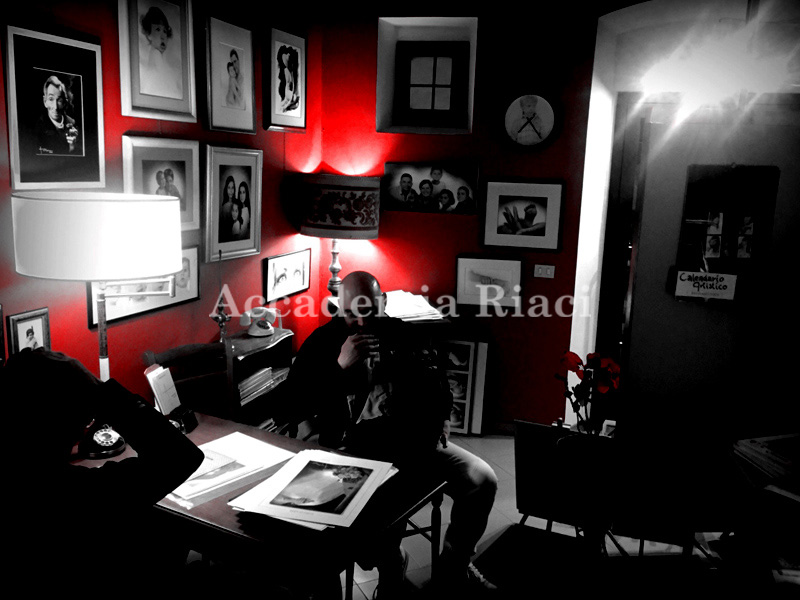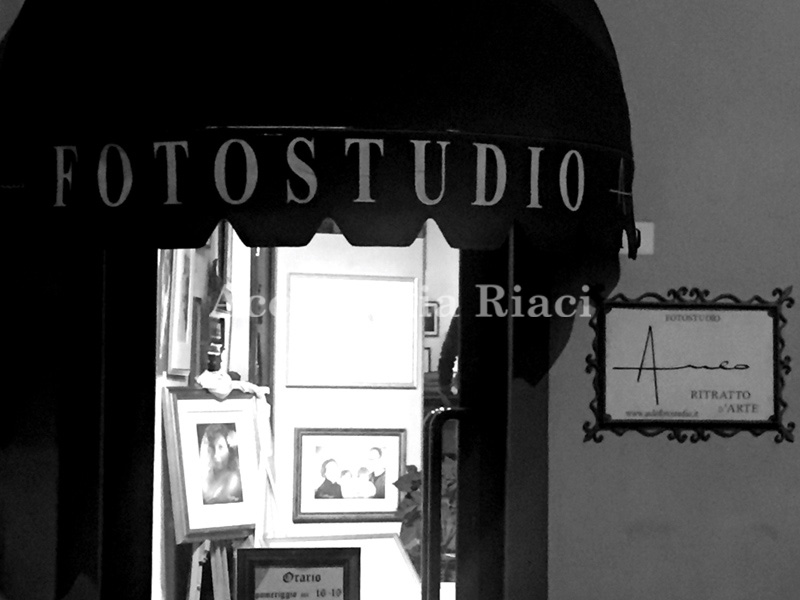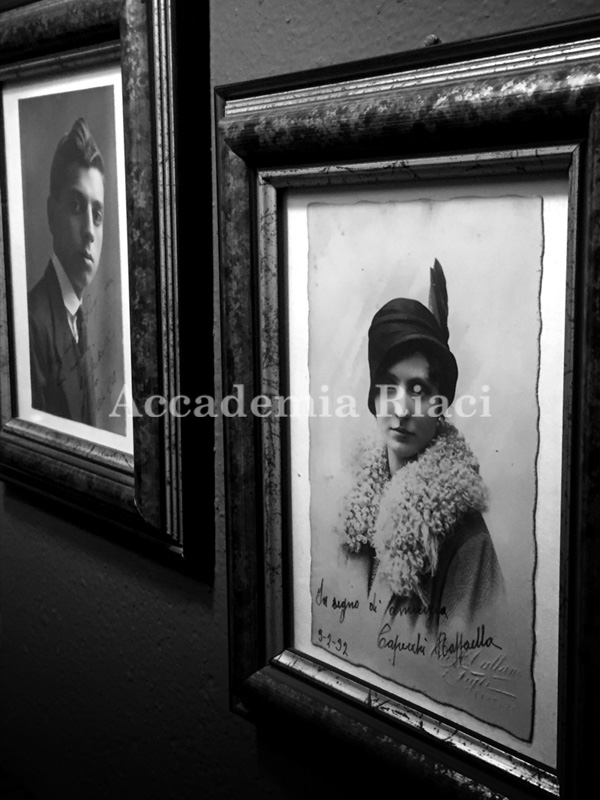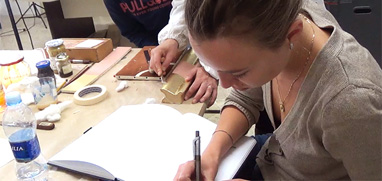 At Accademia Riaci, we are recruiting Course Reporters from our students. The students who are chosen to become Course Reporters are given 10 % of the tuition as their scholarship fee.
The Reporters who have submitted excellent reports will have his or her profile posted on our school website for the next 5 years as an alumnae and will be able to connect with their business chancesafter their graduation.