Accademia Riaci
Student Reports
Read all class reports from our students!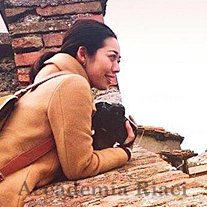 Reporter
Emi Ota
Nationality: Japan
Course: Internship
Program: Internship
Period: Sept 1,2016- Sept 30,2017
アカデミアリアチでカメラマン兼アシスタントをしています。
日本で写真の仕事を辞めて、イタリアのレストランで働いてみたい夫についてきてジェラテリアのインターシップをしていました。
が、その後イタリアで写真の仕事の可能性を感じ、改めて色々と挑戦してみているところです。
カッフェが好きなのでバール巡りをよくしています。
役立つようなイタリア生活情報、学校情報をお伝えしていきます。

I am an intern photographer and assistant at Accademia Riaci.
I quit my job as a photographer in Japan and came here with my husband who wanted to work at a restaurant in Italy. I took a Gelato Internship Course at Accademia Riaci meanwhile.
After my new challenge, however, I began to think that there was more possibility in the photography field in Italy so I decided to go back to my area of expertise and restart.
I love coffee, so I enjoy visiting coffee bars in and around town.
I hope I can let you know useful and helpful Italian daily-life and school information in my reports.
Oct. 27, 2016 | Posted in Reports, Internship , Assistant Reporter | Tags:Emi Ota, InternshipReporter: Emi Ota | Course: Internship
近日イベント情報 [Eurochocolate Perugia 2016]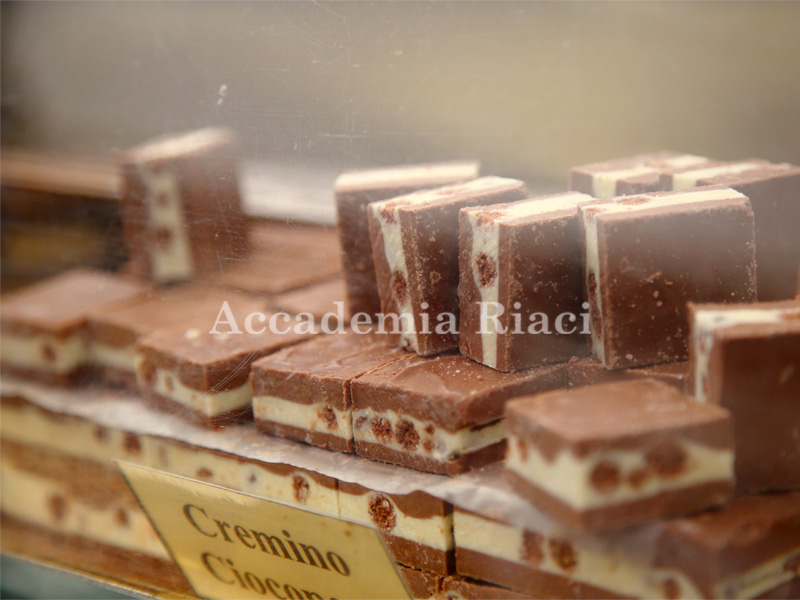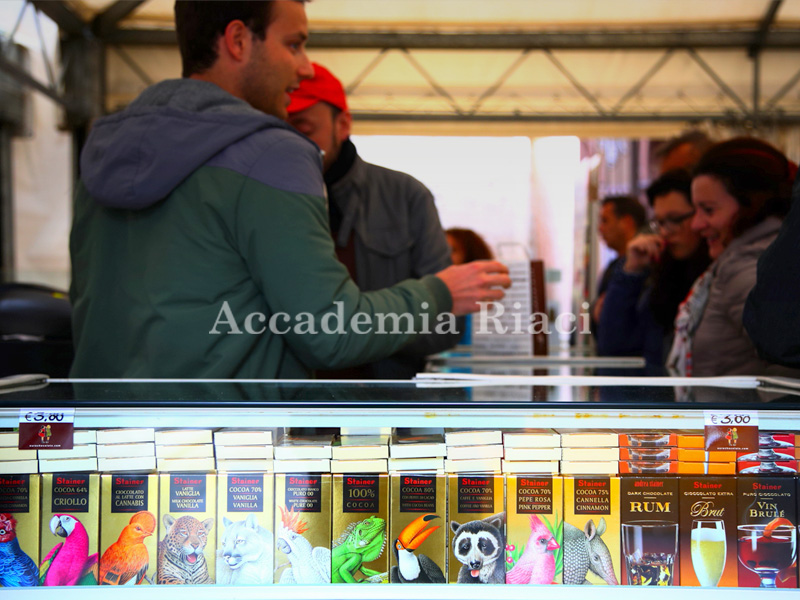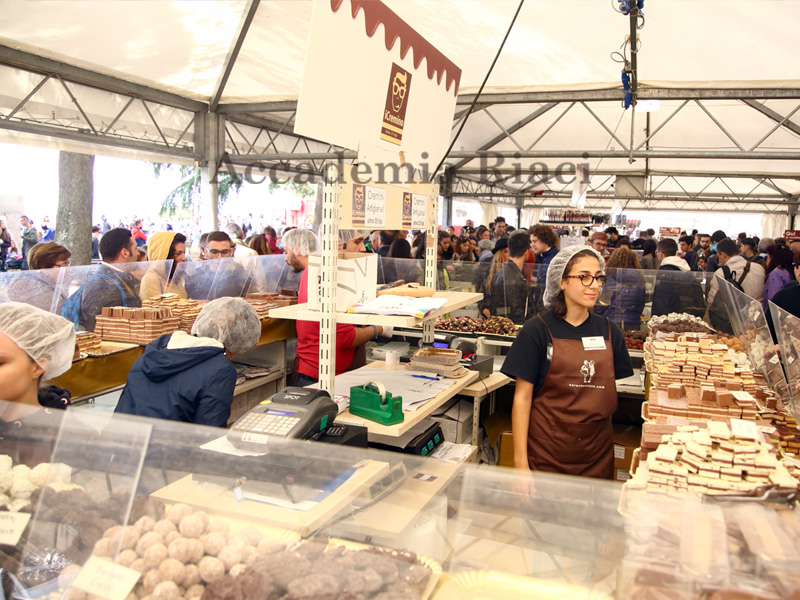 チョコレート好きにはたまらないヨーロッパ最大のチョコレート祭り、「エウロチョコレート祭り」が始まります!ヨーロッパ各地のチョコレートが勢ぞろいします。
昨年行った時の写真ですが、少しご紹介します。

"Eurochocolate" is the biggest chocolate festival in Europe that chocolate lovers long for every year. Chocolates from all over Europe can be found here.
(These pictures are from 2015.)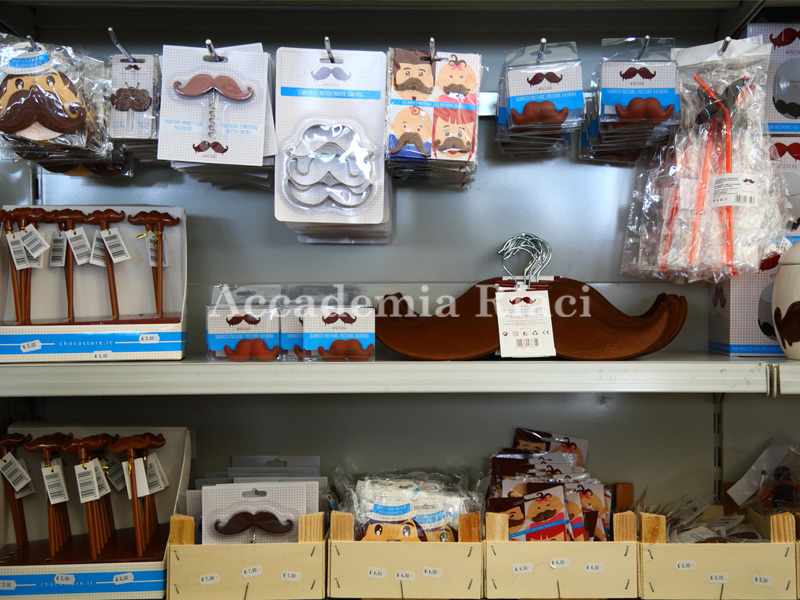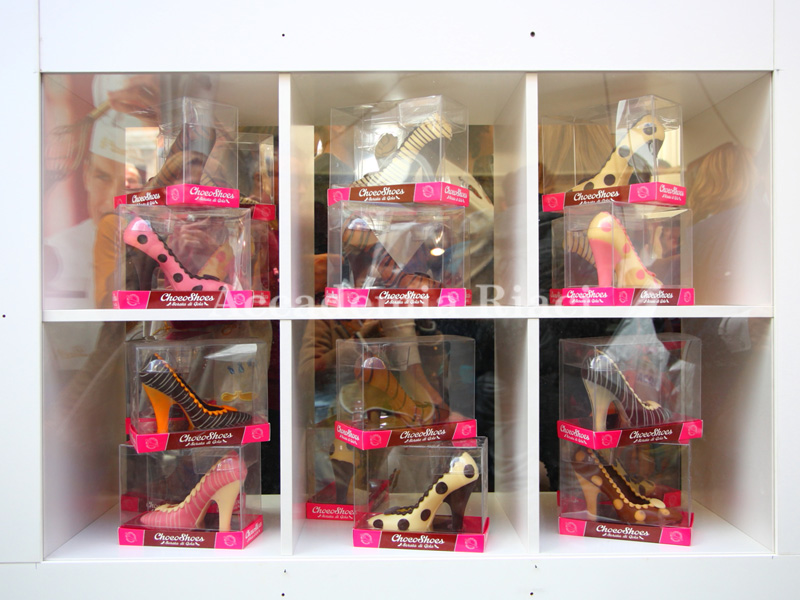 イベント会場は着いたとたんにチョコレートの甘い香りが漂います。
数え切れないほどのお店が並び、初めで食べ過ぎると後半「もうこれ以上無理だ。。口の中が甘い。。」となってしまうので注意です…
またチョコレート色の様々な雑貨もとても可愛いです。
チョコレート色のヒゲのハンガー(2015年時)が可愛い!!と思いましたが、結局本物のチョコレートをたくさん買ってしまいました。

The moment you arrive, the sweet aroma of chocolate surrounds you.
Countless number of shops gathers here and I warn you, if you eat too much chocolate in the beginning, you can end up getting sick of chocolate at the end.
I found really cute chocolate-colored knick-knacks, but I ended up buying so many real chocolates instead.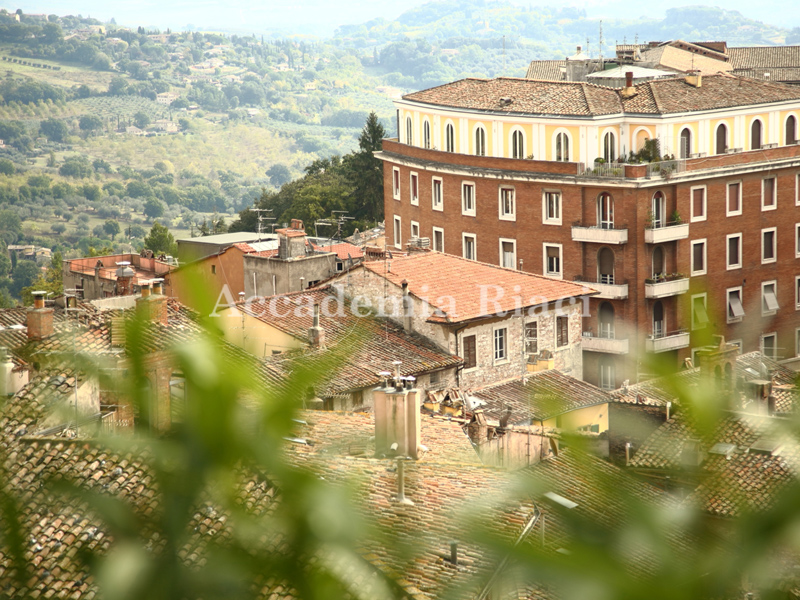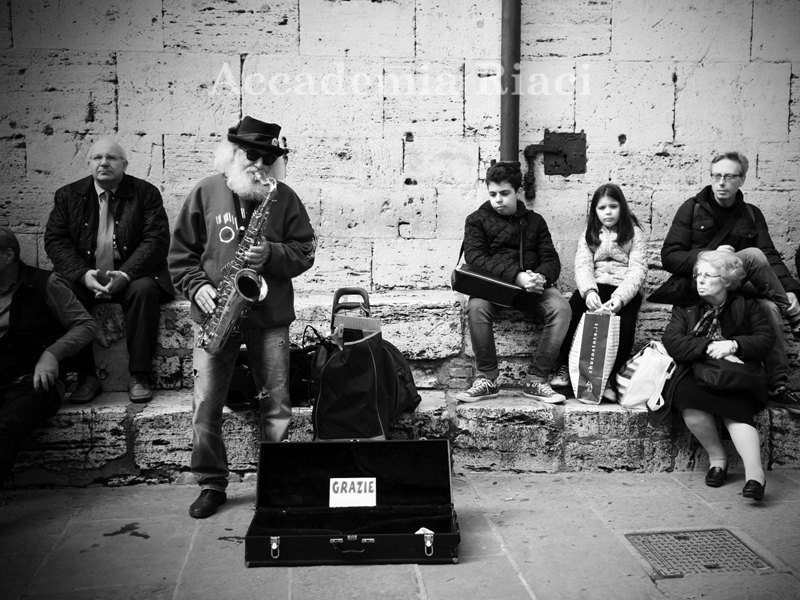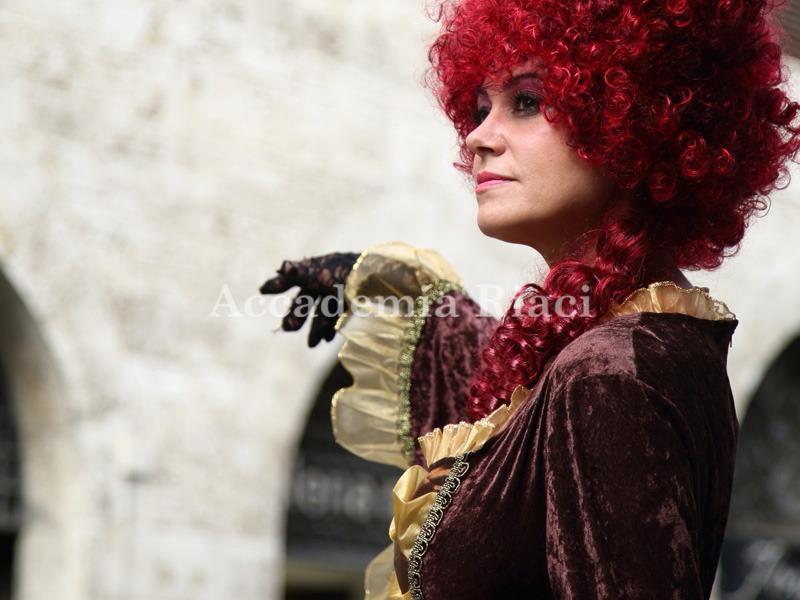 そして初めて見たのがチョコレートの彫刻です!!
始めは何をしてるんだろと思っていましたがしばらくしてからまた見に行くと素晴らしい彫刻が!
彫刻のイベントは日曜日に開催されるそうなのでぜひ見てみてください。

他にも見所がたくさんあります。演奏している人、チョコレートをイメージした衣装を着ている夫人、ペルージャの街並みが一望できる場所。

And I was really excited by chocolate sculptures that I saw for the first time! I couldn't tell what was going on when they started sculpting, but later when I came back, I was really amazed by the beautiful chocolate sculptures done.
Chocolate sculpture performance is scheduled every Sunday, and I totally encourage you to see this wonderful art performance.

There are so much more in this festival. There are people playing music, ladies wearing dresses reflecting the image of chocolate, and a great spot to look over Perugia.
ぜひ足を運んでみてください。
(専用サイト)
http://www.eurochocolate.com/perugia2016/
(information)
http://inperugia.com/eurochocolate-chocolate-festival/

開催期間:10月14日~23日
Firenze S.M.N.駅から電車で2~2時間半くらいです。

Come join the fun next time.
Official website: http://www.eurochocolate.com/perugia2016/
Information: http://inperugia.com/eurochocolate-chocolate-festival/

Open Days (2016): October 14th – October 23rd, 2016
Direction: About 2 -2.5 hours from S.M.N. Station on train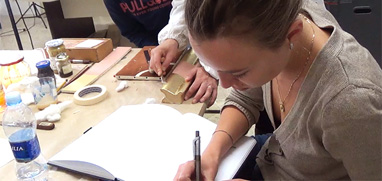 At Accademia Riaci, we are recruiting Course Reporters from our students. The students who are chosen to become Course Reporters are given 10 % of the tuition as their scholarship fee.
The Reporters who have submitted excellent reports will have his or her profile posted on our school website for the next 5 years as an alumnae and will be able to connect with their business chancesafter their graduation.