Accademia Riaci
Student Reports
Read all class reports from our students!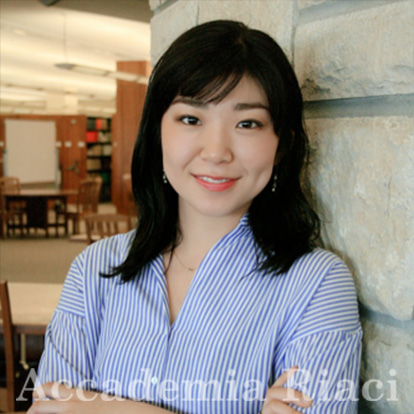 Reporter
Rie SHIRAYANAGI
Nationality: Japanese
Course: Interior Design
Program: One Year Course
Period: Sep. 3, 2018 - Apr. 26, 2019
I have studied Interior Design and basic fine arts at the University of Central Missouri, the United States. After getting BA degree, I have come to Italy to deepen knowledge and skills and learn new style at the field of Interior Design. Otherwise, I love meeting new people and culture, especially Italy does makes everything classy (beautiful). I like being in Firenze so far.
Mar. 22, 2019 | Posted in Reports, Interior Design , Student Reporter | Tags:Rie Shirayanagi, Interior DesignReporter: Rie SHIRAYANAGI | Course: Interior Design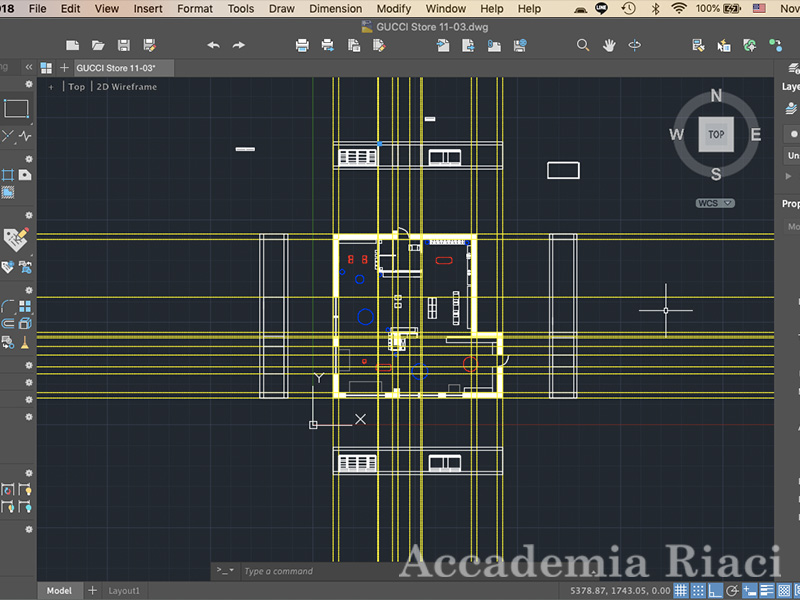 Image #1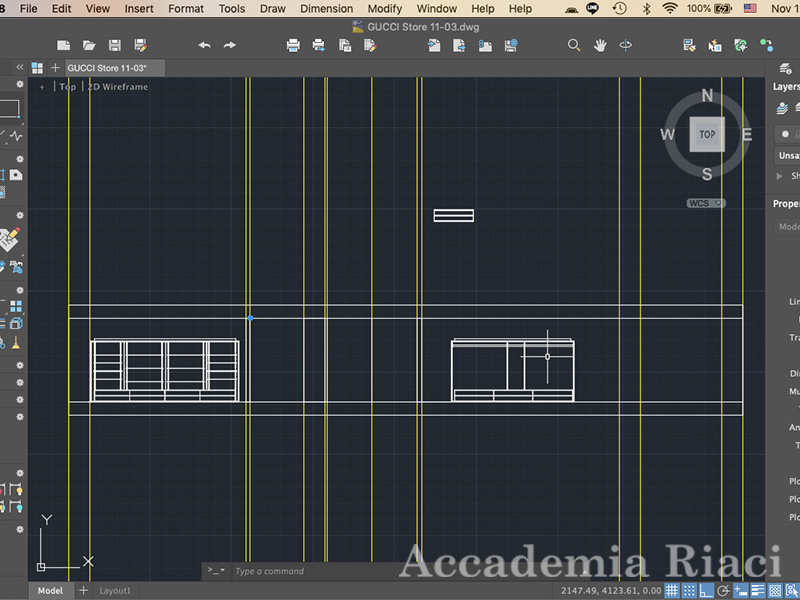 Image #2
Image #1-2: I have started to draw construction documents in AutoCAD since last week. These images are just parts of the construction documents which is furniture plan and sections.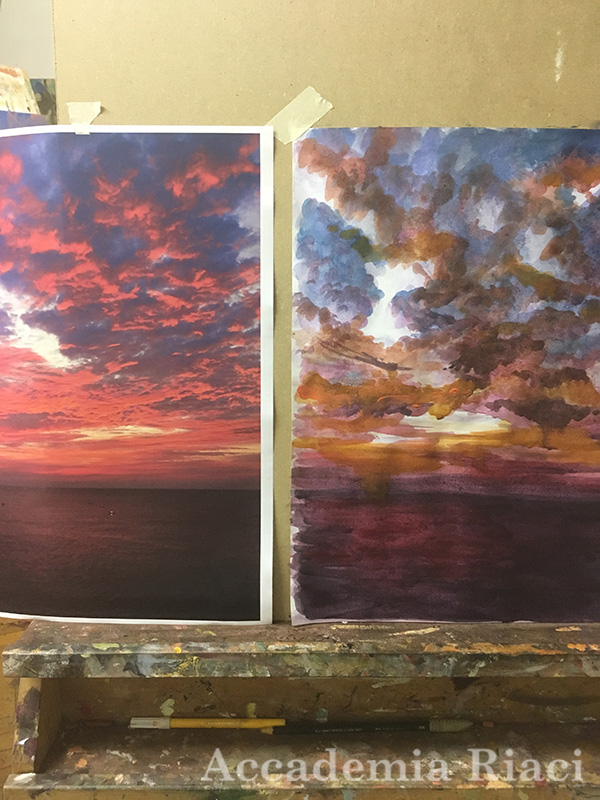 Image #3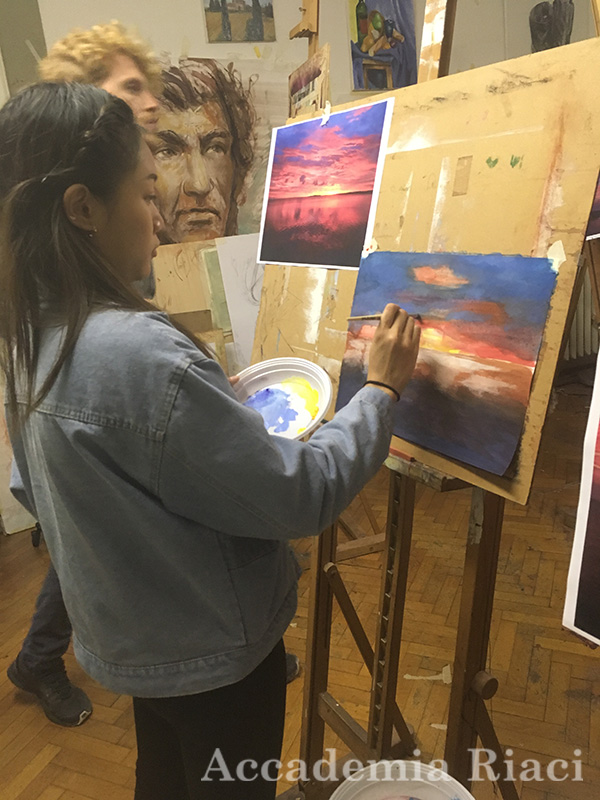 Image #4

Image #5
Image #3-5: We have been taking new Art basic lessons since this month started which is painting class. We began drawing still life with charcoals at first week, and I shifted watercolor painting from this week. The image #3 is my painting of sunset which is still rough and not completed. This is actually my first lesson of watercolor painting because I haven't used watercolor in University. I always used charcoals, pencils, and oil paintings. It is good to learn new medium and techniques.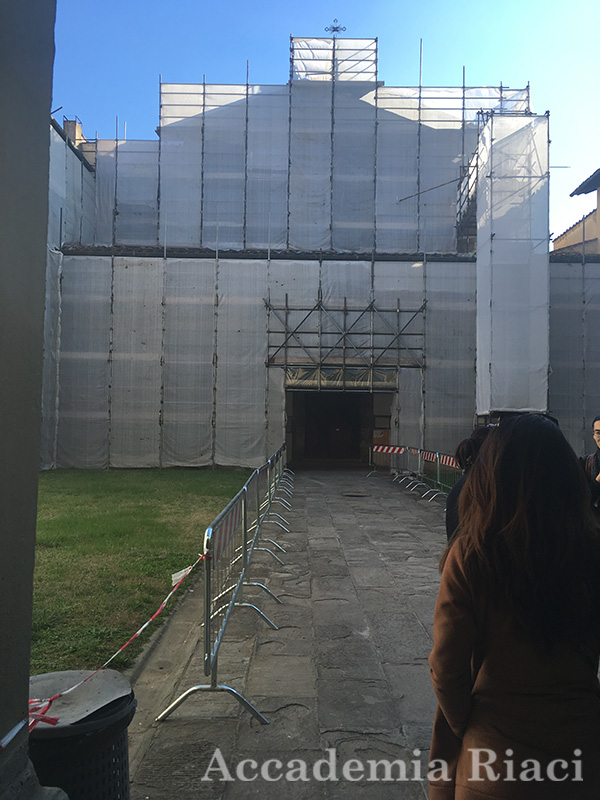 Image #6: We have visited Santa Maria Maddalena dei Pazzi for Art Visit Lesson in this Friday. It is renovating the exterior now, so the look was not good as usual. However, inside of the church is very beautiful. As the name of "Pazzi," it is another family name in Firenze that was the enemy of the Medici Family because they fought each other in the past. Even though they fought, their buildings have kind of similar structure, such as courtyard.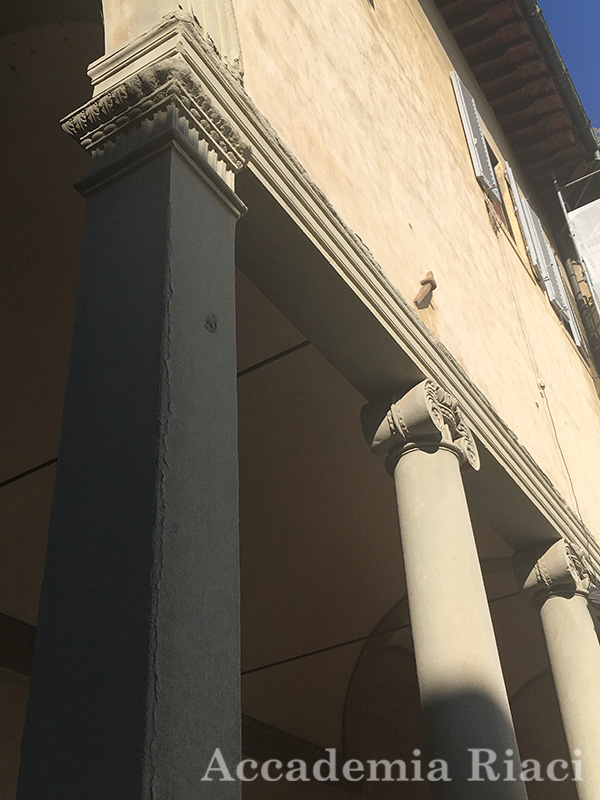 Image #7: As you can see, those columns look different because they reconstructed new columns which are right one in the picture. When the church was built, all the columns were like left one.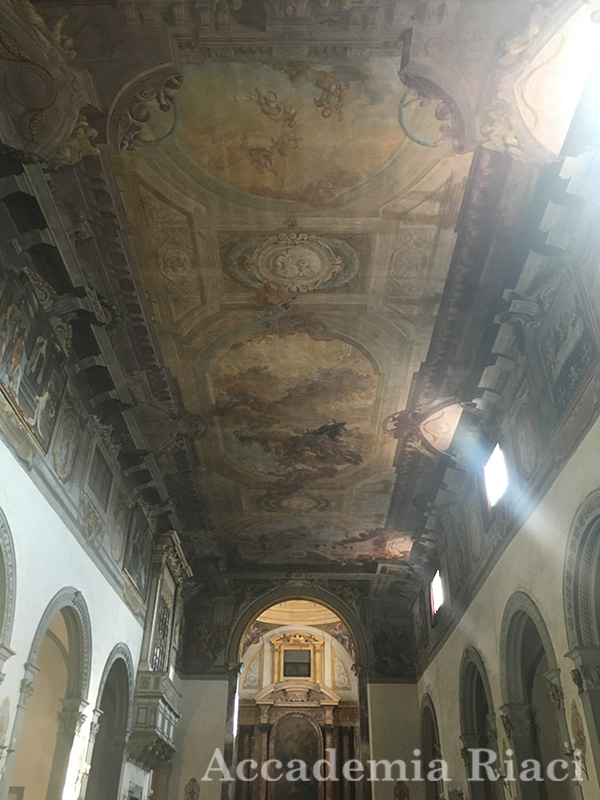 Image #8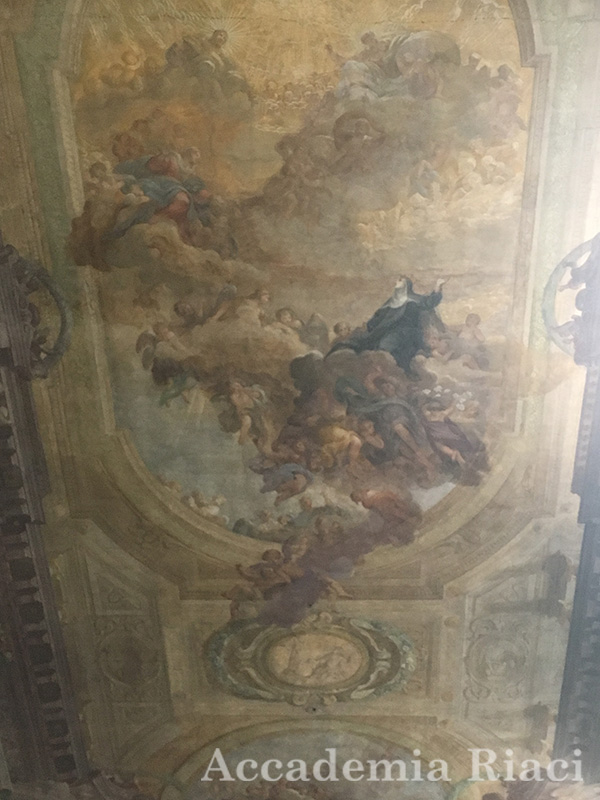 Image #9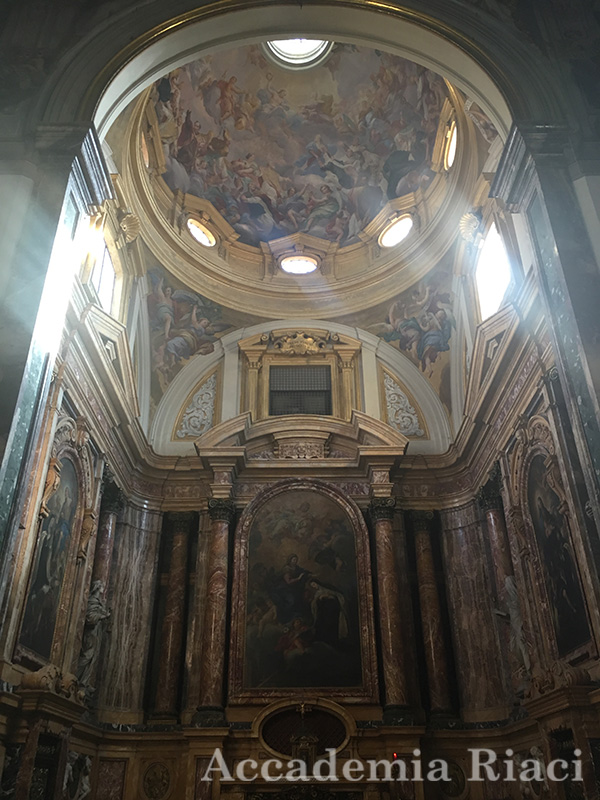 Image #10
Image #8-10: Inside of the church is covered by fresco paintings which done by Carlo Portelli, Alfonso Boschi, Domenico Puligo, Santi di Tito, and Francesco Curradi. The sisters in the fresco look unusual than other churches, because they wear black and white clothing.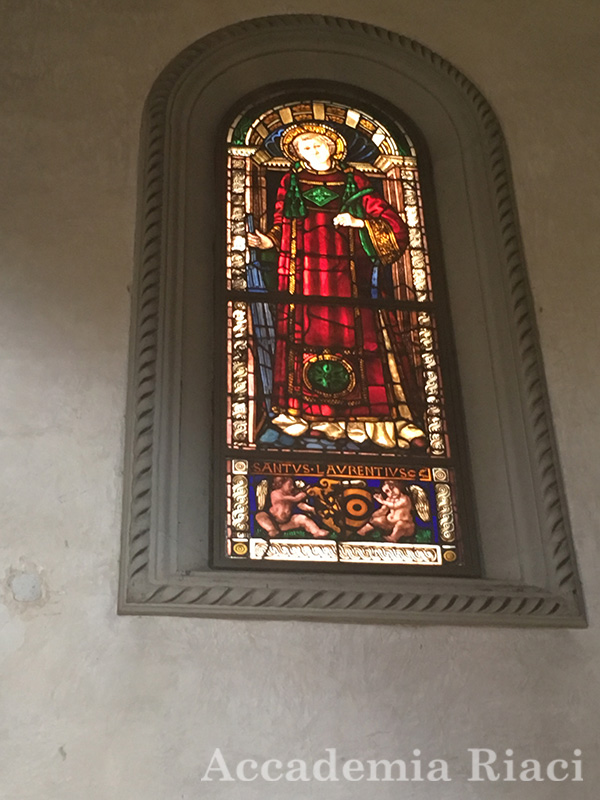 Image #11: This staind glass was imported from France because Italian designers did not have the glass techniques in the past.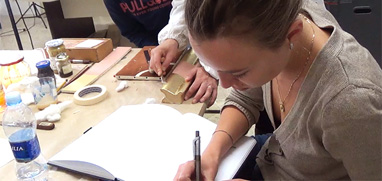 At Accademia Riaci, we are recruiting Course Reporters from our students. The students who are chosen to become Course Reporters are given 10 % of the tuition as their scholarship fee.
The Reporters who have submitted excellent reports will have his or her profile posted on our school website for the next 5 years as an alumnae and will be able to connect with their business chancesafter their graduation.