Accademia Riaci
Student Reports
Read all class reports from our students!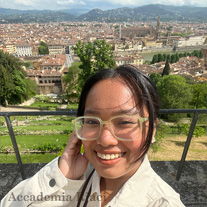 Reporter
Marina Tatshani Rabadon II
Country: Phillippines
Course: Interior Design
Program: Short Course
Period: May 2, 2022 – July 22, 2022
I am Shani and I am an industrial designer by profession focusing on furniture design. In my first 3 years working in the furniture industry, I was able to work with a lot of interior designers, hence, I wanted to also be able to design my own space. Art and design plays a huge role in my life. I always enjoy being surrounded with various artworks and creative people.
Aug. 12, 2022 | Posted in Reports, Interior Design , Student Reporter | Tags:Marina Tatshani Rabadon II, Interior DesignReporter: Marina Tatshani Rabadon II | Course: Interior Design
WEEK 8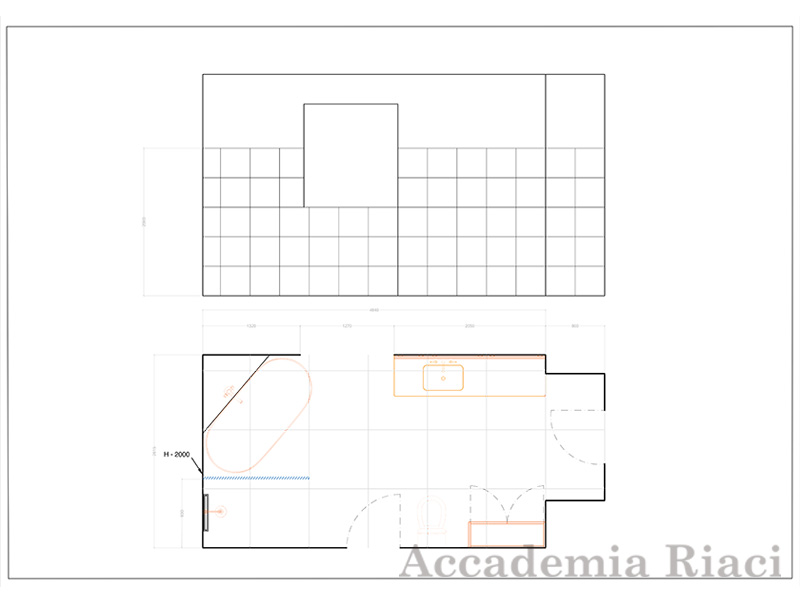 This week I have finalized my bathroom layout. Professor Bicci discussed with me the different sizes of tiles to be used in a bathroom and how it should be applied in my technical drawing. The top drawing is a sectional view of the bathroom with the tiling application on the wall.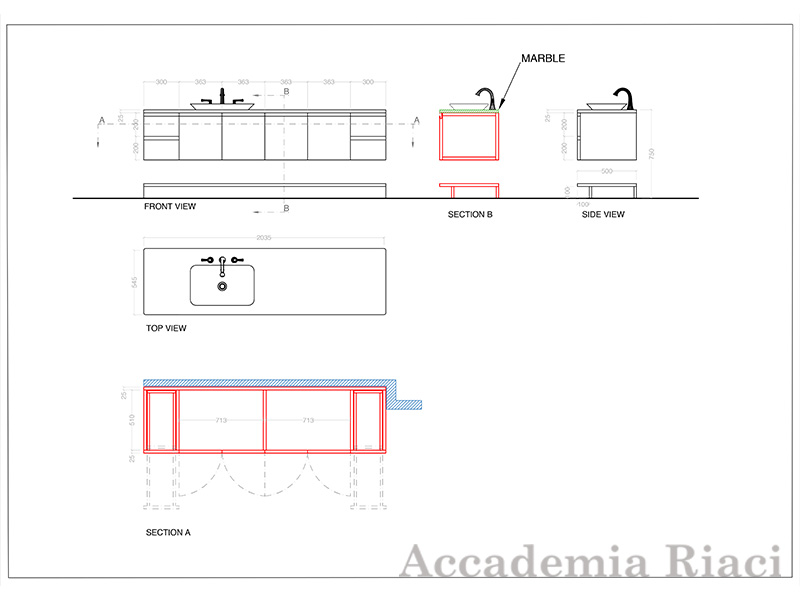 This is the detailed drawing of the custom sink and cabinet inside the bathroom. I made it as simple and intuitive as possible with a lot of storage spaces for bathroom essentials that are needed.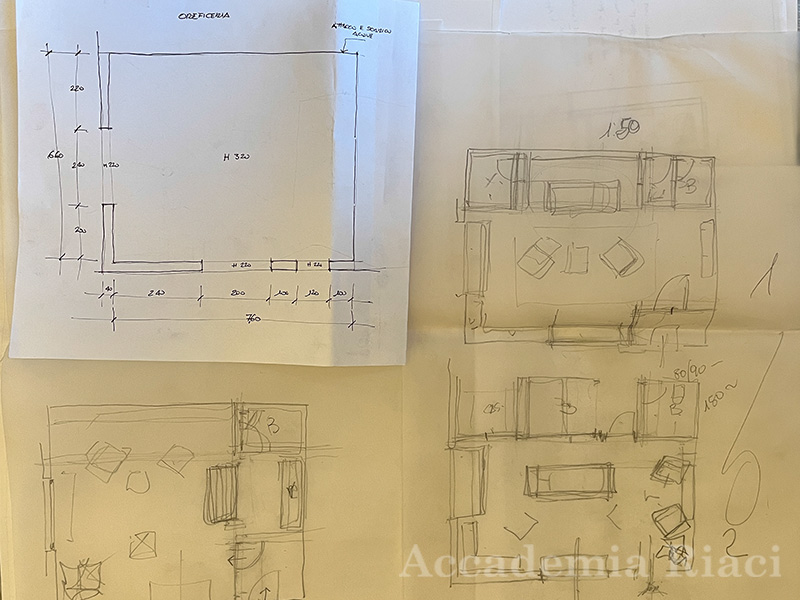 After wrapping up the villa project, Professor Bicci introduced me to my new project which is to design the interior of a jewelry shop. This is the floor plan he gave me and I made several furniture layouts on tracing paper before I decide which is best suited for the jewelry shop.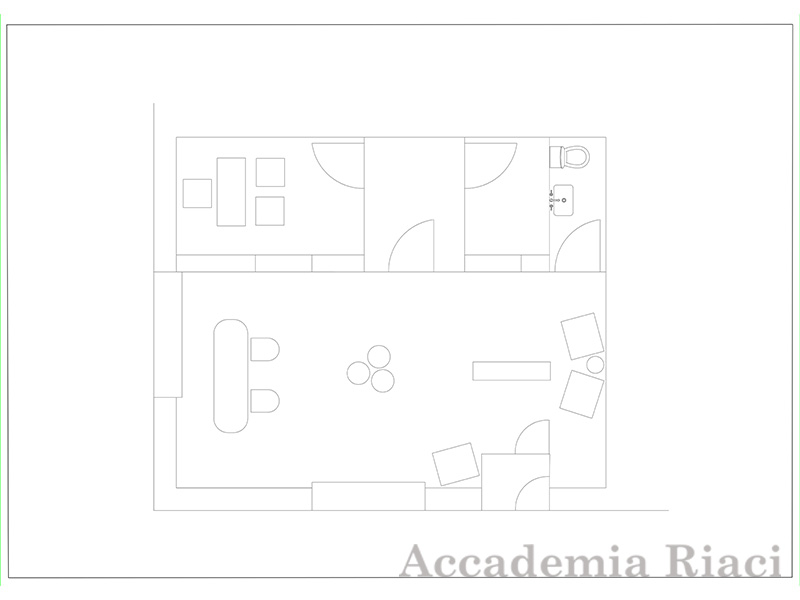 After several initial layout sketches, I came up with a final floor plan. This is the digitized floor plan of the furniture layout I made for the jewelry shop.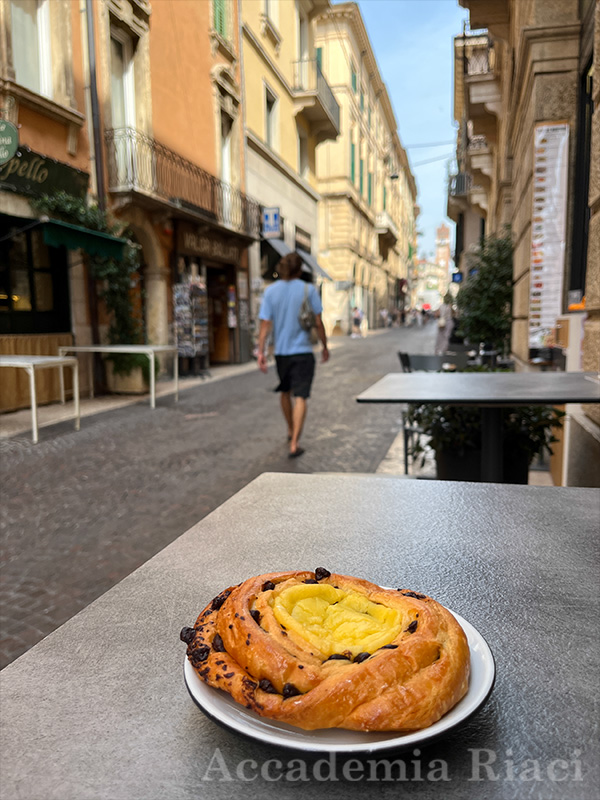 I learned to enjoy and appreciate eating a pastry and simply enjoy the moment in Firenze. Here I have a creamy pastry with chocolate chips in it that I simply fell in love. I enjoyed watching people pass by and observe the life in Firenze.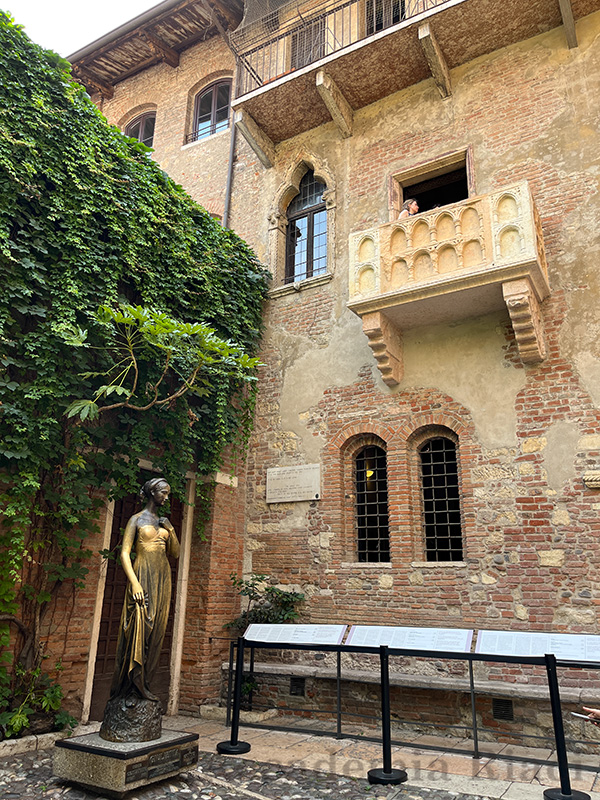 This week I went to Verona upon my mother's personal request to visit Juliet's house. I learned that 'Juliet Club' is real and that there is a group of people who are dedicated to reply to every letter they receive from all over the world.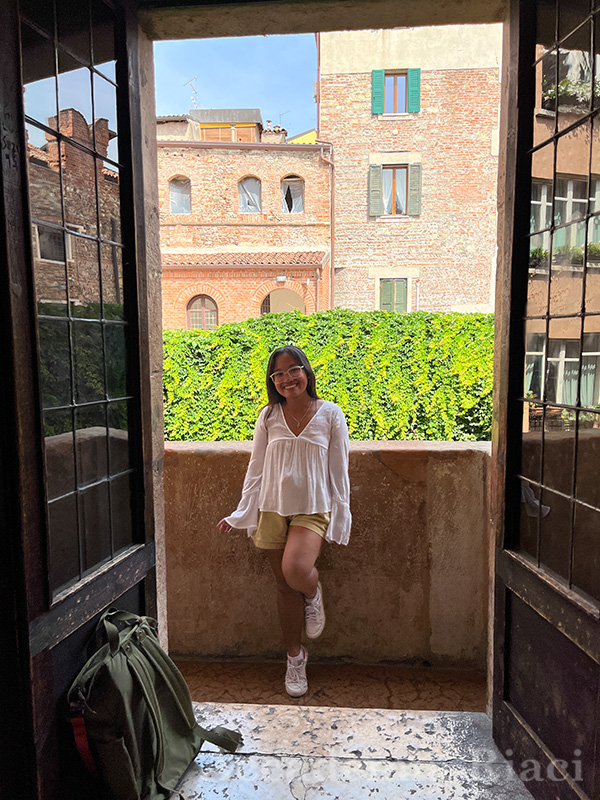 I went inside Juliet's house to explore the interior of it. There was nothing much to see as it was almost bare inside, but I have to come visit Juliet's balcony and see her point of view from above.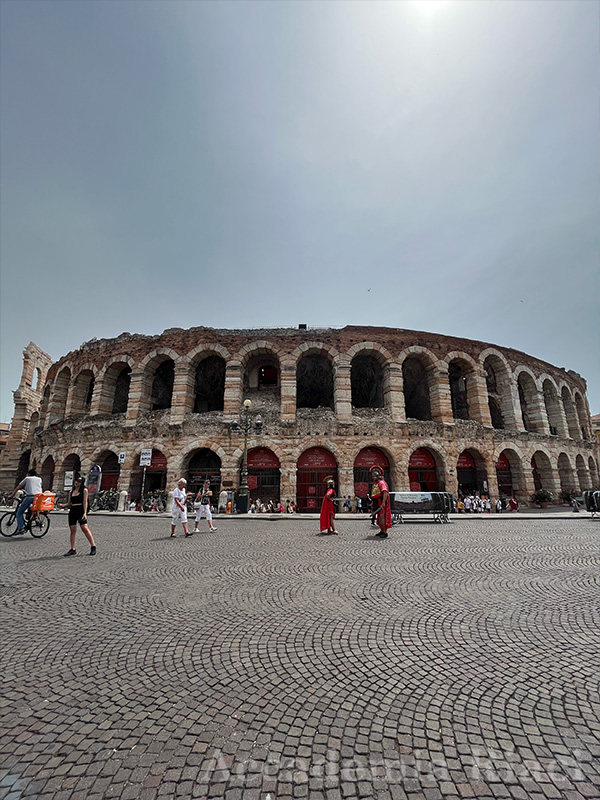 After walking around Verona, I stumbled upon their colosseum which apparently is the best preserved arena in Italy and they still hold regular shows weekly.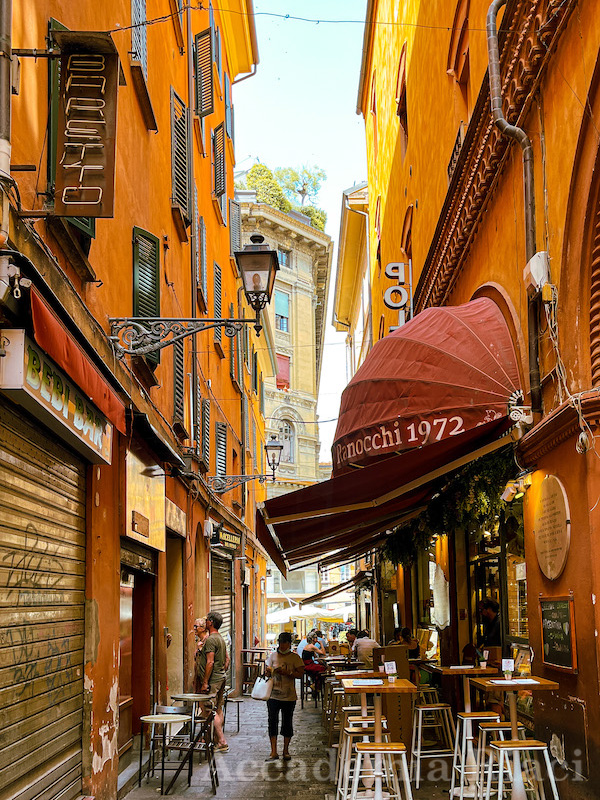 This week I went to Bologna as it was a quick train ride from Firenze. I walked around their narrow streets. I like how restaurants still managed to put tables outside.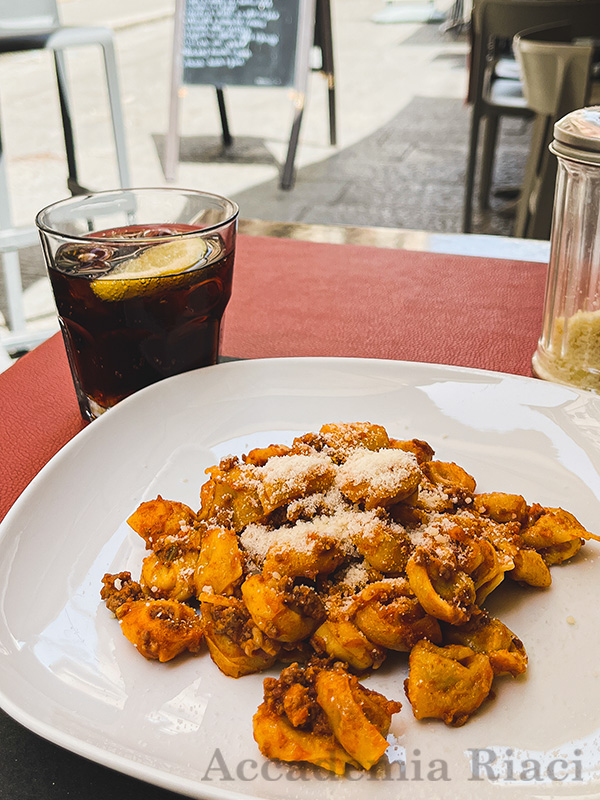 When in Bologna, I must have Bolognese pasta. I ordered a tagliatelle al ragu Bolognese and sprinkled a lot of parmesan cheese in it.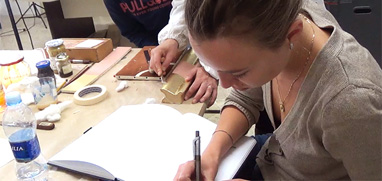 At Accademia Riaci, we are recruiting Course Reporters from our students. The students who are chosen to become Course Reporters are given 10 % of the tuition as their scholarship fee.
The Reporters who have submitted excellent reports will have his or her profile posted on our school website for the next 5 years as an alumnae and will be able to connect with their business chancesafter their graduation.