Accademia Riaci
Student Reports
Read all class reports from our students!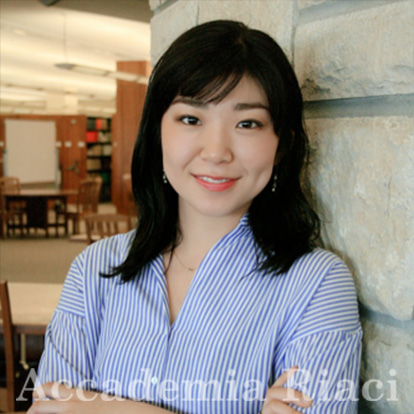 Reporter
Rie SHIRAYANAGI
Nationality: Japanese
Course: Interior Design
Program: One Year Course
Period: Sep. 3, 2018 - Apr. 26, 2019
I have studied Interior Design and basic fine arts at the University of Central Missouri, the United States. After getting BA degree, I have come to Italy to deepen knowledge and skills and learn new style at the field of Interior Design. Otherwise, I love meeting new people and culture, especially Italy does makes everything classy (beautiful). I like being in Firenze so far.
Feb. 08, 2019 | Posted in Reports, Interior Design , Student Reporter | Tags:Rie Shirayanagi, Interior DesignReporter: Rie SHIRAYANAGI | Course: Interior Design

Image #1: We had a lecture of acrylic, metal, and textile on this Tuesday. Those materials are quite important to build furniture and lighting fixtures because they have variety in design and situation wise.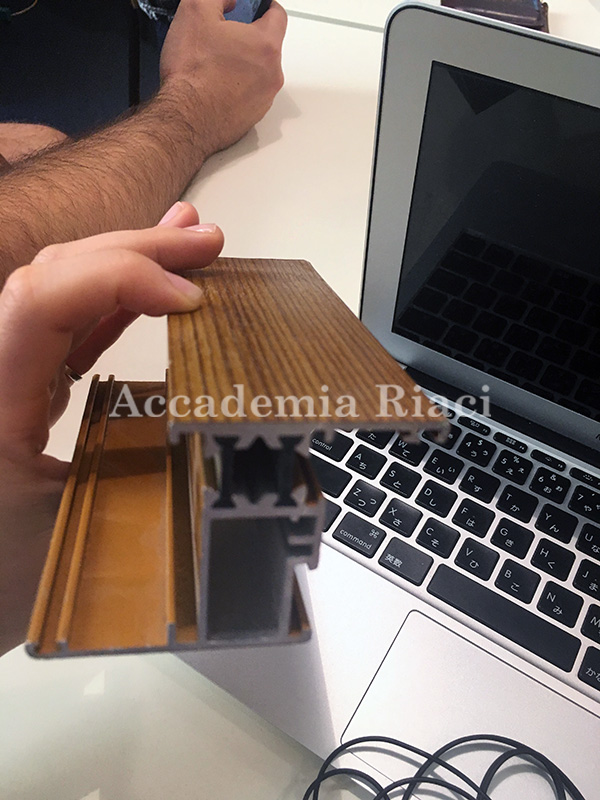 Image3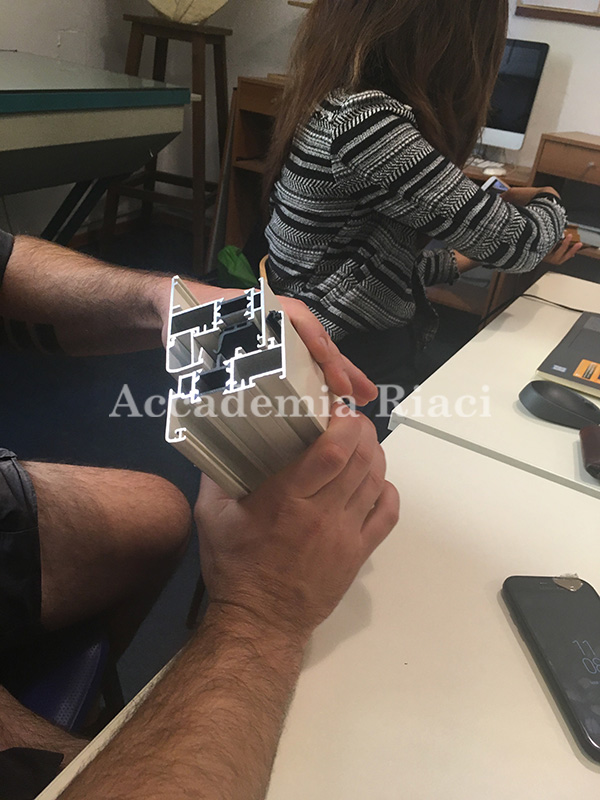 Image4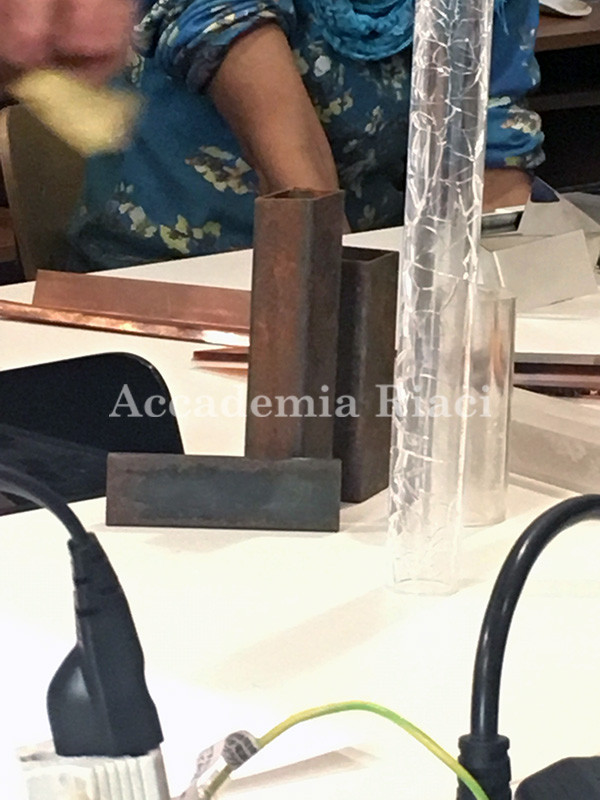 Image5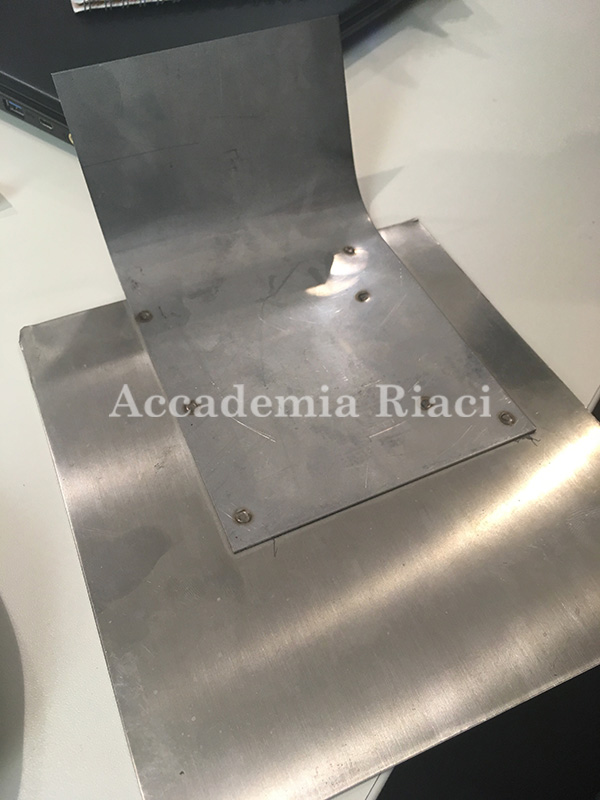 Image6
Image #3~6: Those materials are metals to be available for any interior design pieces. Image #3&4 are aluminium which is quite light and flexible material in metals. The piece in the pictures are window flams.
The metal in the image #5 is steels which are already rusted but still available if you polish them. Steels are normally used for construction or support since they are tough. Also, those steel is called inox steel.
On the other hand, the steel in the image #6 is called Harmonic steel.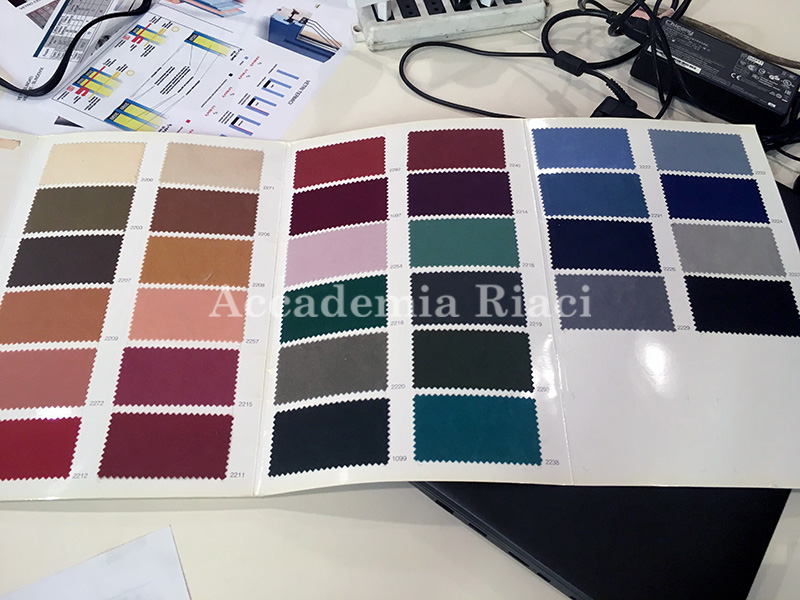 Image7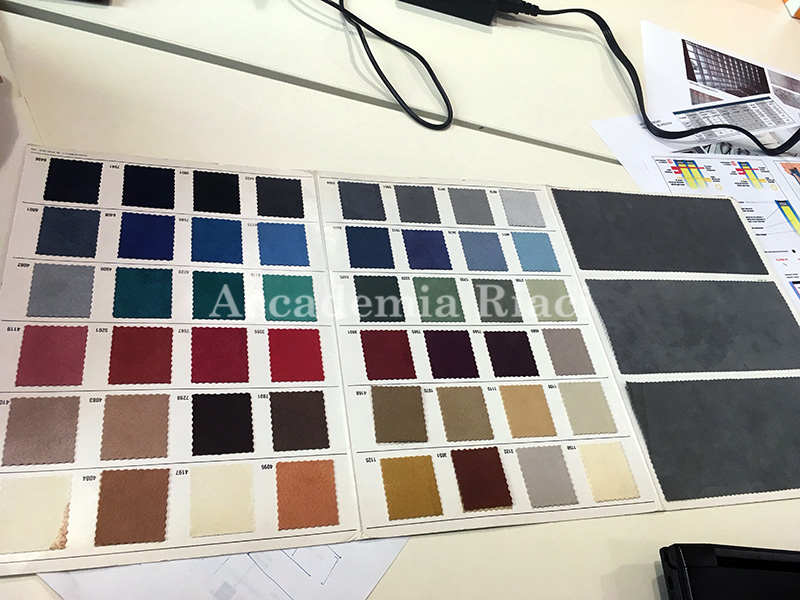 Image8
Image #7&8: This textile is called Alcantara which is microfiber, and the touch is like a leather but it's fake. This material is used for shoes, bags, and chairs. It has fire resistance and waterproof.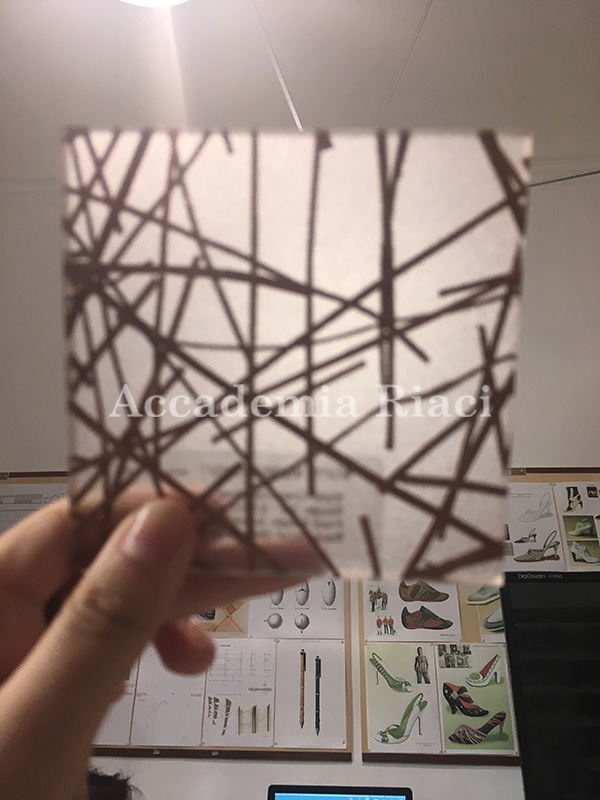 Image9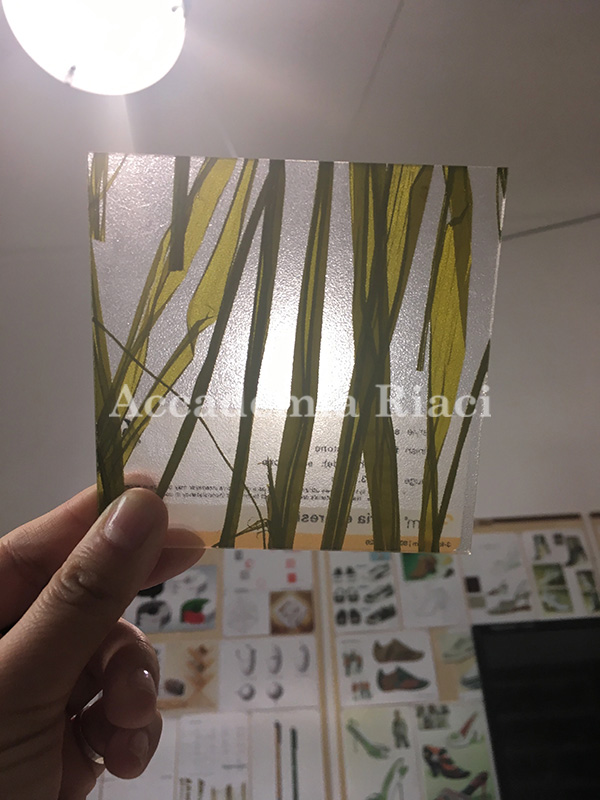 Image10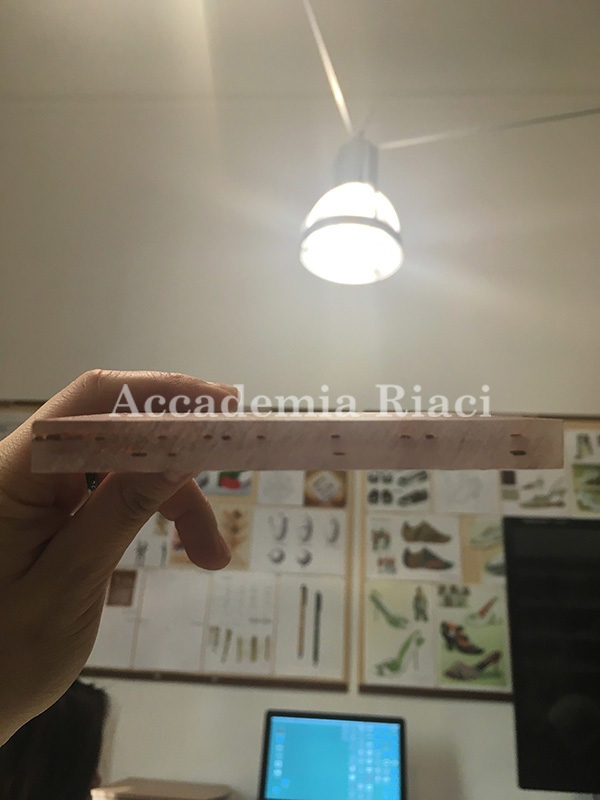 Image11
Image #9~11: Those materials are acrylic plates. Acrylics are normally melted and squeeze into a shape, then add colors into it. However, those acrylic plates in the Image 9 to 11 are made into different process. Acrylic plates sandwich some materials like cottons, hemps, and fabrics and press them with the plates. As you can see the side image at # 11, There are some materials between plates.

Image12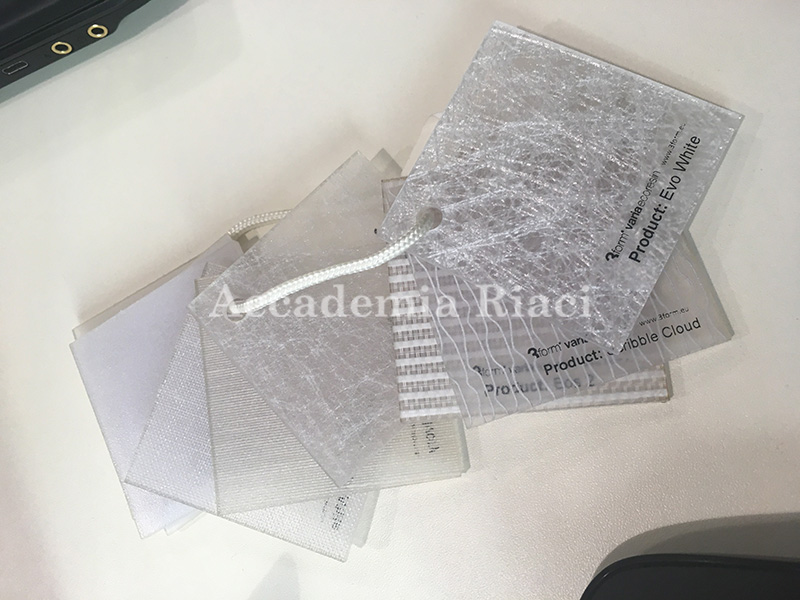 Image13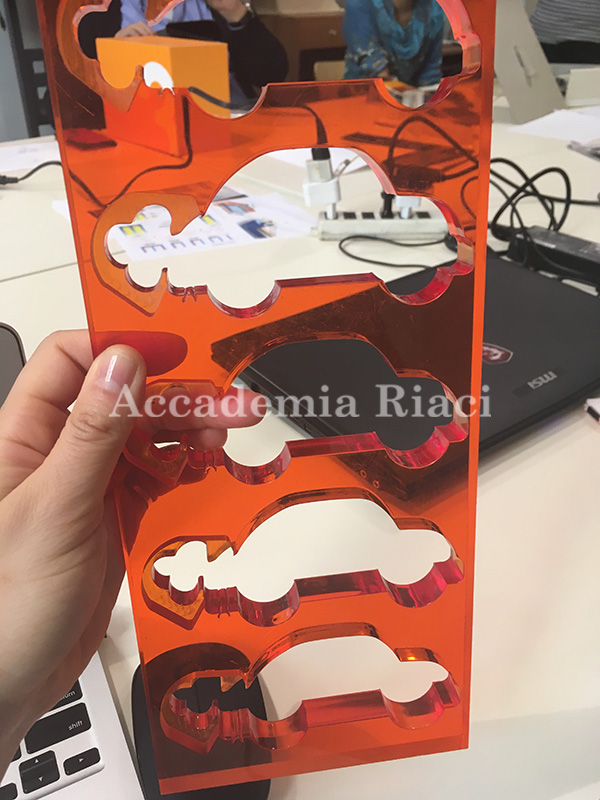 Image14
Image #12-14: The materials in the Image #12 and 13 are the acrylic plate samples. Acrylics are quite useful materials for furniture, interior decoration pieces, and lighting fixtures. Those look similar to glass but they are lighter and more reasonable. As you can see in the Image #14, Acrylic is also easy to cut. It was cut by a leaser.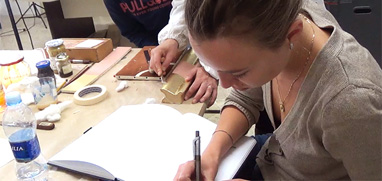 At Accademia Riaci, we are recruiting Course Reporters from our students. The students who are chosen to become Course Reporters are given 10 % of the tuition as their scholarship fee.
The Reporters who have submitted excellent reports will have his or her profile posted on our school website for the next 5 years as an alumnae and will be able to connect with their business chancesafter their graduation.