Accademia Riaci
Students' Blog
Up-to-date report from one of our students!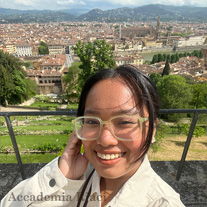 Reporter
Marina Tatshani Rabadon II
Nationality: Phillippines
Course: Interior Design
Program: Art Short Course
Period: May 2, 2022 – July 22, 2022
I am Shani and I am an industrial designer by profession focusing on furniture design. In my first 3 years working in the furniture industry, I was able to work with a lot of interior designers, hence, I wanted to also be able to design my own space. Art and design plays a huge role in my life. I always enjoy being surrounded with various artworks and creative people.
Jul. 05, 2022 | Posted in Blog, Interior Design , Student Reporter | Tags:Marina Tatshani Rabadon II, Interior Design | Language:


Reporter: Marina Tatshani Rabadon II | Course: Interior Design
WEEK 3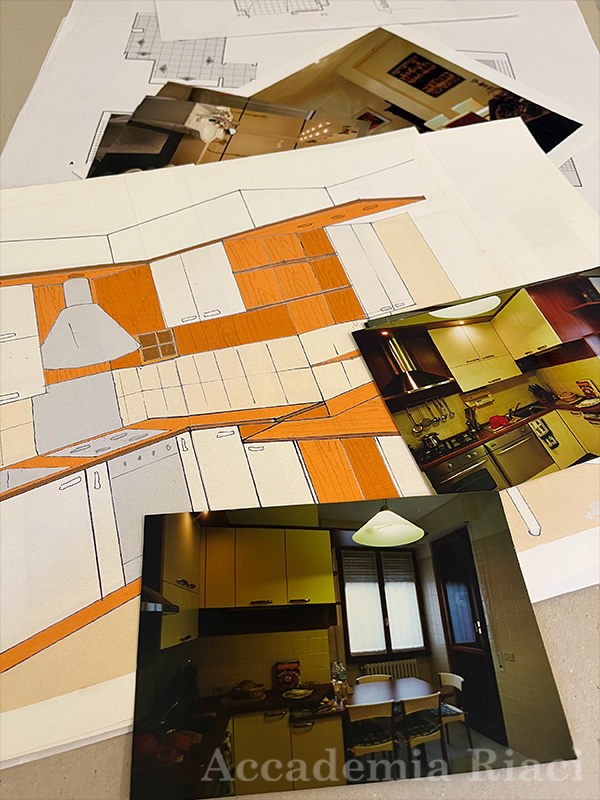 This week, to wrap my design for the kitchen area, Professor Bicci showed me different samples of kitchen interior and this one in particular is a modular design solution example he showed.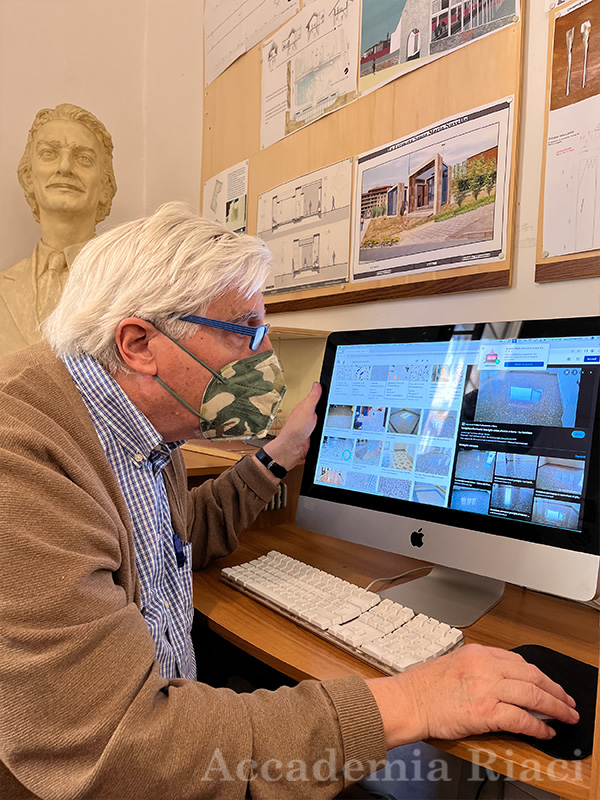 Professor Bicci discussed with me today an example of how resin flooring is done as a cheaper alternative than marble material. We watched several samples on the internet on how it is done.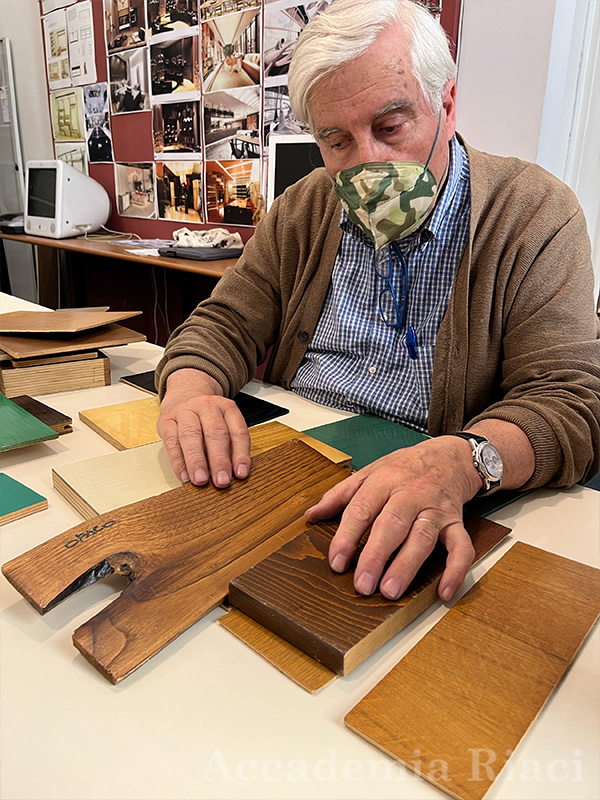 I was introduced to several kinds of wood materials (laminated wood, veneers, oak, MDF etc.) that can be used for interior design. Today I learned about how and what wood material is best used on a particular area/furniture.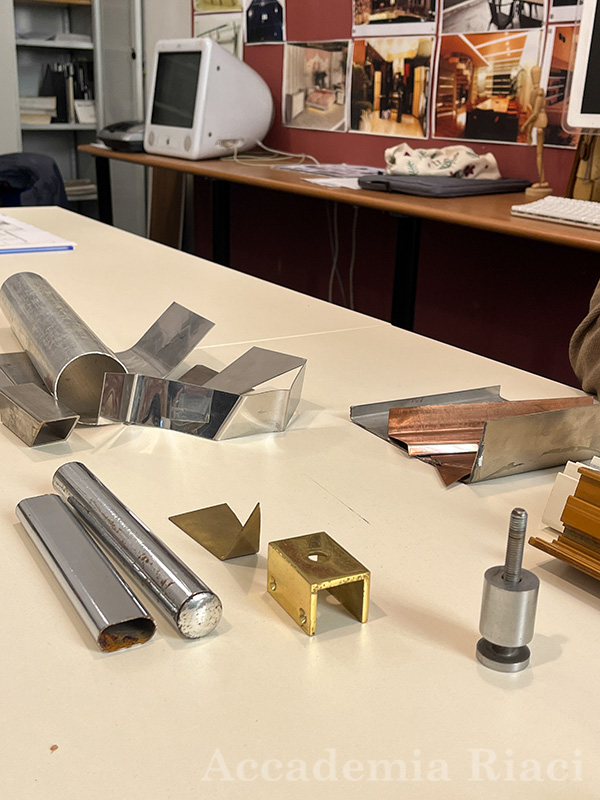 I was also introduced to a couple of metal materials that can also be applied in interior design such as stainless steel, brass, copper, and aluminum.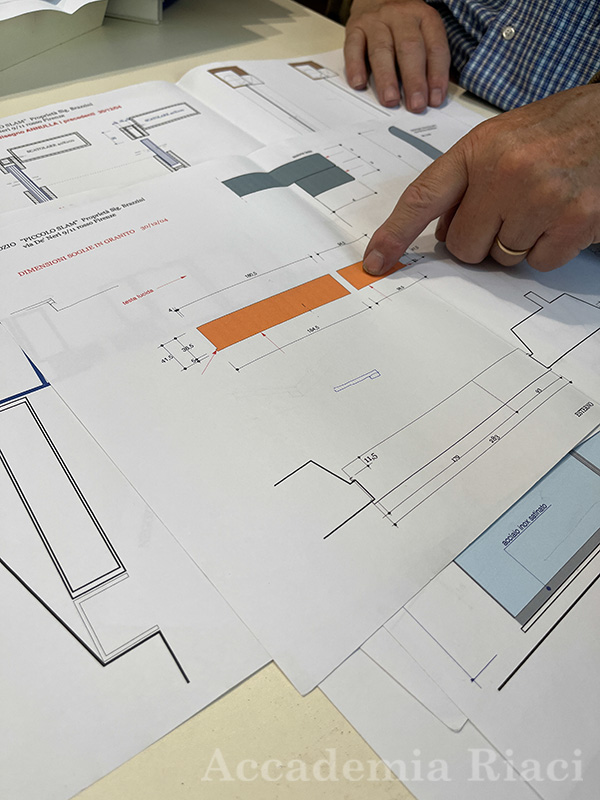 Professor Bicci briefly explained to me a sample of a technical drawing as my next task for the next couple of weeks. He discussed how it should be done and the placement of each drawing.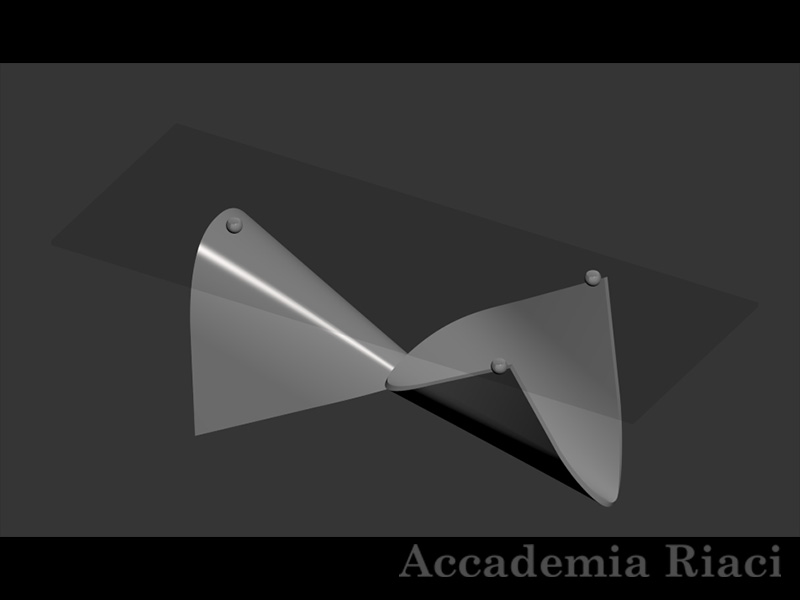 This week I designed a dining table made out of brass for a 8-10 seater table. It is designed with a glass top to better appreciate the design of the bottom.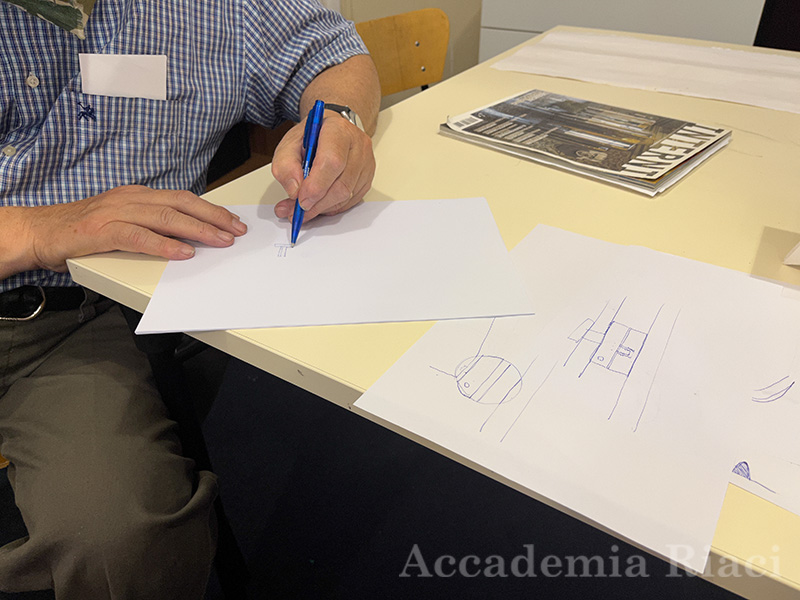 We discussed possible solutions on how the table base can be attached with the glass. Professor Bicci drew a couple of solutions that can be done depending on the aesthetic of the table I want to achieve.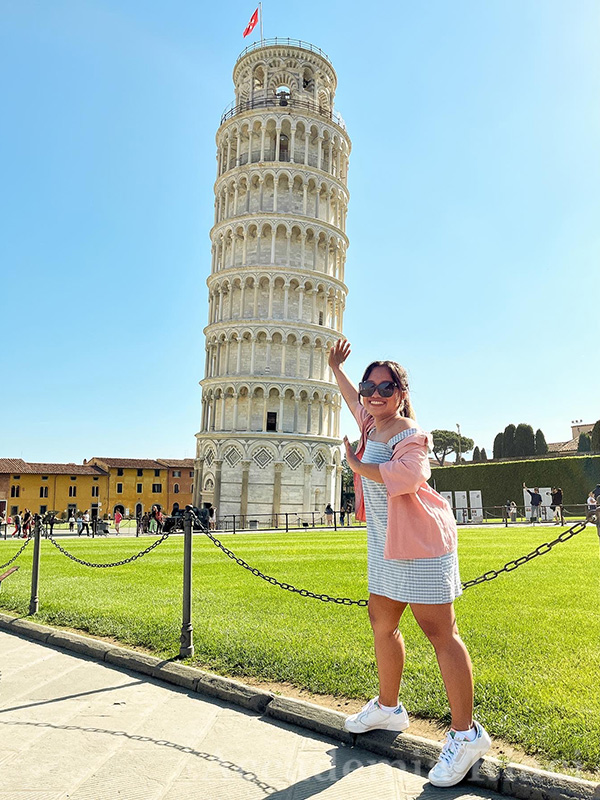 This week I went to Pisa to see the Leaning Tower of Pisa since it's a quick train ride away from Florence.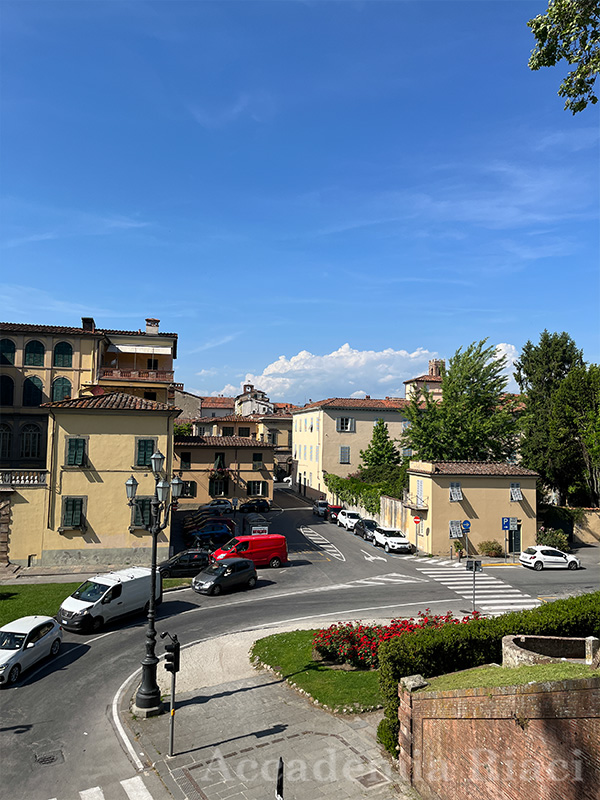 I also went to the beautiful town of Lucca which is also part of Tuscany and is a quick train ride away from Florence. I particularly like the overall ambiance this charming town has.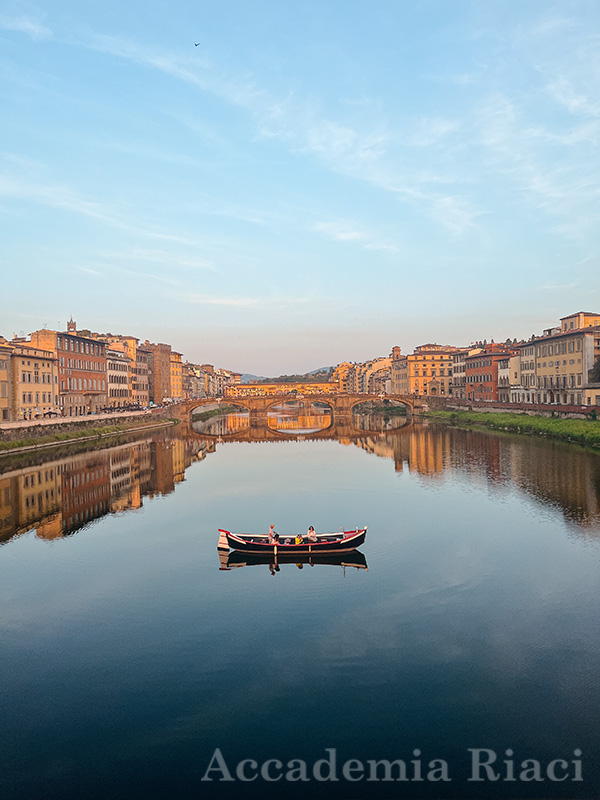 I spent a beautiful Friday evening watching the sunset in Arno river and I saw a boat in the middle of the river and it was a lovely sight to see.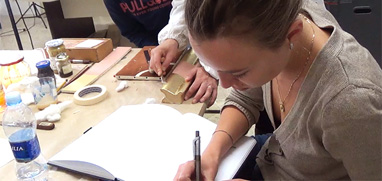 At Accademia Riaci, we are recruiting Course Reporters from our students. The students who are chosen to become Course Reporters are given 10 % of the tuition as their scholarship fee.
The Reporters who have submitted excellent reports will have his or her profile posted on our school website for the next 5 years as an alumnae and will be able to connect with their business chancesafter their graduation.