Accademia Riaci
Student Reports
Read all class reports from our students!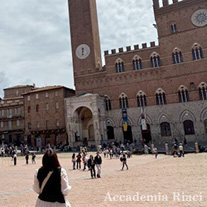 Reporter
M.H.
Nationality: Japan
Course: Interior Design
Program: Summer Course
Period: May 2, 2023 –Jun. 30, 2023
🇯🇵 様々な内装を見るのが大好きで、イタリアならではのインテリアデザインを学びたいと思い、インテリアデザインコースに参加しました。
学校等で学んだ経験はなく初心者からのスタートです。
レッスン外でも、イタリアのレストランや店舗を訪れ、様々なインテリアを学びたいです。

🇺🇸 I joined the interior design course because I love looking at different interior designs and wanted to learn the unique Italian interior design.
I have no experience studying at school or other schools, and I am starting from a beginner.
Outside of lessons, I would like to visit Italian restaurants and stores to learn about various interior designs.
Jun. 08, 2023 | Posted in Reports, Interior Design , Student Reporter | Tags:M.H., Interior DesignReporter: M.H. | Course: Interior Design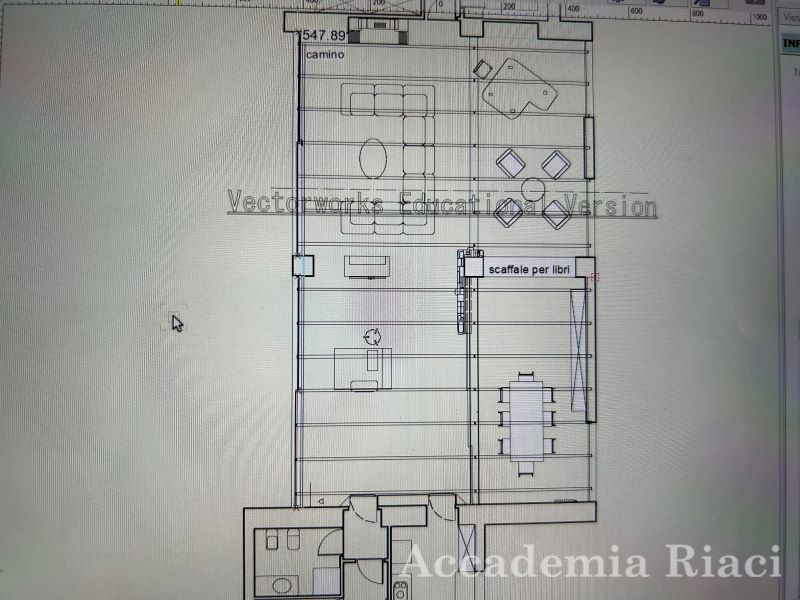 Pic1.
Vectorworksというソフトを使用して図面を書きました。建築ではなくインテリアデザインなので、建物の枠組みは決まっており、その範囲の中でデザインを考えていきます。その範囲といっても、仕切りの壁、天井、床も全て考えていきますので、かなり自由度が高く、初心者の私にとっては一つ一つを決めていく作業が難しく感じましたが、とても楽しみながら考えることが出来ました。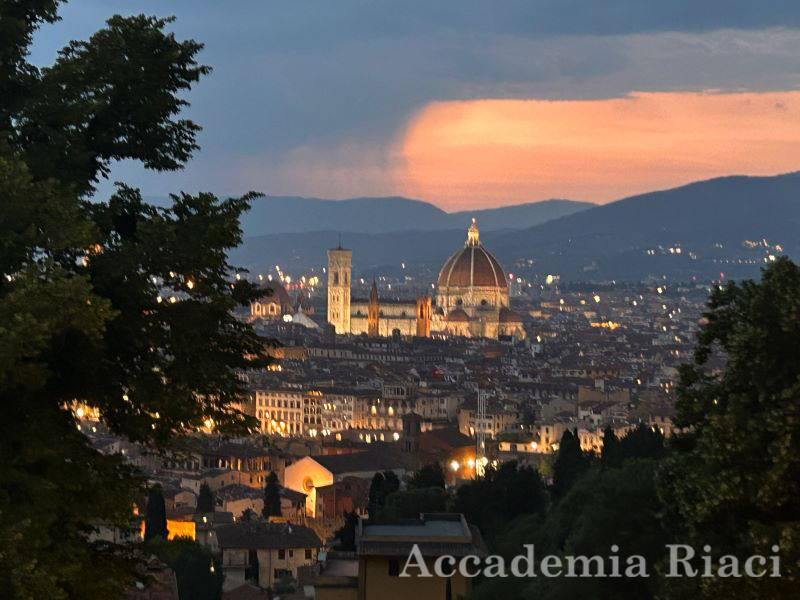 Pic2.
フィレンツェの街がよく見えるミケランジェロ広場に行きました。
日の入りの時間を狙って行ったので、夕焼けと街がとても綺麗でした。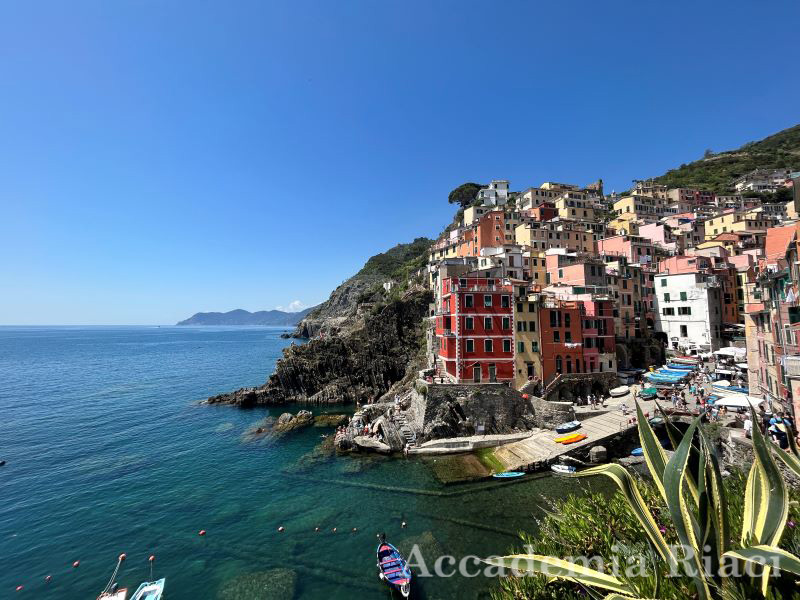 Pic3.
週末にお友達とチンクエテッレに行きました。
チンクエテッレは崖に色とりどりの家が建っており、綺麗な海と相まって素晴らしい景色が広がっていました。ちょうどストライキがあった日で、予定していた電車移動から船移動に変更になったため、移動に時間がかかり観光時間が減ってしまいました。船から観る街も綺麗だったので良しとします。
Pic4.
チンクエテッレはイカ墨とジェノベーゼが名産とのことで、学校の方におすすめいただいたレストランでそのパスタと海鮮のフリットを食べました。
そうこうしているうちに時間になってしまいましたが、ここはビーチでのんびり過ごしたい場所だと思いました。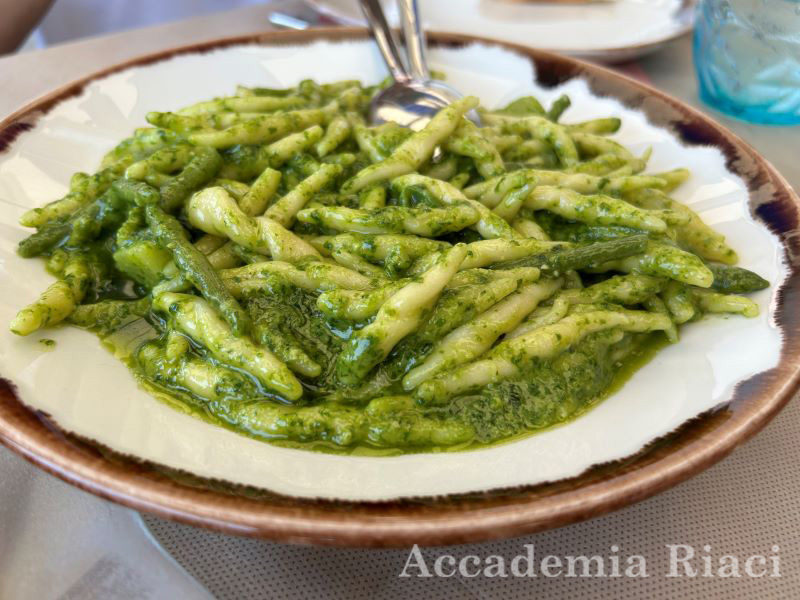 Pic5.
ジェノベーゼ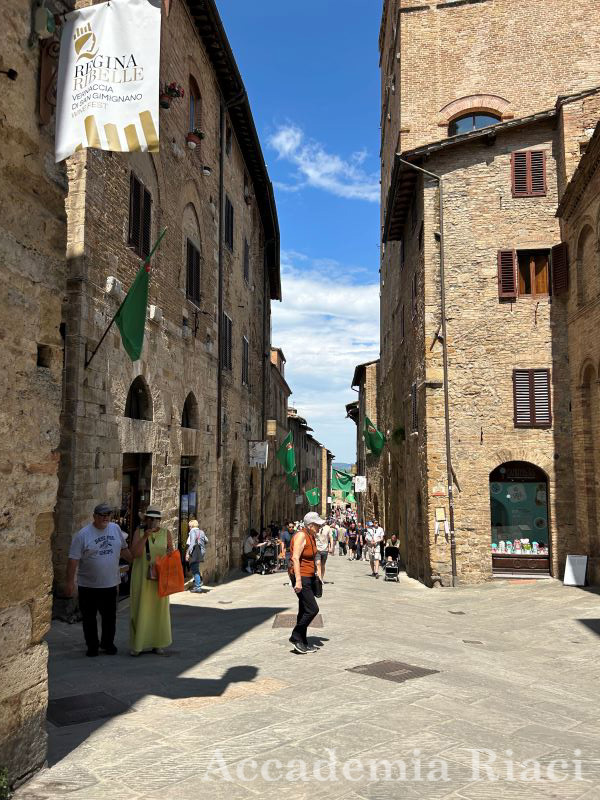 Pic6.
カルチャーアクティビティでサンジミニャーノに行きました。ユネスコ世界遺産に登録されており、中世の街並みを見ることができます。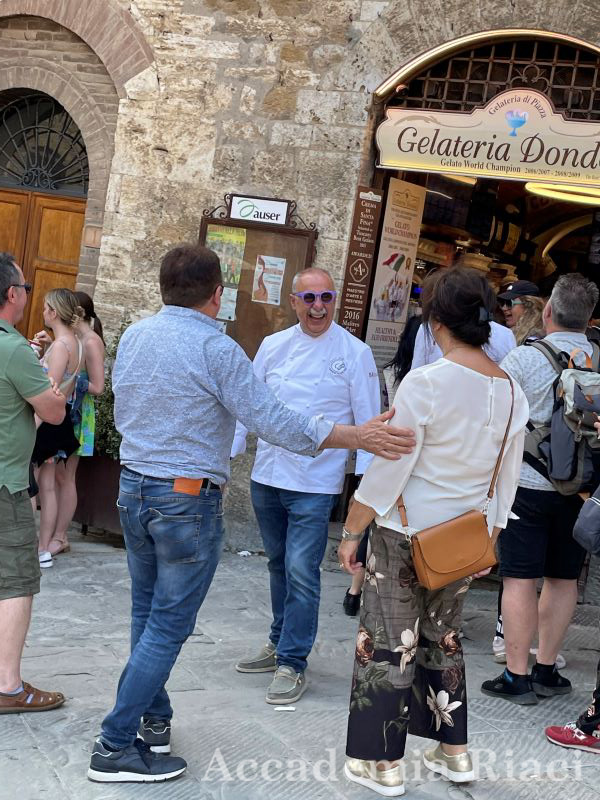 Pic7.
サンジミニャーノに世界一に輝いたジェラート屋さんがあります。
オーナーの方がとても気さくで、並んでいるお客さんに話しかけていました。私たちが並んでいる時も日本語で話をしてくださいました。
ジェラートの味は、さすがの世界一という感じでとても美味しかったです!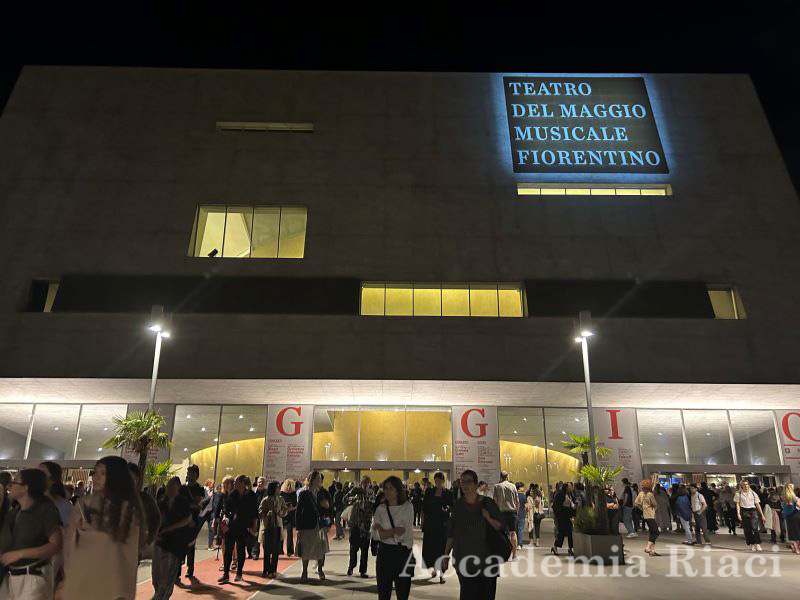 Pic8.
フィレンツェ市立劇場にオペラを観に行きました。
会場内に入った瞬間、着飾ったお客さんで溢れていて、声がザワザワと会場に響きわたっているその雰囲気だけで胸が高まりました。
そしてオペラは、オーケストラの演奏、歌声、舞台のセットがかっこよく、とても迫力がありました。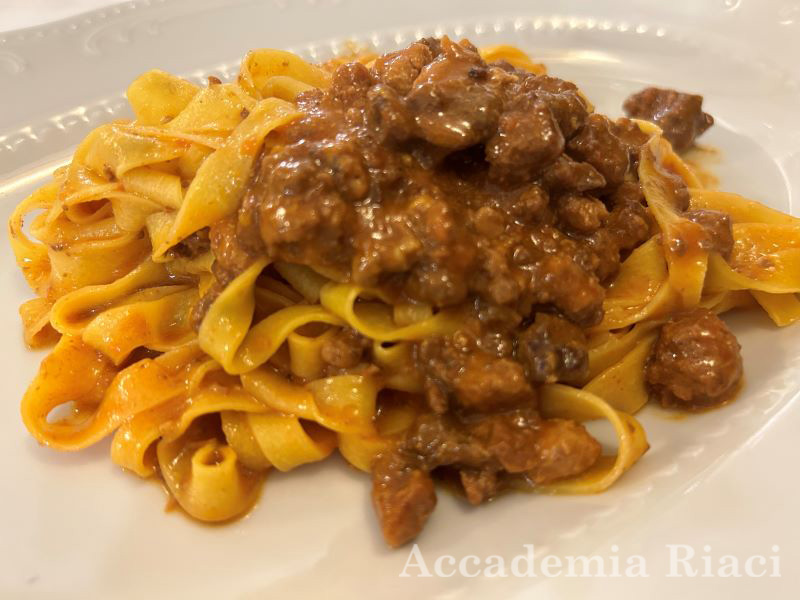 Pic9.
ボローニャで名物のボロネーゼパスタを食べました。パスタは平麺でしたがコシがしっかりあって美味しかったです。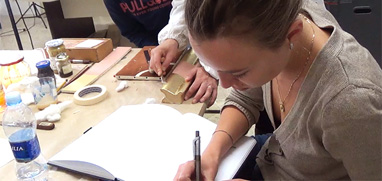 At Accademia Riaci, we are recruiting Course Reporters from our students. The students who are chosen to become Course Reporters are given 10 % of the tuition as their scholarship fee.
The Reporters who have submitted excellent reports will have his or her profile posted on our school website for the next 5 years as an alumnae and will be able to connect with their business chancesafter their graduation.