Accademia Riaci
Student Reports
Read all class reports from our students!
Reporter
Jioh Kang
Country: Korea
Course: Woodworking & Furniture Restoration
Program: One-Year Course
Period: Jan 14, 2019 - Jul 26, 2019
I have two years of experience working at a wood shop. My motivation to join Accademia was to expand my knowledge of craftsmanship and to accomplish the master's course. I see the incredible value of furniture design because there are no longer as many carpenters as we've had in the past. Due to the advancement of factories and machinery, there is no longer the beauty of fitted furniture which made me start to question.
Feb. 19, 2020 | Posted in Reports, Woodworking - Furniture Restoration , Student Reporter | Tags:Jioh Kang, Woodworking - Furniture RestorationReporter: Jioh Kang | Course: Woodworking - Furniture Restoration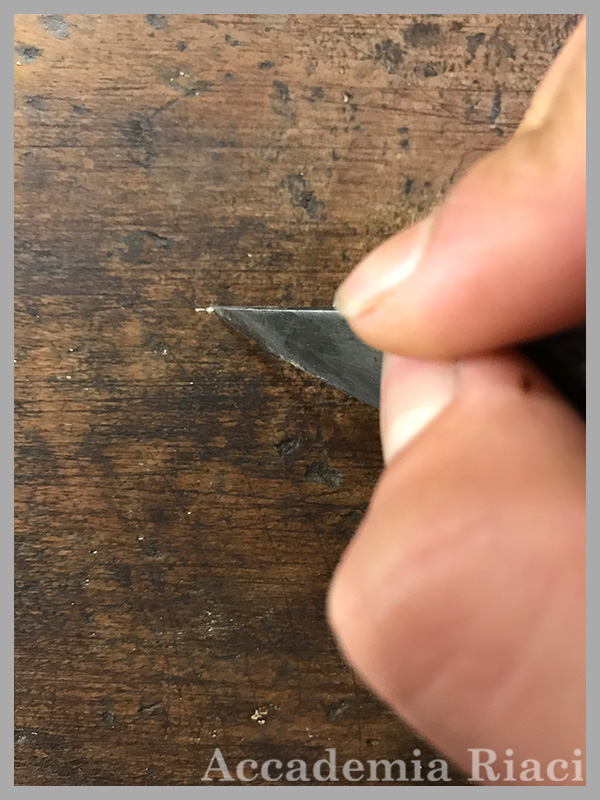 Use bisturi to scratch the surface to remove the unwanted paint splashes. While scratching, the previous tint/paint/varnish might peel off as well and be careful to not damage by removing too much.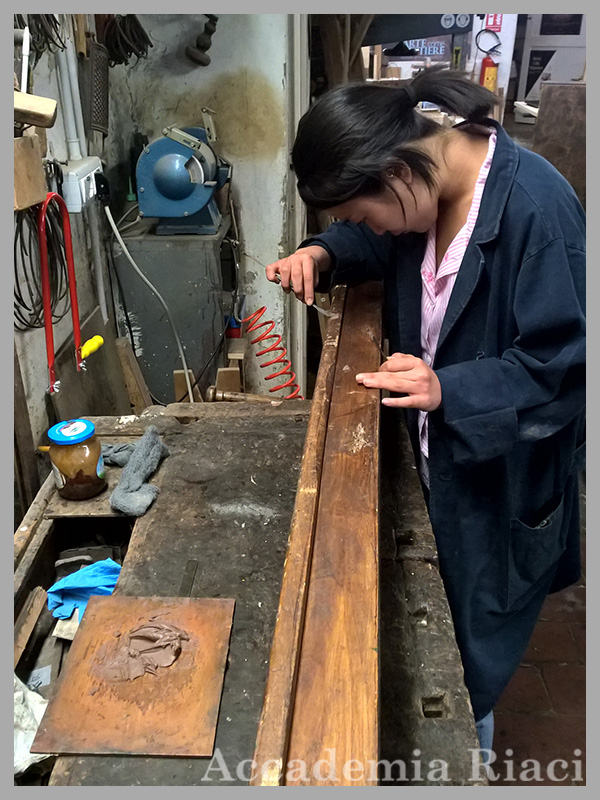 To mend the dents on the bench, I've used the stucco. Once the stucco has dried off, gently scrub off the excesses. For more precise work, scratching with bisturi also works.
Once all the surface has been cleaned and smoothened by sandpaper, there are some parts where it needs to be retinted.
Take time to understand which tone has been previously and how the color changes once it dry.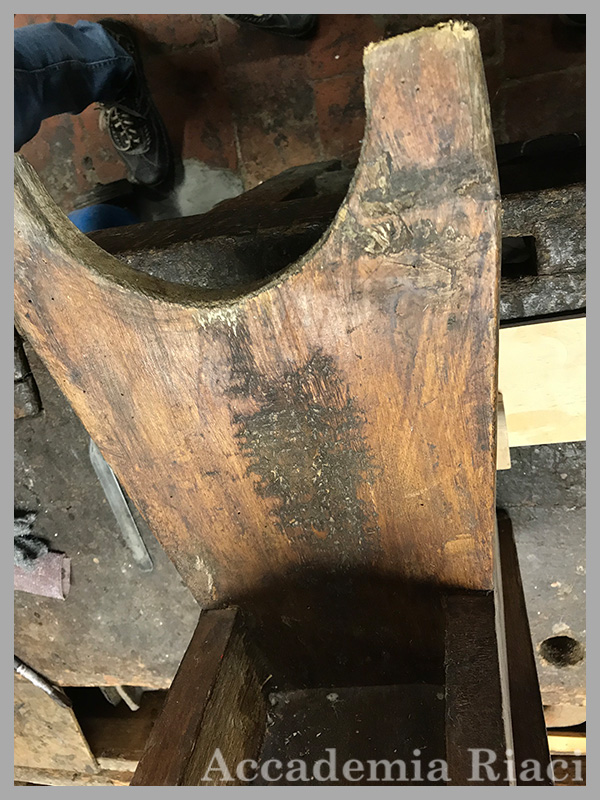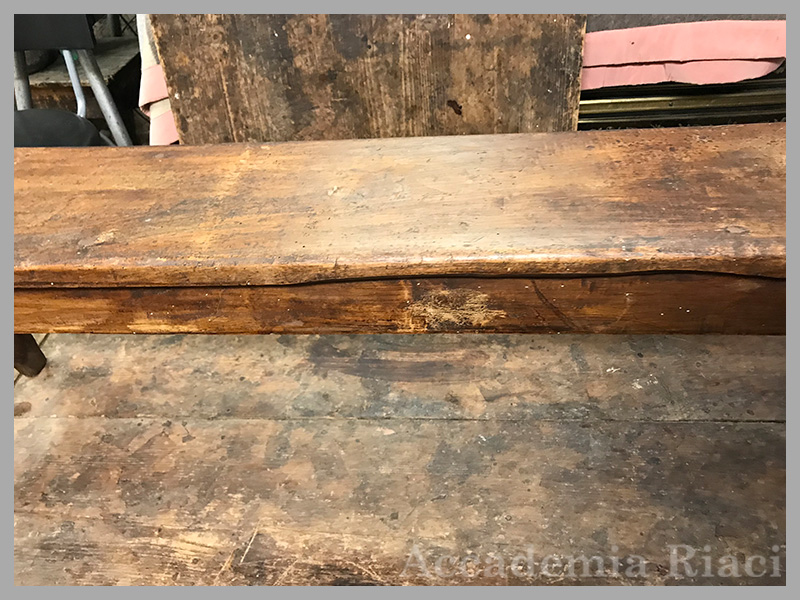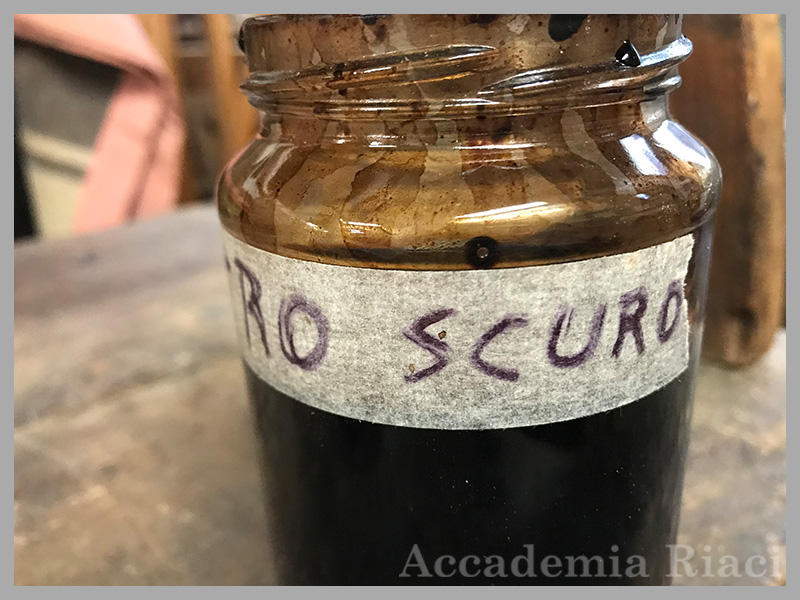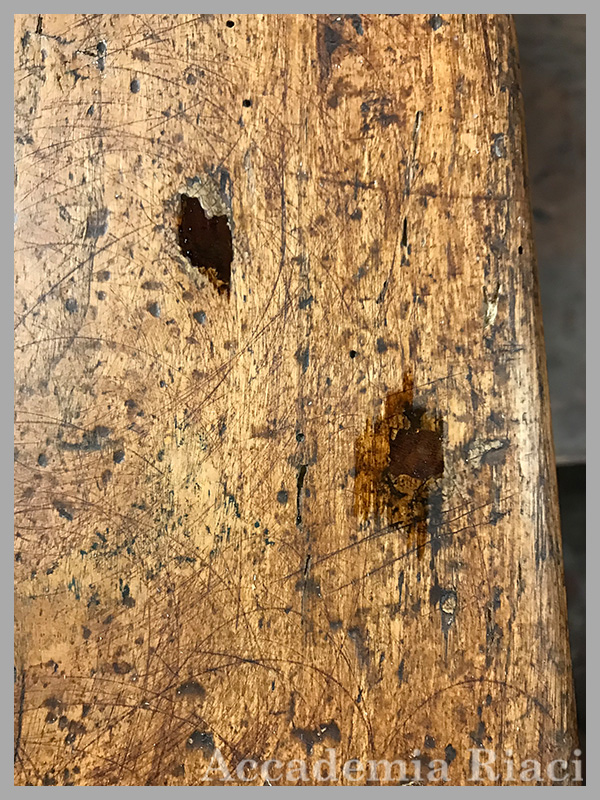 Once the stucco parts are dry, use the wood tint to color and match the original condition. I've mixed heavy concentrated tint and fluid tint to express as it's part of the original tree trunk.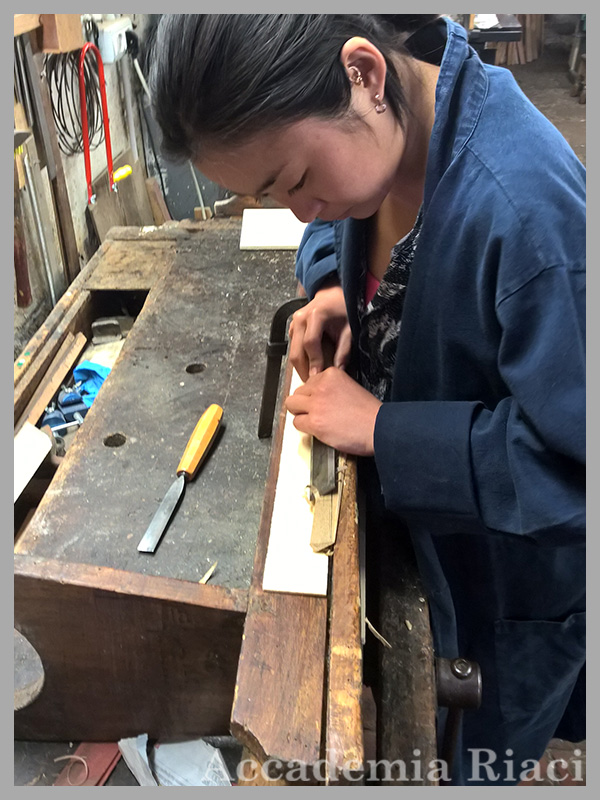 The chipped side part of the bench, it's restored by replacing a new wood piece. First clean the restoring surface with a handsaw to smoothen the rough edges. Then attach the wood piece to place with synthetic glue and tiny nails. Two nails helped to fix the piece in place. The replaced pieces are always bigger than the exact measurement. It's always better to shape and chisel down the piece than to constantly redo to create the perfect fit.
Basic lesson
Renaissance test day
Through this class, I was able to fall in love with the city even more. As my knowledge of architecture, paintings, and sculptures of renaissance expands, I am extra delighted with surprises as I walk across the city.

I've understood more about the Medici family's power and history in Firenze since my arrival. It has been a very fascinating and meaningful class for me and to understand the deeper roots of today's remainings.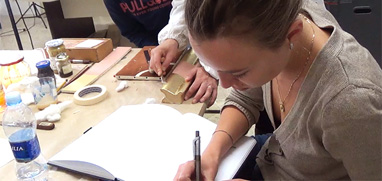 At Accademia Riaci, we are recruiting Course Reporters from our students. The students who are chosen to become Course Reporters are given 10 % of the tuition as their scholarship fee.
The Reporters who have submitted excellent reports will have his or her profile posted on our school website for the next 5 years as an alumnae and will be able to connect with their business chancesafter their graduation.