Accademia Riaci
Student Reports
Read all class reports from our students!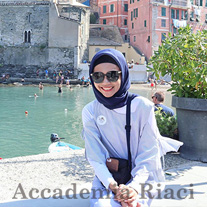 Reporter
Nabila Karimah
Country: Indonesia
Course: Fashion Design
Program: Master Course
Period: Sep 2, 2019 - Apr 24, 2020
My name is Nabila Karimah. I'm from Indonesia. I graduated from École supérieure des arts et techniques de la mode (ESMOD) in Jakarta, major in Fashion Design & Creation. I decide to join Accademia Riaci to improve my skills and to deepen my knowledge in Fashion, especially in Fashion Design. For me to study in Italy is feels like one of my dreams comes true.
Jul. 13, 2021 | Posted in Reports, Fashion Design , Student Reporter | Tags:Nabila Karimah, Fashion DesignReporter: Nabila Karimah | Course: Fashion Design
8th week lessons
After one-week of fall break, we start our lesson by consulting with our lecture what we do on our fall break (like, any new progress of our project). I show to my lecture that I finally finished all of my patterns design. My teacher asks me to make a new file to see if the pattern can connect to each other when I want in one look there are more than 2 patterns on the same outfit.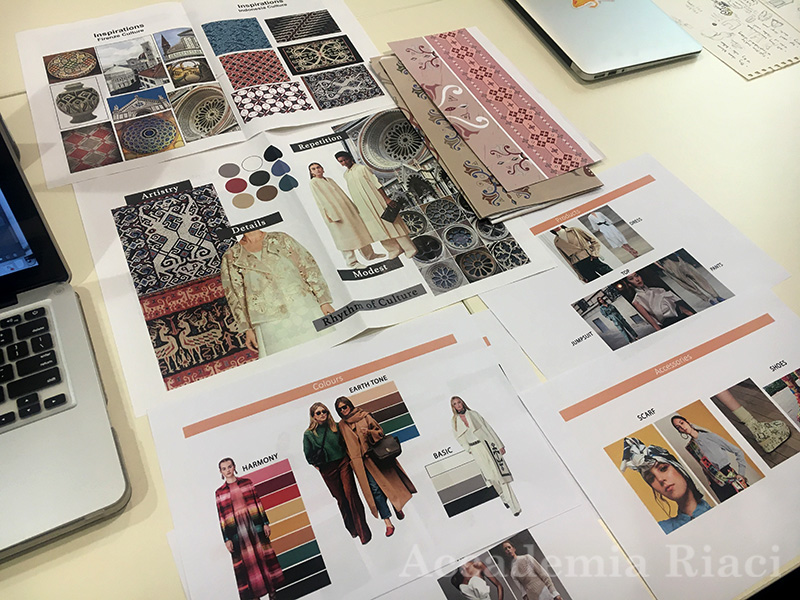 all of my work
Then we continue to open all of my work to see is it all my work connecting to my mood board. And we found some of the inspiration are a little far from my final pattern, so I take out and edit some of my inspirations.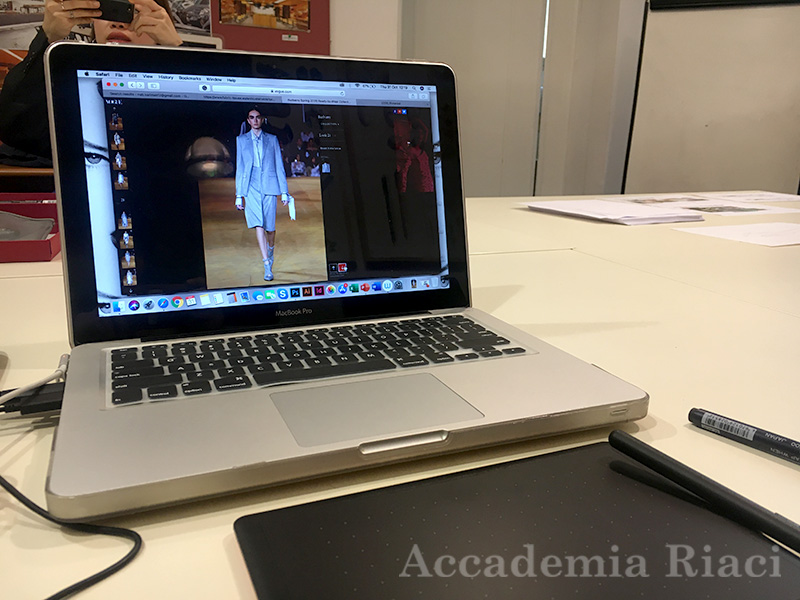 I'm looking new inspiration can be replaced for my old one.
I found a fabric house in Florence: we can order a lot of fabric sample and they charged only 15 euro in one-time of shipment.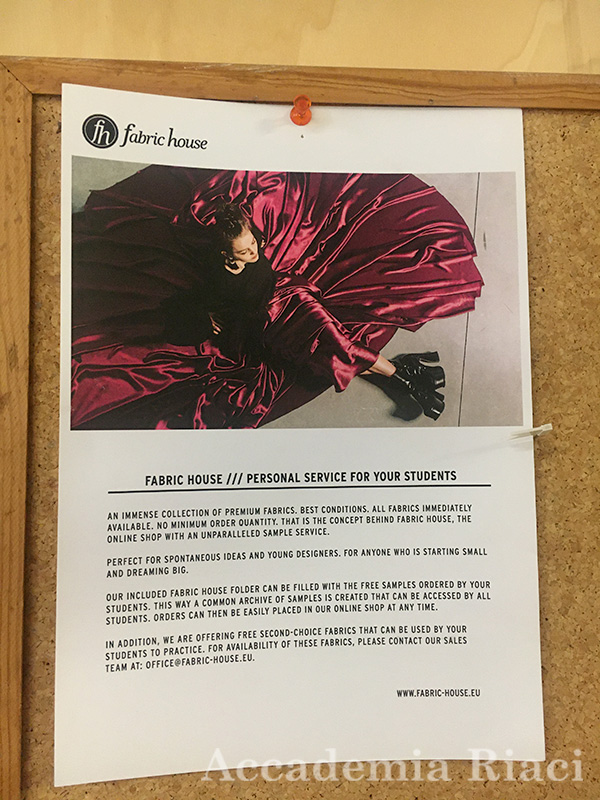 Life in Florence

For Fall break, my classmate and I have a plan to travel to Siena. Siena is one of small and beautiful city in Tuscany. We went there on October 22. We departure at 9.15 am by bus, we suppose to arrive on Siena at 10.15 am. But when we were on our way there a traffic jam at toll road, so we arrived at 11 am. After we arrived, we directly want to see Siena Cathedral. At lunch time, we have a lunch on one of famous restaurant in Siena. We really enjoy our time in Siena. Hopefully next time I can visit Siena again.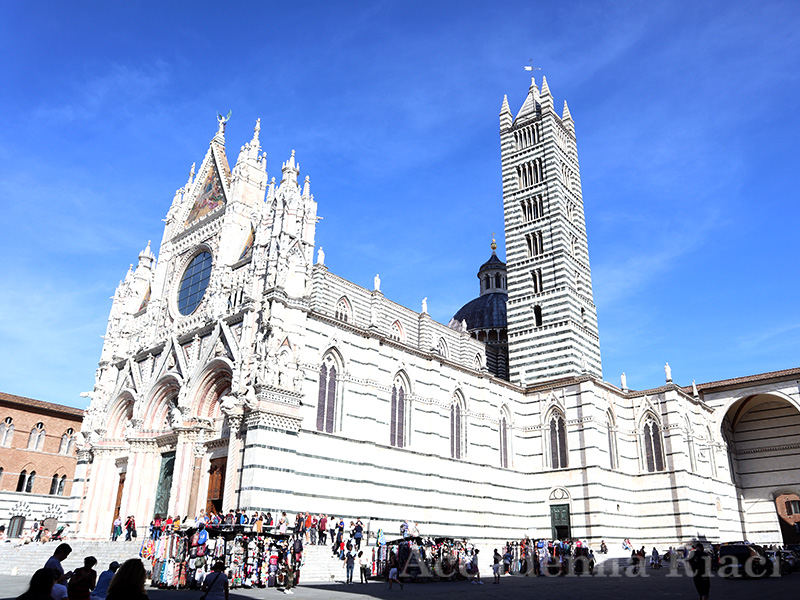 Our trip in Siena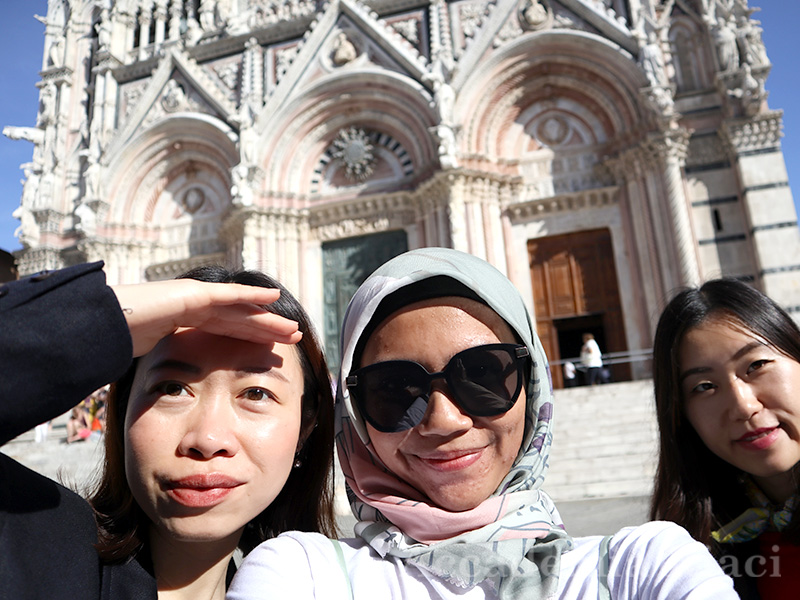 Our trip in Siena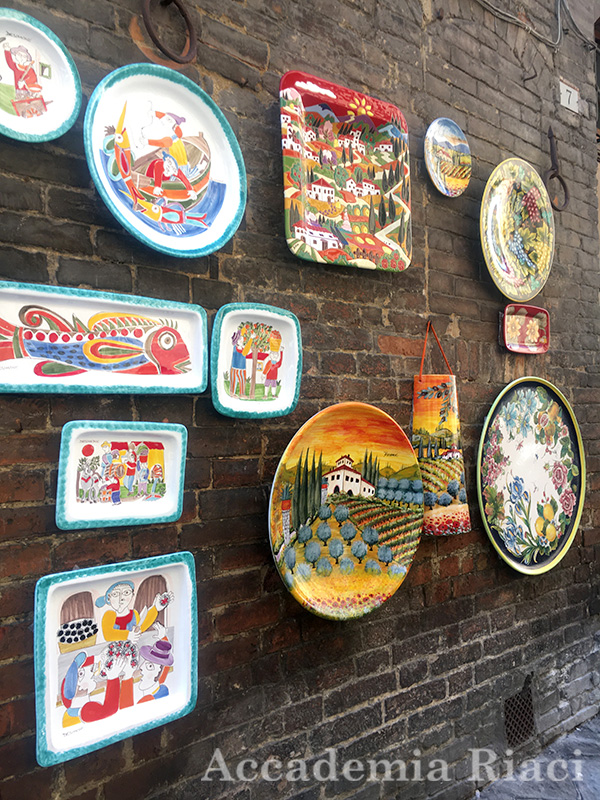 Our trip in Siena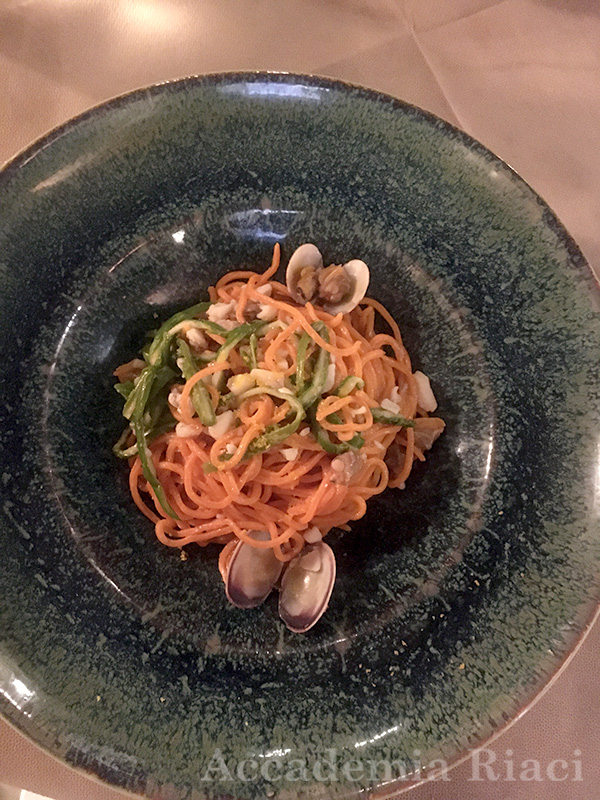 Our trip in Siena
On October 25, I have scheduled for Perfume Workshop at Antica Spezieria Erboristeria San Simone Firenze. I read on their website I can make my own fragrance. The workshop duration is 1.5 hours, for around 30 minutes the Master of Perfume will tell you about Perfume and their company history and for 1 hour you will spend your time to create your own perfume. This is a really good experience to try and I'm happy that I finally can make my own fragrance.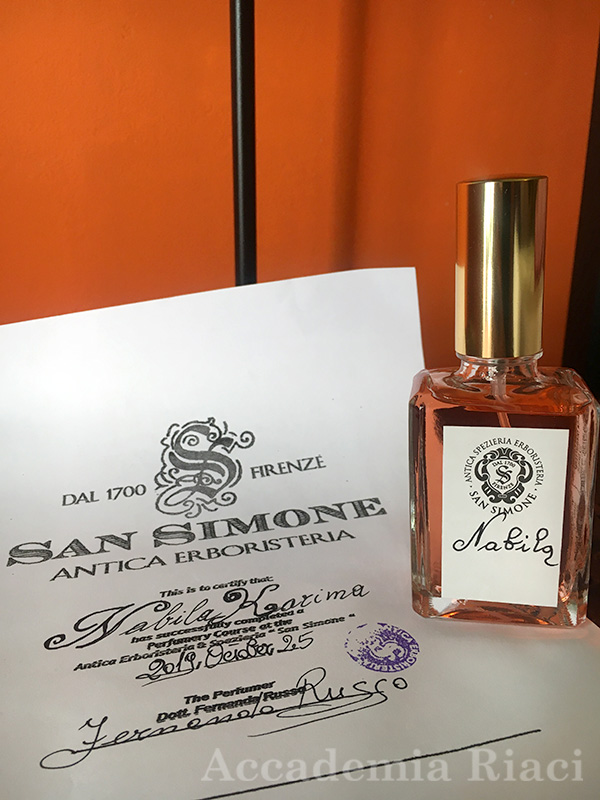 My perfume workshop certificate with my final perfume.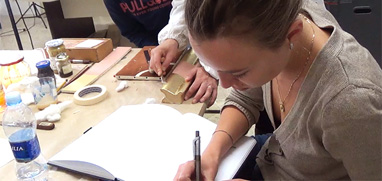 At Accademia Riaci, we are recruiting Course Reporters from our students. The students who are chosen to become Course Reporters are given 10 % of the tuition as their scholarship fee.
The Reporters who have submitted excellent reports will have his or her profile posted on our school website for the next 5 years as an alumnae and will be able to connect with their business chancesafter their graduation.