Accademia Riaci
Student Reports
Read all class reports from our students!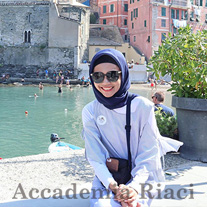 Reporter
Nabila Karimah
Country: Indonesia
Course: Fashion Design
Program: Master Course
Period: Sep 2, 2019 - Apr 24, 2020
My name is Nabila Karimah. I'm from Indonesia. I graduated from École supérieure des arts et techniques de la mode (ESMOD) in Jakarta, major in Fashion Design & Creation. I decide to join Accademia Riaci to improve my skills and to deepen my knowledge in Fashion, especially in Fashion Design. For me to study in Italy is feels like one of my dreams comes true.
Jul. 20, 2020 | Posted in Reports, Fashion Design , Student Reporter | Tags:Nabila Karimah, Fashion DesignReporter: Nabila Karimah | Course: Fashion Design
5th week lessons
Inside and Outside Badia Fiorentina.
On September 27, 2019, we have an art visit schedule to Chiesa di San Salvatore in Ognissanti. But on the day of art visit I feel unwell so I can't go there. What I heard from my classmate this church in the inside has a lot of beautiful decoration and painting. Hopefully, when I have free time I would like to go there.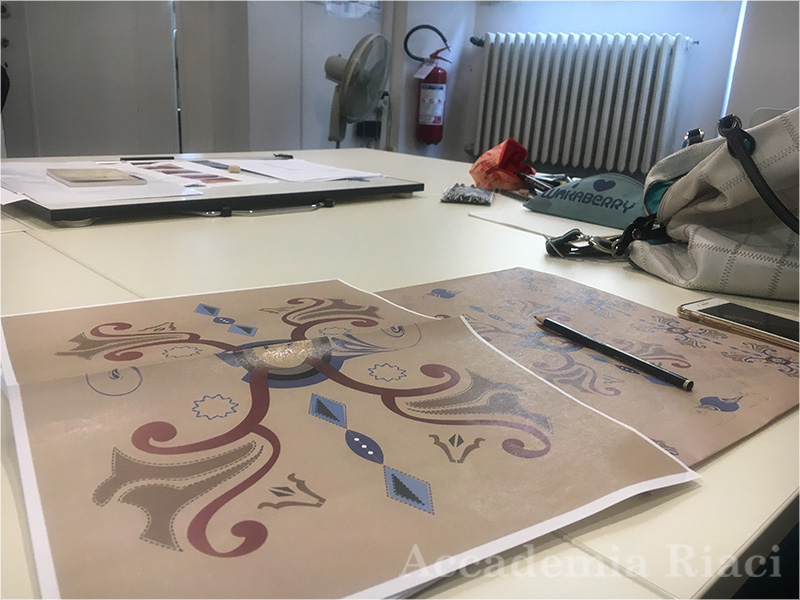 Photo 1&2: My pattern design.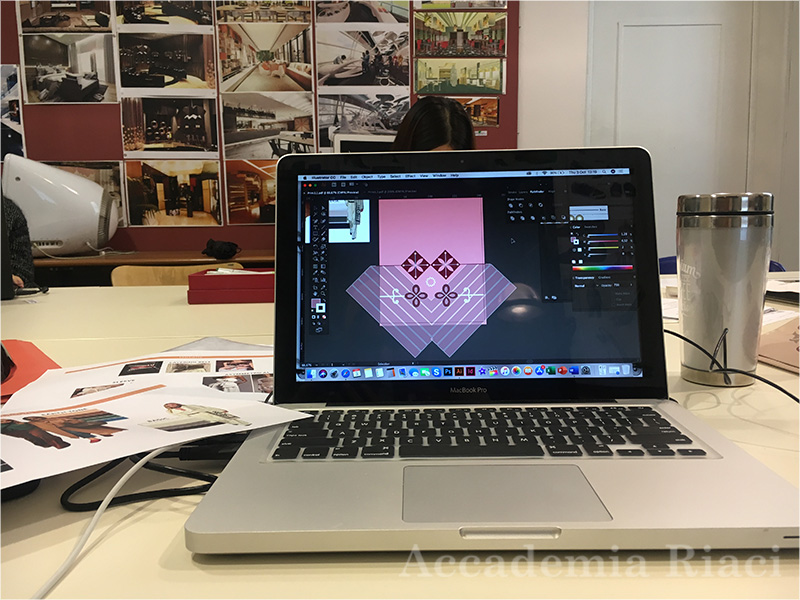 Photo 2
This week's lessons, I continually tried to develop my patterns that be good for the collection. I redo some of the colors to make a pattern be more harmony and balanced.

On September 30, 2019, I went to the Media world store, it is an electronic store in Novoli. Right now, for making my pattern much better I have to buy Wacom Tablet. On the store, I research what is Wacom tablet that best for students and beginners. Because the tablet that I want is unavailable at the store, so I have to buy it online and take the tablet directly at the store.

Life in Florence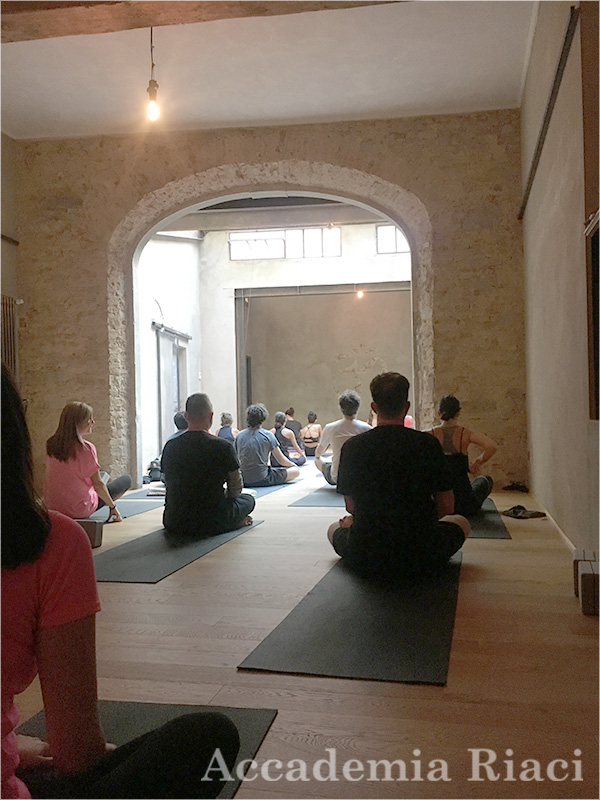 Photo 3: Inside Yoga studios.
This weekend I don't have a gateway plan, so I just do yoga at the yoga studios in Florence. After doing yoga, I feel so fresh and relax at the same time.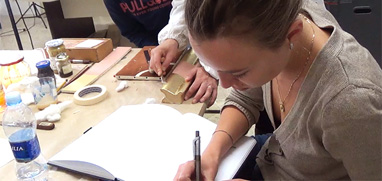 At Accademia Riaci, we are recruiting Course Reporters from our students. The students who are chosen to become Course Reporters are given 10 % of the tuition as their scholarship fee.
The Reporters who have submitted excellent reports will have his or her profile posted on our school website for the next 5 years as an alumnae and will be able to connect with their business chancesafter their graduation.