Accademia Riaci
Student Reports
Read all class reports from our students!
Reporter
Nina Mostert
Country: South Africa
Course: Fashion Design
Program: Semester Course
Period: Sep 2, 2019 - Dec 13, 2019
Hi!
My Name is Nina Mostert and I am from South Africa. Currently, I am taking a gap year to learn what the world has to teach me, to find my style and to make some dreams come true!
I divided my year into 2 halves. In the first semester of the year, I lived in NYC where I was studying Film and Acting whilst I was doing an internship at a jewelry artist. I have a great love for fashion and that is why I chose to spend the second semester at Accademia Riaci. A Great school that combines fashion with the art world in such an amazing way.
I love to visit museums and see art in everything. Furthermore, I love yoga, good food, and my friends.

Oct. 24, 2019 | Posted in Reports, Fashion Design , Student Reporter | Tags:Nina Mostert, Fashion DesignReporter: Nina Mostert | Course: Fashion Design
2 September – Monday
We started the day of with registration. At registration I already met great people who would do the fashion program with me. In our first class we started with individual assessments. Our teacher spent some individual time with each student to talk about our goals for the program. She also reviewed some of our previous work to understand our style and level of skills. My goals for the semester is to learn the basics of fashion drawing and evolve into a more artistic style, find my own style, create a cohesive mood board and create a basic portfolio.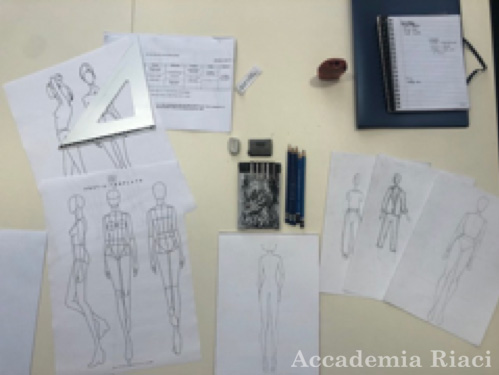 Practicing the basic figure in fashion class. I use light pencils to start and end of my sketches with markers.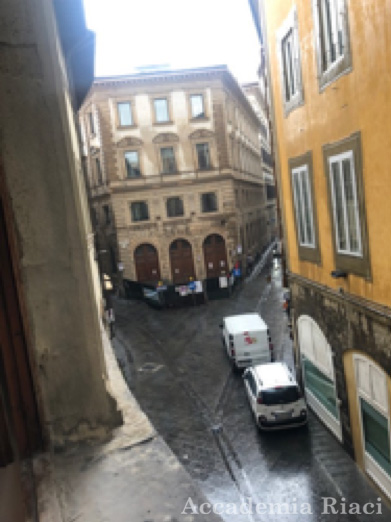 The street view from Accademia Riaci. Raining on the first day.!
3 September – Tuesday
Today we continued the work we started on Monday. as I am new to the fashion world I have to practice the basics over and over. I prefer to have a solid and strong base and skill set before choosing my own specific style and only focusing on that. I drew the basic human figure in various positions to practice my proportions and develop a softer more elegant figure. With the help and feedback from my teacher I quickly saw what mistakes I was making. She taught me great techniques to improve the small errors. I also started doing some research about the style and feel of some of the "looks" that I want to create.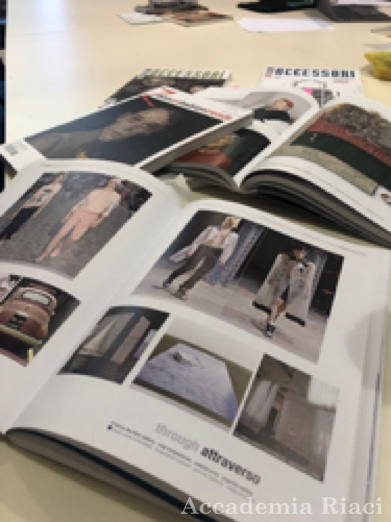 Searching for inspiration in the fashion and art magazines.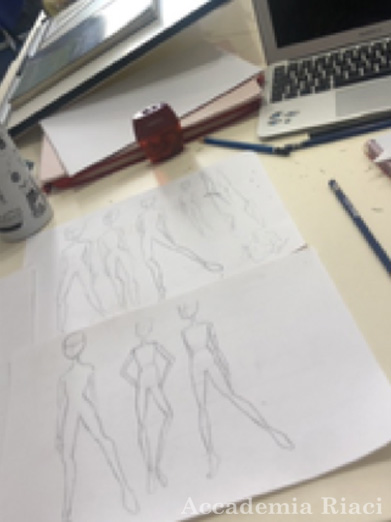 Focusing on the basic figure. Slowly getting better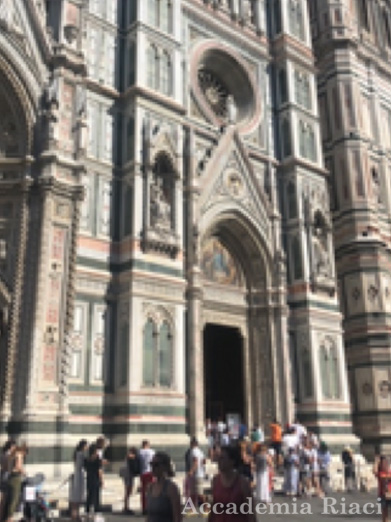 I walk past the beautiful Duomo every morning on my way to school.
4 September – Wednesday
Today we had our first basic lesson!
The lesson covered the basics about Renaissance art. Our teacher knows every detail about art history dating back to the 15th Century! (The lesson was packed with so much insightful information)
In the basic lesson we are a combination of students from different programs. It was so nice having a bigger class and making more Friends !
Here I met 3 of my good friends Holly, Lukas and Victor !
5 September – Thursday
Today my teacher reviewed my homework and the sketches that I practiced at home.
I started drawing clothing onto the figures. We spoke about creating a unique element in every one of your looks/outfits. I continued to search for inspiration in the art and fashion magazines in the class.
Today I also completed and sent in my "permission to stay" documents. Thanks to the school everything went quick and smoothly.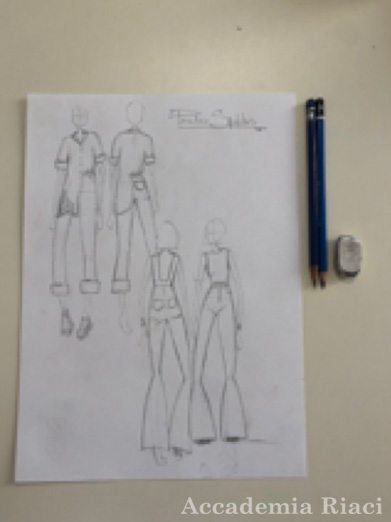 Basic Fashion figure. adding basic clothing. Trying to find my style.
6 September – Friday
Today we had our art visit. before the art visit me and my classmates met for coffee at the small cafe outside Accademia Riaci. We went to a museum to learn about frescos from the renaissance period. After the museum visit me and my class friends went to all the vintage shops in Florence ! I am heading to Cinque Terre for the weekend ! cant wait..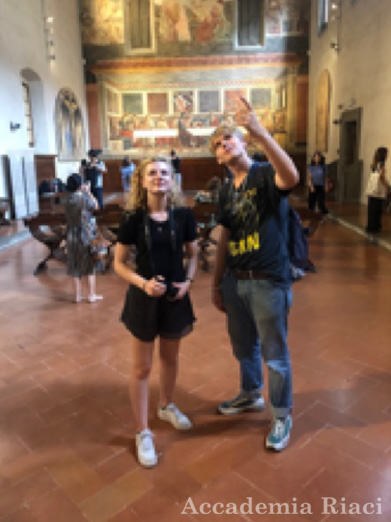 Lukas and Holly looking at the beautiful frescos during our art visit.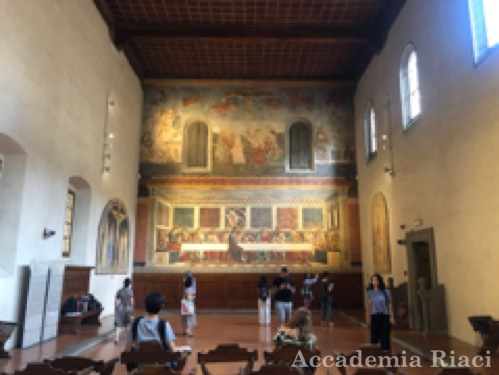 A fresco of "the last supper". We came to learn about the fresco technique.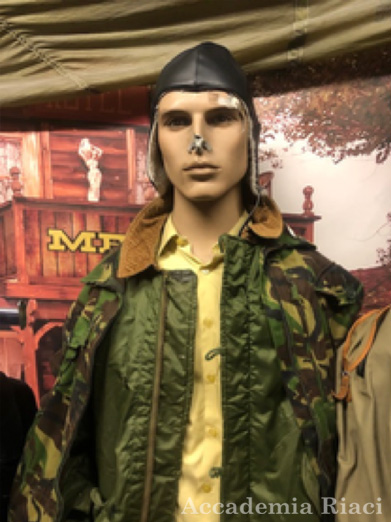 After our art visit me and my friends went to explore vintage stores in Firenze !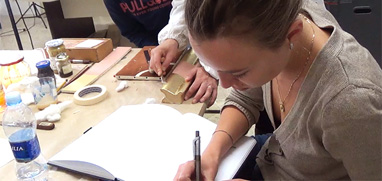 At Accademia Riaci, we are recruiting Course Reporters from our students. The students who are chosen to become Course Reporters are given 10 % of the tuition as their scholarship fee.
The Reporters who have submitted excellent reports will have his or her profile posted on our school website for the next 5 years as an alumnae and will be able to connect with their business chancesafter their graduation.