Accademia Riaci
Student Reports
Read all class reports from our students!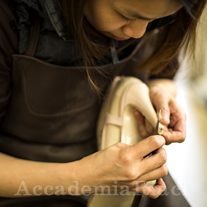 Reporter
Yi-Chen Chou
Nationality: Taiwan
Course: Shoe Making
Program: Master 1year Course
Period: Sept.8,2014-Apr. 24,2015
With medical background specializing in biomechanics of lower extremity, Yi-Chen Chou is interested in producing bespoke shoes for both general population and people with special needs. By taking the entry level of shoe making course last year at Florence, she has now equipped with the fundamental skills of shoemaking, and would like to learn more advanced shoemaking techniques as well as to integrate the gained knowledge onto prospective orthopedic shoes using customized lasts through her second year.
Nov. 25, 2014 | Posted in Reports, Shoemaking , Student Reporter | Tags:Yi-Chen Chou, ShoemakingReporter: Yi-Chen Chou | Course: Shoemaking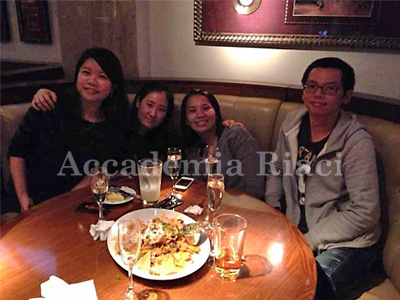 1) Last friday was my birthday, so I had a small party at Hard Rock restaurant to celebrate.

上週五是我的生日,所以我們去了硬石餐廳小小的慶祝了一下。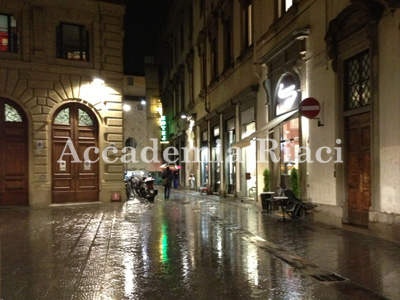 2) The weather continued drizzling this week, so the entire city was somehow quiet. Not many tourists on the street.

本週天氣仍然陰雨綿綿,所以整個城市變得有點安靜,並沒有太多觀光客在街上走動。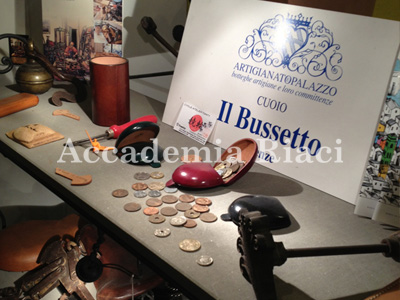 3) This Monday I went to an artisan shop of leather purse to buy some souvenirs for my family as it's quite traditional but famous.

星期一我去了間皮包工坊,買了一些零錢包準備送給我的家人,因為它很傳統卻有名氣。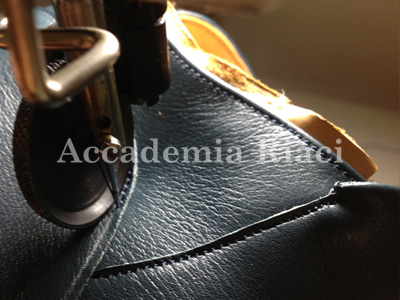 4) This week, I continued working on my oxford shoes for my besty in Taiwan.

這禮拜我仍在進行我的牛津鞋準備送給我台灣的好友。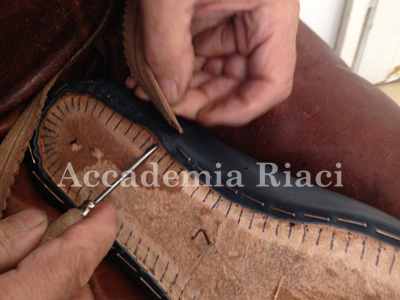 5) I have done the upper stitching, and was about to learn how to hand stitch the Tirolese construction.

我已經完成了鞋面針車,並開始學習Tirolese工法的手縫方式。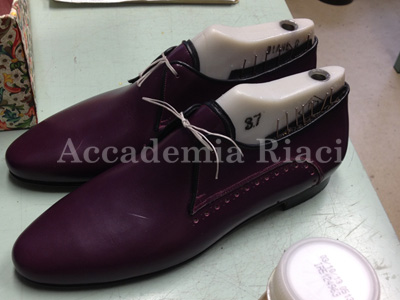 6) Natsumi has done her derby shoes last week, and they are pretty.

Natsumi上週已經完成了她的德比鞋,相當漂亮。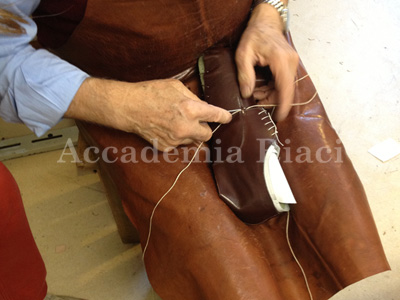 7) Bernardo has started to hand stitch the uppers on his derby shoes for his dad.

Bernardo已經開始手縫他爸爸的德比鞋。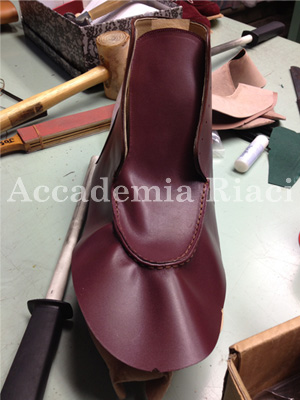 8) Josh's derby shoes are a pair of ankle boots. His stitching is nice and neat, you can't tell he is still a first-year student at all.

Josh的德比鞋是一雙踝靴。他的車縫很漂亮且乾淨,完全無法看出他還是一個初學者。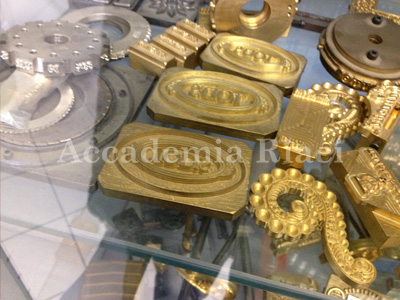 9) In today's art visit class, we went to a local stamp factory. Many stamps of worldwide famous brands are made here.

今天的藝術參觀課程我們去了一家當地烙印鐵工廠,許多世界知名品牌的烙印鐵都是在這裡生產的。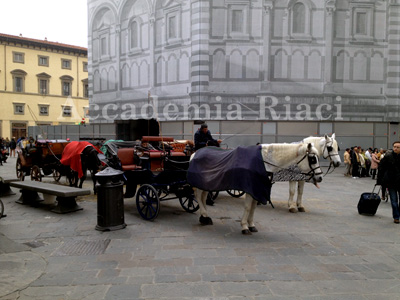 10) The winter arrives in Florence this week. Look at these horses also wearing their own jackets.

佛羅倫斯的冬天本週已經來臨,馬兒也開始穿上牠的冬衣。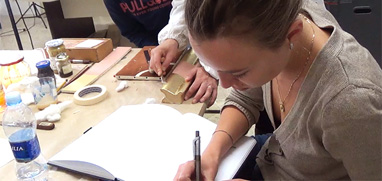 At Accademia Riaci, we are recruiting Course Reporters from our students. The students who are chosen to become Course Reporters are given 10 % of the tuition as their scholarship fee.
The Reporters who have submitted excellent reports will have his or her profile posted on our school website for the next 5 years as an alumnae and will be able to connect with their business chancesafter their graduation.