Accademia Riaci
Student Reports
Read all class reports from our students!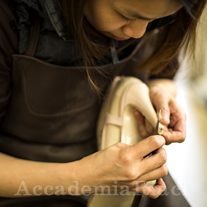 Reporter
Yi-Chen Chou
Nationality: Taiwan
Course: Shoe Making
Program: Master 1year Course
Period: Sept.8,2014-Apr. 24,2015
With medical background specializing in biomechanics of lower extremity, Yi-Chen Chou is interested in producing bespoke shoes for both general population and people with special needs. By taking the entry level of shoe making course last year at Florence, she has now equipped with the fundamental skills of shoemaking, and would like to learn more advanced shoemaking techniques as well as to integrate the gained knowledge onto prospective orthopedic shoes using customized lasts through her second year.
Oct. 28, 2014 | Posted in Reports, Shoemaking , Student Reporter | Tags:Yi-Chen Chou, ShoemakingReporter: Yi-Chen Chou | Course: Shoemaking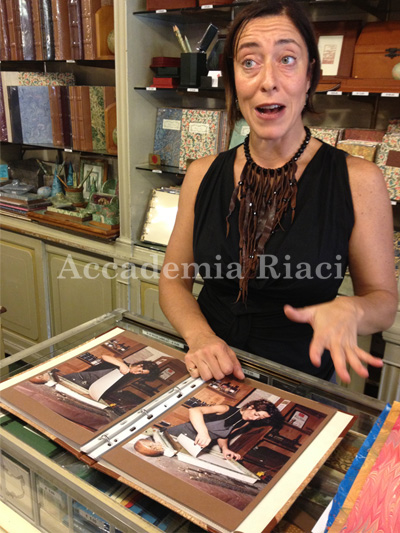 1) During the art visit class last Friday, we've visited an antique shop of marble paper. The studio has been open in Florence for 158 years, and the lady who gave us a tour is their 6th generation.

上週五的藝術參觀課程我們造訪了一間以古法製作裝飾紙的老店,它已經在佛羅倫斯開店158年了,而幫我們做簡介的這位女士是他們的第六代。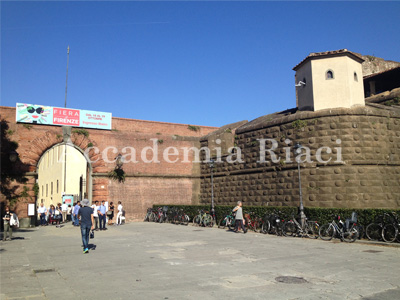 2) Also, last weekend there was a local festival taking place at Fortezza da Basso in Florence.

此外,上週末在佛羅倫斯的展覽中心有當地特產市集。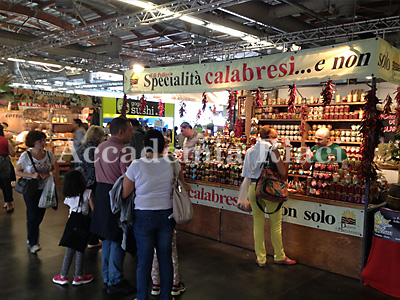 3) I sampled some local cheeses as well as tasted couple wines here.

我在這裡試吃了一些當地的起司並品嚐了葡萄酒。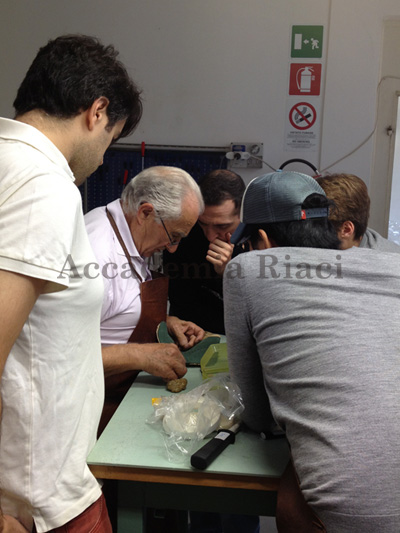 4) Back to the school, students continued on learning the Oxford shoes.

同到學校,學生們繼續學習牛津鞋的製鞋流程。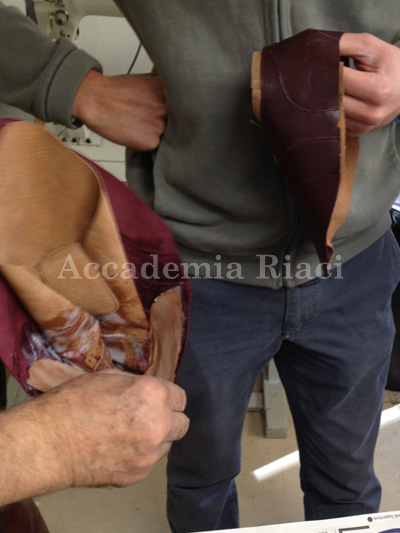 5) Bernardo was learning how to put the heel counter in and do the lasting.

Bernardo正在學習如何擺放後蹄膠及入楦幫鞋。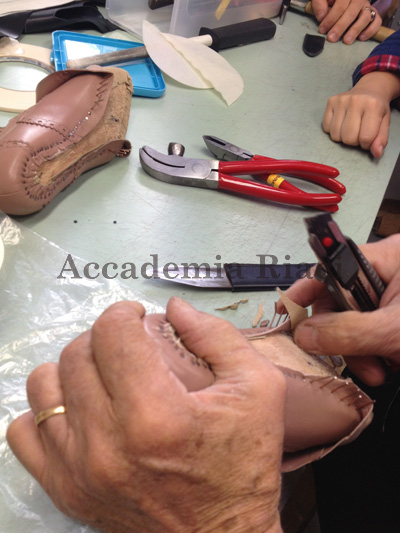 6) Earlene has just done the toe cap and about to finish the lasting.

Earlene則剛擺完頭套並準備完成幫鞋流程。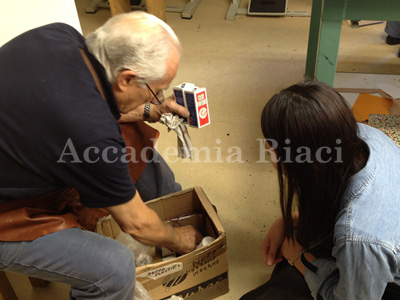 7) Natsumi has finished her shoes this week and was learning how to polish the stacked heels and shoe uppers.

Natsumi本週已經完成了她的鞋子,並學習如何打亮鞋跟與鞋面。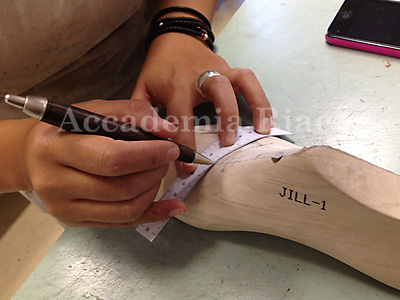 8) Both Jill and Amy have moved forward and started to make patterns on their next designs.

Jill和Amy兩個人各完成了他們的鞋並著手為新鞋取版。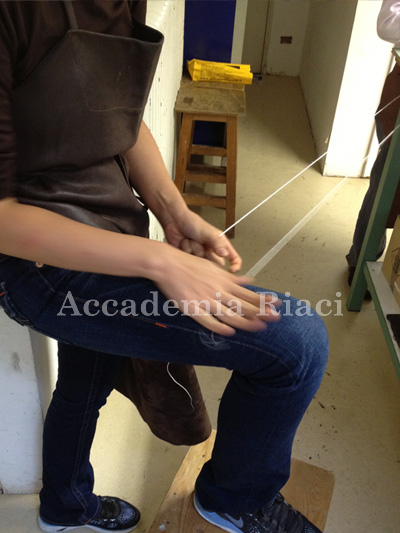 9) I was preparing the threads for my upcoming bottom stitching.

我正在為我即將要做的手縫底準備縫線。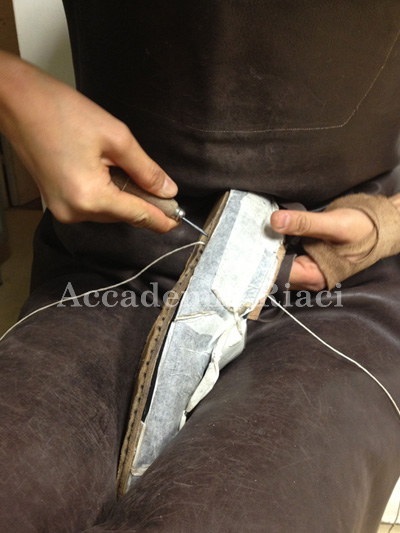 10) They will be Blake construction as it provides lightweight and flexibility.

我的鞋底將會採用布萊克工法,因為它的優點是輕量且有彈性。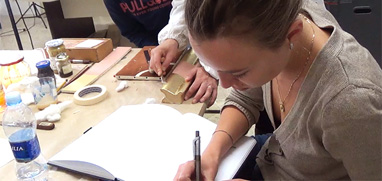 At Accademia Riaci, we are recruiting Course Reporters from our students. The students who are chosen to become Course Reporters are given 10 % of the tuition as their scholarship fee.
The Reporters who have submitted excellent reports will have his or her profile posted on our school website for the next 5 years as an alumnae and will be able to connect with their business chancesafter their graduation.