Accademia Riaci
Student Reports
Read all class reports from our students!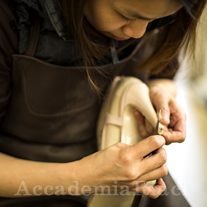 Reporter
Yi-Chen Chou
Nationality: Taiwan
Course: Shoe Making
Program: Master 1year Course
Period: Sept.8,2014-Apr. 24,2015
With medical background specializing in biomechanics of lower extremity, Yi-Chen Chou is interested in producing bespoke shoes for both general population and people with special needs. By taking the entry level of shoe making course last year at Florence, she has now equipped with the fundamental skills of shoemaking, and would like to learn more advanced shoemaking techniques as well as to integrate the gained knowledge onto prospective orthopedic shoes using customized lasts through her second year.
Sep. 24, 2014 | Posted in Reports, Shoemaking , Student Reporter | Tags:Yi-Chen Chou, ShoemakingReporter: Yi-Chen Chou | Course: Shoemaking
1) On my way to school. This year, the fall is coming much earlier than last year. However, the best thing is that the Florence's cathedral is always there with us regardless the weather.

上學途中的一景。今年的秋天來的比去年早,然而,無論何種氣候聖母百花大教堂都矗立在那兒陪著我們。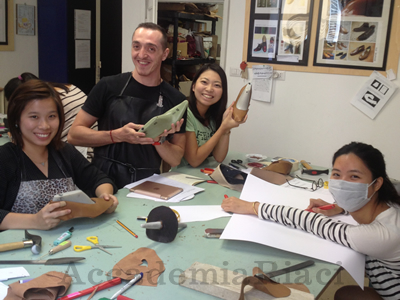 2) School life is undoubtedly happy, look at those smiles on these cute new faces.

學校生活是相當快樂的,看看這些新生們的燦爛笑容。
3) The continuous students have already had professional looks, haven't they?

舊生們看起來是不是也已經有製鞋師傅的架式了呢?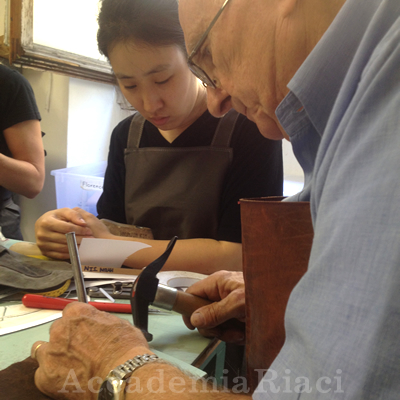 4) We are super dedicated during the class hour.

上課的時候我們很認真。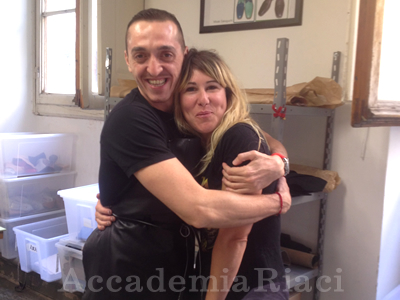 5) But we also have a lot of fun during the coffee break.

但中場休息時間我們也玩得很瘋。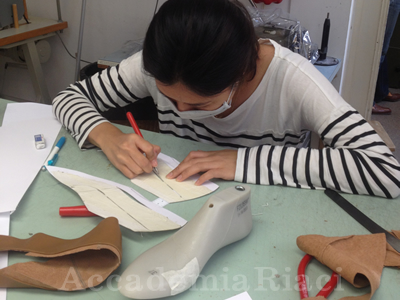 6) New students are continuously learning the basic skills of patterning this week.

新生們本週持續學習基本的打版技巧。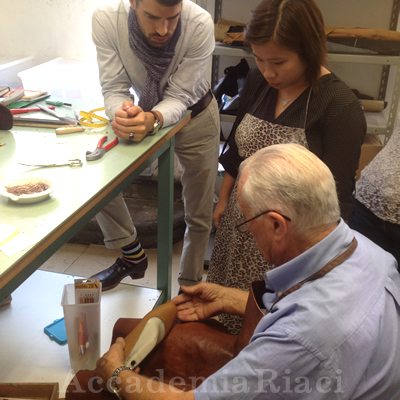 7) Some have finished their upper stitching and move on to the lasting process.

但有些已經完成了鞋面車縫並開始入楦幫鞋。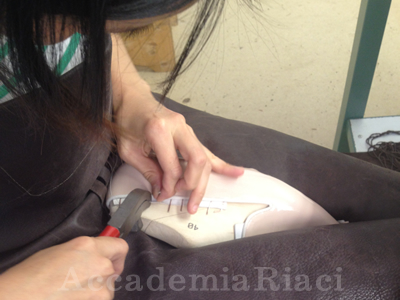 8) As being a continuous student, I am working more independently. Do you like my loafer shoes?

身為一個舊生,我已經能夠較獨立的學習。喜歡我的樂福鞋嗎?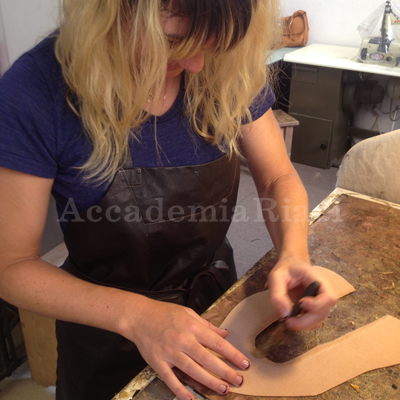 9) Another master student, Amy from Canada, is working on her pattern trial.

另一位碩生是來自加拿大的Amy,她正在試版。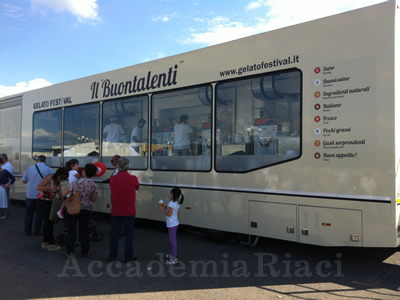 10) At Florence, there are always different festivals taking place. I can see people's craving for gelato during the gelato festival on Piazzale Michelangelo.

在佛羅倫斯不用擔心沒事可以做因為經常有活動,好比上週在米開朗基羅廣場就有冰淇淋節。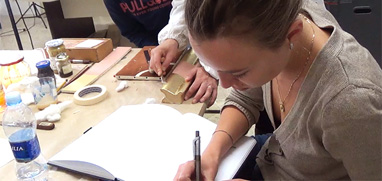 At Accademia Riaci, we are recruiting Course Reporters from our students. The students who are chosen to become Course Reporters are given 10 % of the tuition as their scholarship fee.
The Reporters who have submitted excellent reports will have his or her profile posted on our school website for the next 5 years as an alumnae and will be able to connect with their business chancesafter their graduation.