Accademia Riaci
Student Reports
Read all class reports from our students!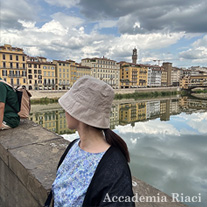 Reporter
Yuko U.
Country: Japan
Course: Bag Making & Leather Arts
Program: Summer Course
Period: Sep 11, 2023 – Sep 22, 2023
I originally did leather crafts as a hobby, and I was also interested in studying abroad, so I joined this school because I wanted to experience Italy, the home of leather. This is a 2-week course. I enjoy making bags even though it's a lot of hard work. Every day, I experience Italian Renaissance culture, visit my favorite museums, eat delicious food, and have a dream-like time. 元々趣味でレザークラフトをしていて、留学にも興味があり、今回革の本場イタリアで経験がしたくてこの学校に参加しました。2週間のコースです。四苦八苦しながらも楽しく鞄製作をしています。日々イタリアのルネサンスの文化に触れて大好きな美術館巡りもして美味しいものを食べ歩き夢のような時間を過ごしています。
Oct. 11, 2023 | Posted in Reports, Bag Making & Leather Arts , Student Reporter | Tags:Yuko U., Bag Making & Leather ArtsReporter: Yuko U. | Course: Bag Making & Leather Arts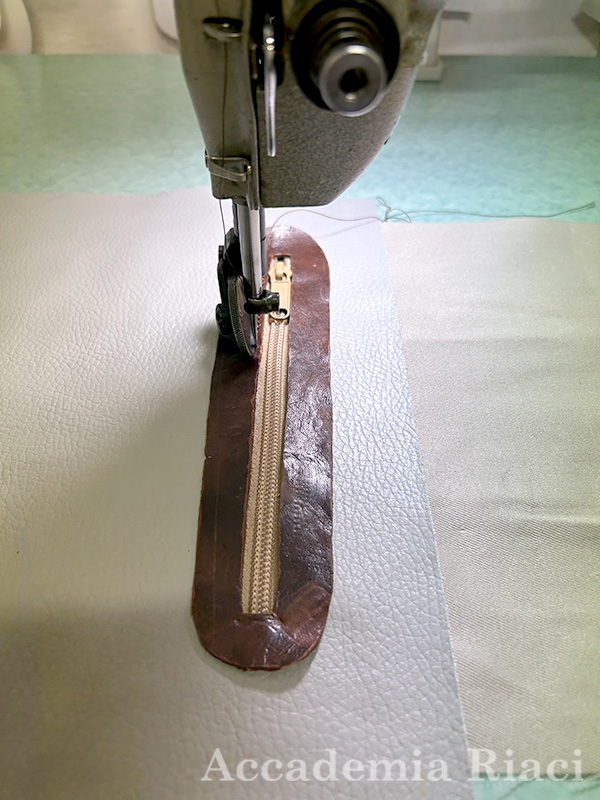 I am making a backpack. This is the sewing machine sewing the zipper for the inside pocket. リュックを製作しています。内ポケットのファスナーをミシンで縫っているところです。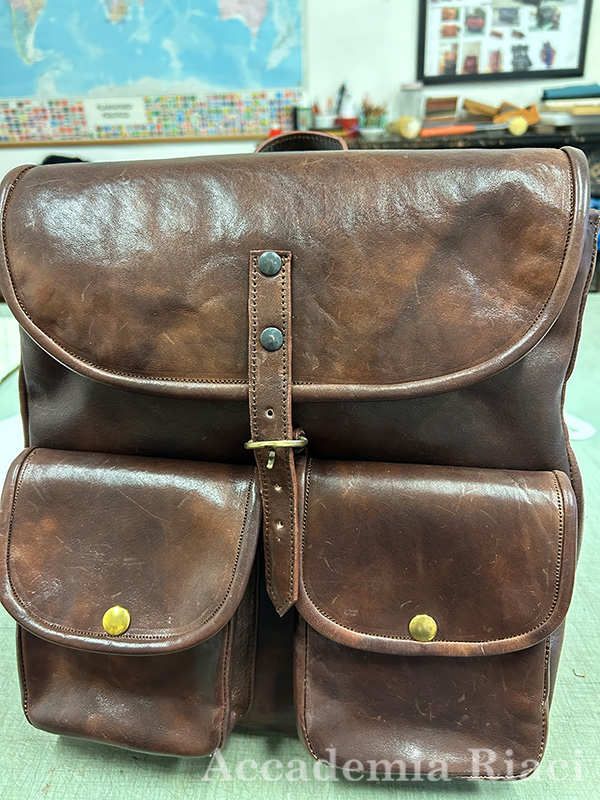 This is the completed backpack. It was quite difficult, but I managed to complete it with the help of my teacher. 完成したリュックです。難易度の高いものだったのですが先生の助けを借りて何とか仕上がりました。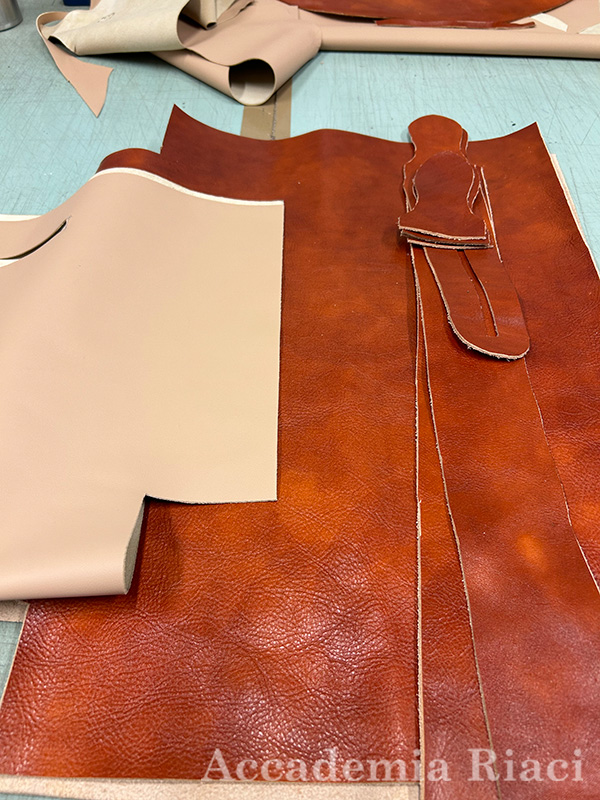 The next thing I made was a shopping bag. This is where the pattern was cut. 次に製作したのがショッピングバッグです。こちらは型紙を切ったところです。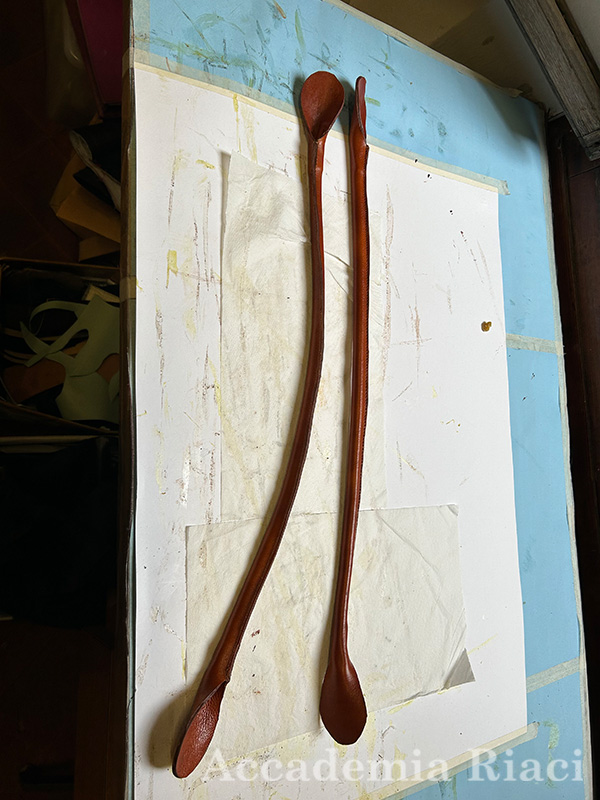 Making the bag handle. Secure it with glue and then sew it with a sewing machine. バッグの持ち手の製作中。のりで止めてからミシンで縫っていきます。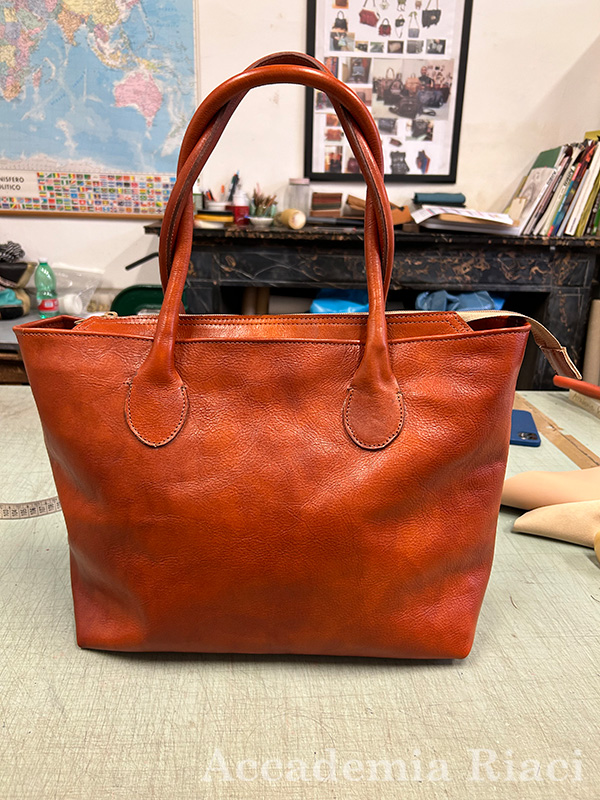 This is the completed shopping bag. I also added a zipper as requested. I managed to finish it in 2 days. 完成したショッピングバッグです。ファスナーも希望してつけました。何とか2日間で仕上げました。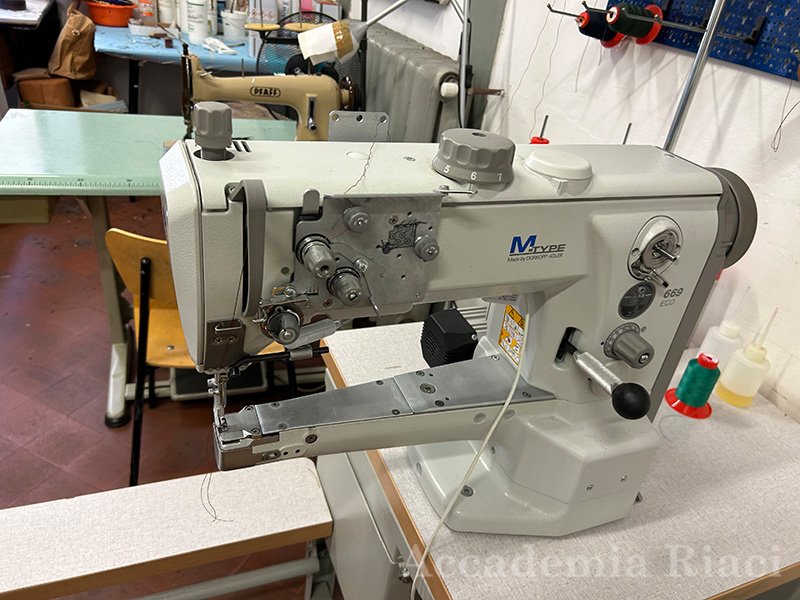 This is an industrial sewing machine used in the classroom. There are some tricks to getting used to it. This is the best spec, and I used this sewing machine when I was in a difficult situation. I see, it was different from the others. 教室で使用している工業用ミシンです。慣れるのにちょっとコツが入ります。これが一番いいスペックで、難所の時はこのミシン使いました。なるほど、他と違いました。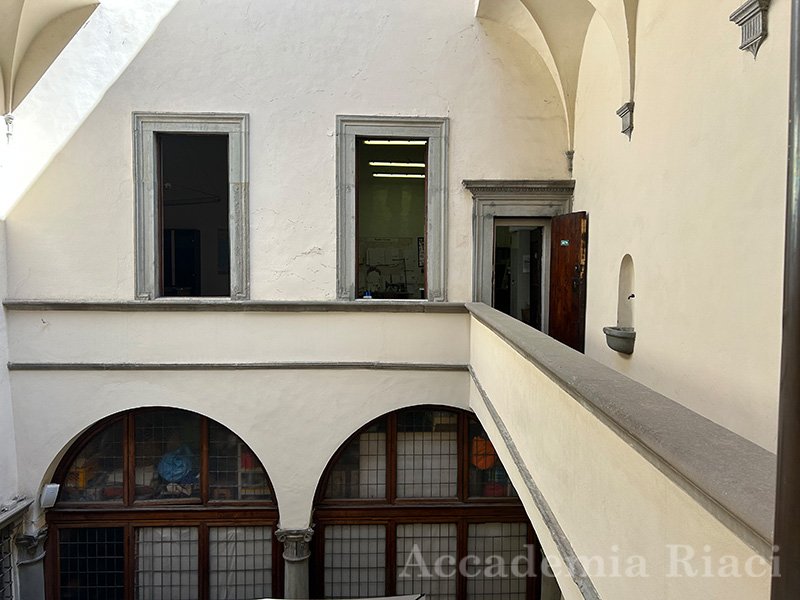 A view of the classroom, located at the back of the breezeway. Yarn is available in various colors. You may use items found in the classroom, such as zippers and bag hardware. We had a Japanese interpreter, so detailed instructions were conveyed smoothly, which was very helpful. 教室の風景、渡り廊下の奥にあります。糸はいろんな色が用意されてます。ファスナーやバッグの金具など教室にあるものは使用可能です。日本語の通訳さんがいるので細かい指示などスムーズに伝わり大変助かりました。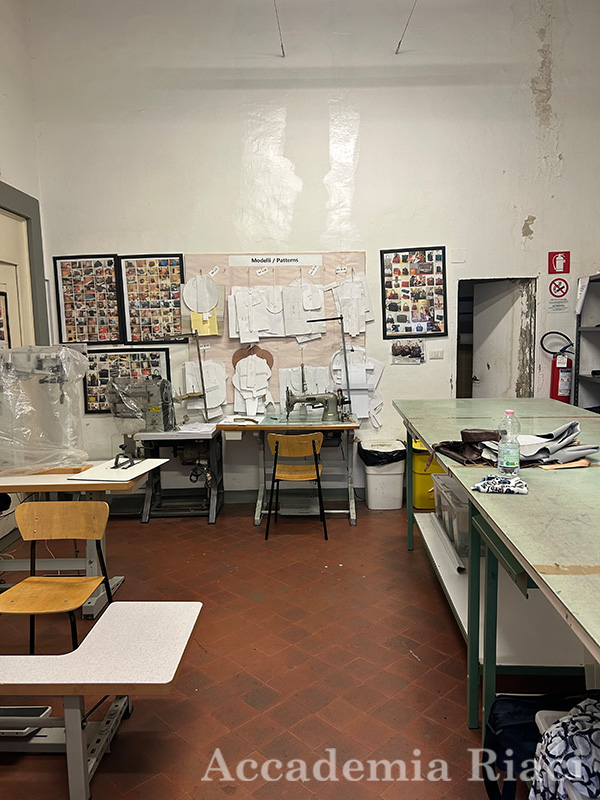 Class 教室の風景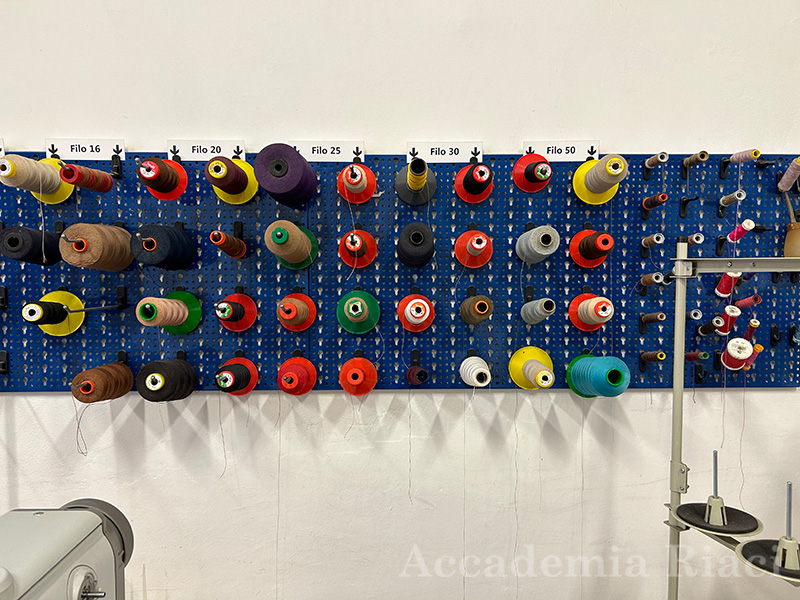 Class 教室の風景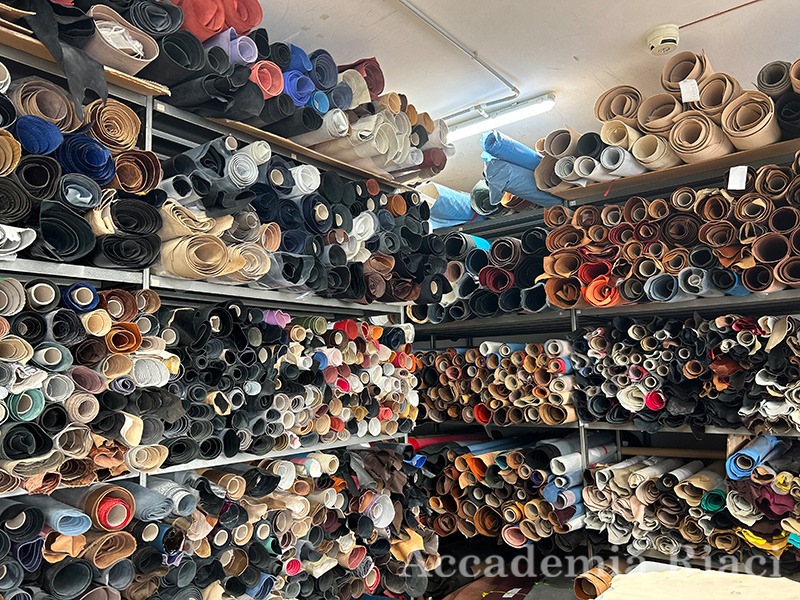 This is a leather fabric store. It's about 30 minutes from the school, about 8 minutes by tram, and 3 minutes on foot. We sell a variety of high quality leathers. I bought the fabric. 革の生地店です。学校からだと30分くらい、トラムで約8分、徒歩3分のところにあります。いろんな良質の革が売っています。私はうち生地を購入しました。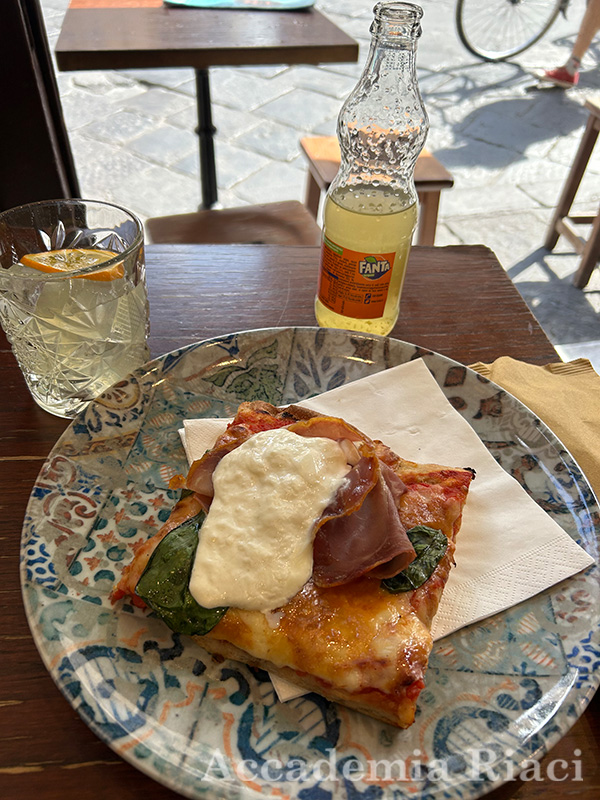 This is a snack cafe located right near the school. I sometimes have coffee or lunch here. 学校のすぐ近くにある軽食カフェです。ここで時々コーヒーやランチしました。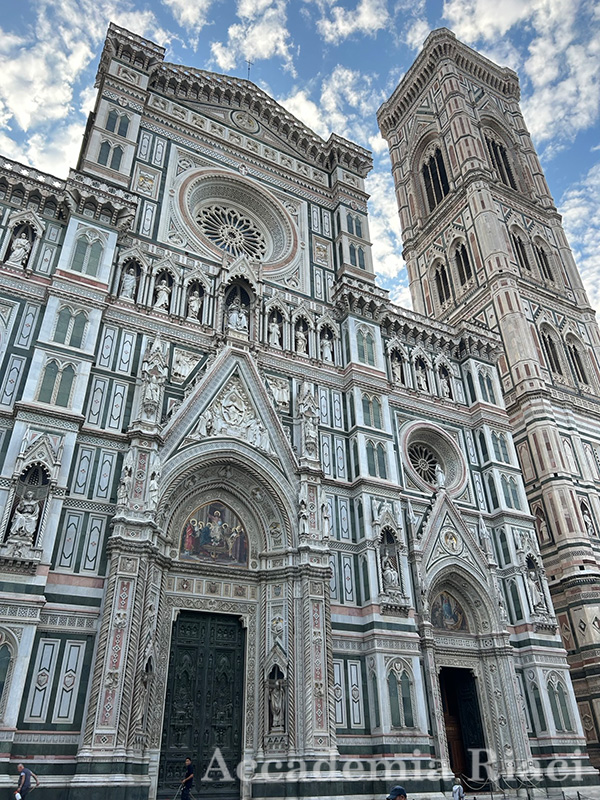 The Cathedral of Santa Maria del Fiore is right next to the school, and it's a view I see every day. Florence is a treasure trove of art. The churches, art galleries, museums, and palaces were all wonderful, and I had a blissful time being there. 学校のすぐそばにサンタ・マリア・デル・フィオーレ大聖堂があり、毎日みた景色です。フィレンツェは芸術の宝庫です。教会、美術館、博物館、宮殿どこも素敵で、そこにいたことが至福の時間でした。
Cathedral of Santa Maria del Fiore. サンタ・マリア・デル・フィオーレ大聖堂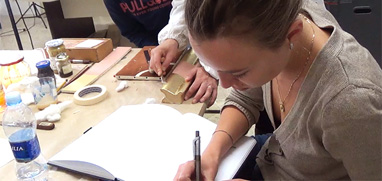 At Accademia Riaci, we are recruiting Course Reporters from our students. The students who are chosen to become Course Reporters are given 10 % of the tuition as their scholarship fee.
The Reporters who have submitted excellent reports will have his or her profile posted on our school website for the next 5 years as an alumnae and will be able to connect with their business chancesafter their graduation.