Accademia Riaci
Student Reports
Read all class reports from our students!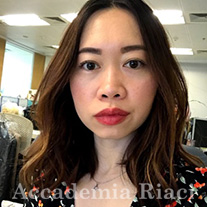 Reporter
Arpagorn Darintapong
Country: Thailand
Course: Bag Design
Program: One-Year Course
Period: Sep 2, 2019 - Apr 24, 2020
With a background working in the fashion industry as a bag designer for a brand in Bangkok, Thailand. She participated in the art and design competition of Accademia Riaci in the year 2018 and won 2nd place in the Bag Design category. She decided to pursue her goal and broaden her knowledge in Florence, Italy.
Jul. 15, 2021 | Posted in Reports, Bag Design , Student Reporter | Tags:Arpagorn Darintapong, Bag DesignReporter: Arpagorn Darintapong | Course: Bag Design
Week 9: Bag design course
Tue 05.11.2019
Design class
Today I continued sketching backpack with color and discussed with Prof. Veronica about the materials for handle and decoration. She suggested me a jewelry brand that they use resin as a reference that I could go to see the store later.
Wed 06.11.2019
Design class
Today I scanned the bag sketches to edit and clean in Photoshop for making a presentation. Prof. Veronica taught me some photoshop techniques and what should I do for portfolio.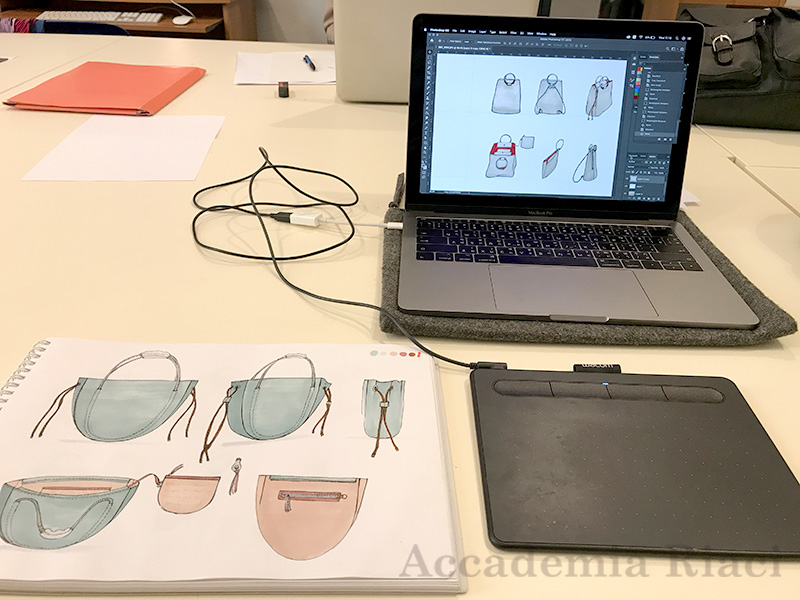 Pic 01: Working on my sketch in Photoshop
Basic lesson – Painting class
We started painting study. I used gouache color for medium and paint the model sculpture in the studio. Prof. Lorenzo taught me about drawing and painting techniques.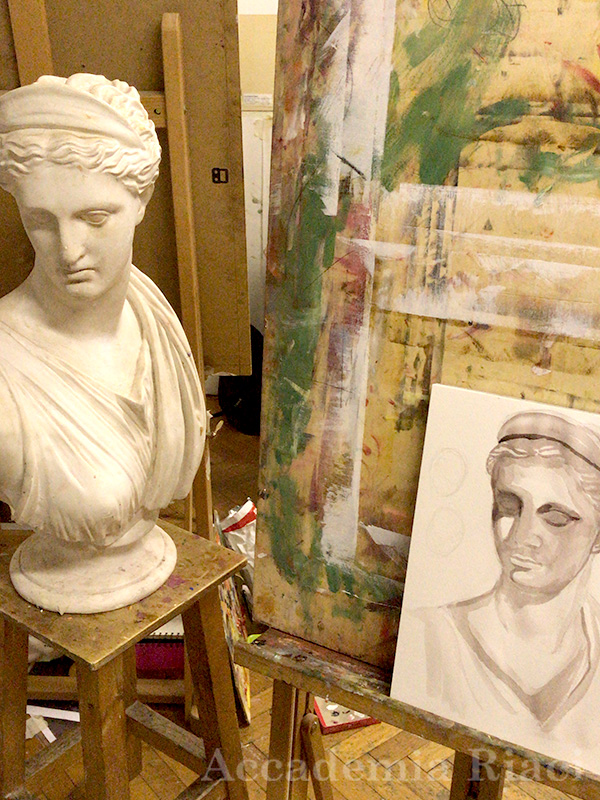 Pic2: Painting in studio
Thu 07. 11.2019
I continued editing my sketches in Photoshop. Prof. Francesca guided me in some detail works. In the afternoon I took a walk in Santa Croce area and went to see an interesting show room and workshop for visitors.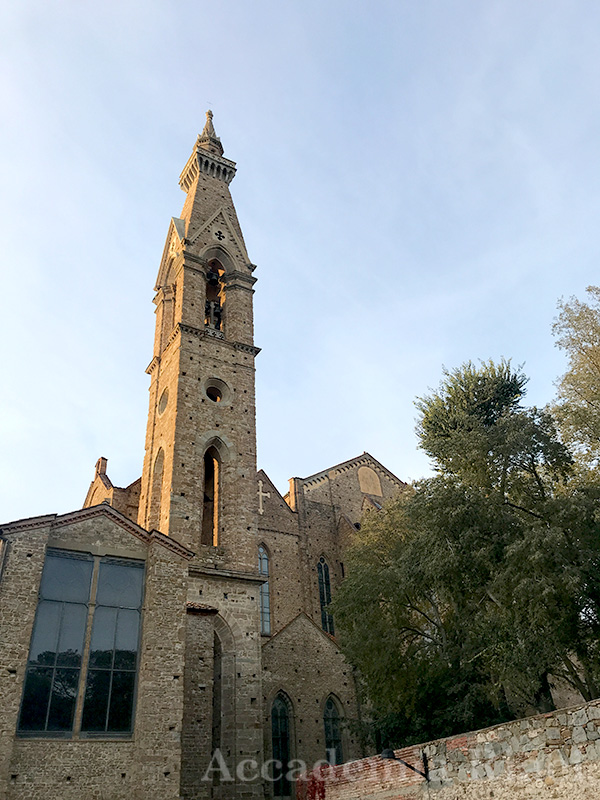 Pic3: Visiting Santa Croce area
Fri 08.11.2019
Art visit – Basilica di Santo Spirito
Today we visited the church of Santo Spirito in Oltrano quarter. This is the examples of Renaissance architecture. The last work of Brunelleschi. There was a wooden crucifix that Michelangelo made for the church when he lived and worked there for sometimes. I had a great time observing artworks in the church.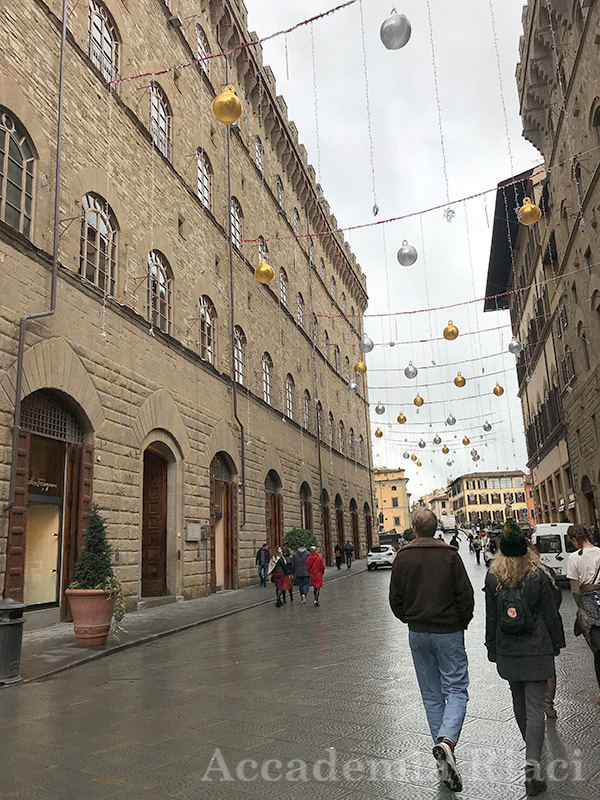 Pic 4: Basilica di Santo Spirito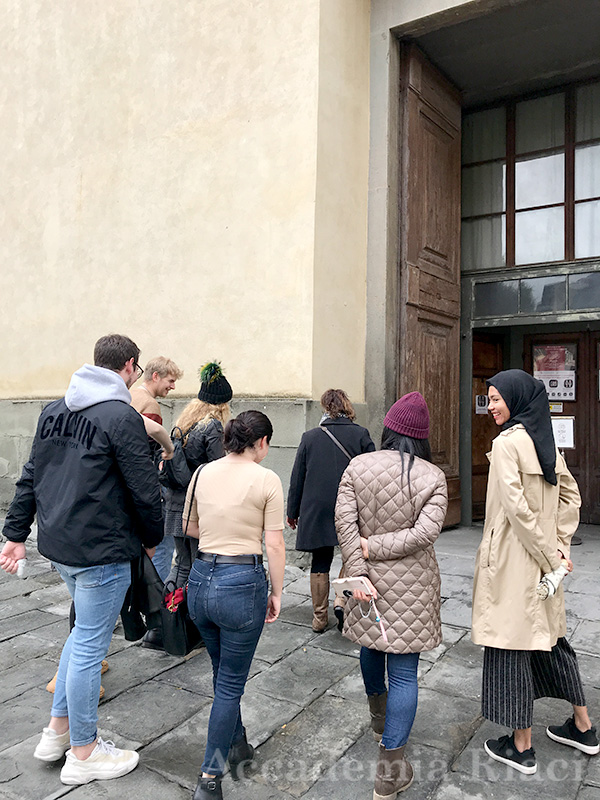 Pic 5: Basilica di Santo Spirito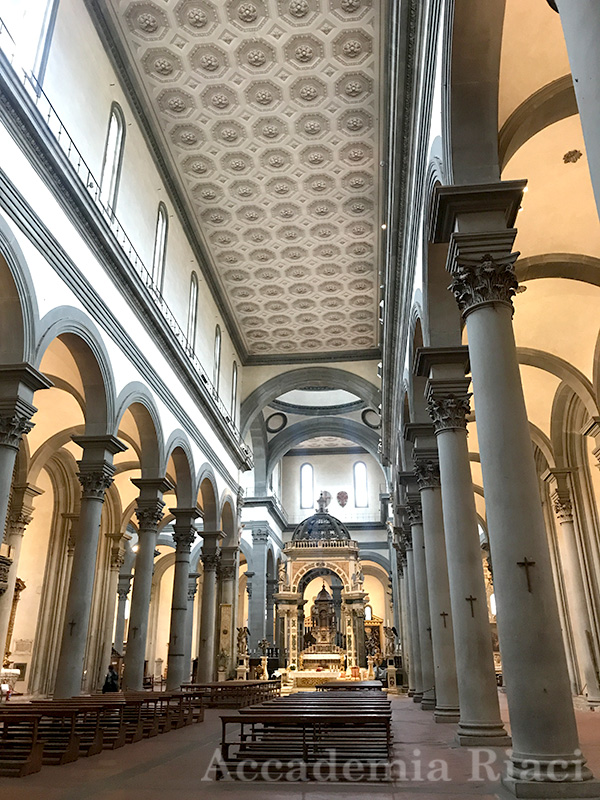 Pic 6: Basilica di Santo Spirito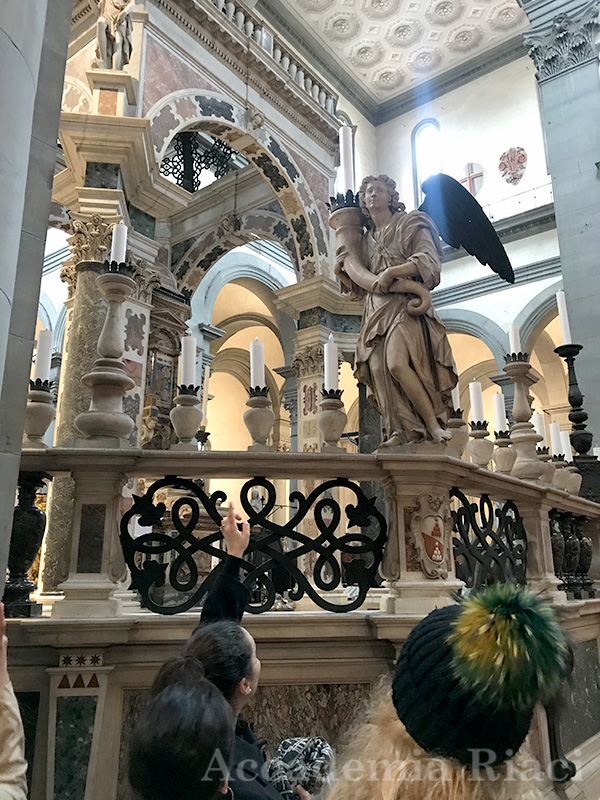 Pic 7: Basilica di Santo Spirito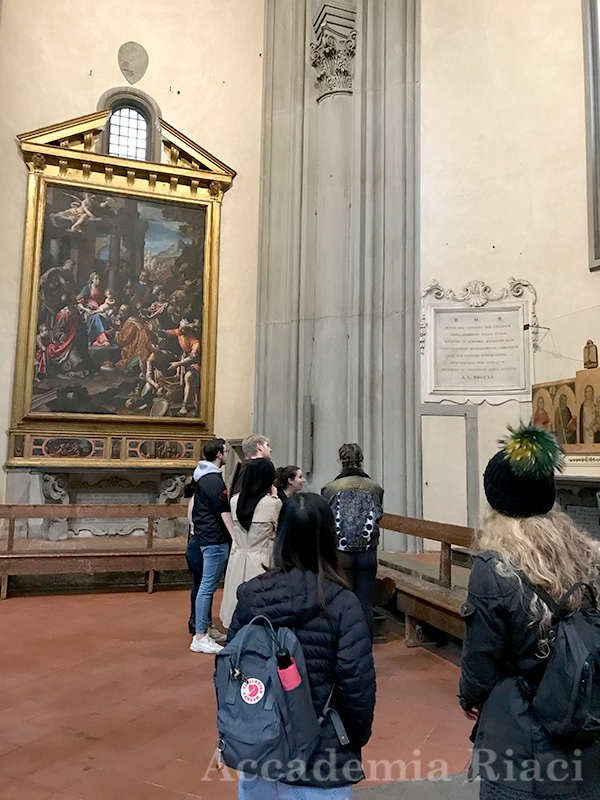 Pic 8: Basilica di Santo Spirito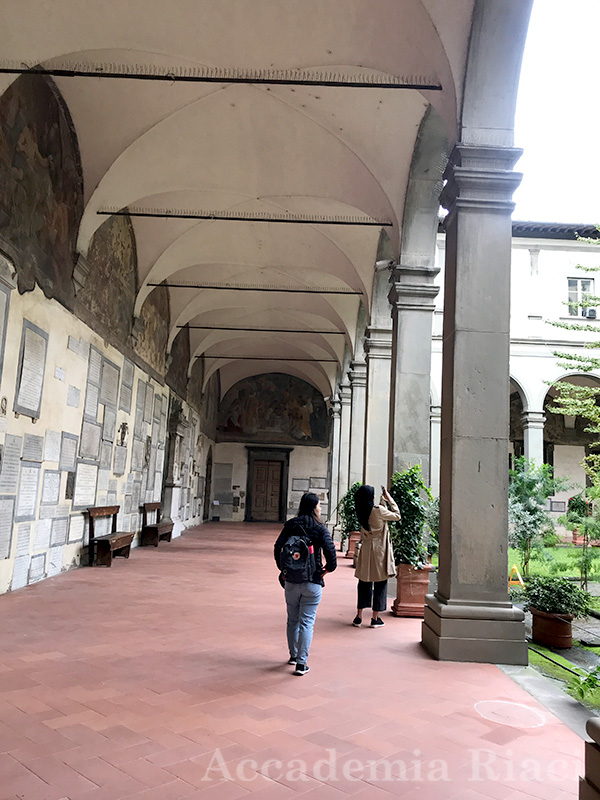 Pic 9: Basilica di Santo Spirito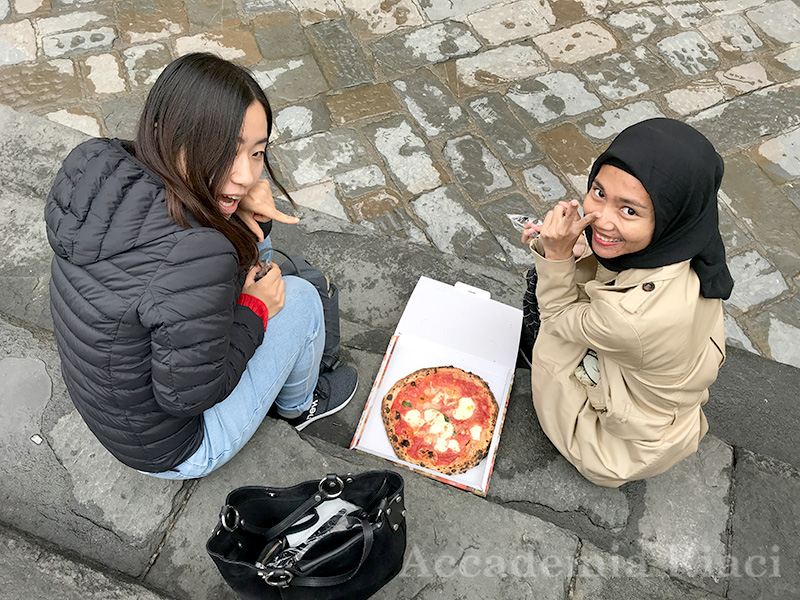 Pic10: We had Gusta pizza for lunch at Piazza di Santo Spirito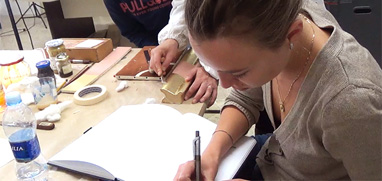 At Accademia Riaci, we are recruiting Course Reporters from our students. The students who are chosen to become Course Reporters are given 10 % of the tuition as their scholarship fee.
The Reporters who have submitted excellent reports will have his or her profile posted on our school website for the next 5 years as an alumnae and will be able to connect with their business chancesafter their graduation.