Accademia Riaci
Students' Blog
Up-to-date report from one of our students!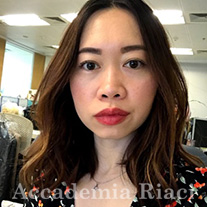 Reporter
Arpagorn DARINTAPONG
Nationality: Thai
Course: Bag Design
Program: One-Year Course
Period: Sep. 2, 2019 - Apr. 24, 2020
With a background working in the fashion industry as a bag designer for a brand in Bangkok, Thailand. She has participated in the art and design competition of Accademia Riaci in the year 2018 and has won the 2nd place in the Bag Design category. She decided to pursue her goal and broaden her knowledge in Florence, Italy.
バンコク(タイ)でブランドのバッグデザイナーとしてファッション業界に携わる。2018年にアカデミアリアチのアート&デザインコンペティションに参加し、バッグデザイン部門で2位を獲得。目標を達成し、イタリア・フィレンツェで知識を広げるために留学を決意。
Jul. 22, 2020 | Posted in Bag Design, Blog , Student Reporter | Tags:Arpagorn Darintapong, Bag Design | Language:


Reporter: Arpagorn DARINTAPONG | Course: Bag Design
Week 6: Bag design course
Tue 08.10.2019
Design class:
Today I continued with my bag sketch from last week. I realized that my design had some problem with the position of the straps so I discussed with Prof. Francesca for the solution. I had researched other ways to put on the straps to make them more practical and have multiples uses.


Wed 09.10.2019
Design class:
I showed Prof. Veronica the sketches I did on Tuesday. She suggested another way to use the traps more interesting and unique on the bag.


Basic lesson: Color theory with Prof. Monica.
Today we continued the lesson about colors. I have learnt many interest facts about how the colors are made in the past. The natural source of color pigments from animals or plants and how the master artists of Renaissance used theses colors in their works.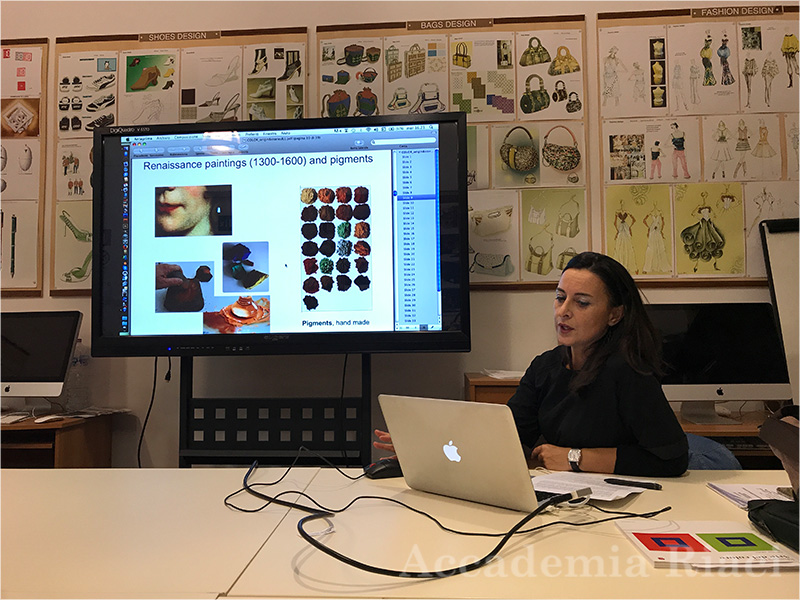 Pic03: Prof. Monica explaining how the color pigments are made in the past

Thu 10.10.2019
Design class:
Continuing with my bag design sketch from Wednesday. We had measured the proper length of the strap to suit the sizing of the bag.

Fri 11.10.2019
Today The Uffizi Galleries are open for free for the tribute to Vittoria della Rovere
This is my third time visiting the Uffizi. There are many masterpieces painting to see and for this time I could see them in details.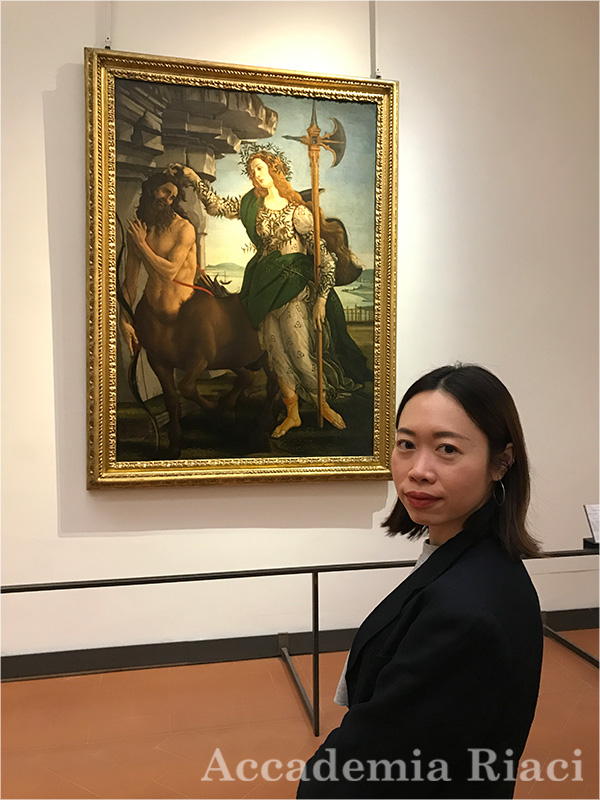 Pic04-06: visiting Uffizi Gallery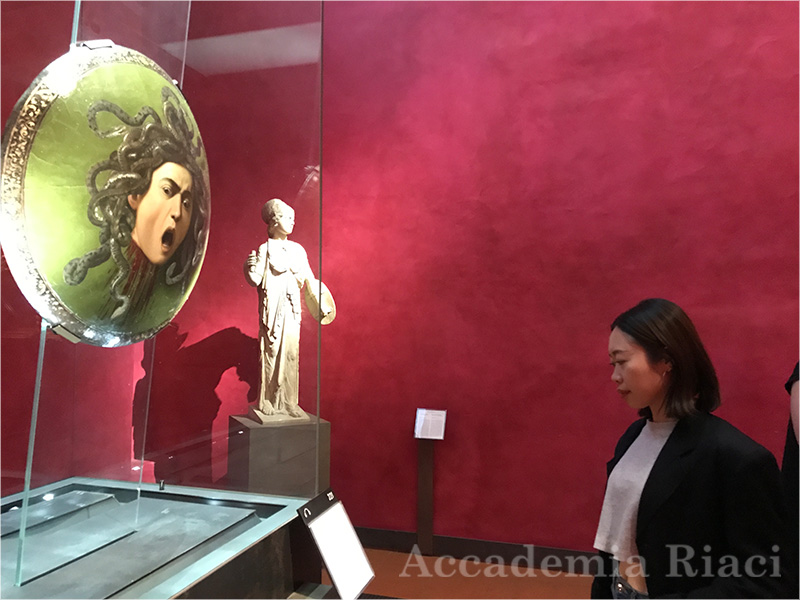 Pic05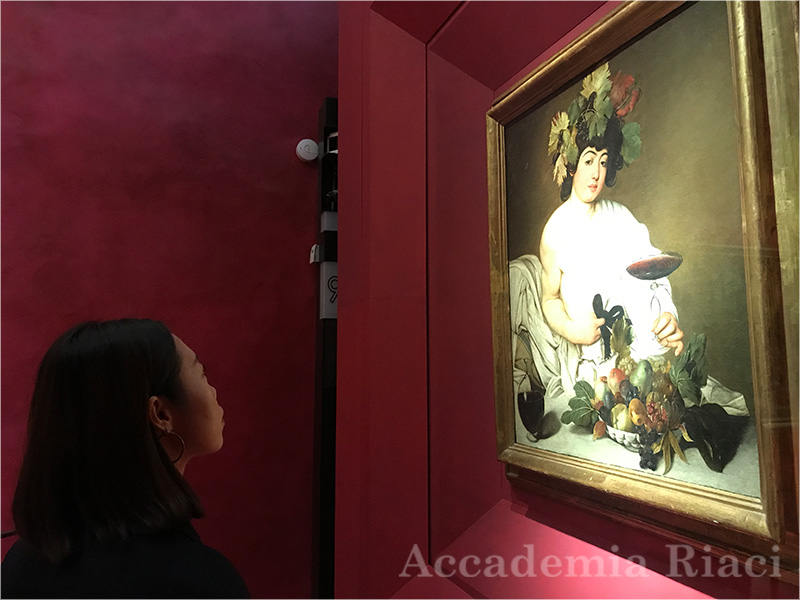 Pic06
Saturday 12.10.2019
Art stage: Water color painting at Piazza Santissima Annunziata with Prof. Lorenzo
Me and my classmates went out for watercolor sketching around the city of Florence with the guidance of Mr. Lorenzo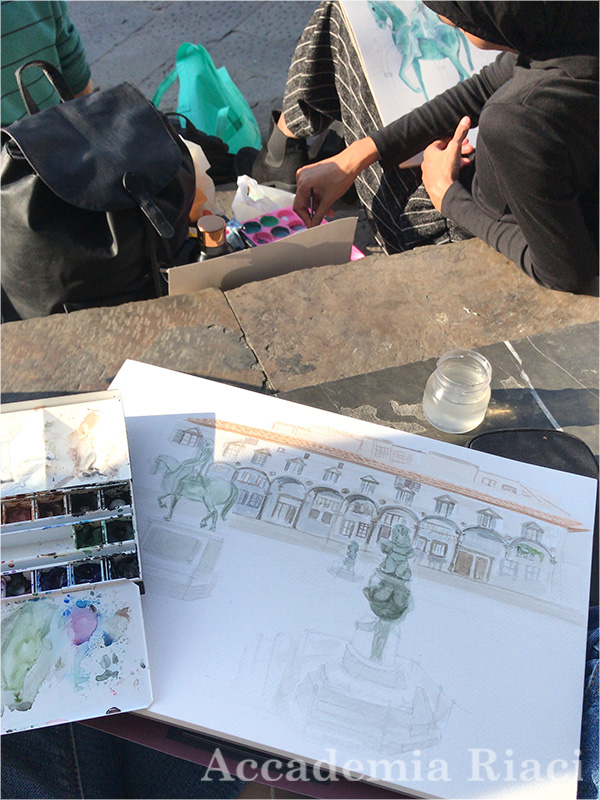 Pic 07-09: Water color sketching session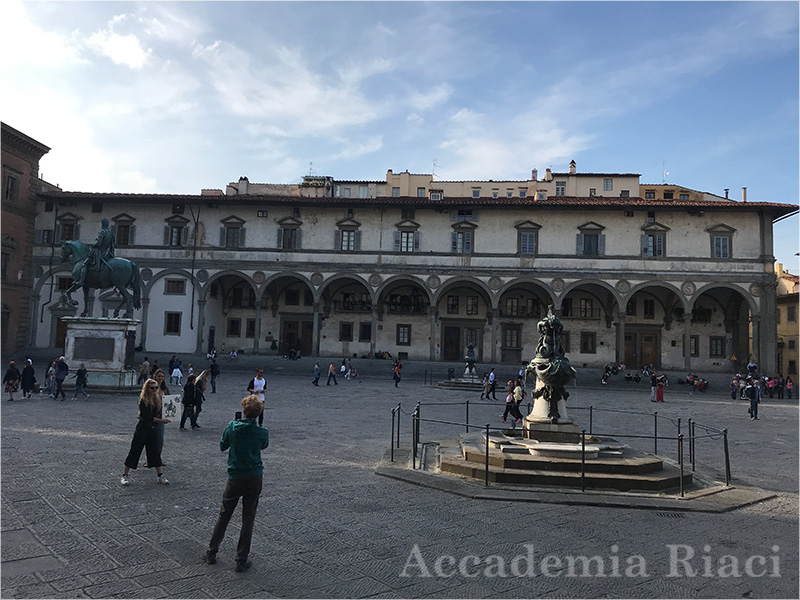 Pic08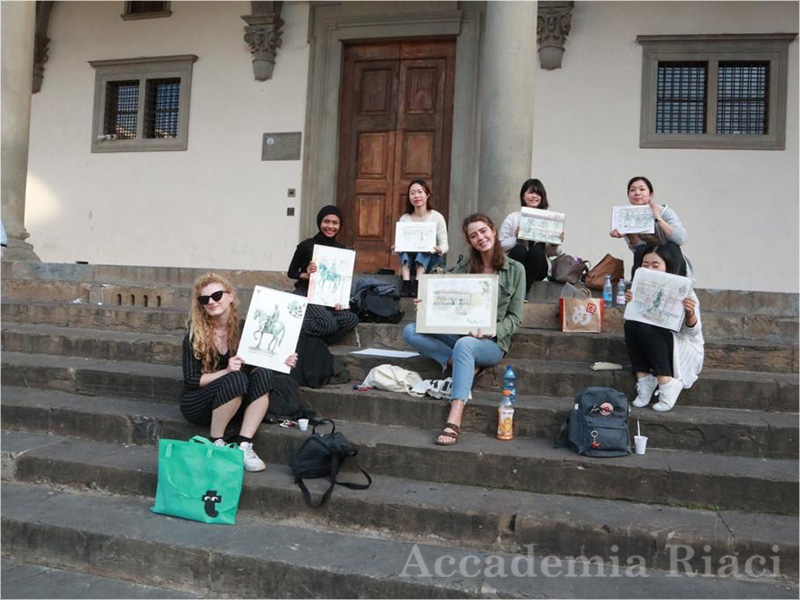 Pic09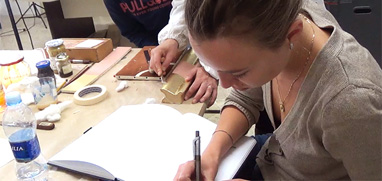 At Accademia Riaci, we are recruiting Course Reporters from our students. The students who are chosen to become Course Reporters are given 10 % of the tuition as their scholarship fee.
The Reporters who have submitted excellent reports will have his or her profile posted on our school website for the next 5 years as an alumnae and will be able to connect with their business chancesafter their graduation.