Accademia Riaci
Student Reports
Read all class reports from our students!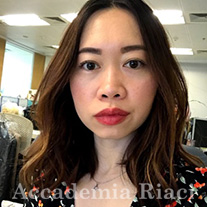 Reporter
Arpagorn Darintapong
Country: Thailand
Course: Bag Design
Program: One-Year Course
Period: Sep 2, 2019 - Apr 24, 2020
With a background working in the fashion industry as a bag designer for a brand in Bangkok, Thailand. She participated in the art and design competition of Accademia Riaci in the year 2018 and won 2nd place in the Bag Design category. She decided to pursue her goal and broaden her knowledge in Florence, Italy.
Mar. 06, 2020 | Posted in Reports, Bag Design , Student Reporter | Tags:Arpagorn Darintapong, Bag Making & Leather ArtsReporter: Arpagorn Darintapong | Course: Bag Making & Leather Arts
Week 3 : Bag design course
Tues 17.09.2019
Today I have proceeded my bag sketches. I tried to develop my bag shapes to asymmetric style which I had never done before. Prof. Veronica also encouraged me with some new ideas. After finishing morning class. Me and 2 classmates went to see a fabric store in San Lorenzo area but most fabrics theirs are suitable for clothing not bags. I love that Italy produces such nice and good quality wool and silk. Later I had early dinner with Tarn, one of my classmates, she just finished her 2 weeks intensive class at Accademia Riaci and going back to Thailand on Wednesday. We had some pasta in a restaurant near Piazza Della Signoria.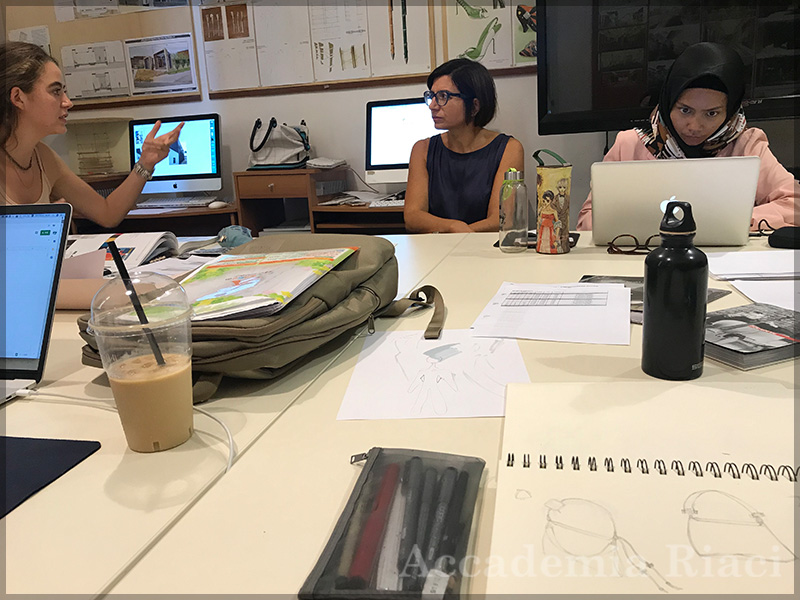 Pic01: In the classroom, Prof. Veronica discussed with a student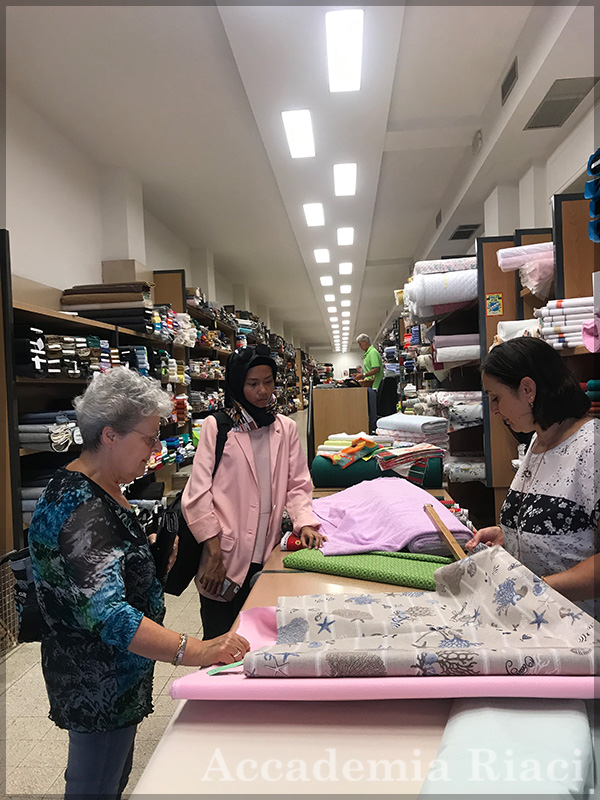 Pic02: Visiting a fabric store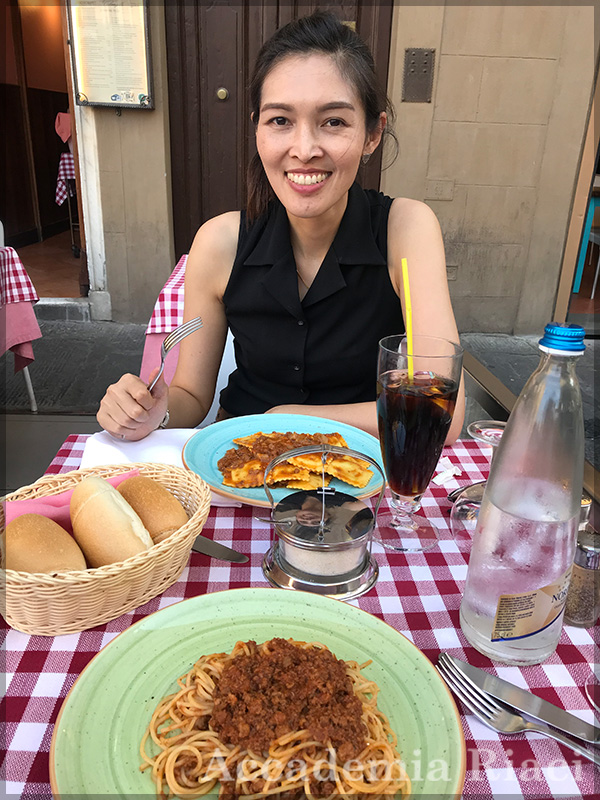 Pic03: Dinner with Tarn at Piazza Della Signoria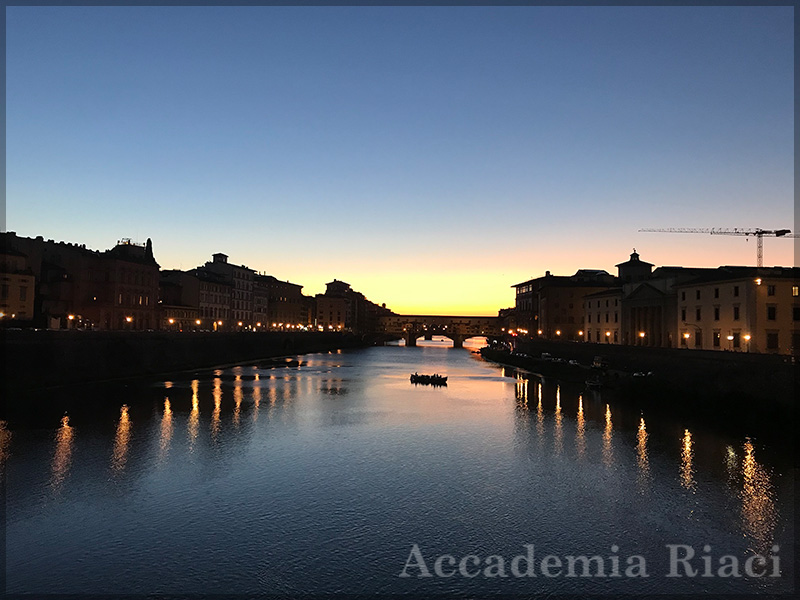 Pic04: Taking a walk by Arno river at sunset
Wed 18.09.2019
In the morning design class. While sketching we discussed about Italian fashion industry. Milan fashion week for S/S 2020 starting this week. I have learnt many things from Prof. Veronica. About buying good quality products that last longer over cheap and fast fashion items. In the sense of environment and ethnic.

Basic lesson class: Storia dell'arte del Rinascimento
We continued with the story of the Medici family, The patron of renaissance Art in Florence 15th century. Prof. Barbara also talked about Mannerism, the art movement that was influenced by Michelangelo. I was really interested in the lesson and was going to find more information. Next Wednesday we're going to have a test.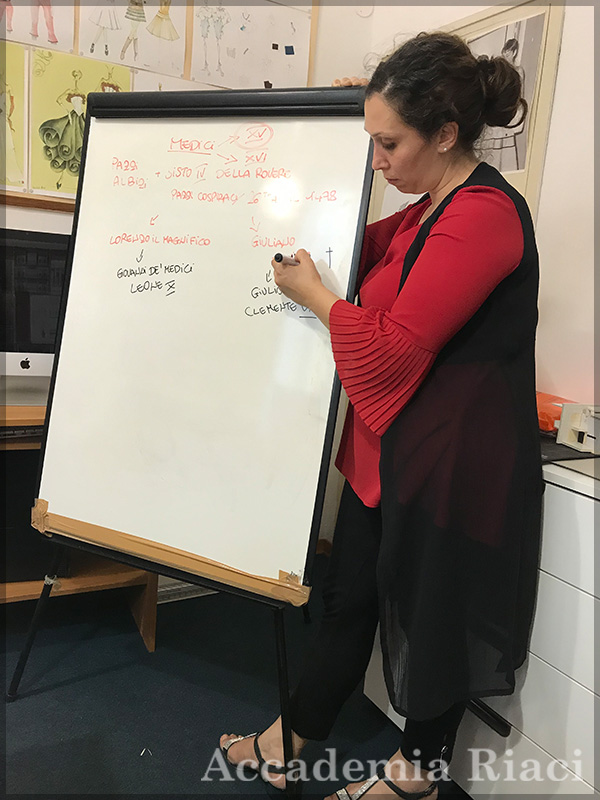 Pic05 : Prof. Barbara was talking about the Medici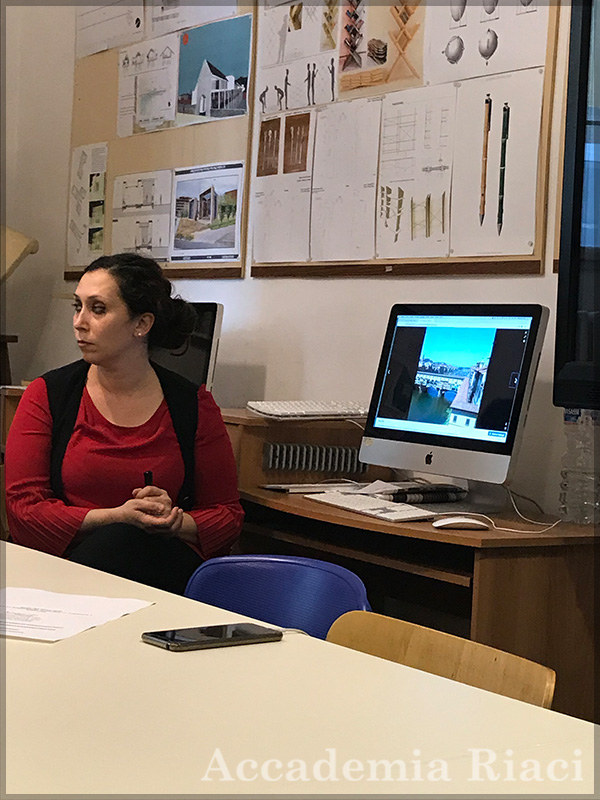 Pic06 : Prof. Barbara was talking about the Medici
Thu 19.09.2019
Today Prof. Veronica advised me to proceed sketching with colors so I can see the variation of designs. I wasn't confident with using color in sketching so it was good to start practicing.
Even though in my free time, I like to draw and paint for my personal project like fashion illustration.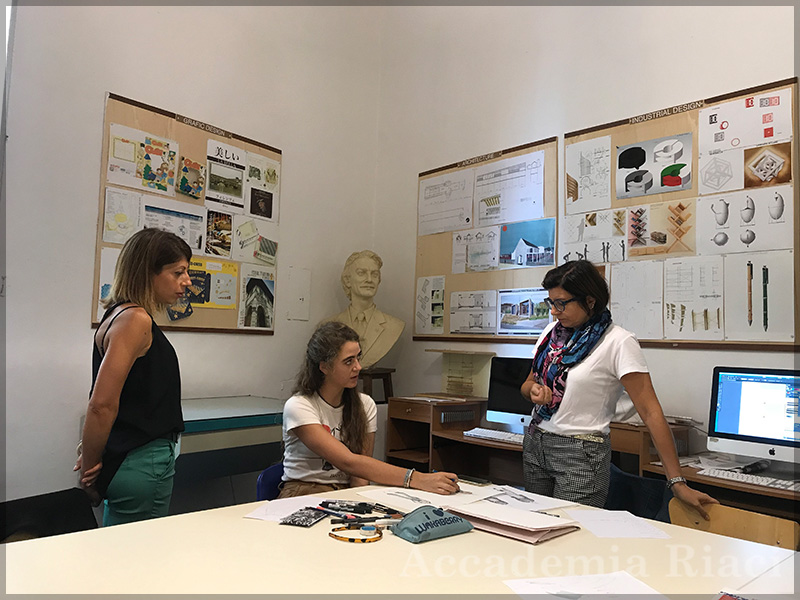 Pic07 : In the classroom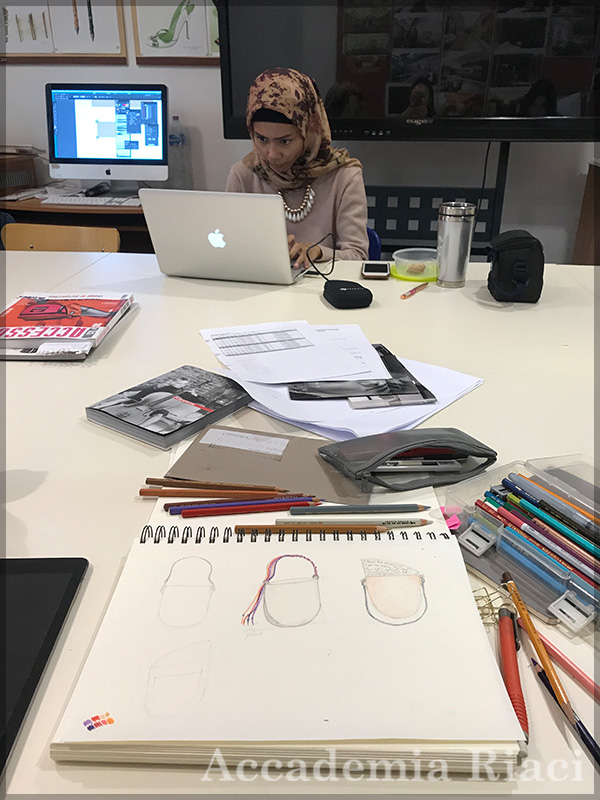 Pic08 : In the classroom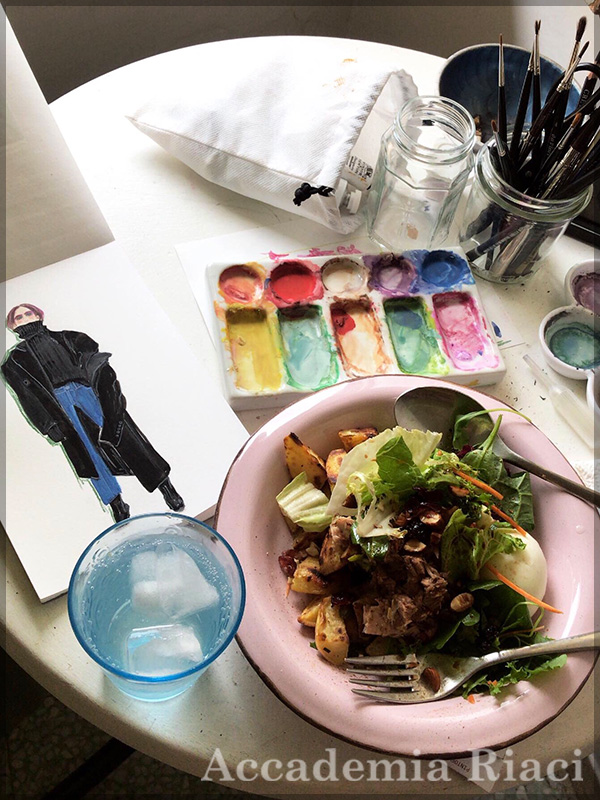 Pic09 : Painting and dinner at home
Fri 20.09.2019
Art visit: Badia Fiorentina
This morning the weather in Florence was really nice and chilly. I went to see Badia Fiorentina with Prof. Barbara and other students. This Badia or abbey was founded in 978.
Inside the church was so serene and quiet. There was a masterpiece painting by Filippo Lippi, The famous renaissance artist.
After tour, I went to a café at Murate for reading a book because the weather was nice to stay outside and went to Sant'Ambrogio market to buy some bread and fruits.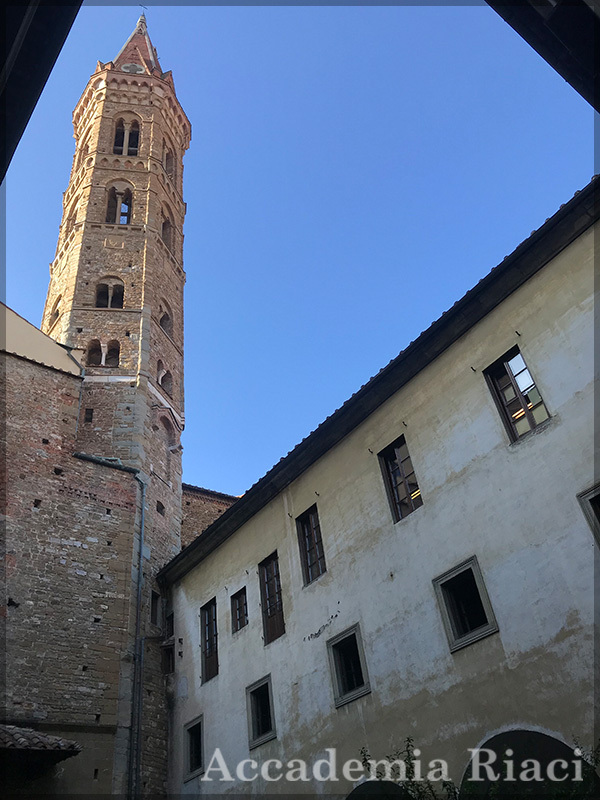 Pic10 : Inside Badia Fiorentina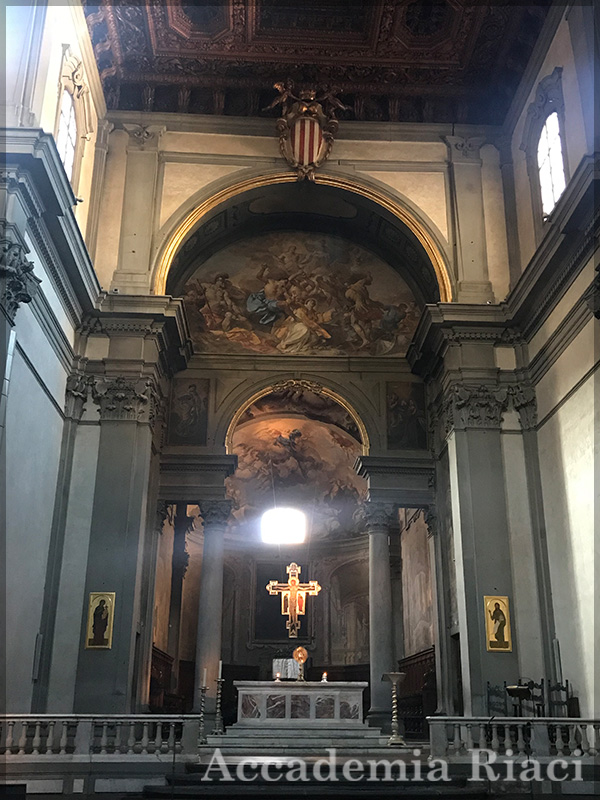 Pic11 : Inside Badia Fiorentina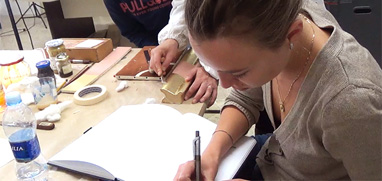 At Accademia Riaci, we are recruiting Course Reporters from our students. The students who are chosen to become Course Reporters are given 10 % of the tuition as their scholarship fee.
The Reporters who have submitted excellent reports will have his or her profile posted on our school website for the next 5 years as an alumnae and will be able to connect with their business chancesafter their graduation.