Accademia Riaci
Students' Blog
Up-to-date report from one of our students!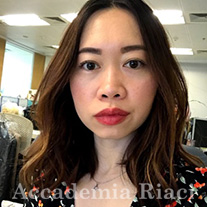 Reporter
Arpagorn DARINTAPONG
Nationality: Thai
Course: Bag Design
Program: One-Year Course
Period: Sep. 2, 2019 - Apr. 24, 2020
With a background working in the fashion industry as a bag designer for a brand in Bangkok, Thailand. She has participated in the art and design competition of Accademia Riaci in the year 2018 and has won the 2nd place in the Bag Design category. She decided to pursue her goal and broaden her knowledge in Florence, Italy.
バンコク(タイ)でブランドのバッグデザイナーとしてファッション業界に携わる。2018年にアカデミアリアチのアート&デザインコンペティションに参加し、バッグデザイン部門で2位を獲得。目標を達成し、イタリア・フィレンツェで知識を広げるために留学を決意。
Nov. 01, 2019 | Posted in Bag Design, Blog , Student Reporter | Tags:Arpagorn Darintapong, Bag Design | Language:


Reporter: Arpagorn DARINTAPONG | Course: Bag Design
Week 2 : Bag design course
Monday 09.09.2019
Today I showed Prof. Veronica my bag sketches that I have developed from last week session. She suggested me some ideas to create more bag shapes and how can I make these shapes and lines into the design and how to add functions to the bags. She also taught me how to do proper sketching. What tools should I use. We talked about how to create a collection for daily use or special items for capsule collection.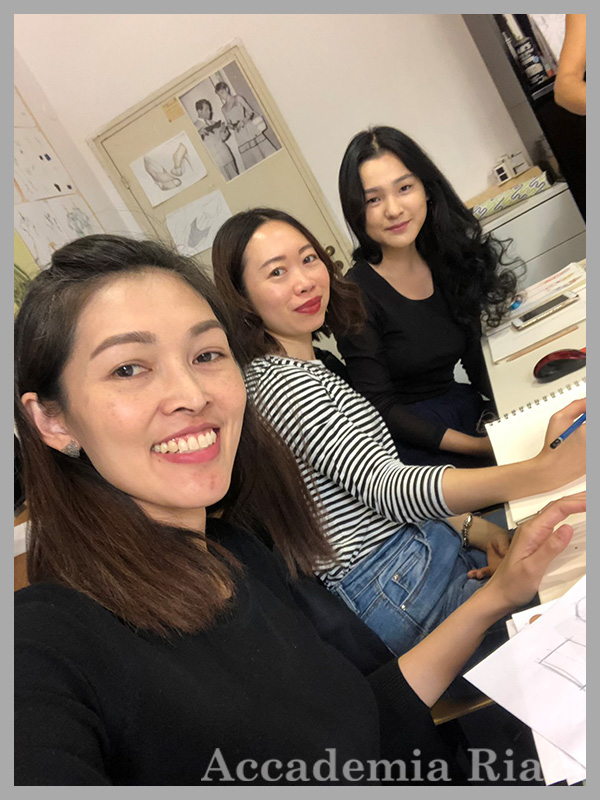 Pic1 : Me and my design classmates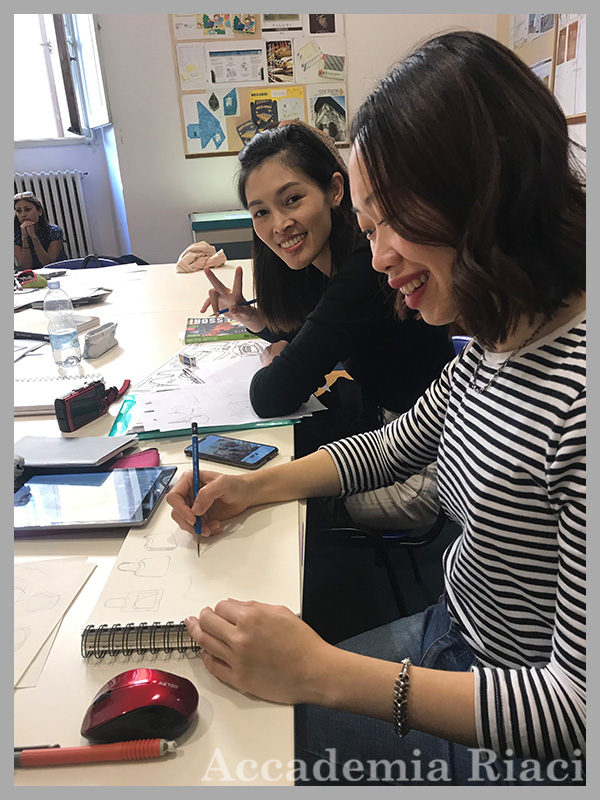 Pic2 : Me sketching the bag details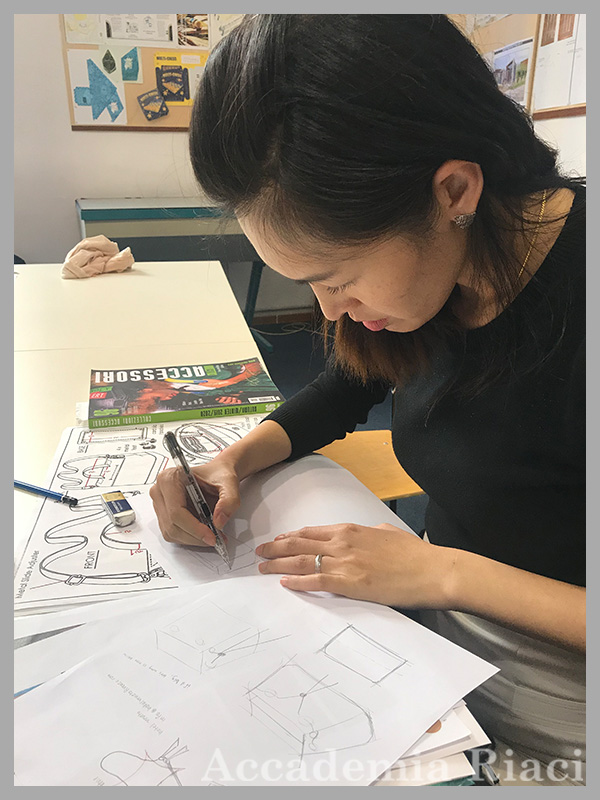 Pic3: Tarn, sketching for her bag project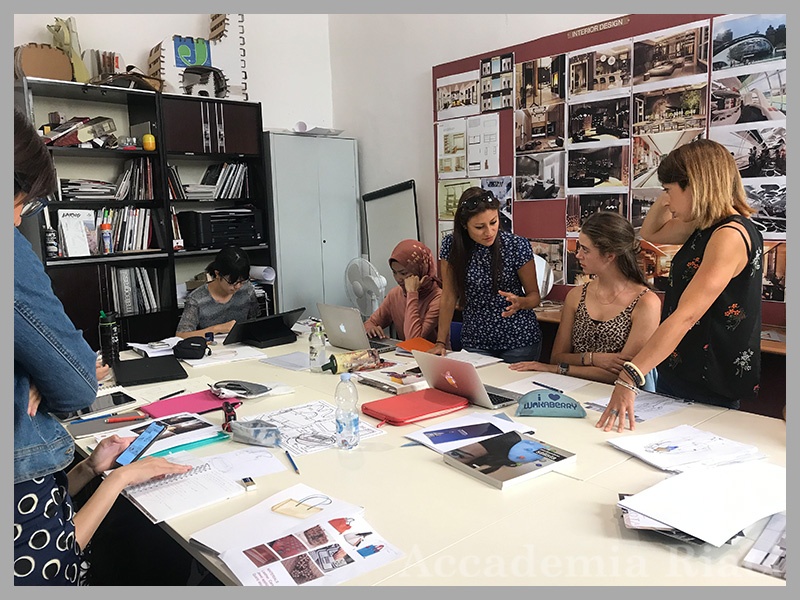 Pic4: Prof. Veronica and Prof. Francesca advising the students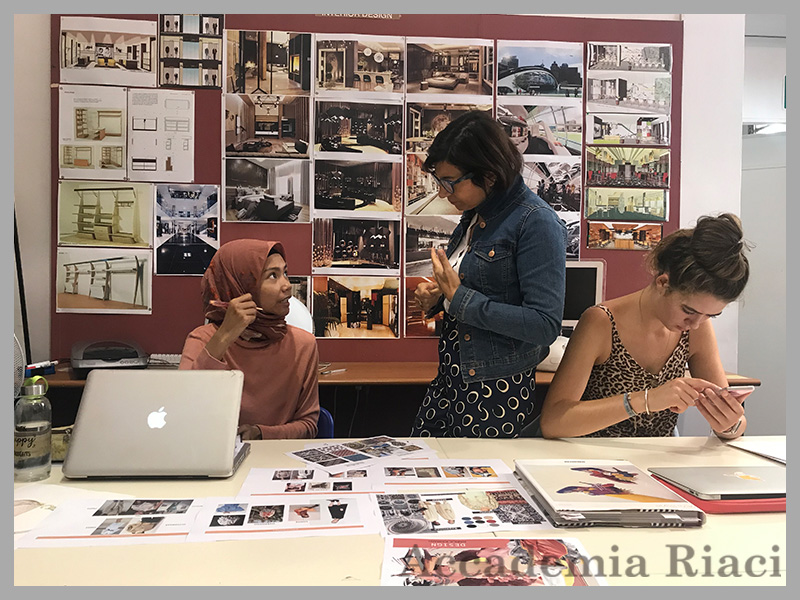 Pic5 : Prof. Veronica discussing with Nabila about her fashion design project
Tuesday 10.09.2019
Today we talked about the principle of design. Prof. Veronica gave us some thoughtful advices which are
– Be curious about the world around you
– Have a strong desire to learn new things
– Globalization
– How Italian design going back to the root
– Trending: Customization and how to bring this approach to my design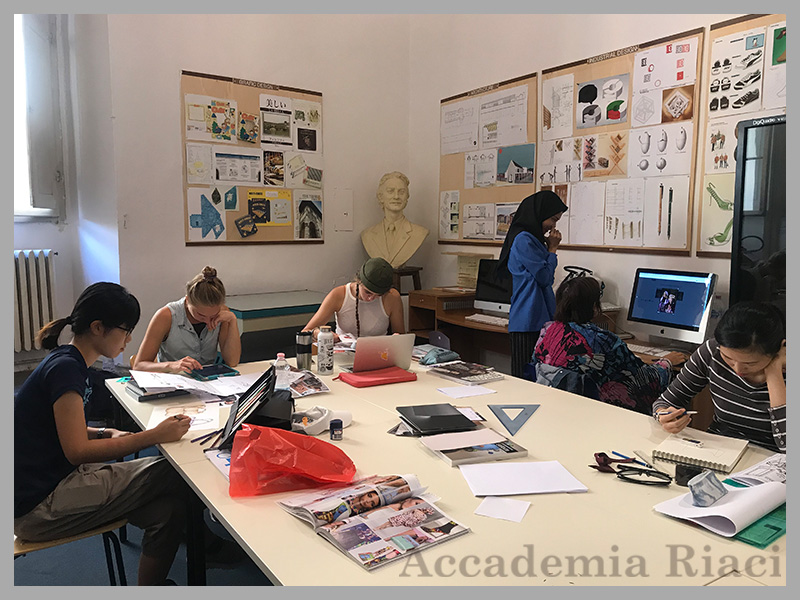 Pic6 : Class atmosphere
Wednesday 11.09.2019
Basic lesson class: Storia dell'arte del Rinascimento
Today Prof. Barbara talked about Renaissance artists and their works that related to Florence. We have learned about Michelangelo Buonarrotti, Domenico Ghirlandaio, Rafaello Sanzio di Urbino, Leonardo Da Vinci. It was an interesting class. I like to know the trivia of the artists and their lives. What inspired and influenced to their works.
Thursday 12.09.2019
I have developed 4 bag designs this week with details on the sketches. Prof. Veronica advised me that I should consider which direction to go toward what I want. At the moment it seems like my designs divided into 2 styles and how to make them look more cohesive as a whole collection. She also suggested some Italian brands that I could take a look as references. We discussed about the design solution and sizing for each bag, how to make them more practical and have variety ways of use.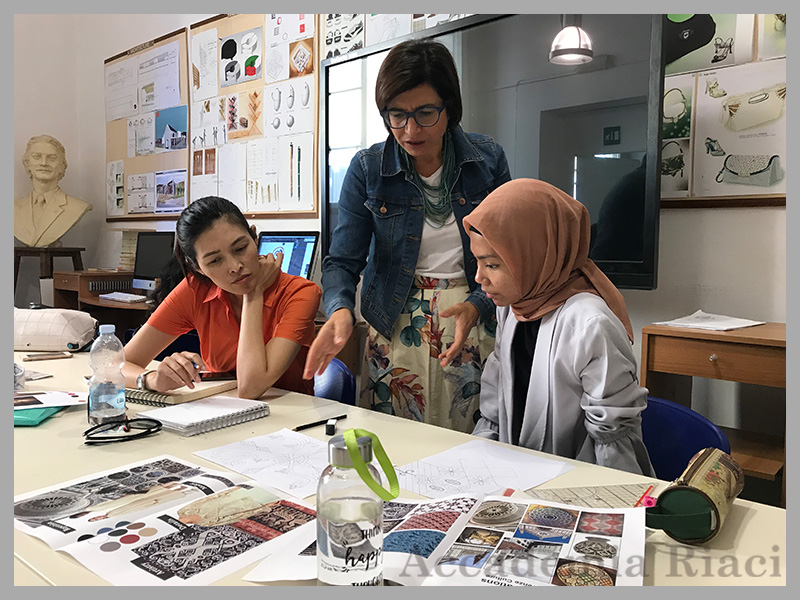 Pic7-8: Prof. Veronica advising the students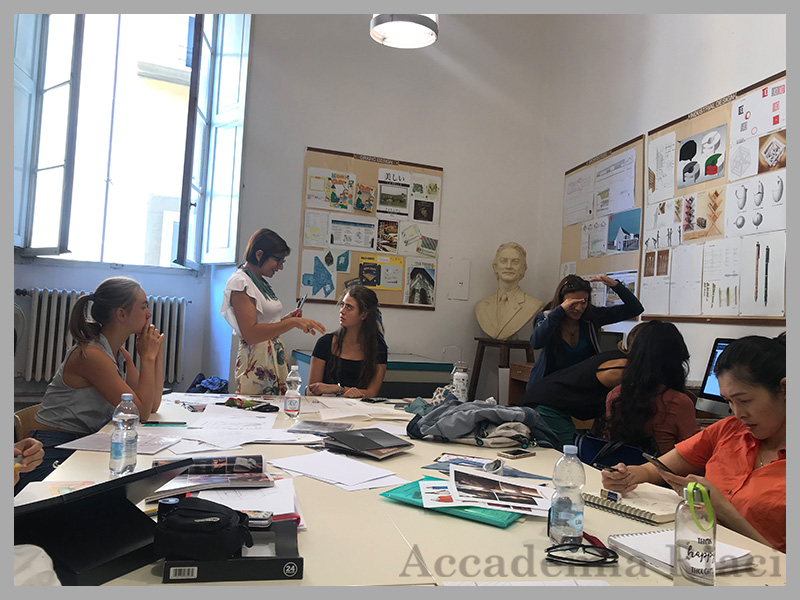 Pic8
Friday 13.09.2019
Art visit: Chiesa di Santa Trinita
Today we went to see Santa Trinita Chuch which was rebuilt in Gothic style in the 13-14th century over a Romanesque church. I saw the beautiful façade that was designed by Buontalenti also Fresco paintings and altar piece inside the church. Prof.Barbara told us the history of them. After finishing the tour, me and a couple of friends went to see the store of an Italian luxury footwear brand AQUAZZURA that based in Florence as a research then we had lunch together at Il Mercato Centrale.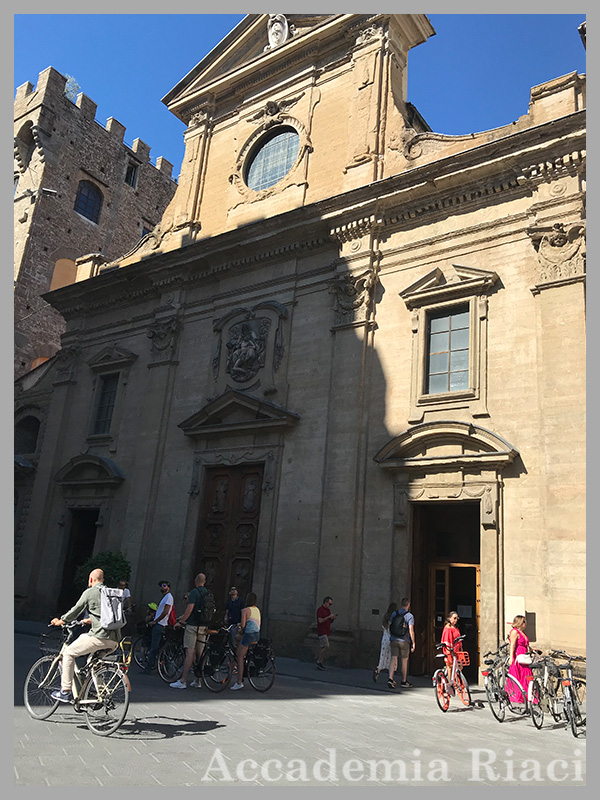 Pic9 : In front of Santa Trinita church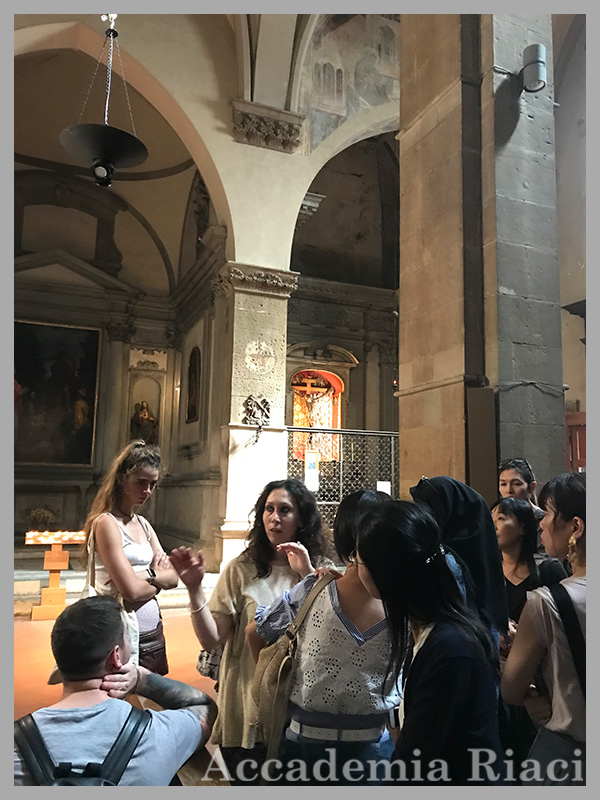 Pic10 : Prof. Barbara talked about the history of the church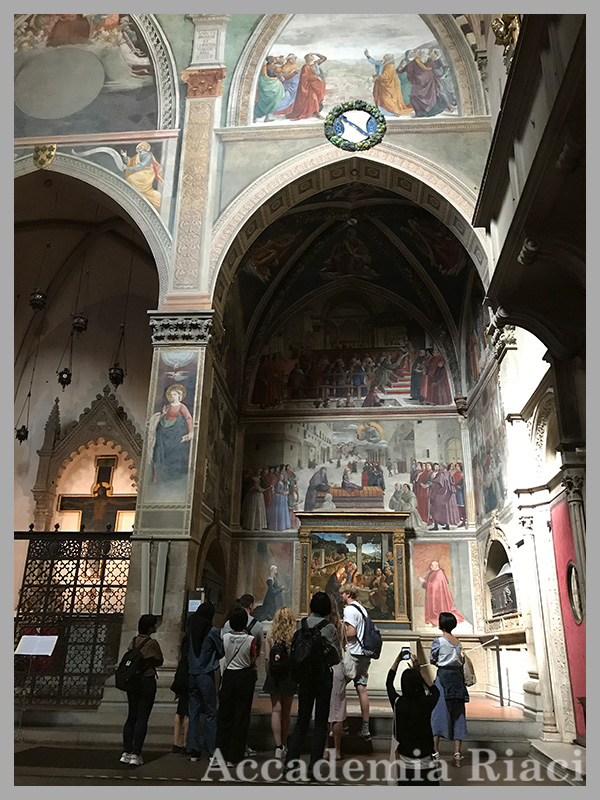 Pic11 : Frescoes inside the church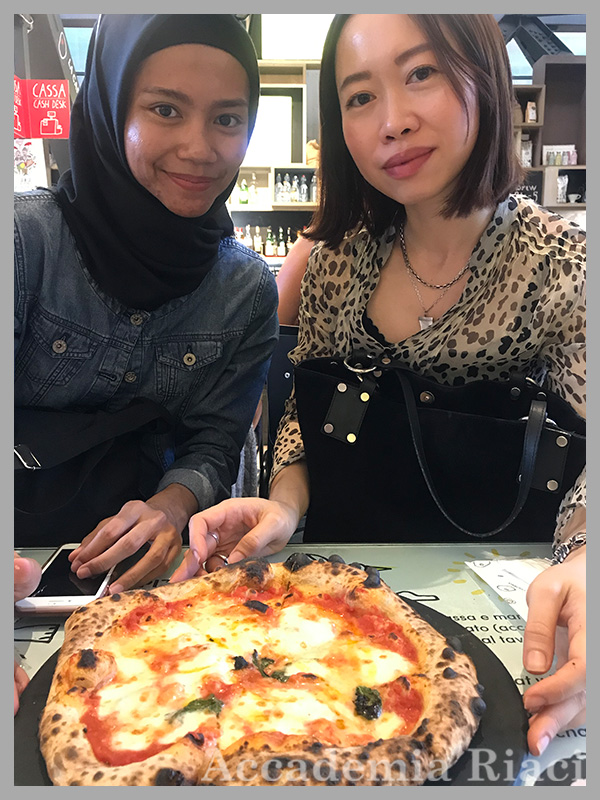 Pic12 : Me and my classmate Nabila having Pizza at lunch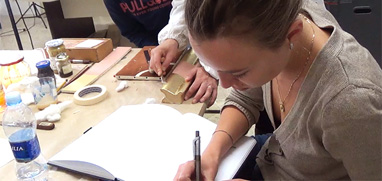 At Accademia Riaci, we are recruiting Course Reporters from our students. The students who are chosen to become Course Reporters are given 10 % of the tuition as their scholarship fee.
The Reporters who have submitted excellent reports will have his or her profile posted on our school website for the next 5 years as an alumnae and will be able to connect with their business chancesafter their graduation.