Accademia Riaci
Student Reports
Read all class reports from our students!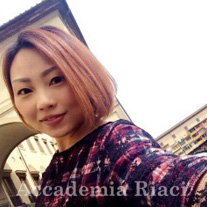 Reporter
JACQUELINE VONG
Nationality: Portugal
Course: Art Management
Program: Master Course
Period : Sep.7,2015-Apr.22,2016
I got a Bachelor Degree in English Communications in University of Macau. I'm a free-lance dancer and choreographer. I was facing a turning point in my artistic development, I would like to take a step forwards towards my career ambition, and furthermore I've been impressed and inspired by western influences while expanding my individual artistic practices. As a result I've decided to come to Italy to undertake the Art Management Master Course.
Oct. 13, 2015 | Posted in Reports, Art Management , Student Reporter | Tags:Jacqueline Vong, Art ManagementReporter: JACQUELINE VONG | Course: Art Management
Art Management Master Course: Cultural Territories / Performance Art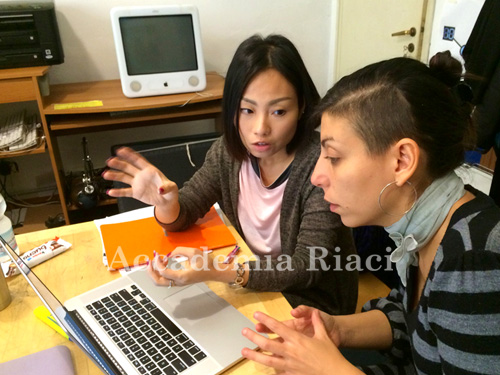 Continuing from last week subject, the assignment was regarding the use of one of the charts (Gantt chart, Flowchart, PERT Network Chart) to indicate the production progress of one of my past dance projects, at last I chose Gantt chart to present my work.

承接上星期內容,功課是關於選用已學的甘特圖、流程圖、PERT網路圖其中一種來說明我過去其中一個舞蹈項目的製作進度,最後我選用了甘特圖來呈現我的工作。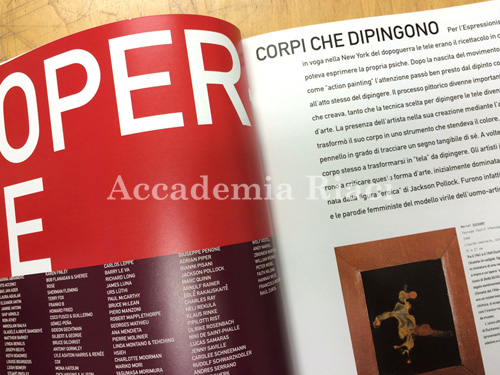 This week two interesting Subjects are Cultural Territories and Performance Art. First, in the section of Project Management, we focus on Cultural Territories which covers 1) Identikit of Capital Cultural Territory which lists the influence of external and internal factors, and 2) Dimension of Cultural Territory explains what is the cultural asset. These are extensive and complex texts, however it is a pleasure to study the cultural matter in depth. Second, the focus of the section of Arts is Performance Art, while reading several artworks in 1950s and 1960s by different artists, I am impressed by their creativity.

這星期的两個很有意思的主題是文化領域和行為藝術。首先,於項目管理的部份,我們主要集中在文化領域這主題,而內容包含1) 並圖顯示基本文化領域受那些外在及內在因素影響;2) 文化領域的重要性,解釋什麼是文化資本。含義廣泛而又複雜,但能深入學習文化素材是有趣的事情。其次,在藝術部份我們重點放在行為藝術上,同時,我們細看了幾個1950-1960年不同藝家的藝術作品,他們的創作力令我感受深刻。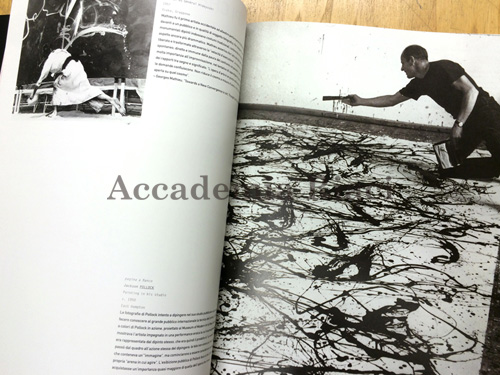 Here are some of the artworks we read that inspire me:

這裡是其中幾個啓發靈感的作品:

Jackson Pollock – Painting in his studio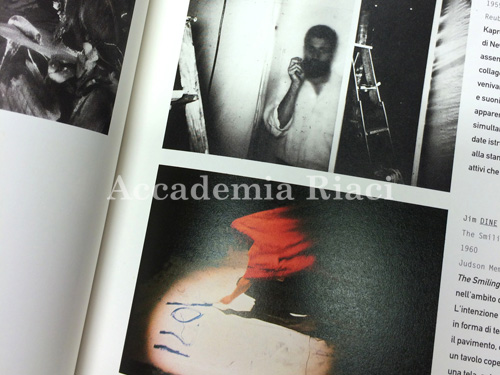 Above: Allan Kaprow -18 Happenings in 6 Parts

Below: Jim Dine – The Smiling Workman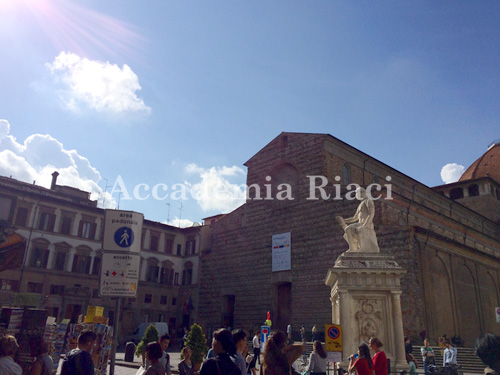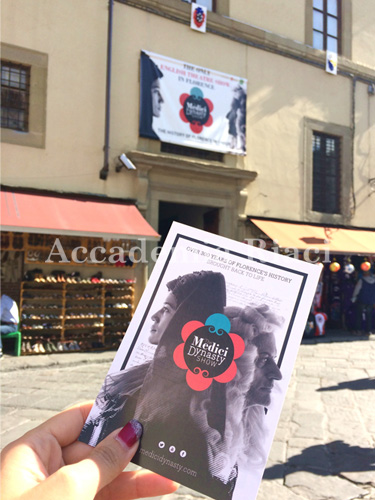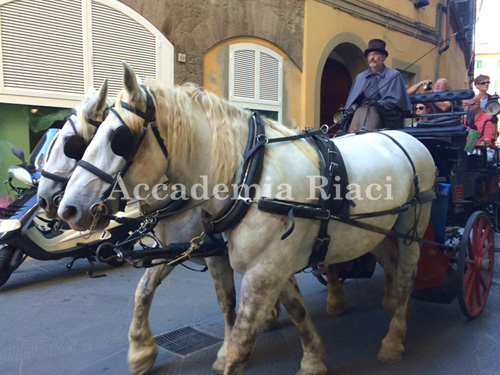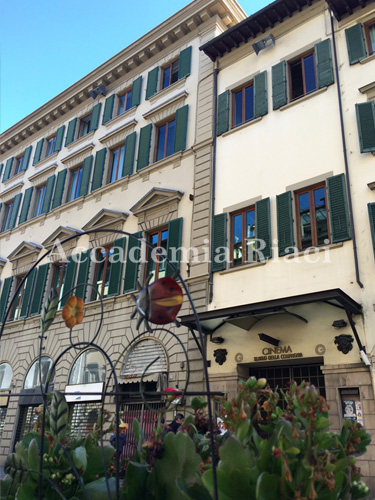 After several days of cloudy and rainy, Wednesday it was sunny, so I walked around near school during lunch break. Right behind the school, at Piazza San Lorenzo, I found that there is an English theatre show "The Medici Dynasty" which is about the stories of Medici family and Florence is on.

幾天的多雲及下雨天,星期三終於天晴,在中午小休時我在學校附近走一圈。走到學校後面的聖老楞佐廣場,看到一個關於Medici家族及佛羅倫斯歷史的英語劇場 "The Medici Dynasty" 正在上演。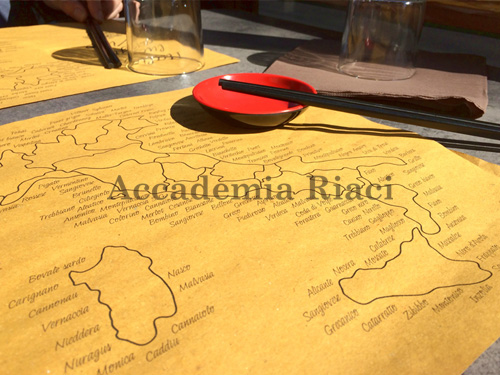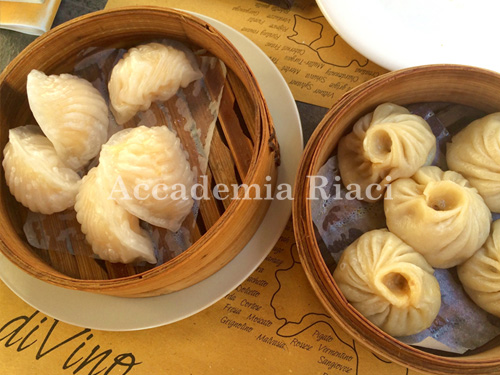 Living in Florence more than half year, sometimes I miss the Chinese foods even though Italian cuisine is excellent. Few days ago, I had lunch in a Chinese restaurant near the school, I ate dumplings which were as delicious as those I have eaten in my home city Macau.

來了佛羅倫斯半年多,意大利美食多不勝數,但偶爾也會懷念中式菜,前幾天在學校附近找到一家吃中國點心的餐廳,點心味道和在澳門吃到的一樣美味。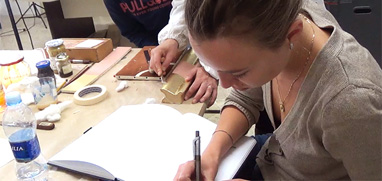 At Accademia Riaci, we are recruiting Course Reporters from our students. The students who are chosen to become Course Reporters are given 10 % of the tuition as their scholarship fee.
The Reporters who have submitted excellent reports will have his or her profile posted on our school website for the next 5 years as an alumnae and will be able to connect with their business chancesafter their graduation.