Accademia Riaci
Student Reports
Read all class reports from our students!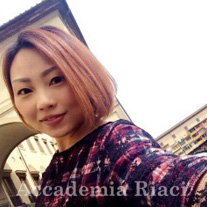 Reporter
JACQUELINE VONG
Nationality: Portugal
Course: Art Management
Program: Master Course
Period : Sep.7,2015-Apr.22,2016
I got a Bachelor Degree in English Communications in University of Macau. I'm a free-lance dancer and choreographer. I was facing a turning point in my artistic development, I would like to take a step forwards towards my career ambition, and furthermore I've been impressed and inspired by western influences while expanding my individual artistic practices. As a result I've decided to come to Italy to undertake the Art Management Master Course.
Sep. 28, 2015 | Posted in Reports, Art Management , Student Reporter | Tags:Jacqueline Vong, Art ManagementReporter: JACQUELINE VONG | Course: Art Management
Art Management Master Course: Museum, Informalism & Abstract Expressionism
This week we focus on the Histories and Functions of Museum. Firstly, there are four main categories of Museum such as archaeological, scientific, historical and minor arts, therefore during class we study several leaflets and websites of various museums for analyzing their categories as well as functions which includes collection, exhibition, investigation and education. Besides theory, this week I went to two art exhibitions of contemporary art, one presents at Macelli Pubblici in Prato, while another presents at Palazzo Medici Riccardi in Florence, in this way I got more concepts about the general topic – Museum.
Museum is an interesting topic because it is not only "exhibitions" in surface, in behind it reaches wide range of history, communication, education, management, marketing, hospitality, etc. which are equally important. I find a great pleasure in acquiring the knowledge above.

這星期的課堂集中於博物館歷史及功能。首先,博物館的分類主要為考古、自然科學、歷史、及小型藝術等四大類,因此我們閱覽了不同類型的博物館的小冊子及網頁,分析它們的分類以至功能如典藏、展示、研究及教育。除了理論課,我分別去了两個近代藝術展,一個是在普拉托的Macelli Pubblici展出,而另一個則是在佛羅倫斯的美第奇里卡廸宮展出,因此對於博物館這主題有更多的概念。
博物館是一個有意思的課題,因它不僅是我們從表面上可看到的 "展覽",而且背後還觸及到廣大範籌如歷史、傳意、教育、管理、市場、公共設施等同樣重要。能獲得以上各範籌知識是一件樂事。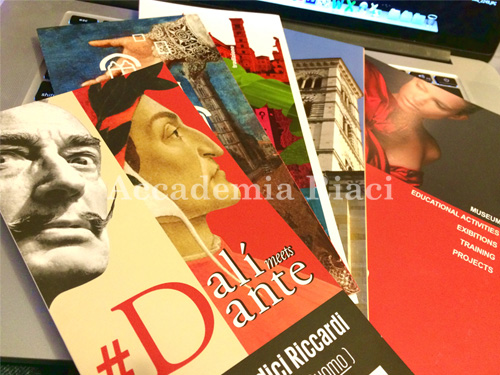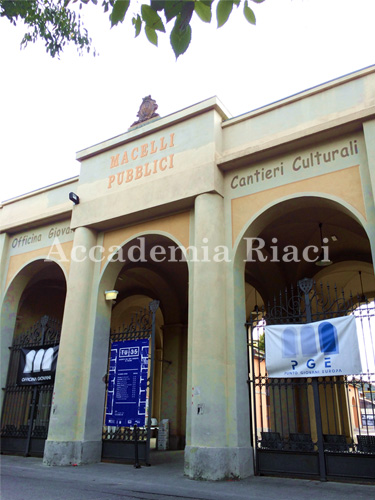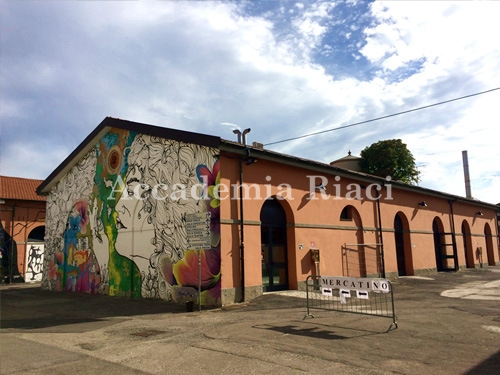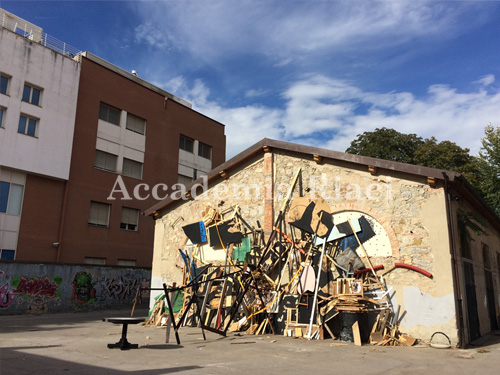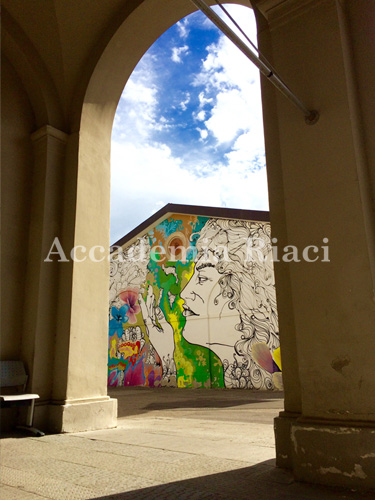 Exhibitions TU35 at Macelli Pubblici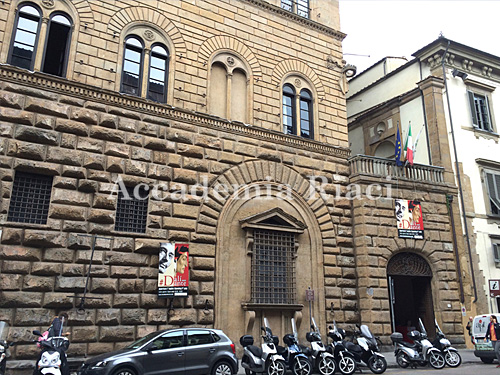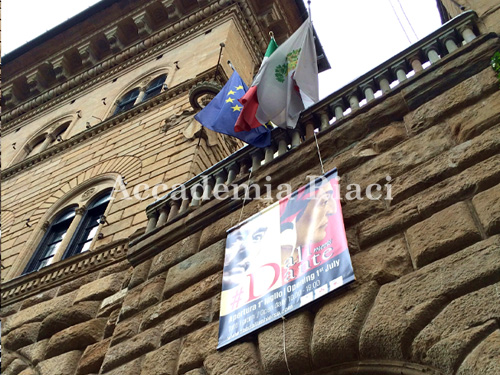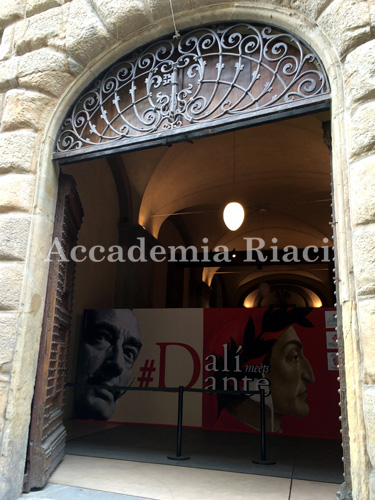 Exhibitions Dali meets Dante at Palazzo Medici Riccardi
Meanwhile, Informalism and Abstract Expressionism are parts of the lessons. Professor introduced the related artists such as Emilio Vedova (Italian), Kazuo Shiraga (Japanese), Hans Hartung (German-French), Willem De Hooning (Dutch- American) as well as their works. Below there are two paintings that impressed me when watching during class.

同時,非正式主義及抽象表現主義也是這星期的課堂內容,教授介紹了有關的藝術家如Emilio Vedova (意大利), Kazuo Shiraga (日本), Hans Hartung (德國-法國), Willem De Hooning (荷蘭-美國) 等及其作品風格。圖片是課堂上觀看的部份材料。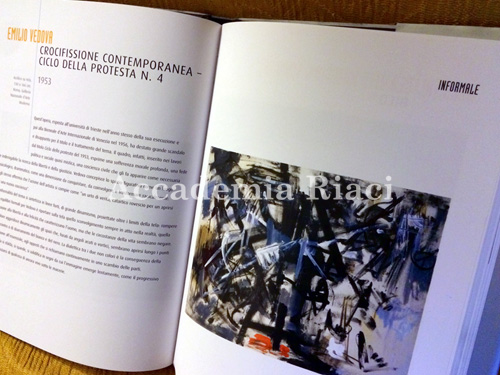 Informalism:
Emilio Vedova – Crocifissione Contemporanea – Ciclo Della Protesta N.4

非正式主義的意大利藝術家Emilio Vedova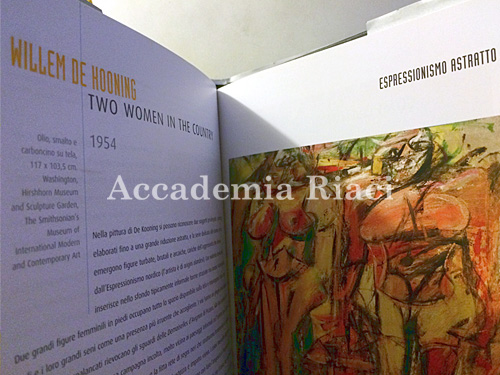 Abstract Expressionism:
Willem De Hooning – Two Women In The Country

另一位是抽象表現主義的荷蘭・美國籍藝術家Willem De Hooning。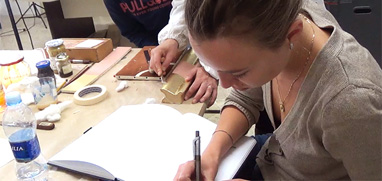 At Accademia Riaci, we are recruiting Course Reporters from our students. The students who are chosen to become Course Reporters are given 10 % of the tuition as their scholarship fee.
The Reporters who have submitted excellent reports will have his or her profile posted on our school website for the next 5 years as an alumnae and will be able to connect with their business chancesafter their graduation.