Accademia Riaci
Student Reports
Read all class reports from our students!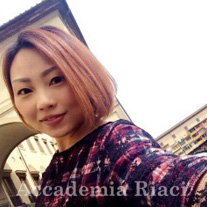 Reporter
JACQUELINE VONG
Nationality: Portugal
Course: Art Management
Program: Master Course
Period : Sep.7,2015-Apr.22,2016
I got a Bachelor Degree in English Communications in University of Macau. I'm a free-lance dancer and choreographer. I was facing a turning point in my artistic development, I would like to take a step forwards towards my career ambition, and furthermore I've been impressed and inspired by western influences while expanding my individual artistic practices. As a result I've decided to come to Italy to undertake the Art Management Master Course.
Apr. 29, 2016 | Posted in Reports, Art Management , Student Reporter | Tags:Jacqueline Vong, Art ManagementReporter: JACQUELINE VONG | Course: Art Management
Art Management Master Course: Organizational Culture
Organizational Culture refers to an organization's internal recognition of common values, rituals, symbols, beliefs and ways of doing things that showing its unique behavior patterns. It can be observed behavior of personnel rules, group norms, the main value, and the concept of organizational decision-making.

組織文化是指一組織共同的價值觀、儀式、符號、處事方式和信念等內部認同表現出其特有的行為模式。可以觀察到組織人員行為習慣、團體規範、主要價值、及組織決策的觀念等。

In this part, we read Schein's model of organizational culture that identifies three distinct levels in organizational cultures, which are artifacts and behaviors, espoused values, and assumption. Next, there are three kinds of analysis perspectives of organizational culture, which are integrated perspective, differentiated perspective, and fragmentary perspective. Last, four types of organizational culture, which include adaptive culture, mission culture, clan culture, and bureaucratic culture.

在這一部分中,我們看了Edgar Schein的組織文化模式,三個不同級別分別是文物和行為、支持價值觀、及承擔。接著,三種組織文化的觀點分析,分別是一體觀點、差異化觀點、及不全觀點。最後,四種類型的組織文化,包括適應文化、使命文化、宗族文化、及官僚文化。
On 19 April to 21 April, Accademia Riaci held a Graduation Exhibition 2016 at UB. The Exhibition displayed the works by graduating students from Shoes Making, Bag Making/Design, Jewelry Making/Design, Interior Design, Painting, Class Art, Arts Management, and more courses.

在4月19日至4月21日,Accademia Riaci在UB舉行了2016畢業展。展覽展示了來自製鞋、製袋 / 設計、珠寶製造 / 設計、室內設計、繪畫、玻璃藝術、藝術管理等課程的畢業生作品。

UB
Add / 地址:Via dei Conti 4r Florence
Tel / 電話: 055 214884
E-mail / 電郵: info@ubfirenze.it
Website / 網頁: http://www.ubfirenze.it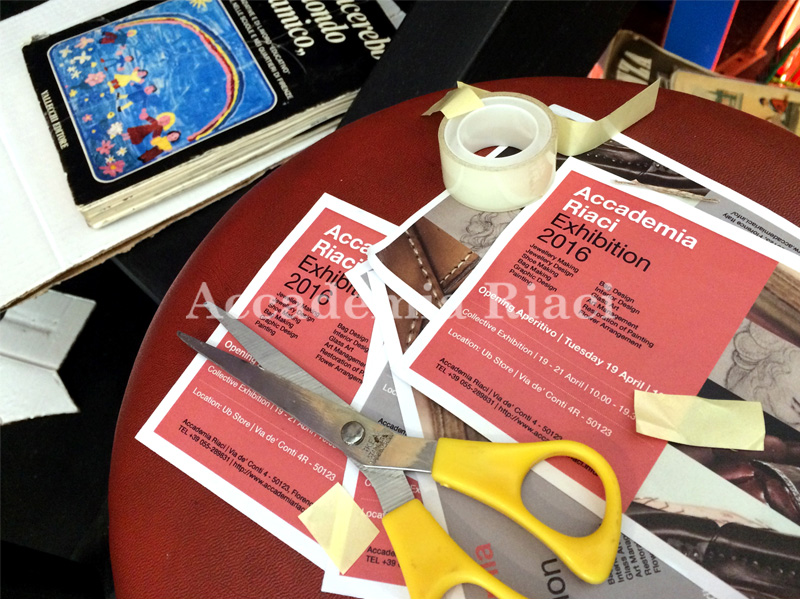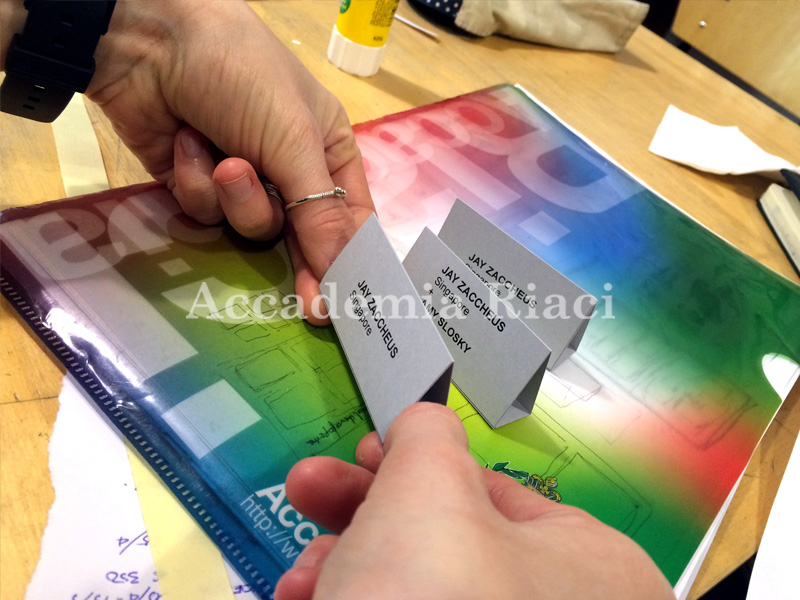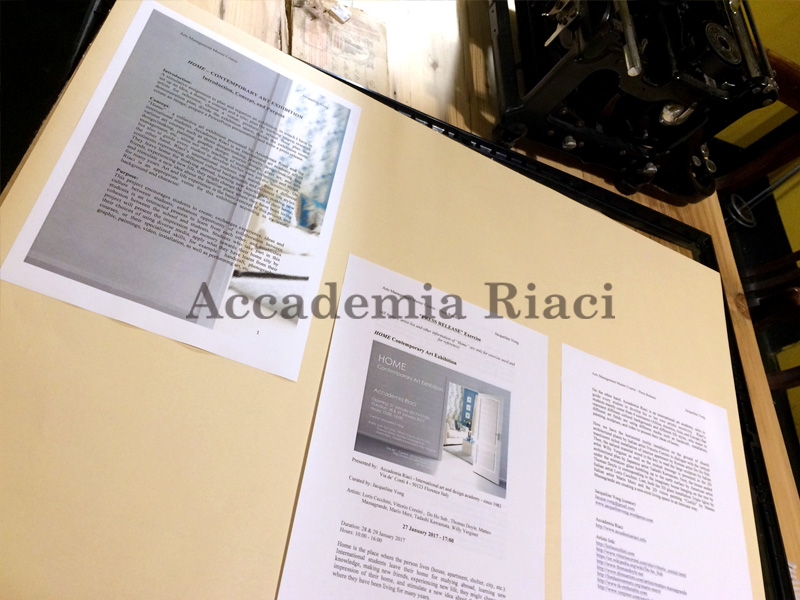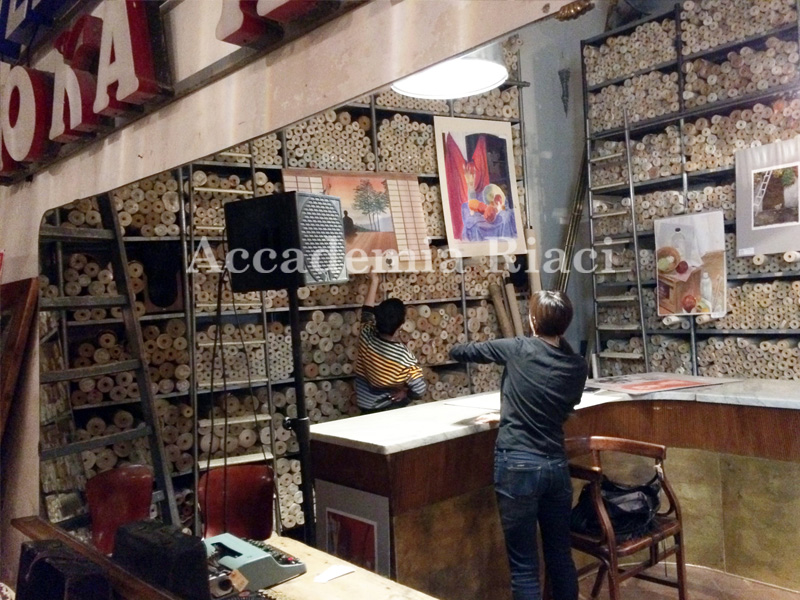 Students were preparing for the exhibition and setting up the exhibition space.

學生們在為展覽作準備及裝置展覽場地。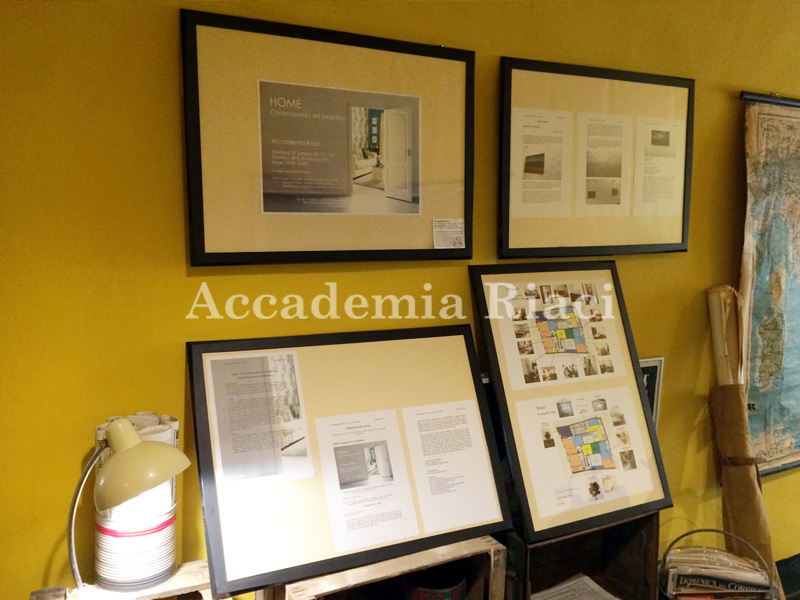 I presented two of my works, which are exhibition planning "Home – Contemporary Art Exhibition" and review writing "Reflection of A Perfect Day" in this exhibition.

在這展覽中我展示了两個作品,分別是當代藝術展覽計劃及藝評寫作。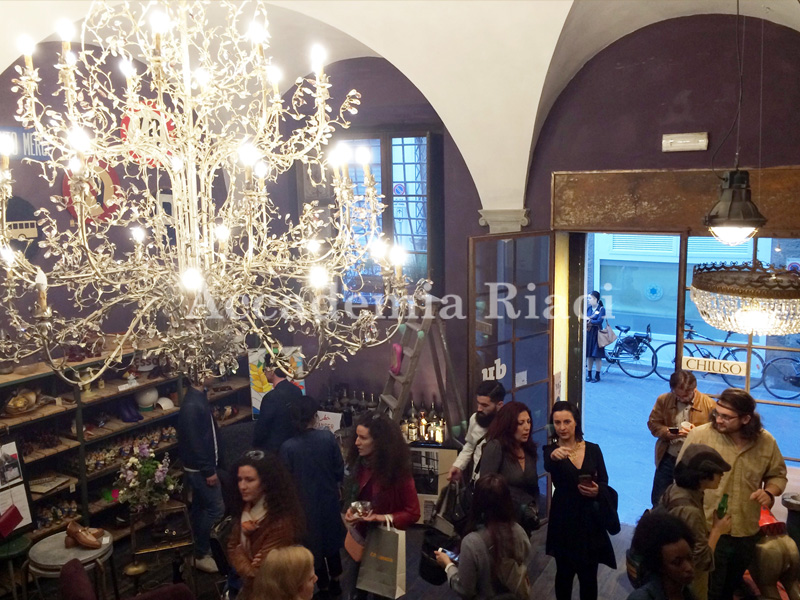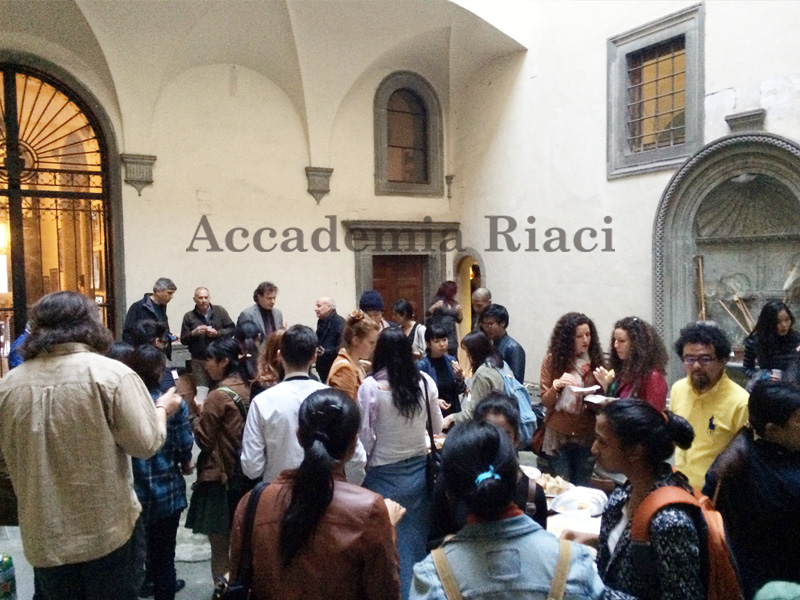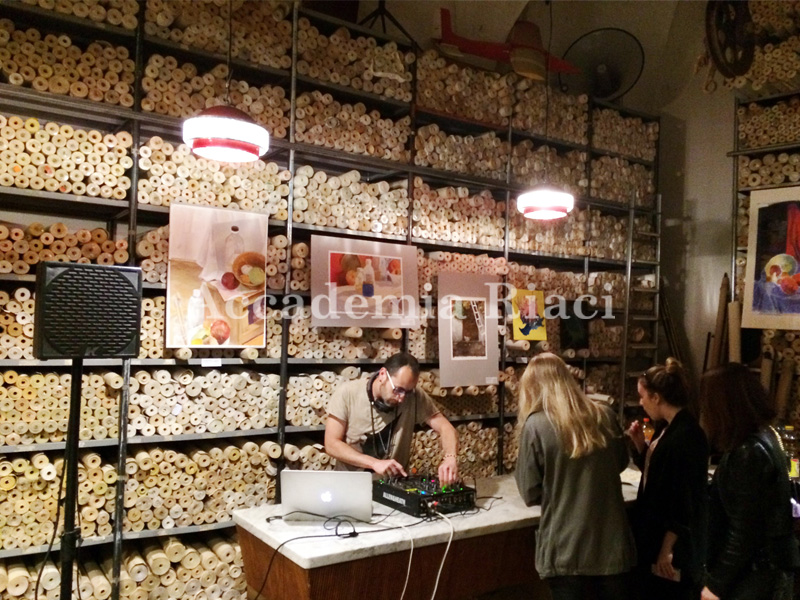 Opening of the Exhibition, the professors, school staffs, students and friends were there to share a fantastic evening together.

展覽開幕,教授、學校職員、學生、及朋友們聚在一起分享美好的晚上。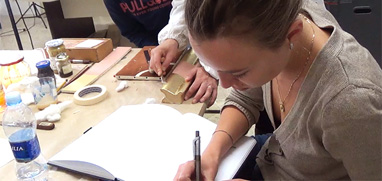 At Accademia Riaci, we are recruiting Course Reporters from our students. The students who are chosen to become Course Reporters are given 10 % of the tuition as their scholarship fee.
The Reporters who have submitted excellent reports will have his or her profile posted on our school website for the next 5 years as an alumnae and will be able to connect with their business chancesafter their graduation.