Accademia Riaci
Student Reports
Read all class reports from our students!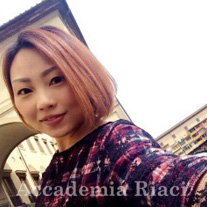 Reporter
JACQUELINE VONG
Nationality: Portugal
Course: Art Management
Program: Master Course
Period : Sep.7,2015-Apr.22,2016
I got a Bachelor Degree in English Communications in University of Macau. I'm a free-lance dancer and choreographer. I was facing a turning point in my artistic development, I would like to take a step forwards towards my career ambition, and furthermore I've been impressed and inspired by western influences while expanding my individual artistic practices. As a result I've decided to come to Italy to undertake the Art Management Master Course.
Mar. 10, 2016 | Posted in Reports, Art Management | Tags:Jacqueline Vong, Art ManagementReporter: JACQUELINE VONG | Course: Art Management
Art Management Master Course: Arts Marketing & Crowdfunding
First part, Art Marketing. We read the theories of Arts Marketing by Keith Diggle and François Colbert.

第一部份,藝術行銷。我們閱讀了Keith Diggle及François Colbert的藝術行銷理論。

Keith Diggle is the initiator of the Arts Marketing, a professional who worked in theatres. He originated "Art Marketing" in 1976. Diggle's definition is "The aim of Arts Marketing is to bring an appropriate number of people, drawn from the widest possible range of social background, economic condition and age, into an appropriate form of contact with the artist and to arrive at the best financial outcome that is compatible with the achievement of the aim."

Keith Diggle是藝術行銷的創始者,他是專業的劇場工作者。1976年,他創作了"藝術行銷"。Diggle的定義是"藝術行銷的目的是從社會背景、經濟狀況和年齡的最廣泛可能的範圍提取適量的人,帶進合適與藝術家接觸的形式及達到最好的財務效益兼容實現目的"。

Next, François Colbert is a Canadian professor who theorized completely Arts Marketing in 1994. Colbert's definition is "Marketing is the art of reaching those market segments that may potentially be interested in the product, adapting commercial variables (price, distribution and promotion), to a product, to put the product in contact with a sufficient number of consumers in order to achieve the objectives consistent with the mission of the company." Besides, Colbert's conceptual structure is:
PRODUCT → MIS (marketing information system) → MARKET → STRATEGY

接著,François Colbert是一位加拿大教授,他在1994年完整地建立藝術行銷理論。Colbert的定義是"行銷是實現對產品有潛在興趣的細分市場,適應商業變量(價格、分銷和推銷),讓產品接觸足夠的消費者數量為實現與公司的使命相一致的目標的一門藝術。"此外,Colbert的概念結構是:
產品 → MIS(行銷信息系統)→ 市場 → 策略

After that, we learn marketing mix that is another content within Arts Marketing. Marketing Mix includes product, place, people, price, distribution and promotion.

之後,我們學習藝術行銷內的另一內容營銷組合。營銷組合包括產品、地方、人物、價格、分銷和推銷。

Second part, Crowdfunding. Crowdfunding refers to the practice of funding a project by raising financial contributions from a large number of people. It is a new form of Arts Marketing. Key elements of a Crowdfunding proposal contain video, idea description, photos, low contribution amounts, and rewards.
Homework of this topic is to write a crowdfunding proposal.

第二部分,群眾集資。群眾集資是指通過從大量人籌集資金捐助來資助的一個項目的做法。這是藝術行銷的一種新形式。群眾集資方案的主要內容包括錄像、構思說明、相片、低捐獻數額和獎勵。這個主題的作業是寫一個群眾集資方案。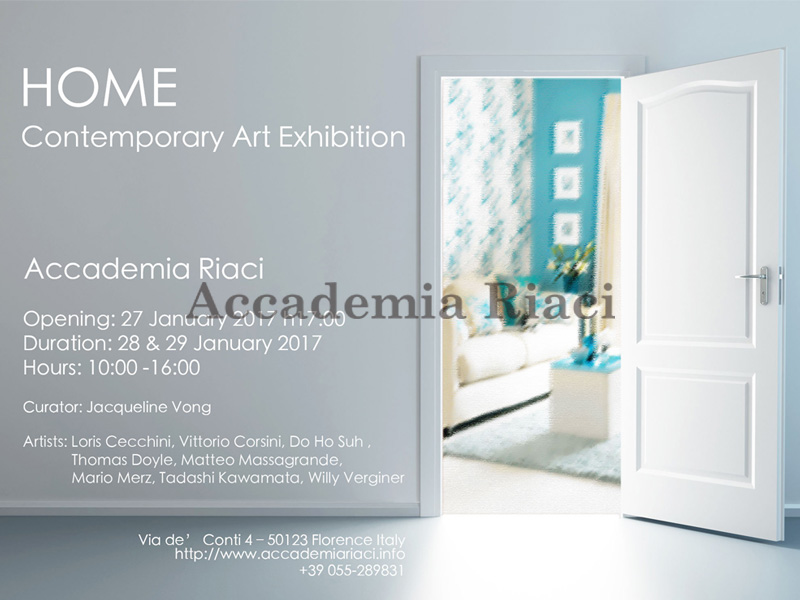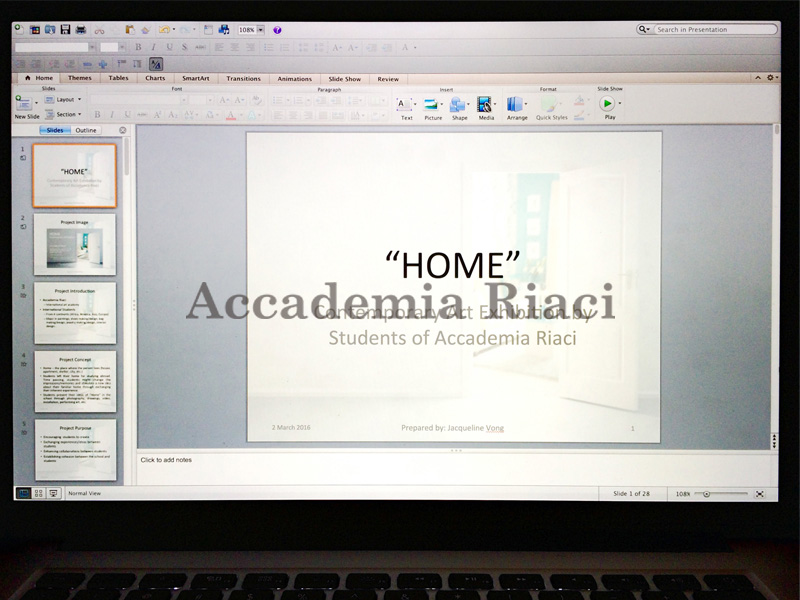 About my assignment – Contemporary Art Exhibition "Home" performed by the students of the international art school Accademia Riaci. Last week, I have searched some different artworks related to "home" on Internet for students' reference. This week, I designed the image of this exhibition and prepared a PowerPoint presentation.
* Artists list and other information on the exhibition image are only for reference.

關於我的作業 - 當代藝術展"家"由國際藝術學Accademia Riaci學生展示。上週,我在互聯網上搜尋了一些關於"家" 的不同藝術作品供學生參考。本週,我設計了展覽圖像及編製了PowerPoint簡述報告。
* 展覽圖像上的藝術家名單及其他資料只作參考用。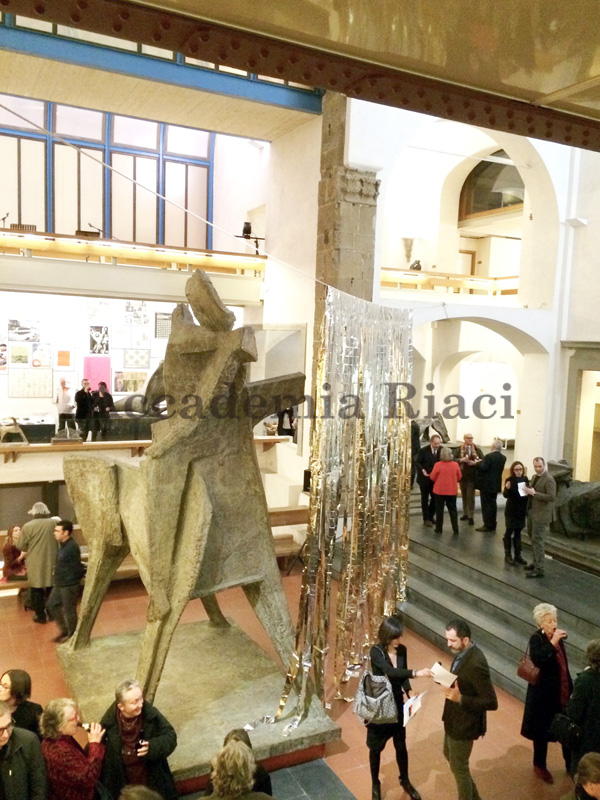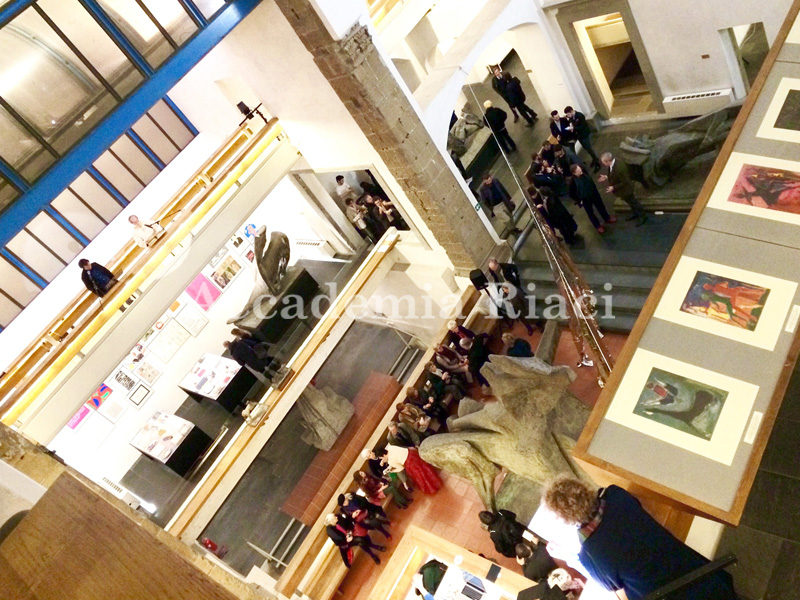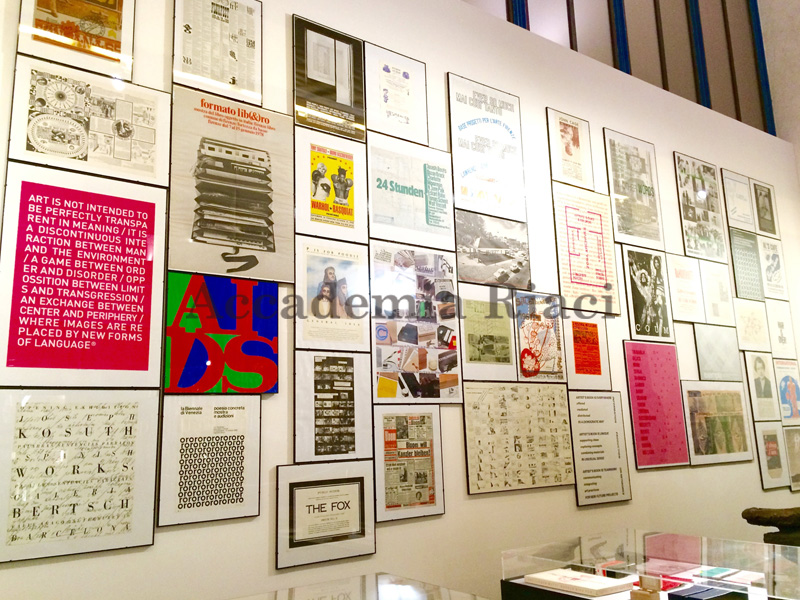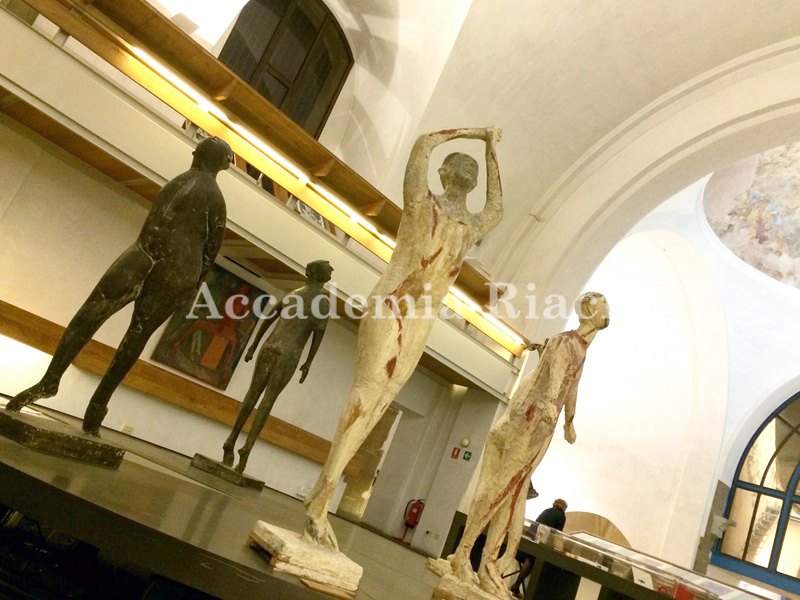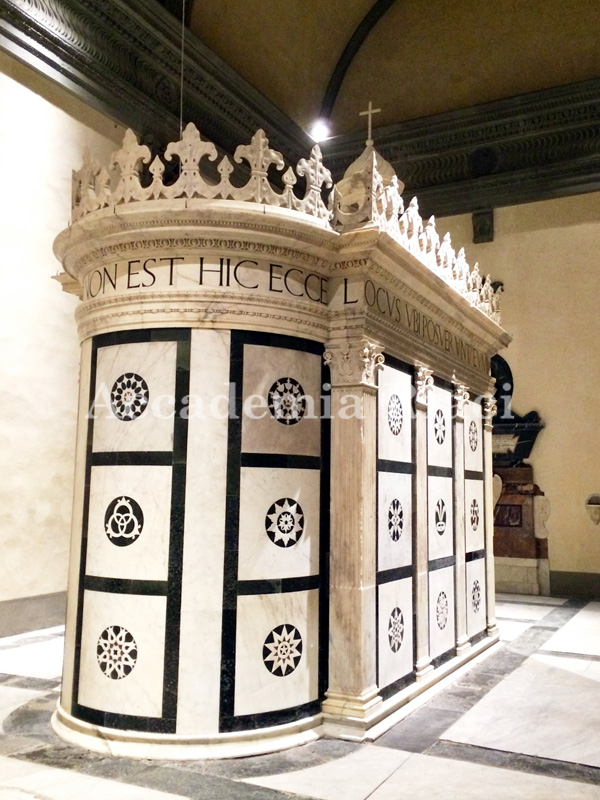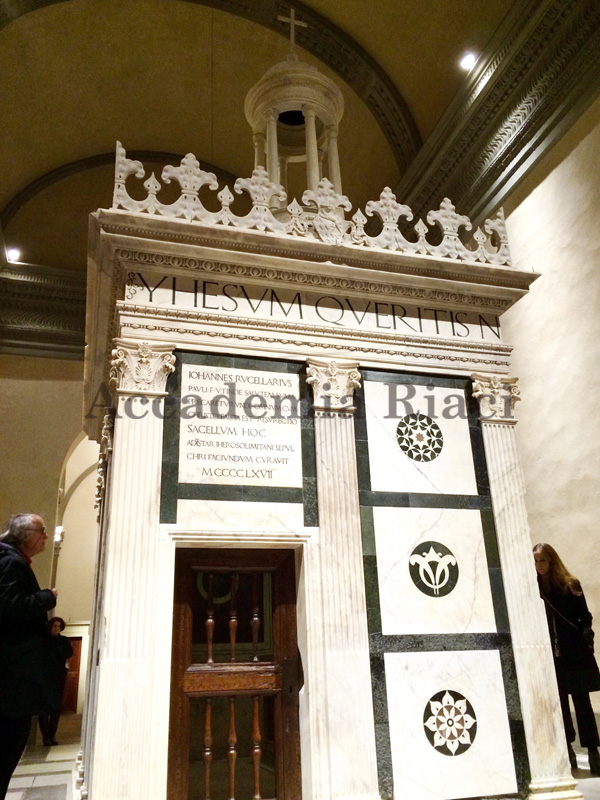 This week, I visited Museo Marino Marini. The Museum contains 180 works by Marino Marini (1901-1980). The collection includes sculptures, drawings and etchings.

本週我參觀了Museo Marino Marini。 博物館內有180件Marino Marini (1901-1980) 的作品。收藏包括雕刻、畫及蝕刻畫。

Address / 地址:Piazza San Pancrazio, 50124 Firenze, Italy
Hours / 時間:Monday 10:00-17:00 ; Wednesday – Saturday 10:00-17:00
星期一 10:00-17:00 ;星期三-星期六 10:00-17:00
Website / 網頁:www.museomarinomarini.it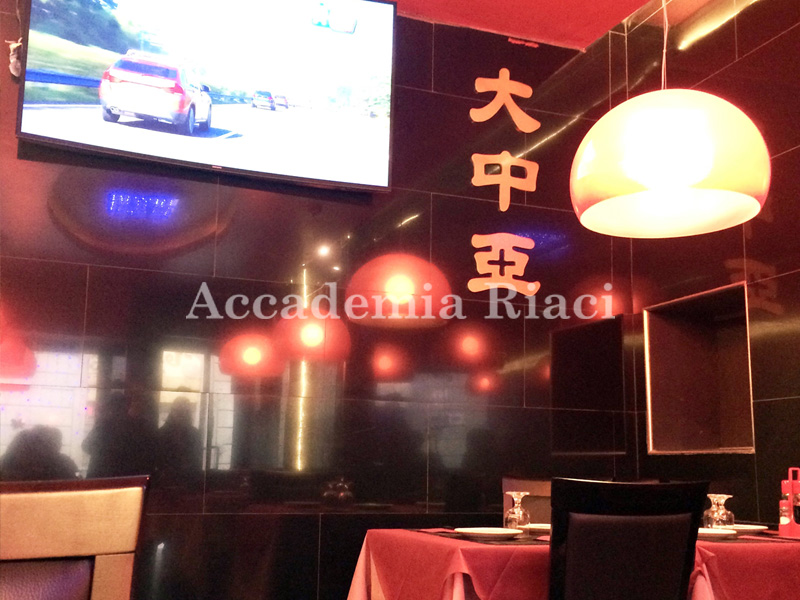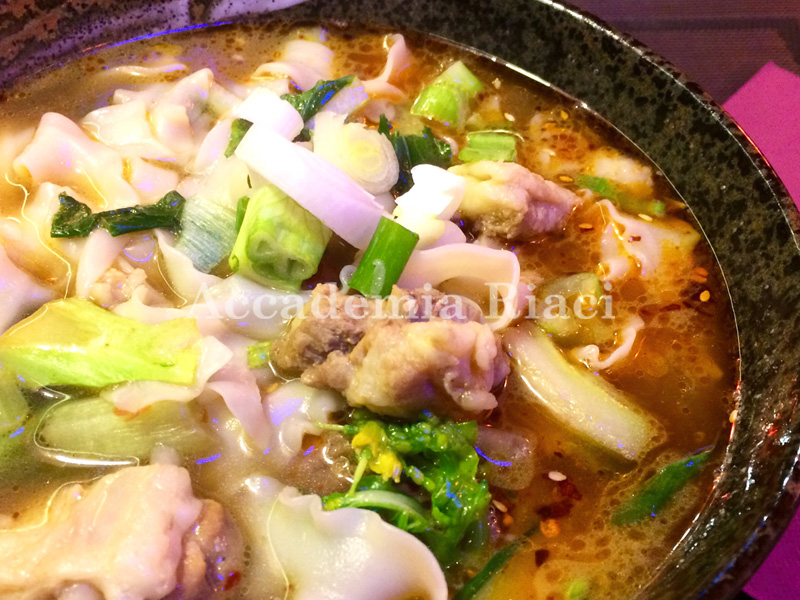 <
/p>
Last, this week I had lunch in a Chinese restaurant, Sichuan Asian Restaurant. The noodle is delicious.

最後,本週我在一中國餐廳大中亞川菜館午膳。湯麵味道很好。

Address / 地址:Via Faenza, 20, 50123 Firenze
Tel / 電話:055 239 9973
Hours / 時間:10:30-22:30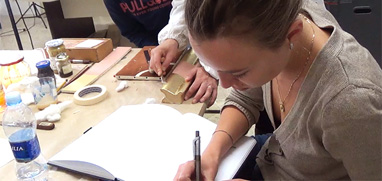 At Accademia Riaci, we are recruiting Course Reporters from our students. The students who are chosen to become Course Reporters are given 10 % of the tuition as their scholarship fee.
The Reporters who have submitted excellent reports will have his or her profile posted on our school website for the next 5 years as an alumnae and will be able to connect with their business chancesafter their graduation.