Accademia Riaci
Student Reports
Read all class reports from our students!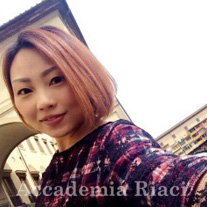 Reporter
JACQUELINE VONG
Nationality: Portugal
Course: Art Management
Program: Master Course
Period : Sep.7,2015-Apr.22,2016
I got a Bachelor Degree in English Communications in University of Macau. I'm a free-lance dancer and choreographer. I was facing a turning point in my artistic development, I would like to take a step forwards towards my career ambition, and furthermore I've been impressed and inspired by western influences while expanding my individual artistic practices. As a result I've decided to come to Italy to undertake the Art Management Master Course.
Jan. 14, 2016 | Posted in Reports, Art Management , Student Reporter | Tags:Jacqueline Vong, Art ManagementReporter: JACQUELINE VONG | Course: Art Management
Art Management Master Course: Christmas Holidays

It is my first time to spend Christmas in Florence, I really like the festival atmosphere here, Christmas trees, decorations, Christmas songs, illuminations are around that brings lot of joys to the city.

這是我第一個在佛羅倫斯渡過的聖誕節,十分喜歡這個的即日氣氛,四周的聖誕樹、裝飾、聖誕歌、燈飾都為這城市帶來歡樂氣氛。
A Christmas tree in front of Duomo makes this well-known landmark looks more splendid.

聖誕樹在百花教堂的前面,使這個著名的地標看起來更漂亮。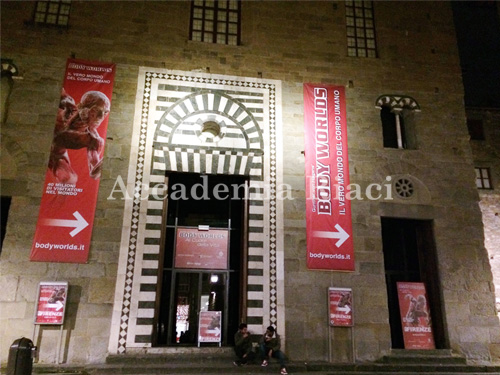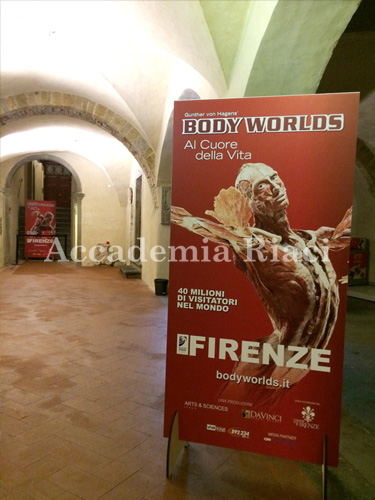 During the holidays, I went to the Body Worlds Exhibition which is showing in Santo Stefano al Ponte until 20 March 2016. I have visited the Body Worlds few years ago in Hong Kong, but still I find it is worth a visit.

在假日期間,我去參觀了正在Santo Stefano al Ponte展出到2016年3月20日的Body Worlds展覽。幾年前在香港曾經參觀過Body Worlds,但仍然覺得值得一看。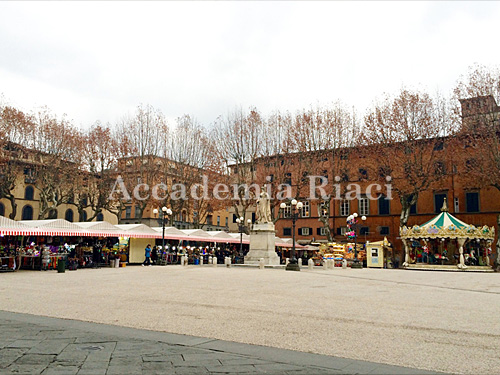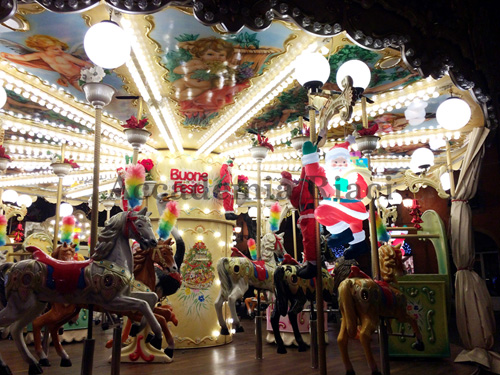 I also visited a beautiful city Lucca, there is a market and a carousel in Piazza Grande.

我亦遊覽了美麗的城市盧卡。在大廣場上有一個市集及旋轉木馬。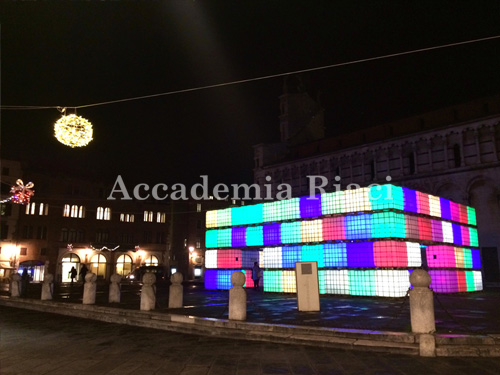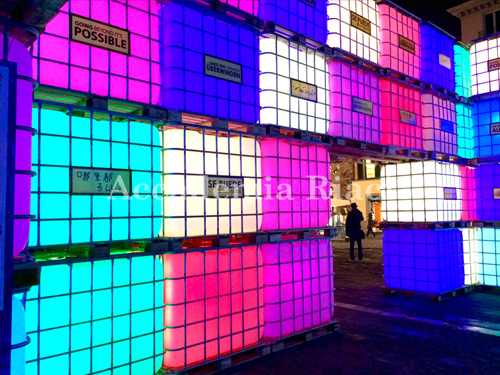 Further, at Piazza San Michele, there is an installation "C'è Luce" that consists of 112 water tanks with LED lamps inside, on each water tanks there is a message "Going beyond possible" written in different languages.

另外,在San Michele廣場有一個由112個藏著LED燈的水箱組成的裝置 "C'è Luce" (有燈),每個燈箱上都以不同語言寫上 "超越可能" 的字句。
Before came to Florence, I have read some travel guides introduce one of the well-known and must try delicacies in Florence is Lampredotto. After 10 months staying here, I finally tried it in Central Market.

在來佛羅倫斯前,我曾經看過一些旅遊指覽介紹佛羅倫斯的其中一個著名美食是牛肚包。經過10個月住在這裡,終於在中央市場試到了。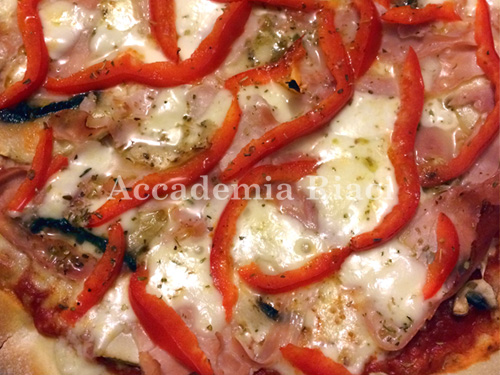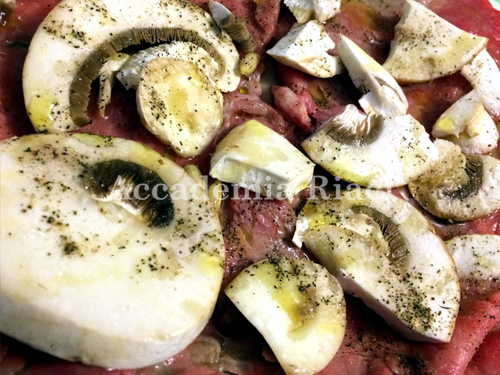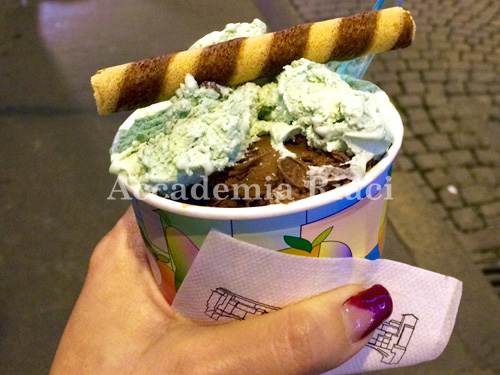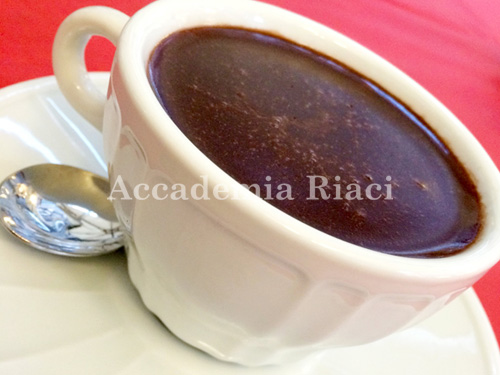 In fact, there are many delicacies in Florence, and these are some of my favorites, pizza, Carpaccio, gelato, and hot chocolate.

其實佛羅倫斯有很多美食,這些都是我的喜愛。比薩批、卡帕奇奧、意式冰淇淋、以及熱朱古力。
Last but not least, Happy New Year to Everybody!

最後,祝各位新年快樂!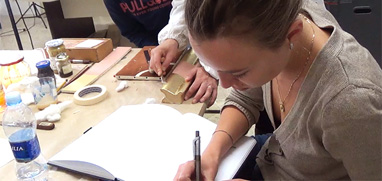 At Accademia Riaci, we are recruiting Course Reporters from our students. The students who are chosen to become Course Reporters are given 10 % of the tuition as their scholarship fee.
The Reporters who have submitted excellent reports will have his or her profile posted on our school website for the next 5 years as an alumnae and will be able to connect with their business chancesafter their graduation.