Accademia Riaci
Students' Blog
Up-to-date report from one of our students!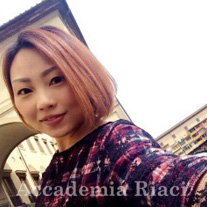 Reporter
JACQUELINE VONG
Nationality: Portugal
Course: Art Management
Program: Master Course
Period : Sep.7,2015-Apr.22,2016
I got a Bachelor Degree in English Communications in University of Macau. I'm a free-lance dancer and choreographer. I was facing a turning point in my artistic development, I would like to take a step forwards towards my career ambition, and furthermore I've been impressed and inspired by western influences while expanding my individual artistic practices. As a result I've decided to come to Italy to undertake the Art Management Master Course.
Dec. 18, 2015 | Posted in Blog, Business and Management , Student Reporter | Tags:Jacqueline Vong, Business & Management | Language:



Reporter: JACQUELINE VONG | Course: Business & Management
Art Management Master Course: Startup & European Funding

Startup is a new business or the first stage of operation in a company or an organization. In this field, we focus on how to finance for the startup, there are three funding sources which are: ordinary loan, grants, and concessional loan. First, ordinary loan is the capital from banks, lenders, or financial companies; second, grants is a type of public funding that provide the resource of intangible investments (website, consultants, training, trademark, etc.), technical instruments, or management expense (rent, advertising, etc.). Last, concessional loan is an interest-free loan or providing a reduction of the percentage of the interest rate.

創業指一間公司或一個組織的新業務或第一階段營運。在這個範疇,我們放重點於如何為創業籌措資金,三個資金來源有:普通貸款、補助、及優惠貸款。首先,普通貸款是來自銀行、貸款人或財務公司的資本;第二,補助是一種公共資金提供無形資產投資資源(網站、諮詢、培訓、商標等)、技術器材、或管理經費(租金、廣告等)。最後,優惠貸款是免息貸款或提供降低利率的百份比。

Next, the part of European funding, we mainly study co-financing, direct finance, preparation of project proposal (five principal guidelines), partnership, and funding request.

其次,歐洲資金的一部分,我們主要學習聯合融資、直接金融、編制項目建議書(五個主要方針)、夥伴關係和資金需求。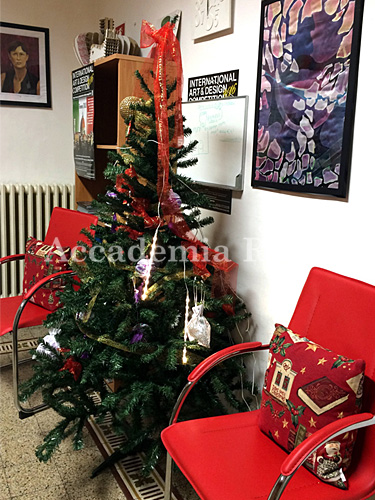 We start our winter break from this week. Christmas is coming, everywhere is full of festival atmosphere. A corner of the school, there is a lovely Christmas tree.

我們今週開始我們的寒假。聖誕節即將來臨,周圍都充滿著節日氣氛。學校的一角放著一棵可愛的聖誕樹。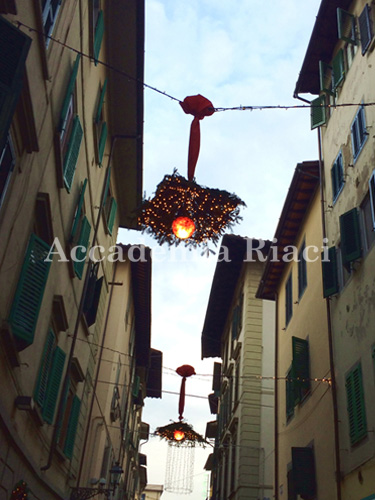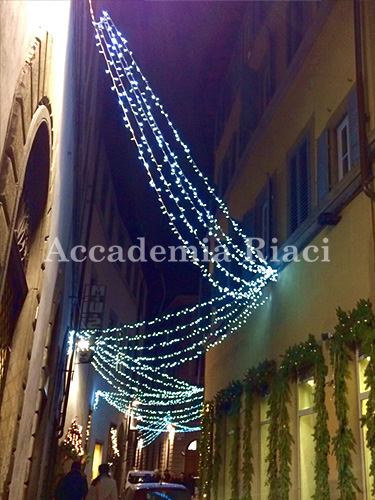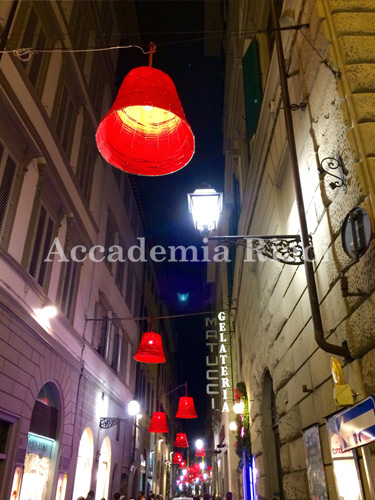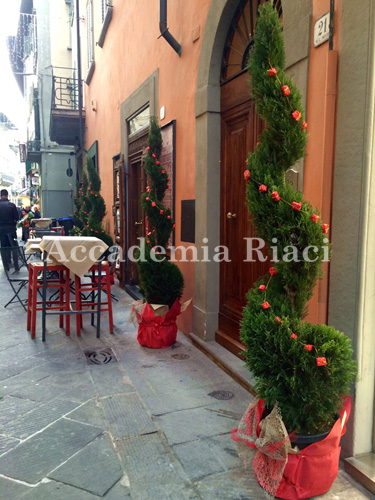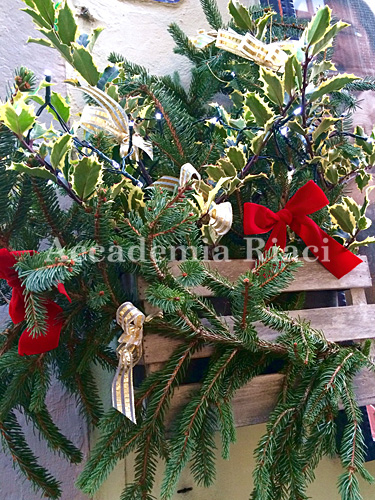 Christmas decorations are put up around the city.

城市周圍都布置著聖誕裝飾品。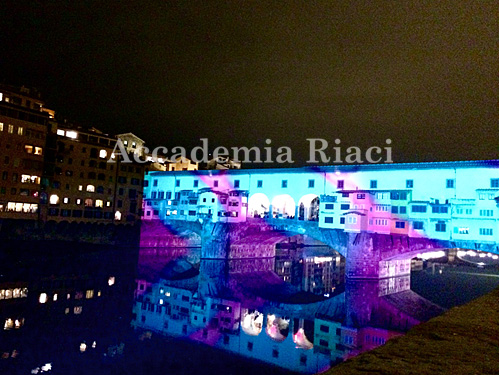 There is a fantastic illumination showing on Ponte Vecchio, Florence.

在佛羅倫斯維琪奧橋上有一個精彩的燈飾演出。

Night view from Ponte Vecchio.

維琪奧外的夜景。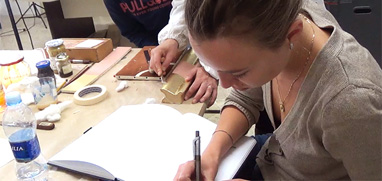 At Accademia Riaci, we are recruiting Course Reporters from our students. The students who are chosen to become Course Reporters are given 10 % of the tuition as their scholarship fee.
The Reporters who have submitted excellent reports will have his or her profile posted on our school website for the next 5 years as an alumnae and will be able to connect with their business chancesafter their graduation.