Accademia Riaci
Student Reports
Read all class reports from our students!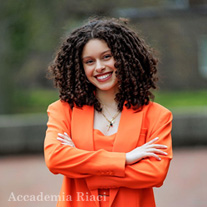 Reporter
Daniella Ruiz
Country: USA
Course: Architectural Design
Program: One-Year Course
Period: May 2, 2023 – Dec 7, 2023
My name is Daniella Ruiz. I am a recent interior design graduate from Paier College. During my undergrad, I've placed in various design competitions, attended design workshops and conferences, and interned at an interior design firm. Studying architecture at Italy's Accademia Riaci will allow me to explore the Italian perspective of all thing's art and design, build a network of people in my desired field, and opens doors to a wide range of personal and professional opportunities.
Oct. 15, 2023 | Posted in Reports, Interior Design , Student Reporter | Tags:Daniella Ruiz, Interior DesignReporter: Daniella Ruiz | Course: Interior Design
Week 3 Summary – This week was full of learning and exploring Florence with new friends!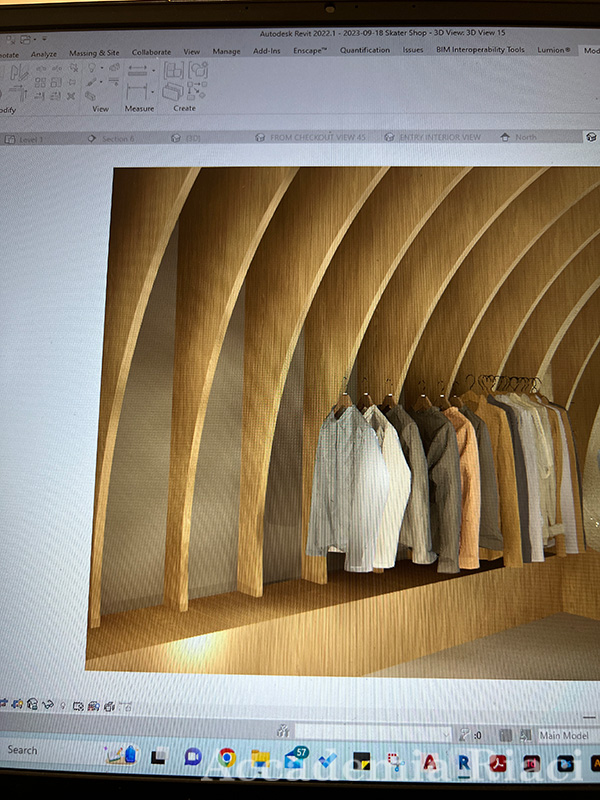 Pic1.
Monday, September 18 | In class, I continued working on my project. Next step: rendering!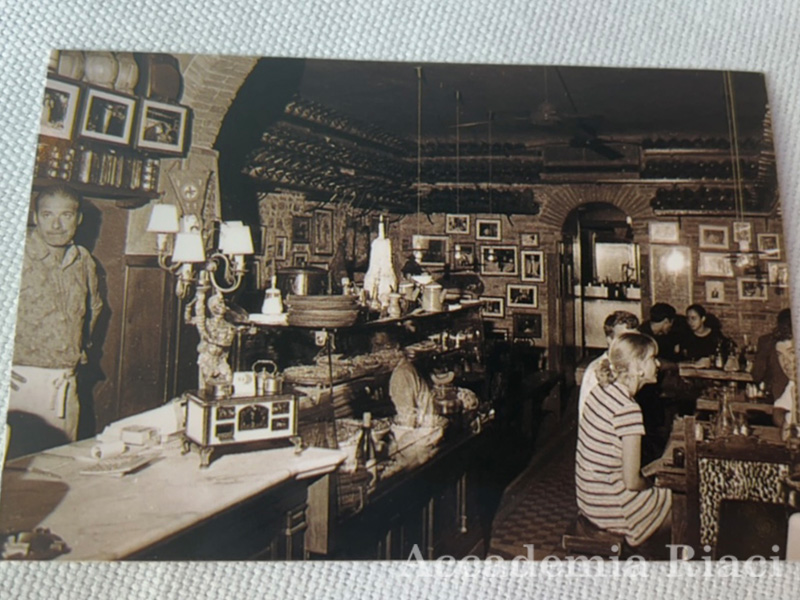 Pic2.
Monday, September 18 | For dinner, I went to Zaza's (again) with different friends this time! This time I decided to order chicken and roasted potatoes! This is the card they gave us at the end of our meal.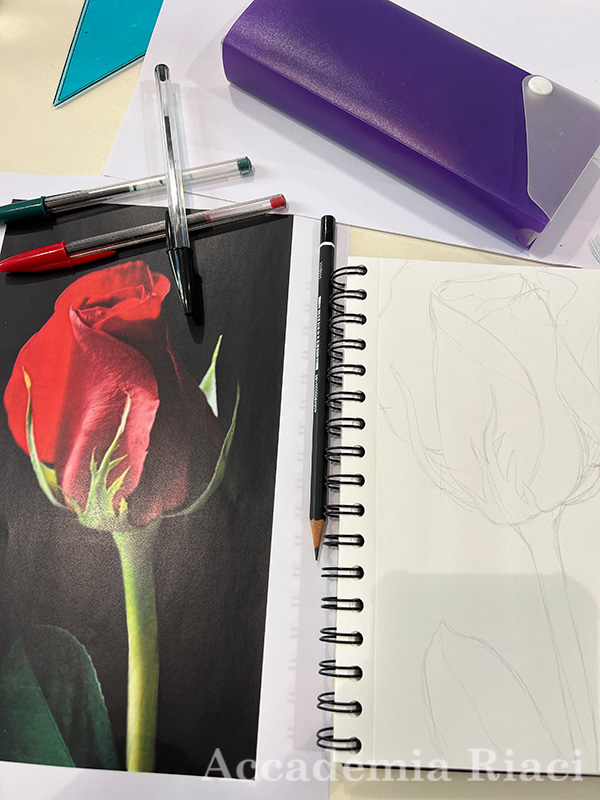 Pic3.
Tuesday, September 19 | In my drawing class, I started drawing this rose! Next step: adding color with pen!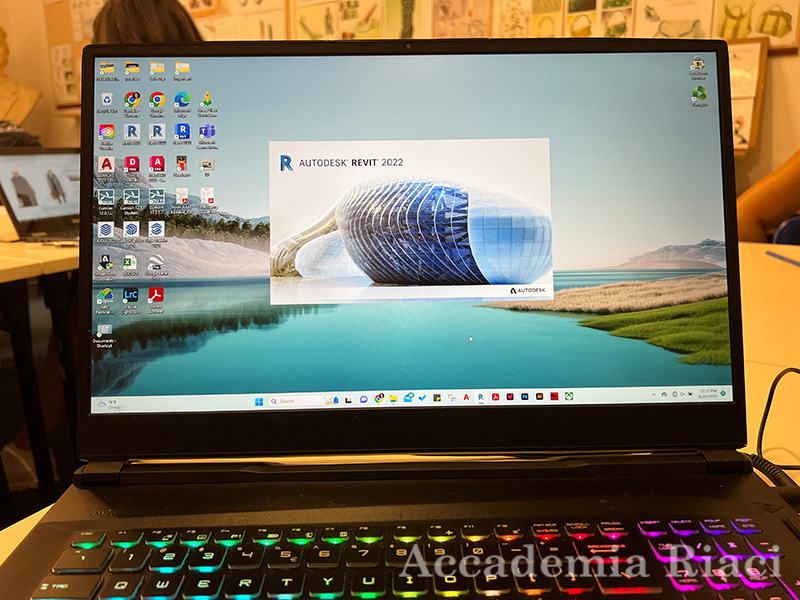 Pic4.
Wednesday, September 20 | Powering up Revit to work on my retail shop!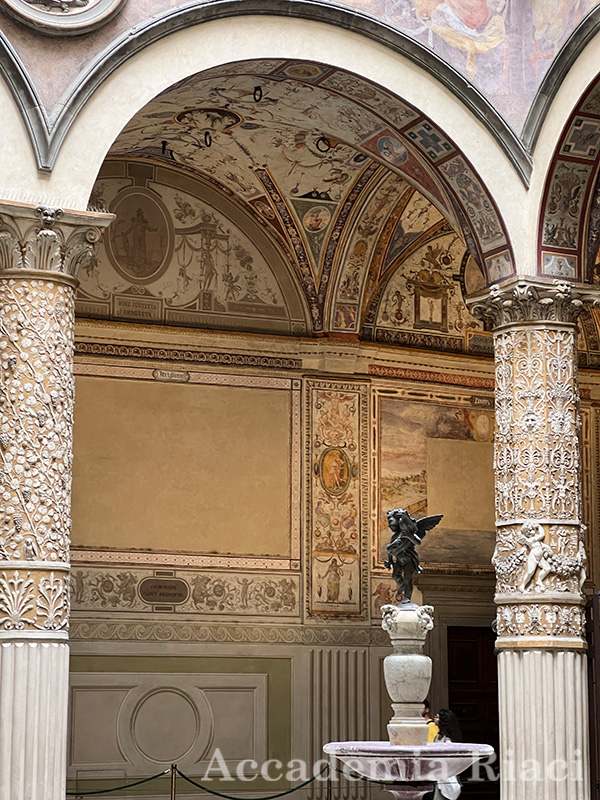 Pic5.
Friday, September 22 | For this week's art visit, we learned about Piazza Signoria and its buildings!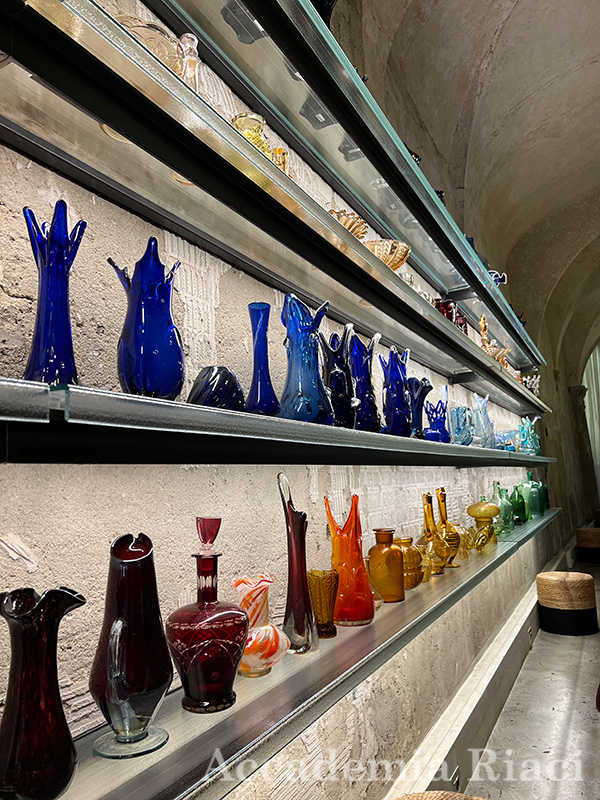 Pic6.
Friday, September 22 | After the art visit, we went to La Ménagère to celebrate a birthday!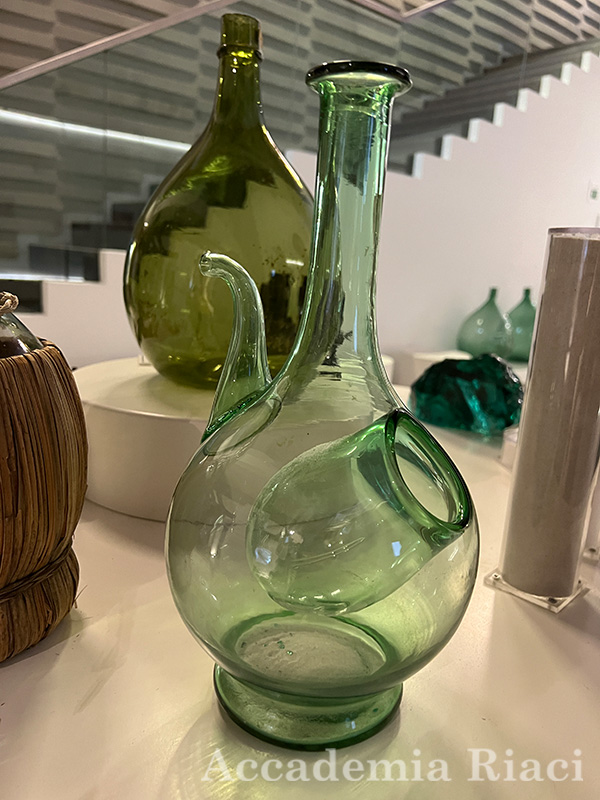 Pic7.
Saturday, September 23 | The art stage of this month was the Glass Museum in Empoli! We got a private tour of the history and craftsmanship of glass-making! It was so interesting! In the picture above, you can see that there is a smaller "glass cup" within the bottle. This is so you can keep the liquid cold with ice without watering it down!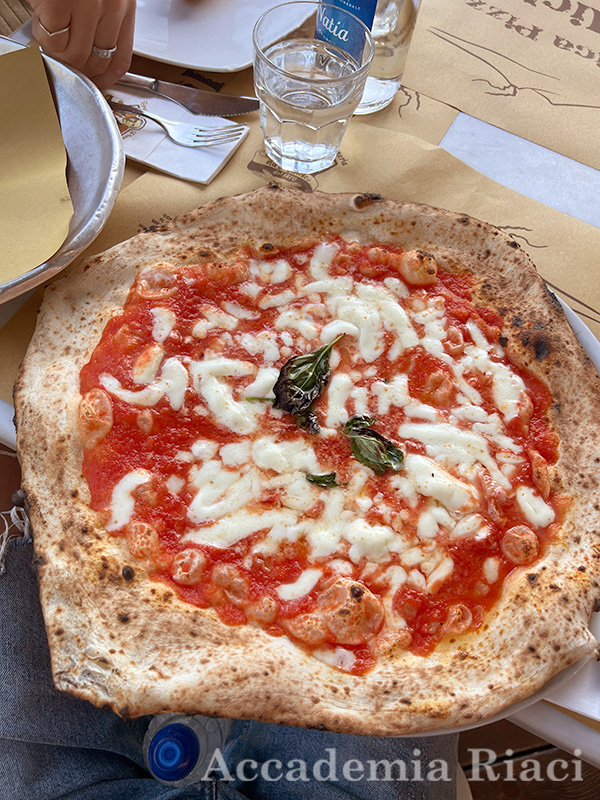 Pic8.
Saturday, September 23 | After walking around Empoli, we headed back to Florence and got a bite to eat!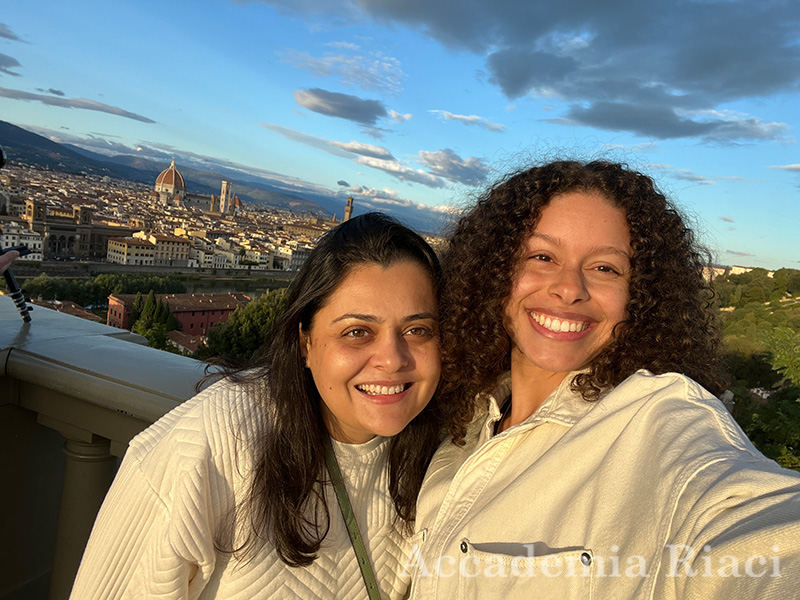 Pic9.
Sunday, September 24 | We woke up at 6 a.m. to see the sunrise at Piazzale Michelangelo! It was so beautiful!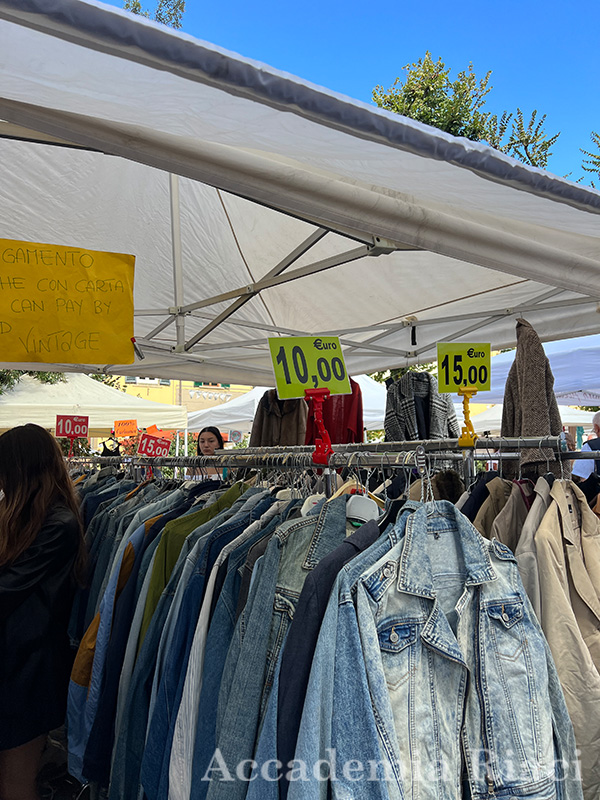 Pic10.
Sunday, September 24 | After seeing the sunrise, we headed to the flea market at Piazza Santo Spirito! I found a cool jean jacket for just 10 euros!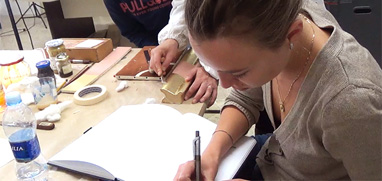 At Accademia Riaci, we are recruiting Course Reporters from our students. The students who are chosen to become Course Reporters are given 10 % of the tuition as their scholarship fee.
The Reporters who have submitted excellent reports will have his or her profile posted on our school website for the next 5 years as an alumnae and will be able to connect with their business chancesafter their graduation.