Read the latest reports of our students!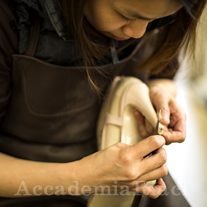 Reporter
Yi-Chen Chou
Nationality: Taiwan
Course: Shoe Making
Program: Master 1year Course
Period: Sept.8,2014-Apr. 24,2015
See all reports by this student
With medical background specializing in biomechanics of lower extremity, Yi-Chen Chou is interested in producing bespoke shoes for both general population and people with special needs. By taking the entry level of shoe making course last year at Florence, she has now equipped with the fundamental skills of shoemaking, and would like to learn more advanced shoemaking techniques as well as to integrate the gained knowledge onto prospective orthopedic shoes using customized lasts through her second year.
Apr. 13, 2015 | Posted in Reports, Student Reports, Shoe Making & Shoe Design, Shoemaking | Tags: Shoemaking| Mario:



Reporter: Yi-Chen Chou | Course: Shoe Making Course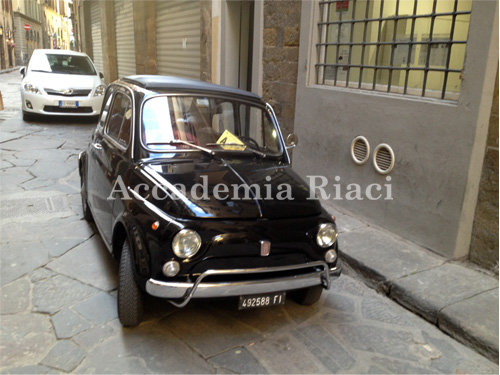 1) The antique Fiat 500 is a legend of Italy as it represents the glory of the past.

古董式的飛雅特五百小汽車是義大利的傳奇,因為它代表的是過去的榮景。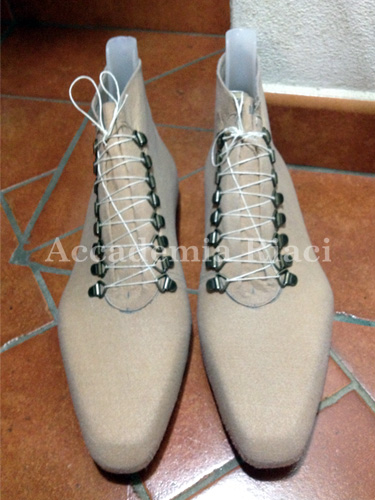 2) During my weekend last week, I spent most of my time at home to complete the trial shoes.

上週末,我大部分的時間都待在家來完成我的試版鞋。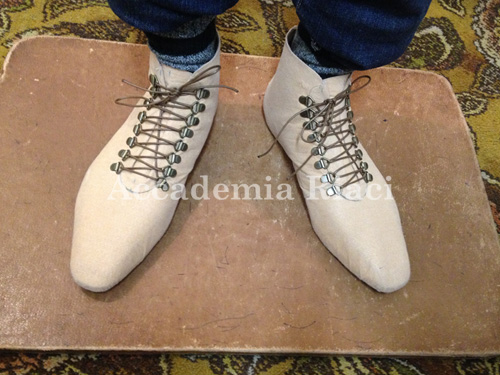 3) Then, I let my clients try them on in order to see if the shoes fit him well with plantars inside. Luckily, they are good to move forward.

然後我讓我的客戶試穿以便瞭解鞋子與矯正鞋墊是否均合腳。幸運地,尺寸都很合適。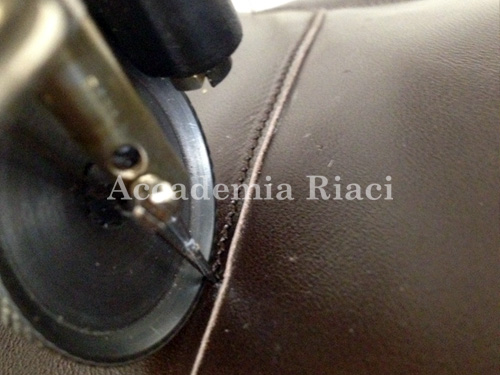 4) Therefore, I've spent entire this week to cut, skive, and saw the upper pieces together.

因此,我花上本週一整週的時間在裁剪、片皮並進行鞋面車縫。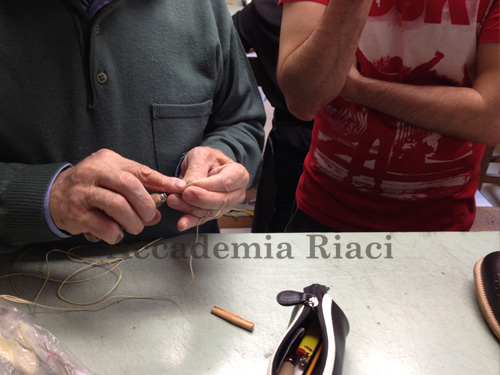 5) At the same time in class, Ruben was learning how to twist the thread with the bristle in order to make a tip for Blake construction.

同時間在班上Ruben正學習如何將棉線與豬鬃纏繞在一起來製作出布萊克工法所需的尖頭。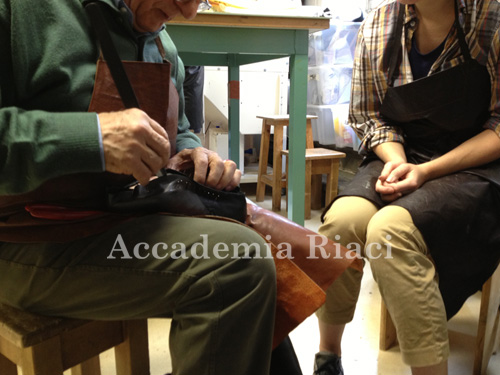 6) And meanwhile, Amy was lasting her knee boots. Looking really good!

此外,Amy也正在幫鞋她的膝下長靴,看起來真的很棒!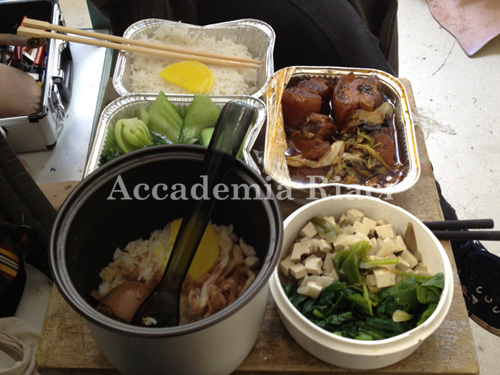 7) Generally most students eat lunch at school, so that we can continue to work on our shoes during the independent study time in the afternoon sessions.

一般而言大部分的學生中午都在學校用餐,這麼一來我們才能在下午的自修時間裡繼續我們的製鞋工作。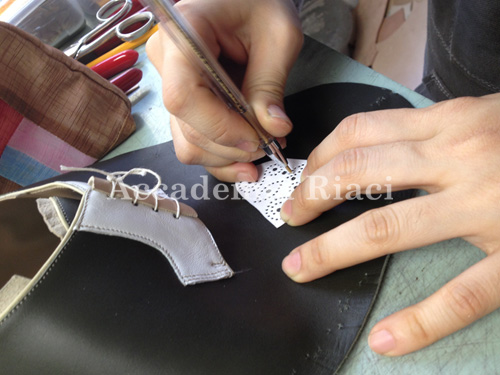 8) This is Hyunjin punching the brogues on her derby shoes right after our happy lunch at school.

這是Hyunjin剛結束了我們的快樂午餐時間並正在她的德比鞋上雕花。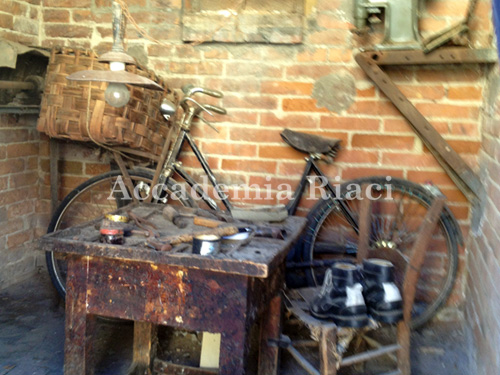 9) On this Thursday, I went to visit a shoemaking factory in Tuscany. They still keep the little shoemaking room where their business has started 3 generations back.

本週四我去參觀了一家位於托斯卡尼的製鞋工廠,他們仍然保存三個世代前一開始製鞋的小房間。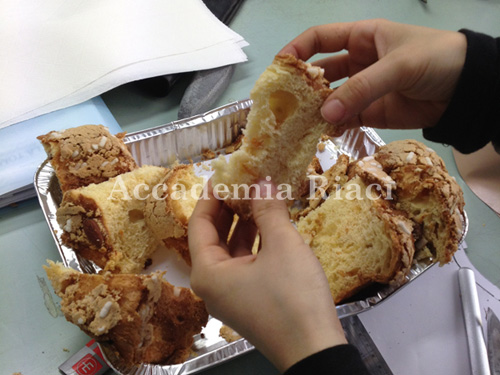 10) We also enjoyed the Easter cake, which was offered by the shoemaking master. Happy Easter to everybody!

我們也吃了老師請的復活節蛋糕,祝大家復活節快樂!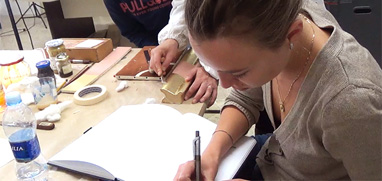 At Accademia Riaci, we are recruiting Course Reporters from our students. The students who are chosen to become Course Reporters are given 10 % of the tuition as their scholarship fee.
The Reporters who have submitted excellent reports will have his or her profile posted on our school website for the next 5 years as an alumnae and will be able to connect with their business chancesafter their graduation.