Read the latest reports of our students!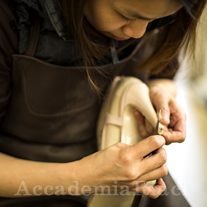 With medical background specializing in biomechanics of lower extremity, Yi-Chen Chou is interested in producing bespoke shoes for both general population and people with special needs. By taking the entry level of shoe making course last year at Florence, she has now equipped with the fundamental skills of shoemaking, and would like to learn more advanced shoemaking techniques as well as to integrate the gained knowledge onto prospective orthopedic shoes using customized lasts through her second year.
Mar. 19, 2015 | Posted in Reports, Student Reports, Shoe Making & Shoe Design, Shoemaking | Tags: Shoemaking| Mario:



Reporter: Yi-Chen Chou | Course: Shoe Making Course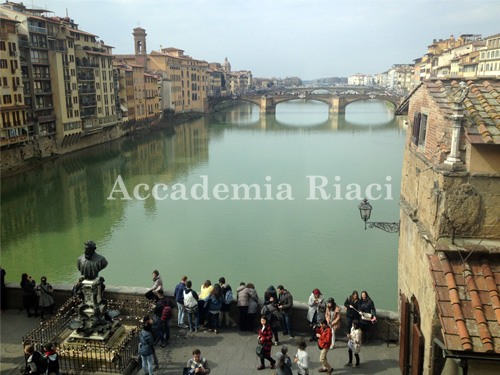 1) Luckly, the weather in Florence this week was good for an entire week.

幸運的,本週佛羅倫斯的天氣一整週都很好。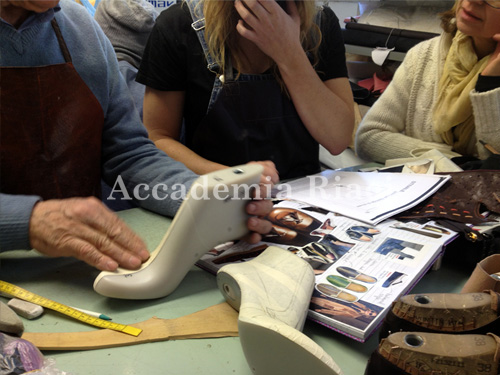 2) Amy has decided to overwhelm herself by trying to finish 4 pairs of shoes before the class ends in April.

Amy決定挑戰高難度,因為她希望在四月課程結束前可以完成四雙鞋。

3) And this week, she was learning how to crimp the upper pieces using the wooden boards.

而本週,她正在學習如何用木板塑型鞋面分片。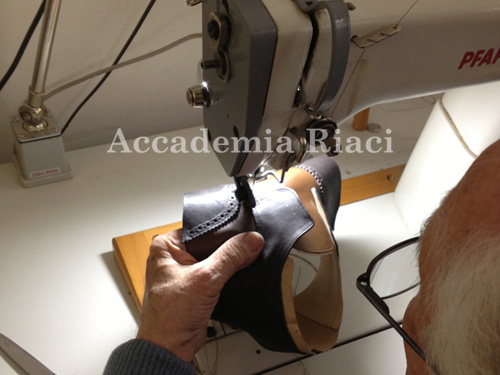 4) As for Ruben, the shoemaking master was teaching him how to saw the "fermatura," which is the key feature of derby shoes.

至於Ruben,老師正在教他如何車縫固定點,這是德比鞋的一大特徵。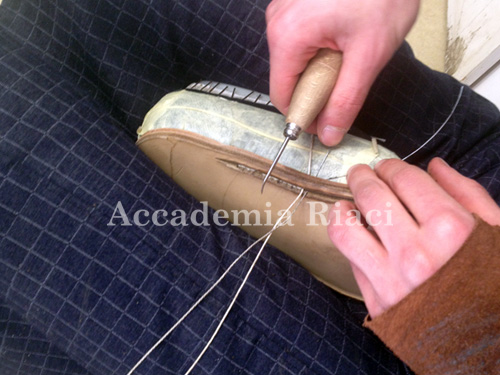 5) Bernardo continued to work on his second hand stitching of Goodyear bottom construction on this Friday.

Bernardo本週五持續進行他固特異工法的第二道手縫。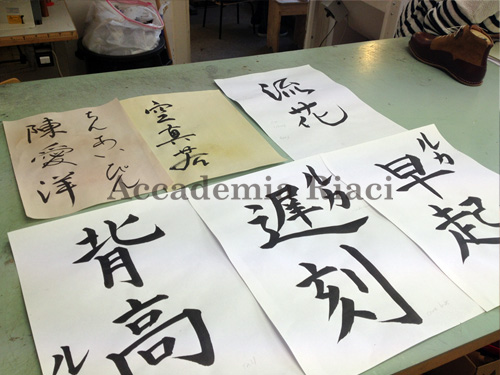 6) Meanwhile, Luca and Earlene went to the Kanji class this Friday to learn how to write their names in Kanji.

同一時間,Luca和Earlene本週五去上了堂毛筆課,並學習如何寫出自己的漢文名字。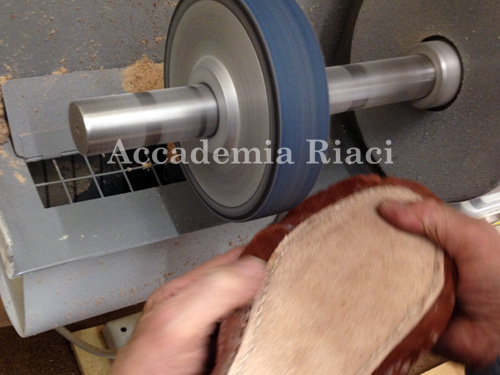 7) I am still working on my derby ankle boots with Saint Crispin bottom construction.

我依然還在進行我的德比踝靴以及聖克里斯平工法。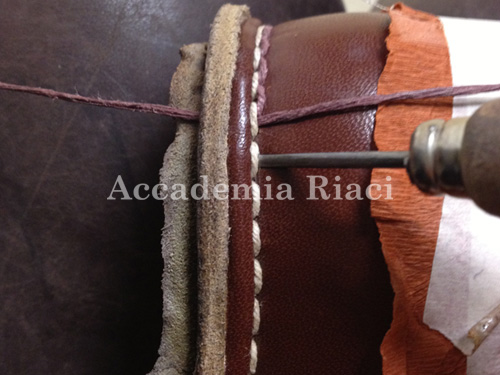 8) I've finished the second hand stitching, and hopefully to get the shoes done by next week.

我已經完成了我的第二道手縫,並希望下週前這雙鞋就能完成。

9) This week, we had a fantastic art visit class as we went to visit a secret passage in Old Palace.

本週我們的藝術參觀課程超棒的,因為我們去參觀了舊宮裡的一條秘密通道。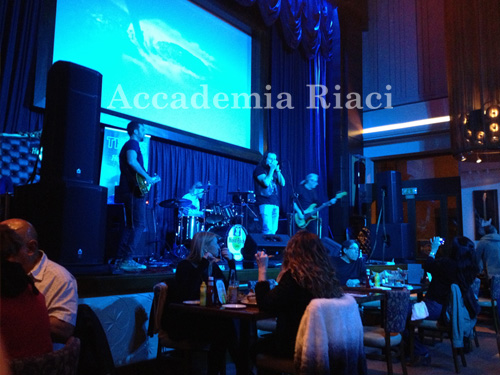 10) At Friday night, we went out to Hard Rock for dinner. I love the live band there badly!

週五晚間,我們去硬石餐廳吃晚餐,我超愛他們的現場演唱的!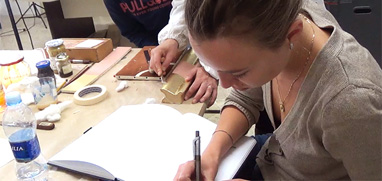 At Accademia Riaci, we are recruiting Course Reporters from our students. The students who are chosen to become Course Reporters are given 10 % of the tuition as their scholarship fee.
The Reporters who have submitted excellent reports will have his or her profile posted on our school website for the next 5 years as an alumnae and will be able to connect with their business chancesafter their graduation.