Read the latest reports of our students!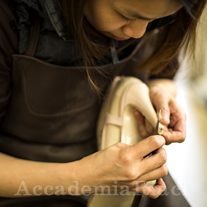 With medical background specializing in biomechanics of lower extremity, Yi-Chen Chou is interested in producing bespoke shoes for both general population and people with special needs. By taking the entry level of shoe making course last year at Florence, she has now equipped with the fundamental skills of shoemaking, and would like to learn more advanced shoemaking techniques as well as to integrate the gained knowledge onto prospective orthopedic shoes using customized lasts through her second year.
Mar. 12, 2015 | Posted in Reports, Student Reports, Shoe Making & Shoe Design, Shoemaking | Tags: Shoemaking| Mario:



Reporter: Yi-Chen Chou | Course: Shoe Making Course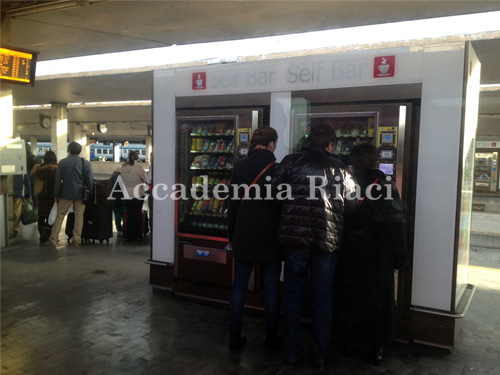 1) Everyone is back from lineapelle exhibition at Milan this week. This is a quick shot of Florence's main train station while we were arriving.

本週大家都自米蘭皮革展回來了,這是火車進站佛羅倫斯中央車站的一景。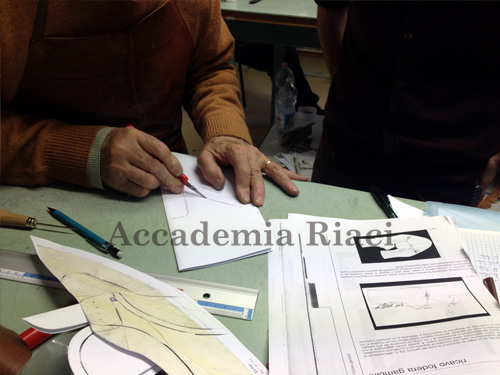 2) Ruben has moved on to his next shoe model: derby.

Ruben已經開始學習下一個鞋款:德比鞋型。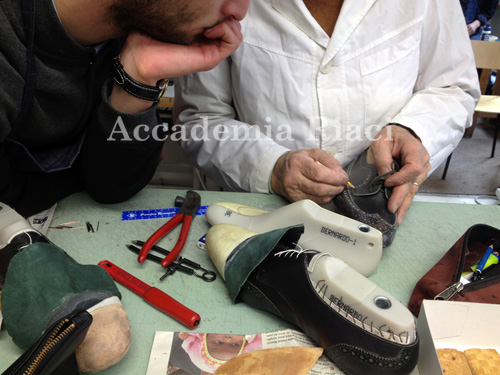 3) Bernardo has done the toe cap, and is ready to last both uppers.

Bernardo已經完成頭套的放置並且可以準備幫鞋面了。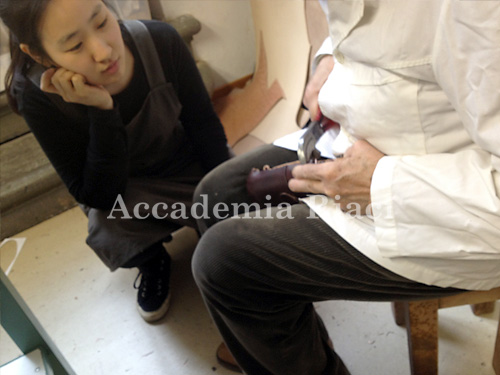 4) Hyunjin is super fast, cause she has finished her upper stitching and was lasting the shoes on this Thursday.

Hyunjin動作超快,因為她已經完成了鞋面的車縫並在本週四開始幫鞋。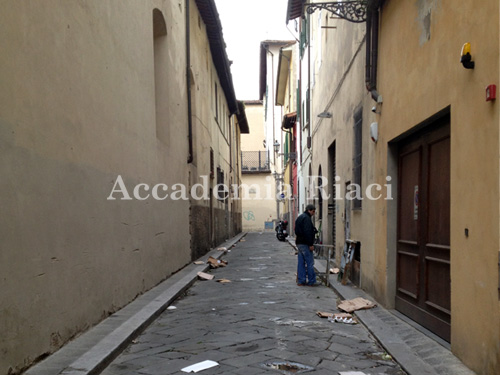 5) There were quite a few natural incidents taking place in Florence this week, such as earthquake, heavy rain, and then strong wind. The streets were in a mess lately.

本週佛羅倫斯經歷了數個自然現象,好比地震、大雨、以及強風,街上盡是一片凌亂。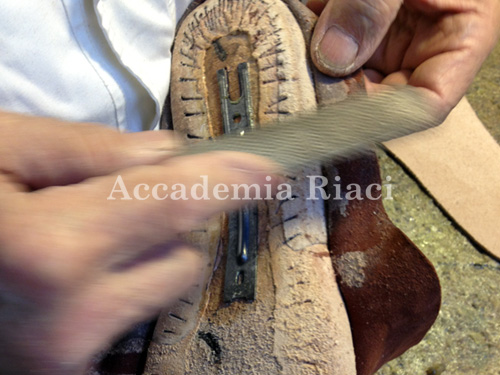 6) Regardless the weather conditions, all students still went to school to continue their work. This is my shoe with Saint Crispin bottom construction.

無視天氣的好壞,所有學生依然到校繼續他們的製鞋工作。這是我的鞋,即將會採用聖克里斯平工法。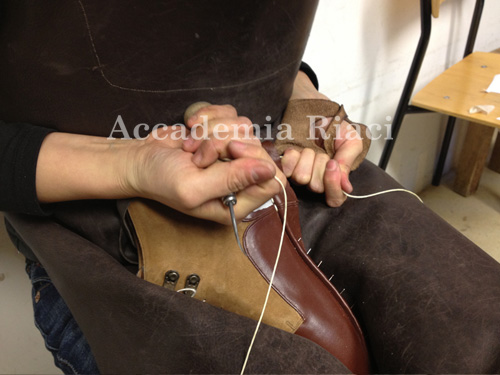 7) I am now working on my first hand stitching, and there will be one more coming.

我目前正在進行此工法的第一道手縫,之後還會有第二道。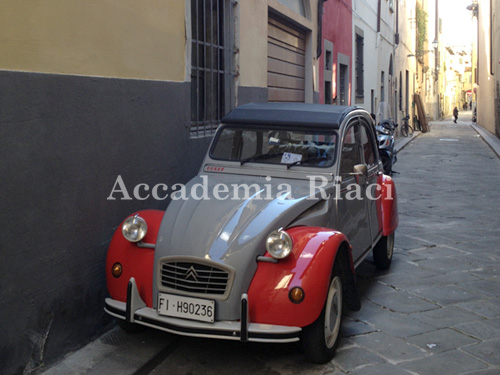 8) One day on my way to school, I saw this car on the street. This is the beauty of Italy; they can always preserve old stuffs very well just like new.

某天上學的路上我發現了這輛古董車,這就是義大利美好的地方,他們總是能把古老的玩意兒保存的跟新的一樣。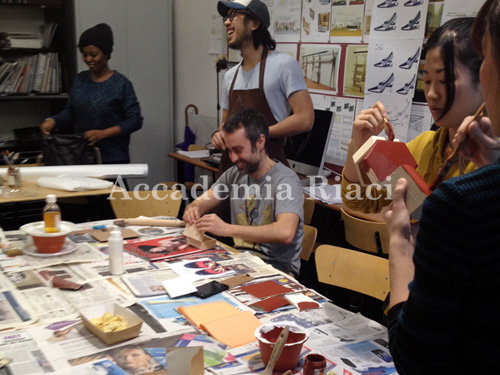 9) This Saturday afternoon, we had spent a very joyful time with Andi in the gold leafing class.

本週六我們和鍍金課的老師Andi渡過了一個美好的下午。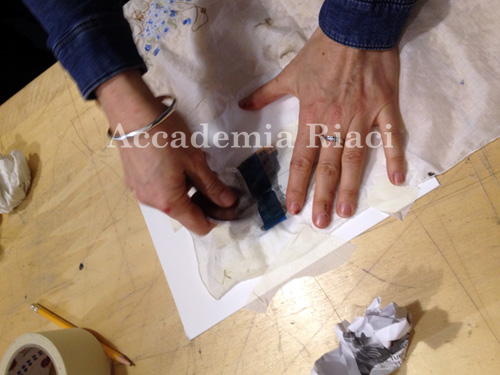 10) We've also learned how to xerox transfer the images to either paper or cotton cloth. That's fun!

我們還學了如何轉印圖片到紙上或棉布上,很好玩!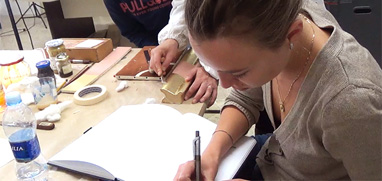 At Accademia Riaci, we are recruiting Course Reporters from our students. The students who are chosen to become Course Reporters are given 10 % of the tuition as their scholarship fee.
The Reporters who have submitted excellent reports will have his or her profile posted on our school website for the next 5 years as an alumnae and will be able to connect with their business chancesafter their graduation.