NEWS and Blog
This week in jewelry making class I started to make a pendent. It is hand shaded leaf. This kind of work was familiar to me, and that's why It was not very complicated for me to finished it. My engraving classes went really well, I learned to engrave a little stone , but I didn't finished because it takes a lot of time to finish this kind of work.
Semana del 19 al 25 de enero
Esta semana en mis clases de "making " empece hacer un colgante de plata, era una hoja calada a mano, el procedimiento me era algo familiar, lo cual no fue algo muy complicado para mi.
En mis clases de "engraving" aprendi a engastar una piedra pequenia, es una tecnica complicada lo cual no me salio bien en la primera clase.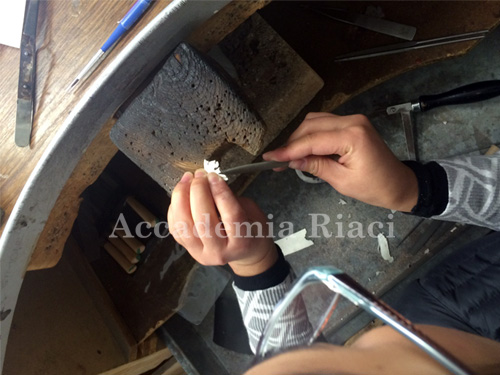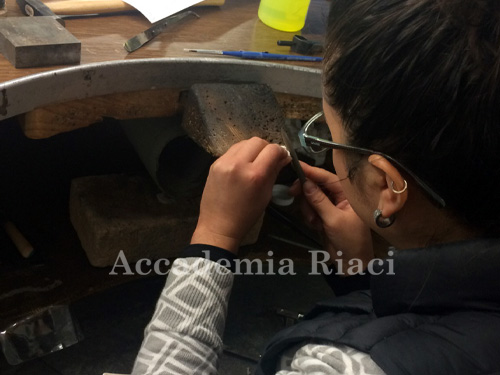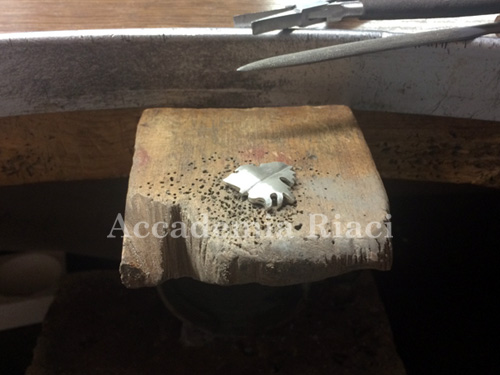 Saturday we went to VicenzaORO, which is a very important jewelry fair in Italy. There were a lot of jewelry retailers and a lot of good design I enjoyed. We also saw a lot of precious stones like diamonds, emeralds and rubies.
I loved this fair.
El art visit fuimos al palazzo Pitti a una exhibicion de los tesoros de Bucellati. Era una exposicion de joyas, lo cual me gusto mucho.
El sabado fui a Vicenza a una feria de joyeria, es una feria muy grande, muchas personas (joyeros/buyers) van a esta feria. Habia joyas de distintos niveles, desde joyas muy caras hasta joyas mas asequibles. Tambien vendian insumos, piedras y maquinaria para joyeria.
Me encanto la feria.