Read the latest reports of our students!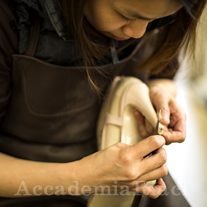 With medical background specializing in biomechanics of lower extremity, Yi-Chen Chou is interested in producing bespoke shoes for both general population and people with special needs. By taking the entry level of shoe making course last year at Florence, she has now equipped with the fundamental skills of shoemaking, and would like to learn more advanced shoemaking techniques as well as to integrate the gained knowledge onto prospective orthopedic shoes using customized lasts through her second year.
Jan. 27, 2015 | Posted in Reports, Student Reports, Shoe Making & Shoe Design, Shoemaking | Tags: Shoemaking| Mario:



Reporter: Yi-Chen Chou | Course: Shoe Making Course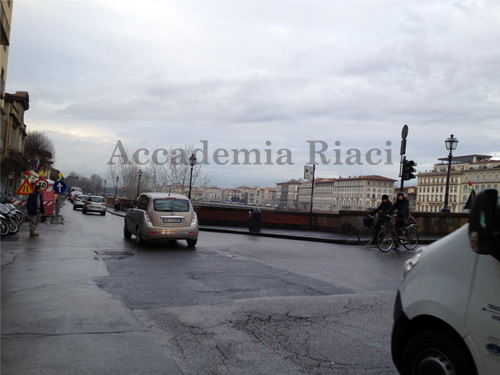 1) On my way to school. These hustle-bustle cars on the streets remind us that another busy week has begun.

上學的途中,這些熙攘的車流提醒著我們忙碌的另一週已經開始。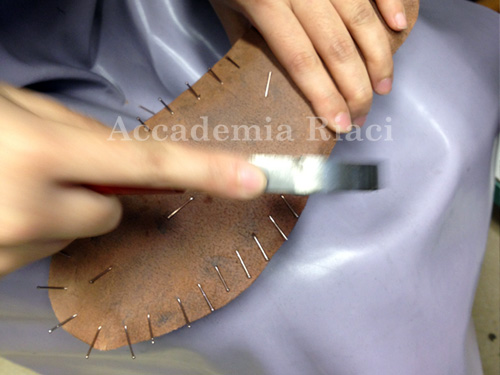 2) This semester, we have two new students joining us, and this is Wang Jia transfered from Polimoda.

這學期有兩個新生,而這是自Polimoda轉學過來的Wang Jia。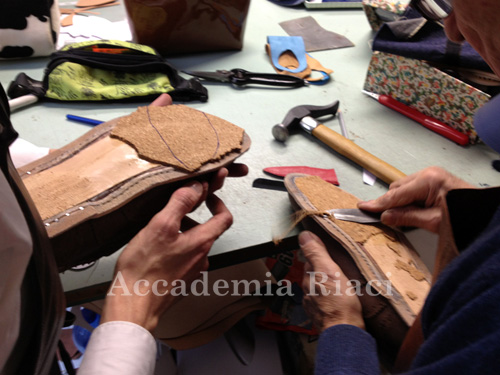 3) Luca is about to attach his outsoles, but before that, he used cork to fill all the gaps to ensure a better bonding.

Luca準備要貼大底了,但在那之前,他用了軟木來填塞所有的縫隙以確保良好的黏著。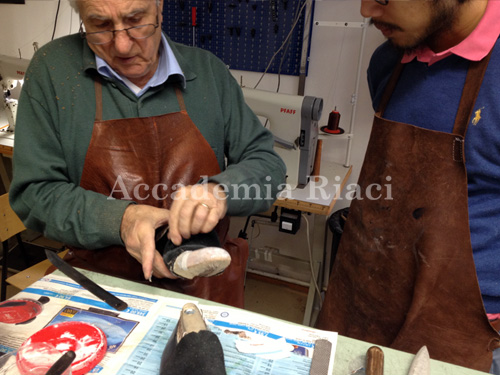 4) Josh was learning how to apply leather toe caps for better protection in men's footwear.

Josh正在學習如何上皮革頭套,其可在男性紳士鞋裡提供較佳的保護。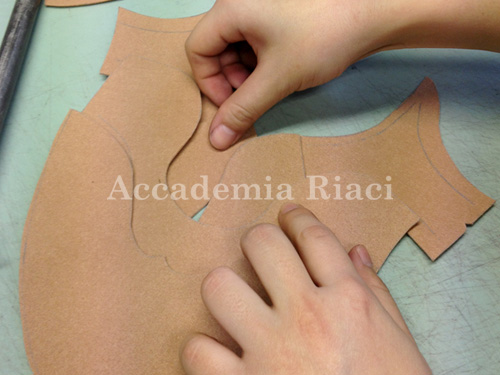 5) Earlene has almost done her moccasins, and is about to do pattern trial on her next shoe.

Earlene的莫卡辛鞋快要完成了,並且已經著手下一雙鞋的試版。

6) Amy was working on her brogues, which requires tons of patience.

Amy正在幫她的鞋面進行雕花,這流程需要極大的耐心。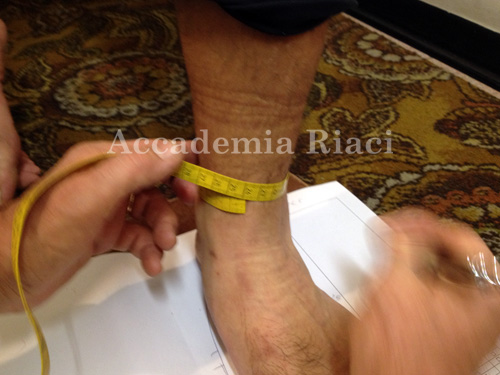 7) This week, I've started my collaboration project with a local orthopedic shop to learn how to measure the foot and modify the last properly.

本週我開始了與當地矯正鞋工坊的合作課程,並將學習如何正確量腳以及修改楦頭。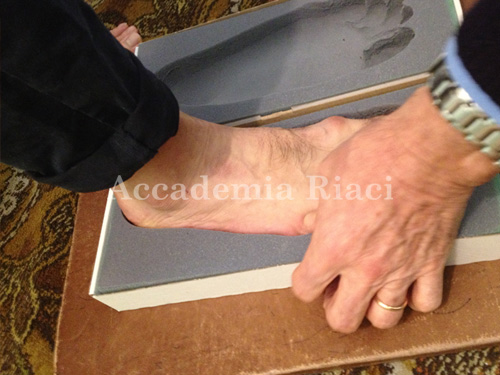 8) Josh is my first model for orthopedic shoes as he has flat feet. First of all, we put his feet into the foam to get the actual foot shapes.

Josh是我矯正鞋課的第一個模特兒因為他有扁平足。首先,我們把他的腳放在棉塊裡進行塑型。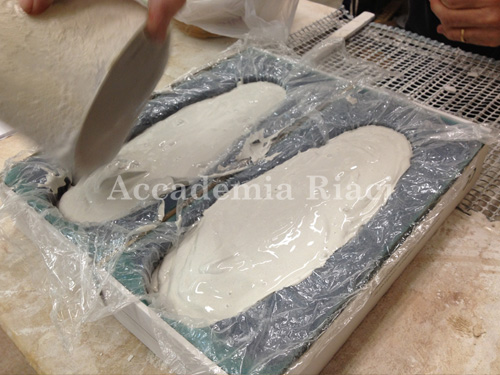 9) Then we made a plaster cast based on the acquired shapes in order to produce Josh's customized plantar.

然後我們根據塑型做了石膏模準備用來製作Josh客製化的矯正鞋墊。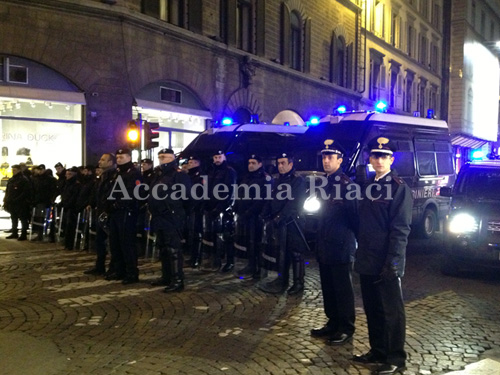 10) After school on this Thursday, there was a protest on my way home due to the economic crisis in Italy.

本週四下課回家的路上我恰巧遇見了抗爭,他們在抗議義大利低迷的景氣。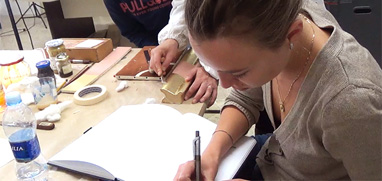 At Accademia Riaci, we are recruiting Course Reporters from our students. The students who are chosen to become Course Reporters are given 10 % of the tuition as their scholarship fee.
The Reporters who have submitted excellent reports will have his or her profile posted on our school website for the next 5 years as an alumnae and will be able to connect with their business chancesafter their graduation.