Read the latest reports of our students!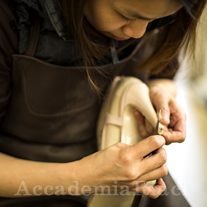 With medical background specializing in biomechanics of lower extremity, Yi-Chen Chou is interested in producing bespoke shoes for both general population and people with special needs. By taking the entry level of shoe making course last year at Florence, she has now equipped with the fundamental skills of shoemaking, and would like to learn more advanced shoemaking techniques as well as to integrate the gained knowledge onto prospective orthopedic shoes using customized lasts through her second year.
Dec. 18, 2014 | Posted in Reports, Student Reports, Shoe Making & Shoe Design, Shoemaking | Tags: Shoemaking| Mario:



Reporter: Yi-Chen Chou | Course: Shoe Making Course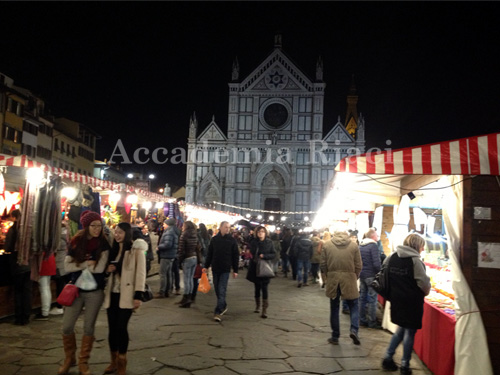 1) There is a Christmas market at Santa Croce once an year.

每一年在聖十字廣場都會有耶誕市集。

2) I love the mulled wine particularly. It's one of my favorites in Florence.

我尤其喜歡熱紅酒,它是我在佛羅倫斯的最愛之一。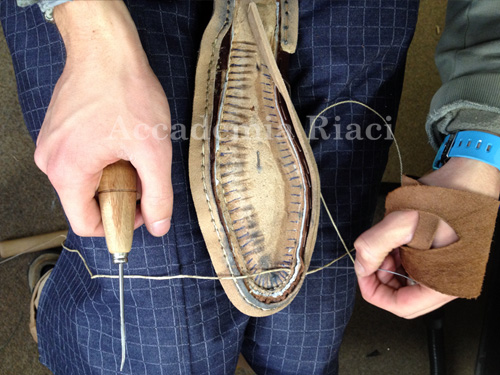 3) Back to the school, new students were working on the hand stitching of Goodyear bottom construction this week.

回到學校,本週新生們正努力的手縫固特異鞋底。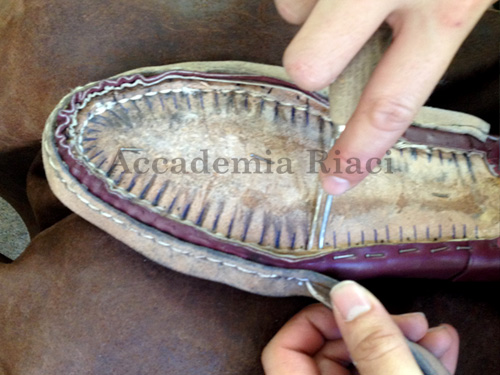 4) Josh was the one with really bad luck as his thread broke 6 times during his stitching. Such a painful experience!

Josh的運氣很不好,因為在手縫的過程中他的線斷了六次,好慘!

5) I've done my Oxford shoes with Tirolese bottom construction by the end of this week, and have also learned a new way to finish the bottoms using the paste.

我在本週結束前完成了我的牛津鞋搭配Tirolese工法,此外我還學習了如何用紙漿來打亮鞋底。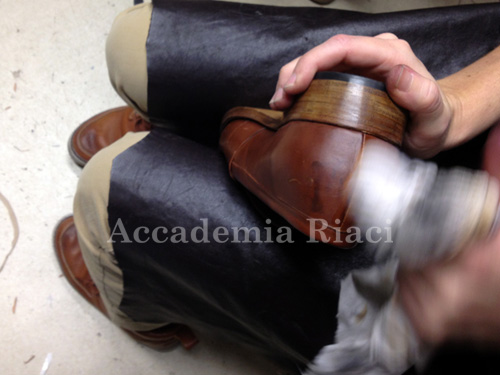 6) Amy is super efficient and productive as she has finished 2 pairs of shoes this week. A pair of Moccasin for her dad.

Amy相當有效率且有產值,因為本週她完成了兩雙鞋,一雙是給爸爸的莫卡辛。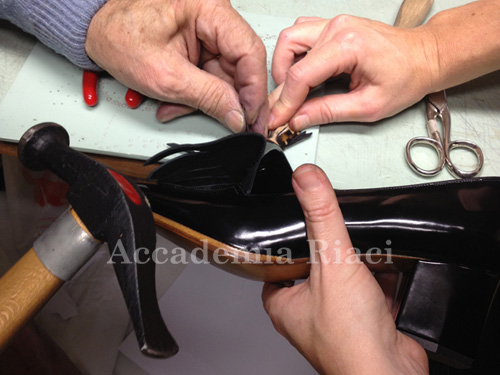 7) And a pair of Decollete with fringe for her mom.

另一雙是給媽媽的流蘇女高跟鞋。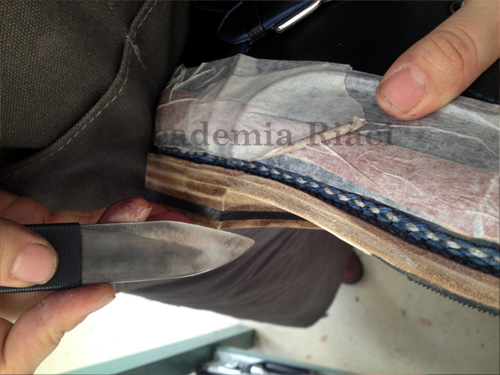 8) Hyunjin has also finished her ankle boots with Norwegian bottom construction, which is on its way back to South Korea.

Hyunjin也完成了她那雙搭配挪威式工法的踝靴,並且已經寄出至南韓。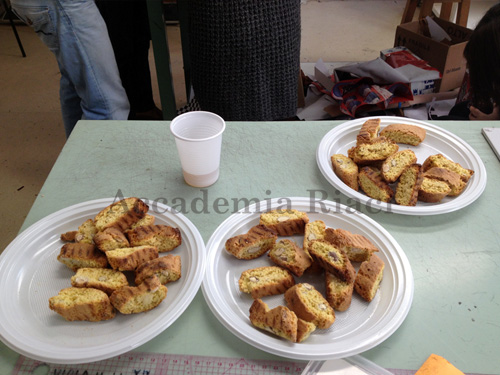 9) Thursday is the last day at school with Angelo this year, so we had a little party and enjoyed some Cantuccini with Vin Santo.

本週四是今年最後一天Angelo的課,所以我們小小狂歡了一下並享用了杏仁餅與甜酒。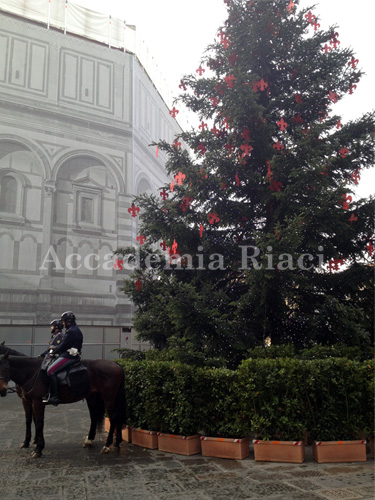 10) The "giglio" bedecked Christmas tree is in place already. May all of you have a Merry Christmas, and I will see you next year!

用佛羅倫斯市徽裝飾華麗的耶誕樹已經就位,祝大家耶誕節快樂,我們明年見!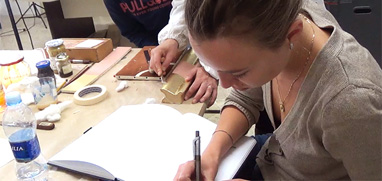 At Accademia Riaci, we are recruiting Course Reporters from our students. The students who are chosen to become Course Reporters are given 10 % of the tuition as their scholarship fee.
The Reporters who have submitted excellent reports will have his or her profile posted on our school website for the next 5 years as an alumnae and will be able to connect with their business chancesafter their graduation.