Read the latest reports of our students!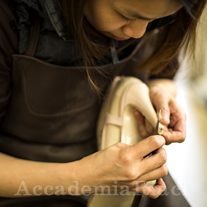 With medical background specializing in biomechanics of lower extremity, Yi-Chen Chou is interested in producing bespoke shoes for both general population and people with special needs. By taking the entry level of shoe making course last year at Florence, she has now equipped with the fundamental skills of shoemaking, and would like to learn more advanced shoemaking techniques as well as to integrate the gained knowledge onto prospective orthopedic shoes using customized lasts through her second year.
Dec. 02, 2014 | Posted in Reports, Student Reports, Shoe Making & Shoe Design, Shoemaking | Tags: Shoemaking| Mario:



Reporter: Yi-Chen Chou | Course: Shoe Making Course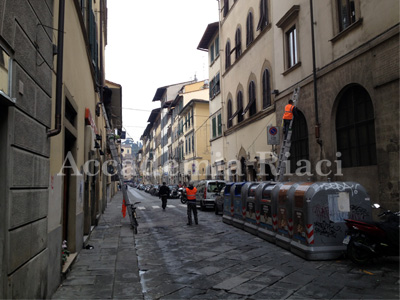 1) The Christmas lights were hung up on the street when I was on my way to do some grocery shopping last Friday. Time really flies.

上週五在我去超市的路上看到耶誕燈飾已經被懸掛在大街上,時間過的真快。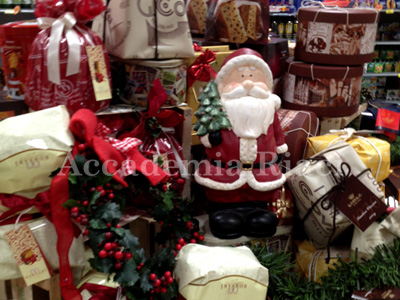 2) At the supermarket, you can also see all the varieties of "panettone," which is a transitional cake specifically for Christmas in Italy.

在超市裡你也能看見許多不同種類的耶誕節大蛋糕,它是義大利過耶誕節的傳統之一。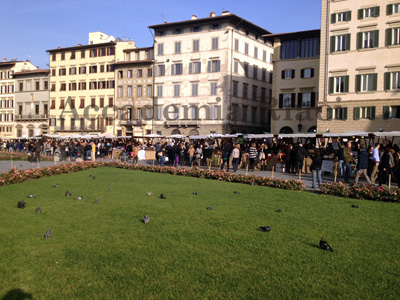 3) Last weekend, there was a farmer's market taking place at the square of Santa Maria Novella. I've sampled some yummy fresh cheeses.

上週末,在聖塔瑪利亞諾維拉廣場有農夫市集,我試吃了一些美味又新鮮的起司。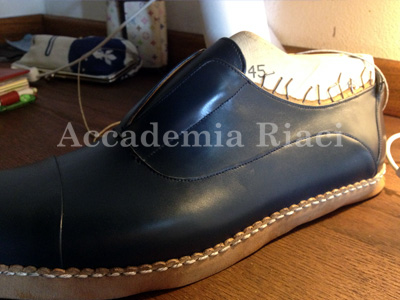 4) The other way of enjoying my weekend is to do the hand stitching while watching TV or listing to music at home. So cozy!

我也喜歡在週末時邊手縫鞋底邊看電視或聽音樂,因為相當舒適。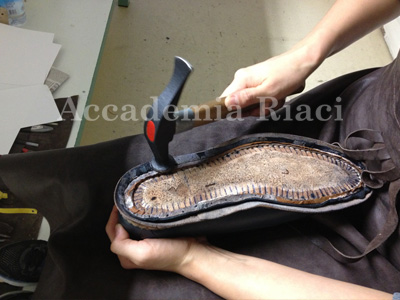 5) A main characteristic of Tirolese bottom construction is that the left upper edge makes the shoes waterproof.

Tirolese工法的一大特點是透過預留的鞋面使其具有防水的特性。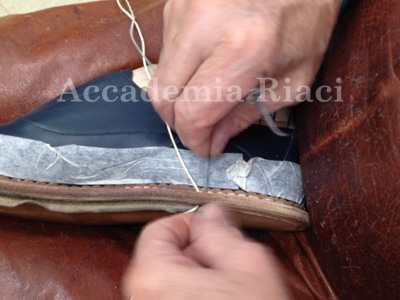 6) I am currently working on my second hand stitching on my shoes.

我目前的進度是正在進行鞋底的第二道手縫。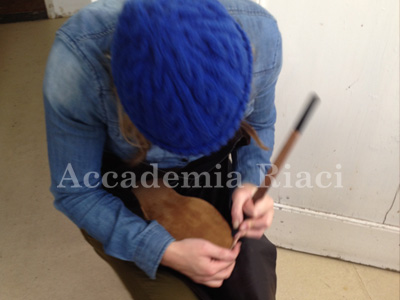 7) Amy is also working on her second hand stitching for her Dad's shoes with Goodyear bottom construction.

Amy也同樣在進行固特異工法的第二道手縫。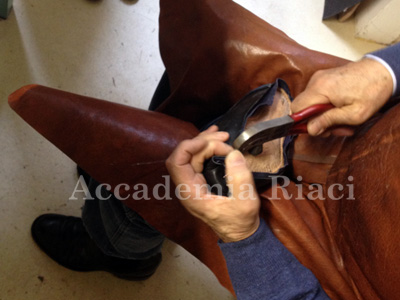 8) Hyunjin has finished the lasting process of her first pair of ankle boots in her life.

Hyunjin已經完成她人生第一雙踝靴的幫鞋流程。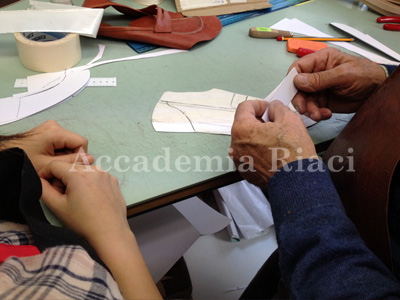 9) Earlene has finished her Derby shoes this week, and moved on to the Moccasin style.

Erelene本週已經完成她的德比鞋,並開始著手進行摩卡辛鞋款。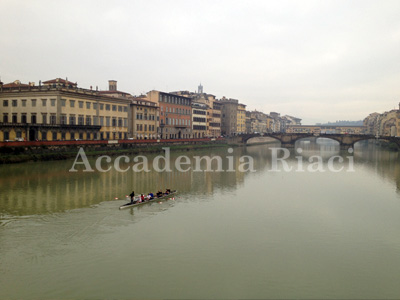 10) This is the true beauty of Florence: canoeing on the Arno river with the old bridge behind you.

這就是佛羅倫斯最美之處:在阿諾河上划著船,而老橋就在你身後。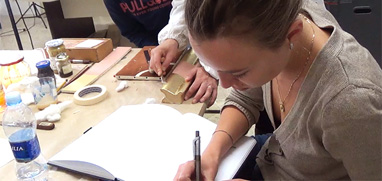 At Accademia Riaci, we are recruiting Course Reporters from our students. The students who are chosen to become Course Reporters are given 10 % of the tuition as their scholarship fee.
The Reporters who have submitted excellent reports will have his or her profile posted on our school website for the next 5 years as an alumnae and will be able to connect with their business chancesafter their graduation.