Read the latest reports of our students!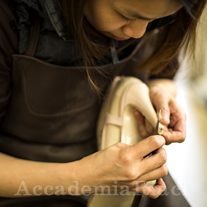 With medical background specializing in biomechanics of lower extremity, Yi-Chen Chou is interested in producing bespoke shoes for both general population and people with special needs. By taking the entry level of shoe making course last year at Florence, she has now equipped with the fundamental skills of shoemaking, and would like to learn more advanced shoemaking techniques as well as to integrate the gained knowledge onto prospective orthopedic shoes using customized lasts through her second year.
Nov. 11, 2014 | Posted in Reports, Student Reports, Shoe Making & Shoe Design, Shoemaking | Tags: Shoemaking| Mario:



Reporter: Yi-Chen Chou | Course: Shoe Making Course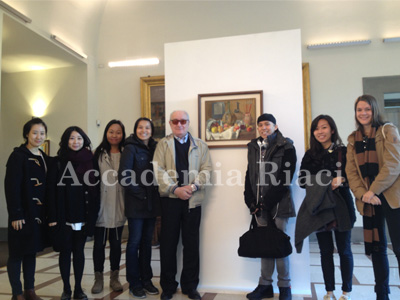 1) Last friday in the class of art visit, we went to see the art exhibition of Alfredo Serri (1898-1972). Mr. Romagnolo gave us an awesome tour.

上週五的藝術參觀課程我們去參觀了藝術家Alfredo Serri (1898-1972)的畫展,Romagnolo先生幫我們做了一個非常棒的導覽。

2) Meanwhile, the art visit class of the new students was pumpkin carving at school in order to celebrate Halloween!

同時間,新生的藝術參觀課程是在學校刻南瓜,慶祝萬聖節的到來。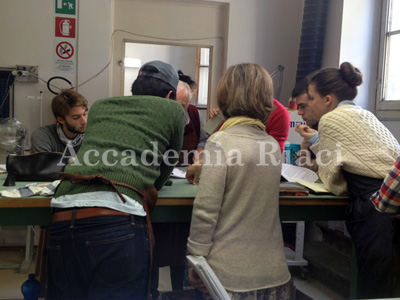 3) This week, students were learning how to do the patterns for derby shoes. The coupling between upper and lining is quite unique.

本週新生們學習德比鞋的取版,其中鞋面與內裡的結合方式相當獨特。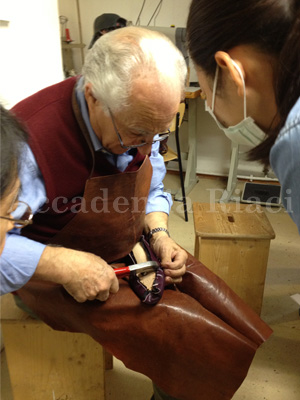 4) Natsumi continues working on her derby shoes. She has finished the lasting process by the end of this week.

Natsumi繼續進行她的德比鞋,本週結束時她已經完成了幫鞋。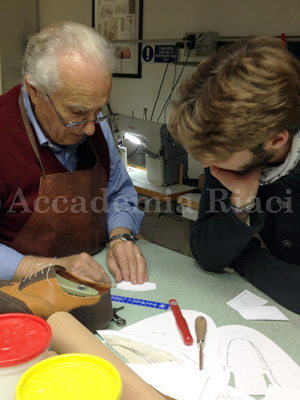 5) Bernardo was confirming his patterns with the shoemaking master.

Bernardo正在向老師確認他的版子是否都正確。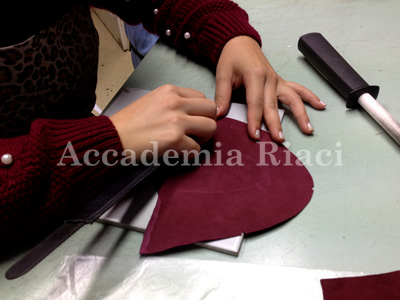 6) Earlene has started to cut and prepare the upper pieces.

Earlene已經開始裁切鞋面分片。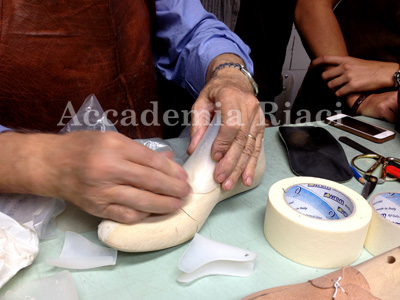 7) Josh wishes to make a pair of ankle boots, so the master was teaching him how to adjust the existing last.

Josh想做一雙踝靴,所以老師正在告訴他如何微調既有楦頭的高度。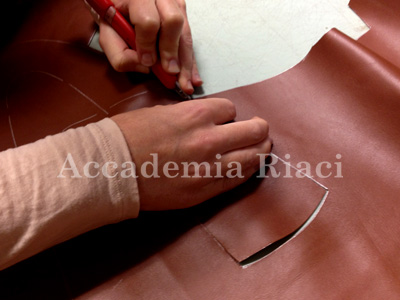 8) Amy is working on a moccasin for her dad as a Christmas gift.

Amy正在做一雙送給爸爸作為耶誕節禮物的莫卡辛鞋。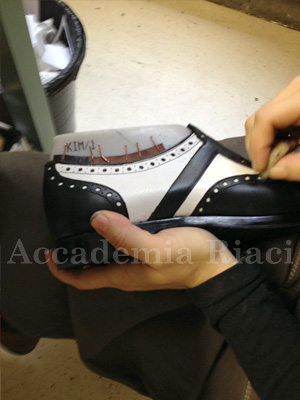 9) Hyunjin was doing the final touch on those shoes for her dad and sister. The final products look pretty.

Hyunjin正在幫她的鞋做最後的潤飾工作,這一雙送給爸爸一雙送給姊姊的鞋子成品都很美。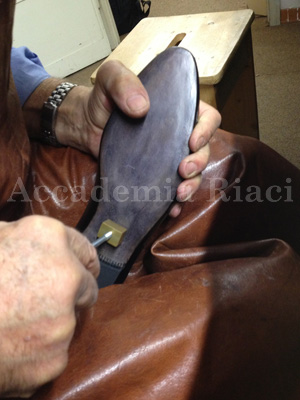 10) This week I've done my shoes for my besty in Taiwan. Heat stamping my logo on the bottoms is a tough job.

本週我已經完成我台灣好友的鞋子,熱烙印我的商標在大底上是件艱難的工作。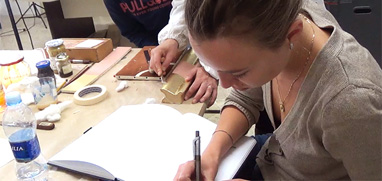 At Accademia Riaci, we are recruiting Course Reporters from our students. The students who are chosen to become Course Reporters are given 10 % of the tuition as their scholarship fee.
The Reporters who have submitted excellent reports will have his or her profile posted on our school website for the next 5 years as an alumnae and will be able to connect with their business chancesafter their graduation.