Read the latest reports of our students!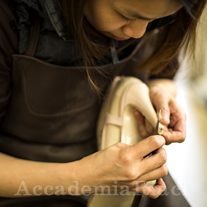 With medical background specializing in biomechanics of lower extremity, Yi-Chen Chou is interested in producing bespoke shoes for both general population and people with special needs. By taking the entry level of shoe making course last year at Florence, she has now equipped with the fundamental skills of shoemaking, and would like to learn more advanced shoemaking techniques as well as to integrate the gained knowledge onto prospective orthopedic shoes using customized lasts through her second year.
Nov. 04, 2014 | Posted in Reports, Student Reports, Shoe Making & Shoe Design, Shoemaking | Tags: Shoemaking| Mario:



Reporter: Yi-Chen Chou | Course: Shoe Making Course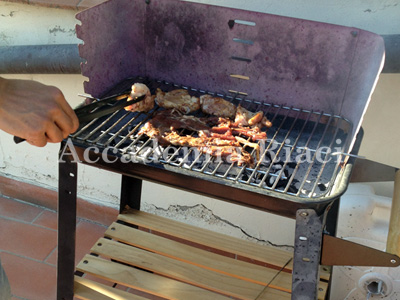 1) Last weekend, I had a lovely afternoon with my friends as we had a barbeque party on their rooftop.

上週末我渡過了一個美好的下午,因為我去朋友家頂樓烤肉。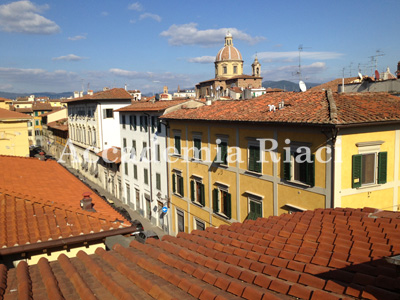 2) The view from the rooftop was amazing, and the weather was good. That afternoon is so awesome!

從頂樓看出去的風景很美,天氣也很賞臉,那是一個幾近完美的下午。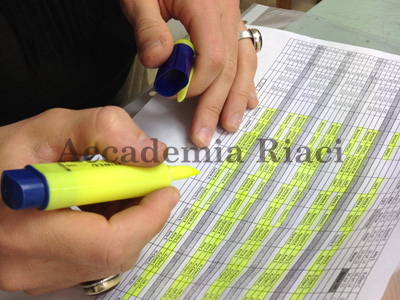 3) Back to school, Francis was doing the roll call right before the class starts. Class attendance is mandatory for final diploma.

回到學校,Francis正在上課前進行點名。為了取得畢業證書,出席率是必要的。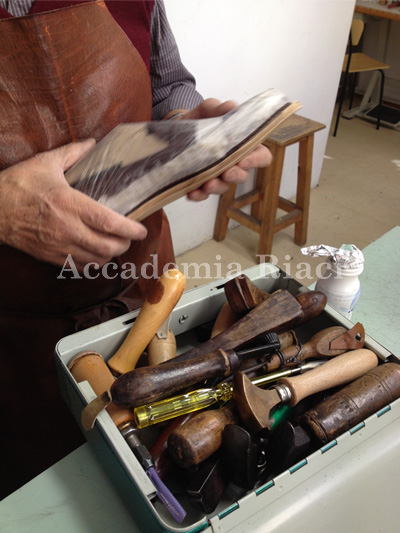 4) The shoemaking master showed us some finishing tools as several students finished their shoes this week.

老師展示了一些用來打亮潤飾鞋底的工具,因為本週有好幾個學生完成了他們的鞋子。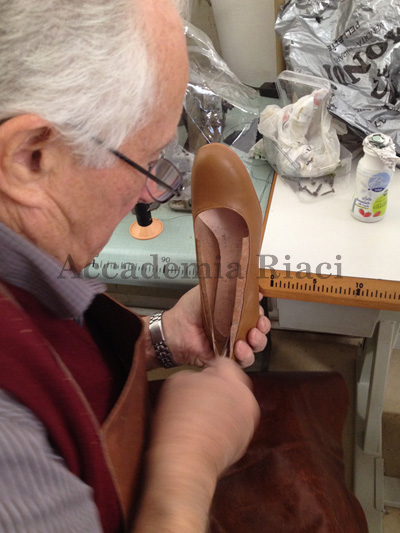 5) Katarina has done her first decollete. Good job!

Katarina本週完成了一只經典女鞋,成果很不錯。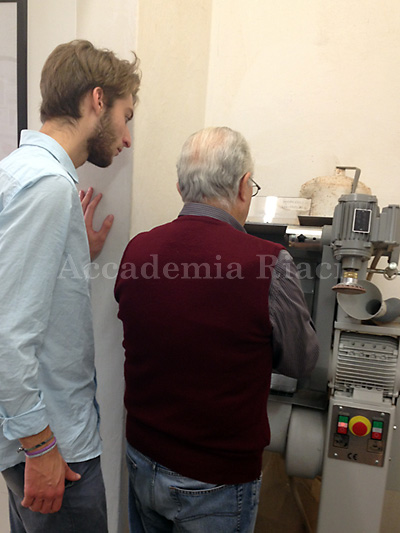 6) Bernardo has also de-lasted his first pair of oxford shoes by the end of this week.

Bernardo也在本週結束前完成了他第一雙牛津鞋。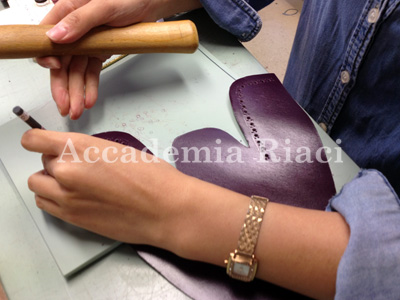 7) Natsumi has moved on to the next model: Derby. She was working on the perforation on her uppers this week.

Natsumi已經開始學習新鞋型:德比鞋,她本週主要在幫鞋面雕花。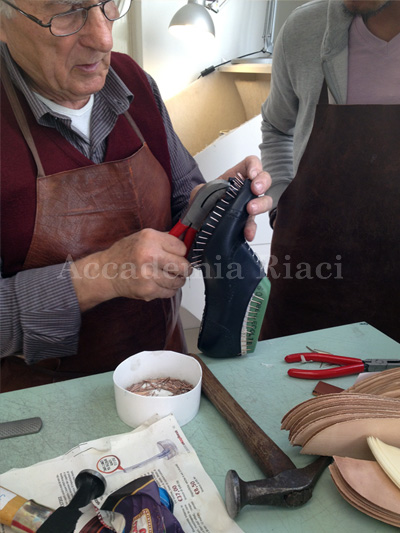 8) Josh was learning how to close up the uppers after putting the toe caps.

Josh正在學習置放完鞋頭後要如何幫最後的鞋面。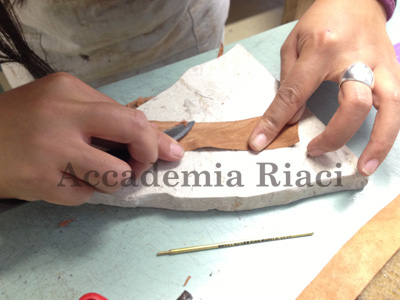 9) Jill was preparing her moccasin uppers.

Jill正在製作她莫卡辛的鞋面。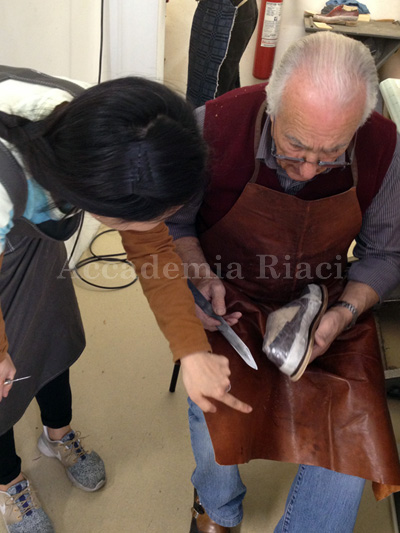 10) Hyunjin was very productive this week as she has finished the hand stitching on 2 pairs of shoes. One is for dad, and the other is for her older sister.

Hyunjin本週工作進度很多因為她同時完成了兩雙鞋子的底部手縫,一雙是給爸爸的,一雙是給姊姊的。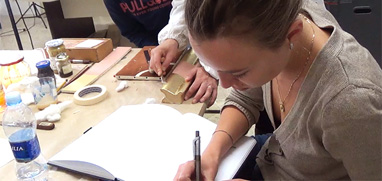 At Accademia Riaci, we are recruiting Course Reporters from our students. The students who are chosen to become Course Reporters are given 10 % of the tuition as their scholarship fee.
The Reporters who have submitted excellent reports will have his or her profile posted on our school website for the next 5 years as an alumnae and will be able to connect with their business chancesafter their graduation.