Read the latest reports of our students!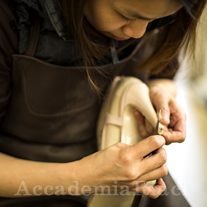 With medical background specializing in biomechanics of lower extremity, Yi-Chen Chou is interested in producing bespoke shoes for both general population and people with special needs. By taking the entry level of shoe making course last year at Florence, she has now equipped with the fundamental skills of shoemaking, and would like to learn more advanced shoemaking techniques as well as to integrate the gained knowledge onto prospective orthopedic shoes using customized lasts through her second year.
Oct. 07, 2014 | Posted in Reports, Student Reports, Shoe Making & Shoe Design, Shoemaking | Tags: Shoemaking| Mario:



Reporter: Yi-Chen Chou | Course: Shoe Making Course

1) Last Sunday, there was a charity running event taking place in town to support the health care of breast cancer, and the donation is up to 470 thousand euros.
上週日,佛羅倫斯城內舉辦了為乳癌募款的公益慢跑活動,所募得的善款總計約47萬歐元。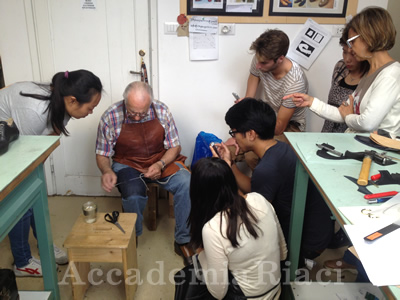 2) This week at school, students are still working very hard on their works as usual.
本週在學校裡,學生們仍然專注在他們的學習上。

3) Jill was learning how to hand stitch on her Oxford uppers.
Jill正在學習如何在她的牛津鞋上做手縫。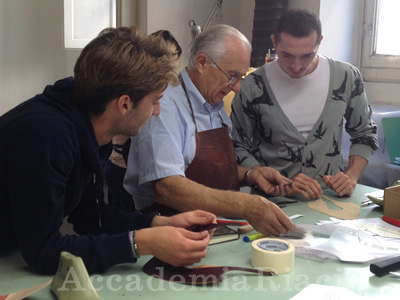 4) Luca, as being a perfectionist, was not satisfied with his stitching performance. However, we were even worse last year.
Luca是個完美主義者,所以他並不滿意他的針車,殊不知我們去年車工更差。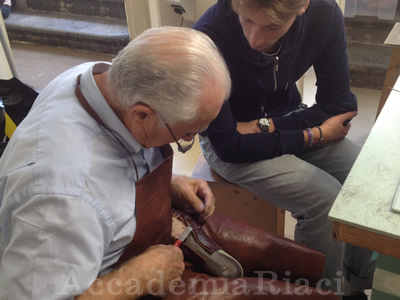 5) Our local Italian classmate Bernardo, one and only, was working on the lasting process for the first time in his life.
我們班唯一的義大利人Bernardo正在幫他人生的第一只鞋。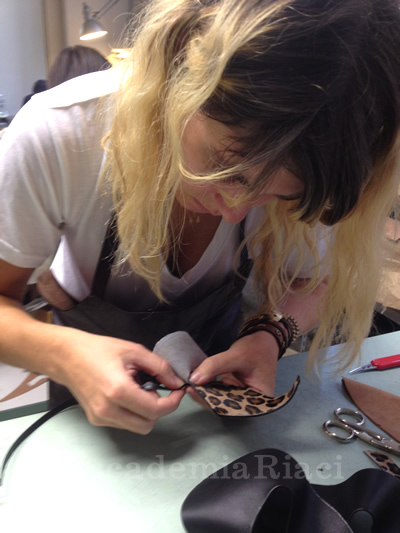 6) Amy was struggling with the beading edge cause it requires very high precision.
Amy正在跟她的裝飾花邊奮戰,這道工法在貼合時需要非常精準才會美觀。

7) Natsumi is the fastest one among all the new students. She has started to work on the men's footwear, Oxford, this week.
Natsumi是新生裡速度最快的,本週已經進行到第一款紳士鞋:牛津鞋。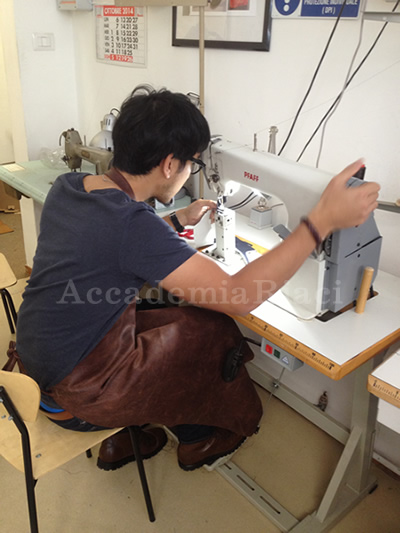 8) Josh was working on stitching, which is super exhausting mentally.
Josh正在車縫鞋面,這步驟非常累人因為需要全神貫注。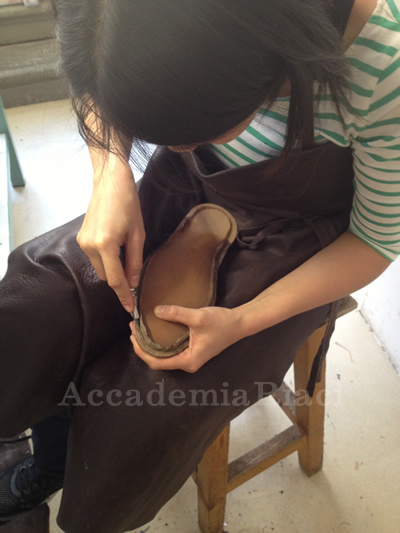 9) I am working on the hand stitching on my shoes with "Ideal" bottom construction. Channel opening was in progress.
我在準備幫我翻幫式工法的鞋底作手縫,目前正在開溝中。

10) One glance at the old bridge. Regardless the winter is about to come, the scene is always truly beautiful in Florence.
上學途中老橋的一景,儘管冬天準備要來了,但佛羅倫斯的景卻依舊美麗。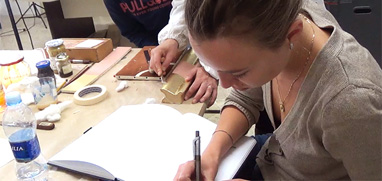 At Accademia Riaci, we are recruiting Course Reporters from our students. The students who are chosen to become Course Reporters are given 10 % of the tuition as their scholarship fee.
The Reporters who have submitted excellent reports will have his or her profile posted on our school website for the next 5 years as an alumnae and will be able to connect with their business chancesafter their graduation.