NEWS and Blog
May. 21, 2014 | Posted in Reports, Bag Making & Leather Arts | Tags:


Staff Blog≫

Bag Design Class (31 March, 2014)
Today, we explore the Bag Design course that just started in March.
Students of this course can combine the design classes by Prof. Bicci, with the Bag Making lessons by Prof. Giuliana and Stefano, and actually create what they have designed originally.
Students are excited to put into practice what they have learnt!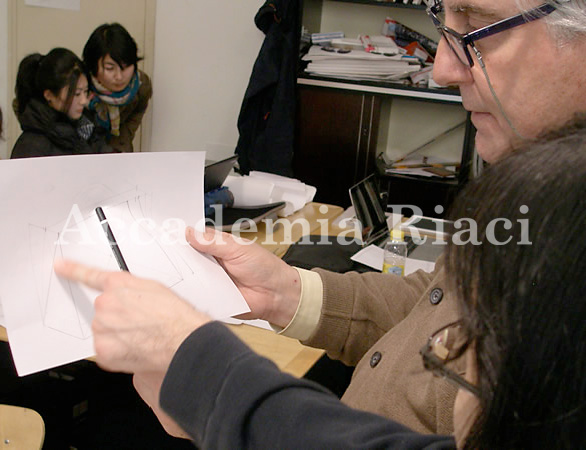 "If you consider that this bag would have a triangular shape when viewed from the side, your drawn the triangle vertices in the wrong position" points out Prof. Bicci.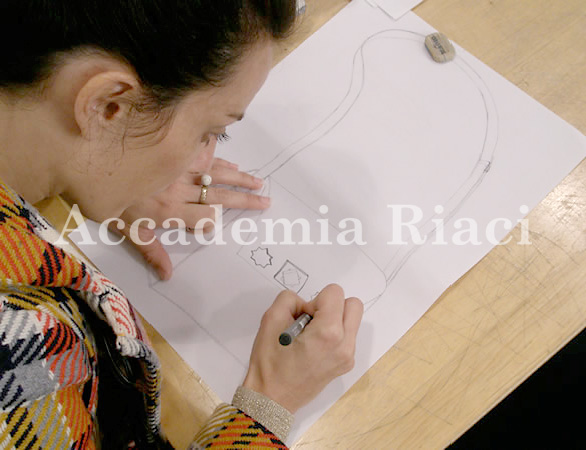 "I want to design an original design of the cover part!" says the student.