NEWS and Blog
May. 12, 2014 | Posted in Reports, Jewelry Making | Tags: Jewelry Making, S.K.


Staff Blog≫

Flower ring (Ring with stones)
To read the previous parts of this report, click on the following links.

1. At last I finished the flower ring made yet back in January. I started by setting the side stones.

2. For the setting I used a burin tool that has been sharpened diagonally.

3. The side stones are setted.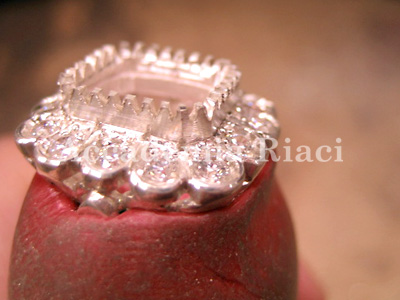 4. I divided the central bezel with small cuts.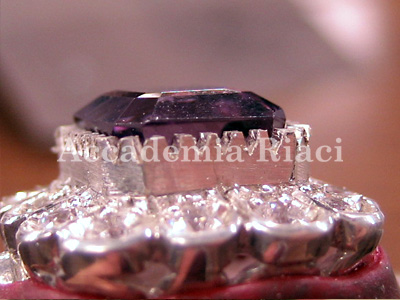 5. And then enlarged it untill the stone fitted in.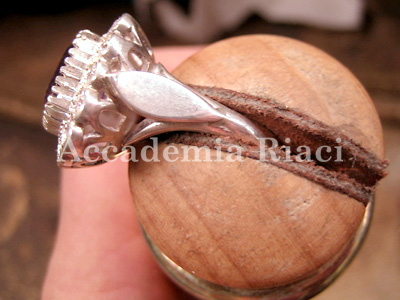 6. When the stones are setted I turned the ring to engrave the leaves.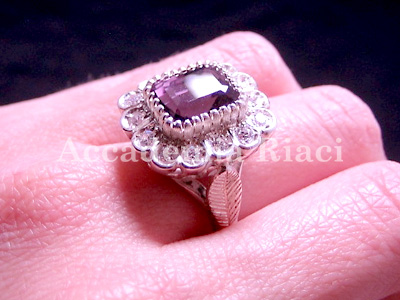 7. Ready ring on finger.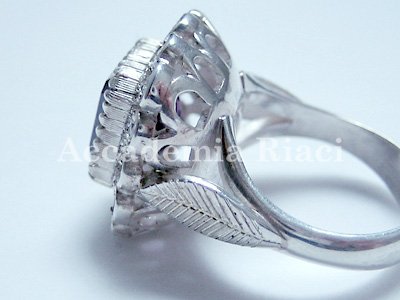 8. The ring is made in silver, the purple central stone is an amethyst and the small side stones are zirconias.

The ready ring.