NEWS and Blog
To read the previous parts of this report, click on the following links.

1. I also started to engrave both the Florentine style rings we have made; the organically patterned and the geometrically patterned.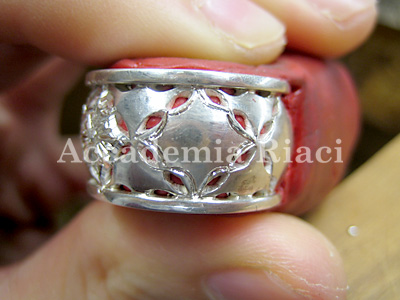 2. The first step of the engraving of this ring is framing the open work cuts with a burin.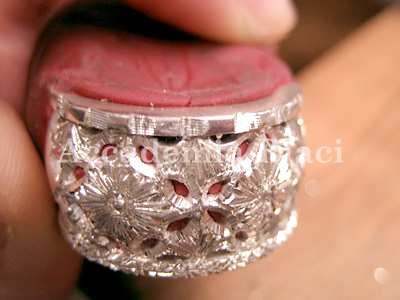 3. After fully engraving the midpart of the ring, I started to engrave the thin side rings.

4. All sides are fully engraved so that singular lines are difficult to see anymore.

5. The red sealing wax has to cool down before starting to engrave so that the ring doesn't move. First i used a burin to mark the pattern better.

6. Engraving the veins of the leafs with a burin.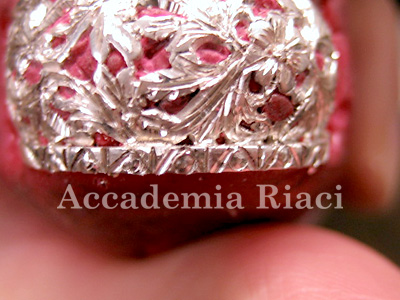 7. Also this ring will be fully engraved on all sides. Here I was engraing the sidering down.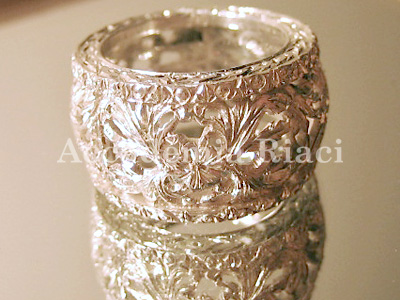 8. Florentine style ORGANIC RING The ready Florentine style ring with small piercings and handly engraved.