NEWS and Blog
Mar. 27, 2014 | Posted in Reports, Jewelry Making | Tags: Jewelry Making, S.K.


Staff Blog≫

Organic florentine style ring

1. After the geometrical style ring, I started another similar with curved midpiece and siderings, but the decoration will be more organic.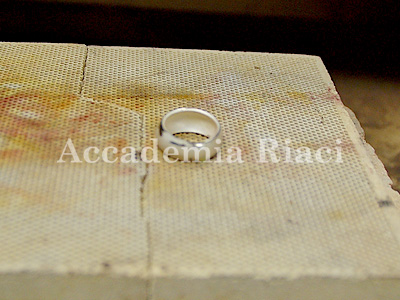 2. Soldering the midpiece.

3. The ring after marking the decoration by engraving.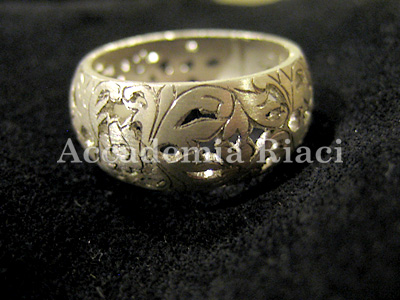 4. After making the first cutting following the decoration lines. It still needs to be sawed more precisely and soldered to the siderings.