NEWS and Blog
Mar. 13, 2014 | Posted in Reports, Bag Making & Leather Arts | Tags:


Staff Blog≫

Bag Making class (March 3, 2014)
In today's lesson, students will learn leather carving. There are tools with various forms and students try them using leather samples to see what kind of patterns and effects they are able to create. Each student chooses tools the most suitable and easy to use for his/her project.
Even the same tool can produce different effects, depending on how it's used, so the variation of the patterns and carving methods allow the students to express their originality.
Today, we will see how to cut the outline and work the edges.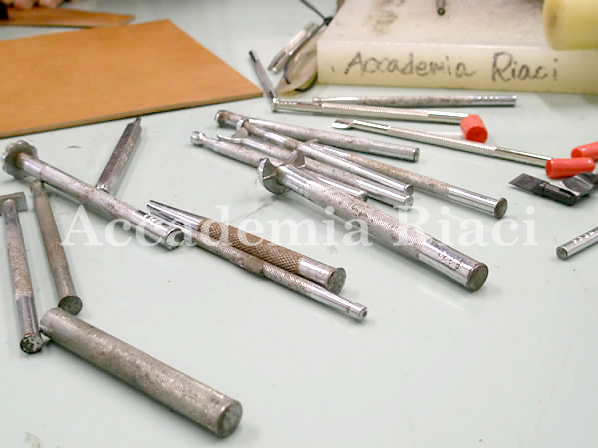 Some tools for leather carving. (This is just a part of many more)
As there are tools in many shapes, let's try them to see the difference. Prof. Stefano advises on how to use each of them.
Let's try out various tools to see which kind of effects can be created.
Students could practice enough.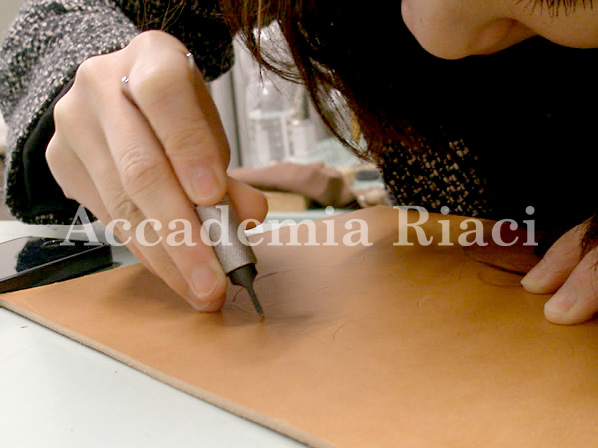 The student curves the outline of the draft with the image of an elephant.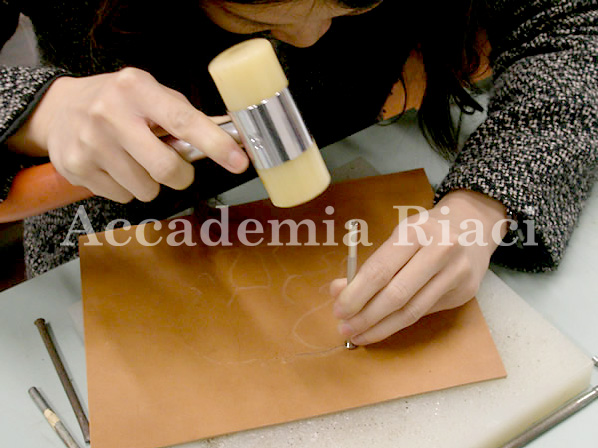 The student taps the surface around the outline so that the image of elephant stands out.